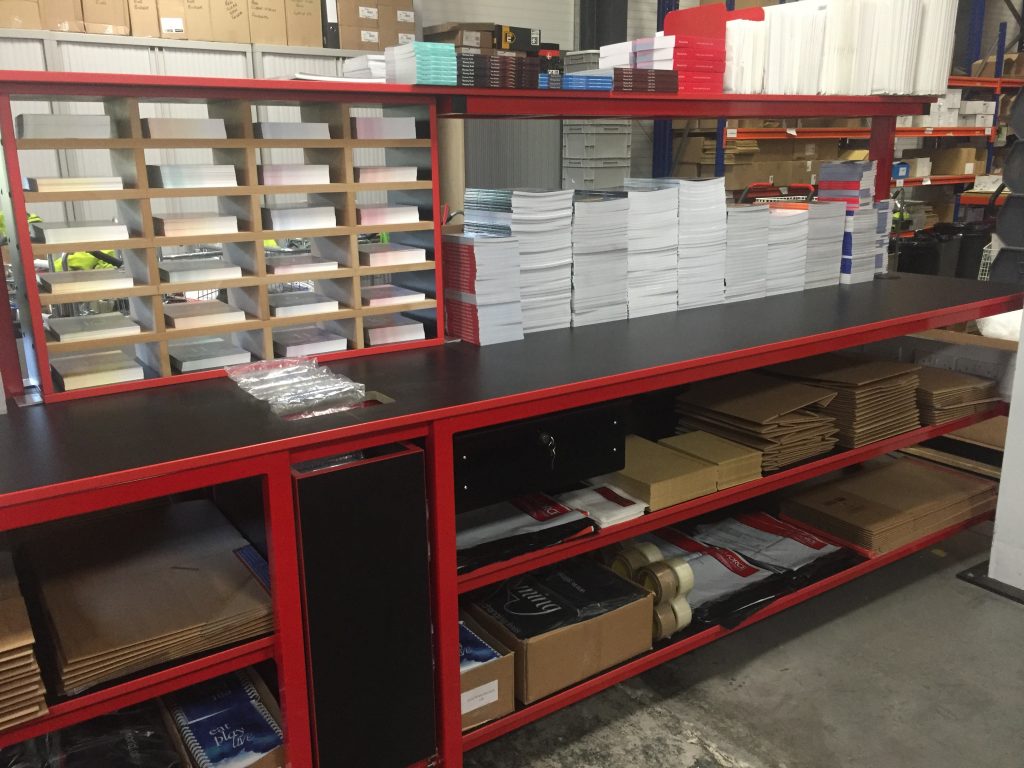 A poorly organised post room with inefficient mailroom furniture can lead to big problems down the line for your business
Everyone has experienced sheer frustration when waiting for an important letter that's taking forever to arrive, or refreshing online parcel tracking over and over. Where is it? What if it never arrives? It's surprising how panic inducing lost mail can be!
Now imagine that special letter or parcel would have already arrived safe and sound, had it not been lost in an untidy mailroom. Businesses thrive when all departments work efficiently together. In a small business unnecessary delays can lead to a loss of customer trust.
Whilst the mailroom might not sound like the most exciting place, but if your company deals with mail, then ultimately Spaceguard can help you save on time, money and frustration whilst improving your business's productivity & reliability.
At Spaceguard our mailroom furniture is UK made to suit customer requirements.
We have experience in providing packing benches and workstations for distribution and e-fulfilment centres, including some of the busiest warehouses in the UK. As such we understand that efficiency is the number one priority for the vast majority of our customers.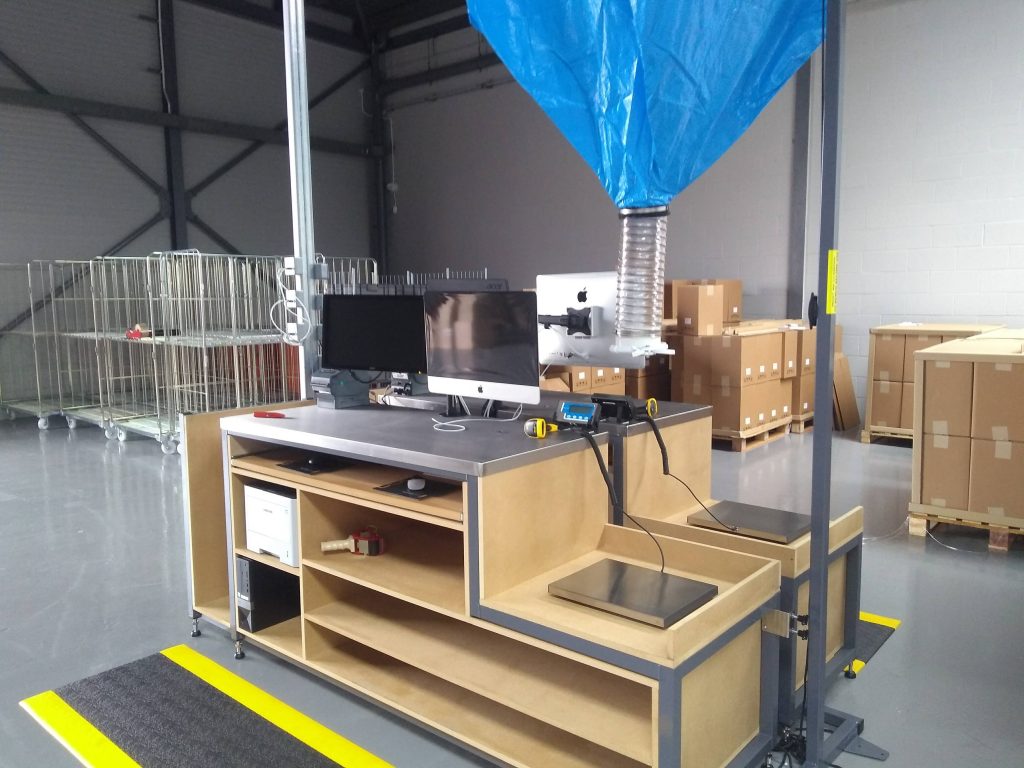 In many cases standard office mailroom furniture does not make full use of the space available. Perhaps the needs of the business have changed since the furniture was purchased . Or maybe the mailroom has been relocated or redesigned, with the old unchanged equipment still in use.
To make use of available space, post organisers and compartments can be made to fit within any existing space. We provide a number of bespoke designed and manufactured mailroom furniture options including mail sorters, such as pick wall compartments and pigeon holes.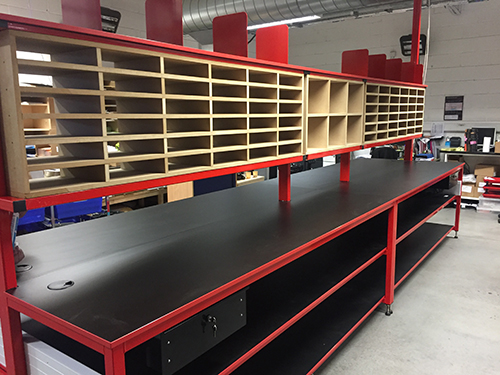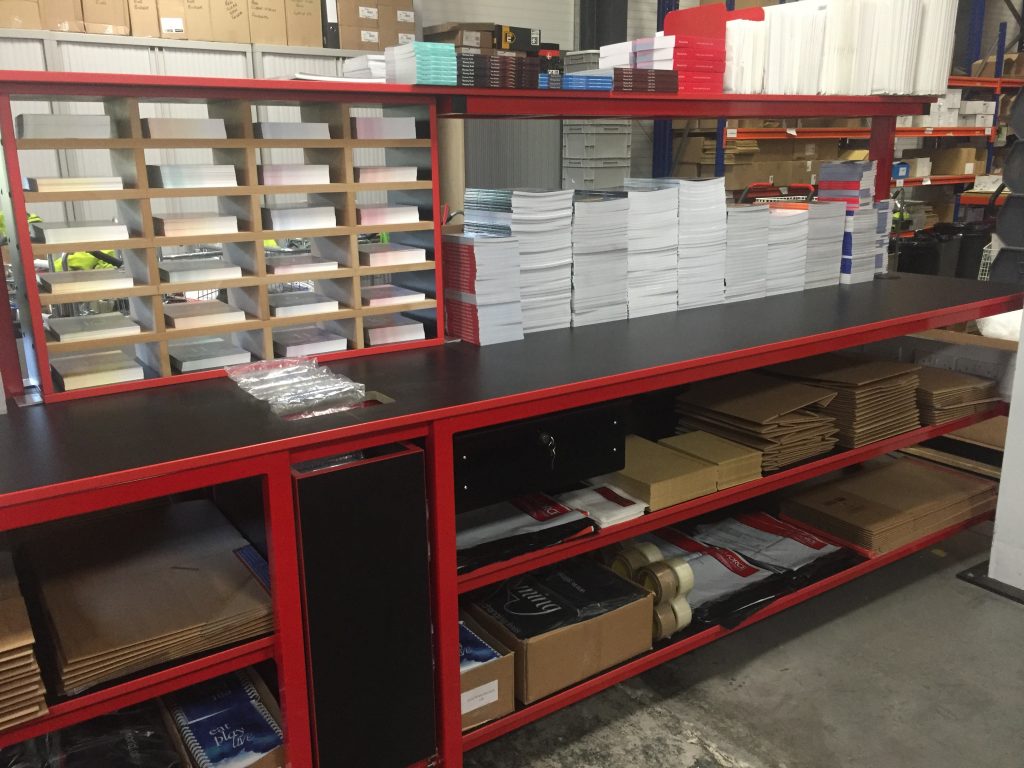 We supply desks and workstations, as well as mailroom benches for sorting, franking, weighing, and packaging. For comfort and safety of users we also recommend the use of height adjustment workbenches.
Modular mailroom furniture such as shelving units and benches on castors are also an option allowing for quick reconfiguration of the workspace. This is useful for busier periods, such as preparation of seasonal brochures and catalogues for example.
We custom design our packing bench range to include all storage and accessories required, making them efficient and tidy packaging stations.
For transporting mail we also manufacture robust handcarts, platform trucks, and mailroom trolleys. This also includes sackholders for mail sacks for moving large volumes of mail in a fast and efficient manner.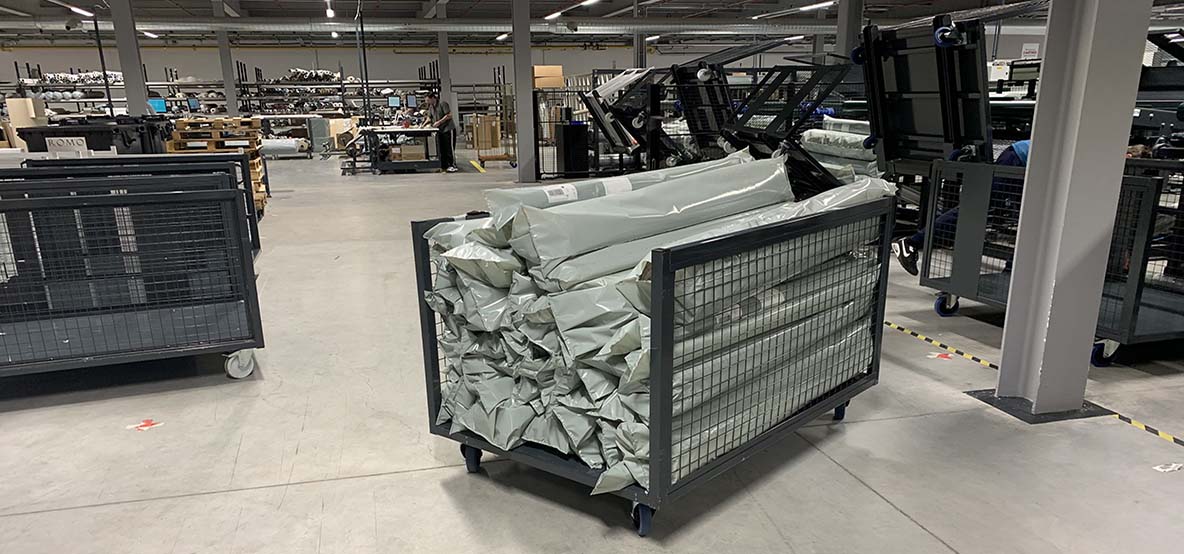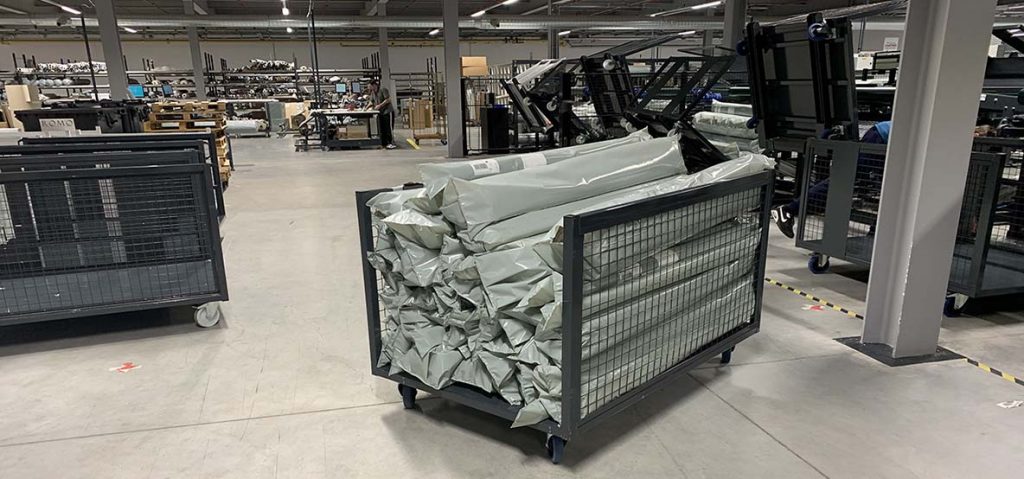 To get the most out of your workspace and equipment, contact Spaceguard to discuss what we can do for you.