Efficient & hygienic food conveyors for food production & packing
At Spaceguard we manufacture food conveyors and processing workstations.
Our equipment is well built using proven designs, offering a reliable and low maintenance conveyor solution for all areas of food production and packaging. Spaceguard conveyors are ergonomically designed in addition to being aesthetically pleasing to enhance the environment for production staff.
Both our flat conveyors and modular belt conveyors are manufactured to suit customer requirements. We also manufacture drying conveyors and converger conveyors.
The use of modular belts allows for washing down and disinfecting as required. Modular belt conveyors have the added benefit of easy maintenance should the belt become damaged. The interlocking material that the belt consists of can have sections removed and replaced with ease. It is also durable enough to withstand sharp items, making them ideal for use with meat processing lines.
We aim to assist your business in increasing product quality and consistency, leading to lower reject rates and higher productivity.
We manufacture all products to order, which gives our customers peace of mind knowing they're receiving equipment specifically designed to suit their process and environment.
For all enquiries please contact our helpful sales team
Phone: 01482 363445
Email: sales@spaceguard.co.uk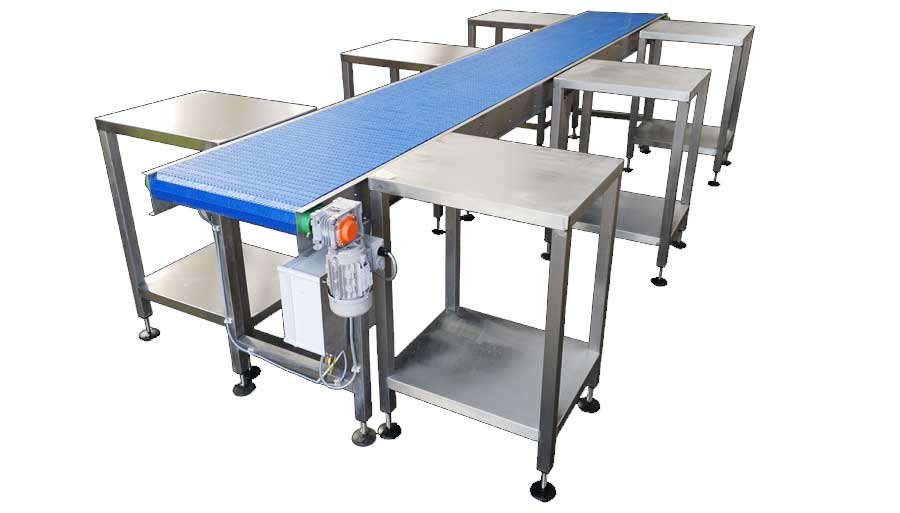 Food Conveyors
Designed & Manufactured to suit customer requirements
Hygienic and easy to clean
FDA Approved Materials
Robust proven designs
3D drawings for planning / layout process
Fully assembled upon arrival or installation service available
Food Conveyors Overview
Spaceguard food production conveyors are widely used across all food production sectors to ensure the simple and efficient processing of all food items.
We have designed and produced conveyors specifically for the meat processing industry, as well as fruit and vegetable sorting and packing. Our design team has the capability to create food conveyor systems specifically suited to your production requirements. Stainless steel conveyors are also built to FDA standards.
Please contact our helpful sales team with your requirements to receive a free quotation.
Conveyor Dimensions:
To suit customer requirements
Conveyor Loading:
Please contact sales to discuss your options
Belt / Roller Materials:

1ply PU or PVC (food grade)
2ply PVC (food grade)
Stainless steel rollers
PVC Rollers
Modular plastic belting (see modular conveyors)

Frame Material:
Stainless Steel (2B)
Accessories:

Side guides
Castors
Quick release belts

Support detail:
Welded 'H' section (+/- 50mm)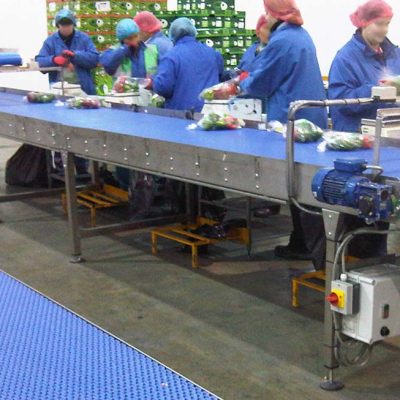 Food Conveyors manufactured from concept to completion, Spaceguard is the ideal partner for the manufacturing of your bespoke food industry conveyors
Designed with hygiene in mind, Spaceguard food conveyors are built to last, easy to clean and also maintain.
Using only quality materials, with a proven track record for delivering durable automation equipment, Spaceguard conveyors prove that robust, well engineered conveyors need not be expensive. Spaceguard provides a wide range of products which facilitates a "one stop" service for our customers providing all the components and installation for productive conveyor workstations.
We offer unique solutions that include conveyors with bends, converger conveyors, and product drying conveyors.
Spaceguard have a trusted reputation for understanding customer needs and providing reliable conveyor equipment. Using our 3D software we can layout the conveyor workstation and in addition provide 3D rendered drawings to enable customers to inform staff of planned projects prior to installation.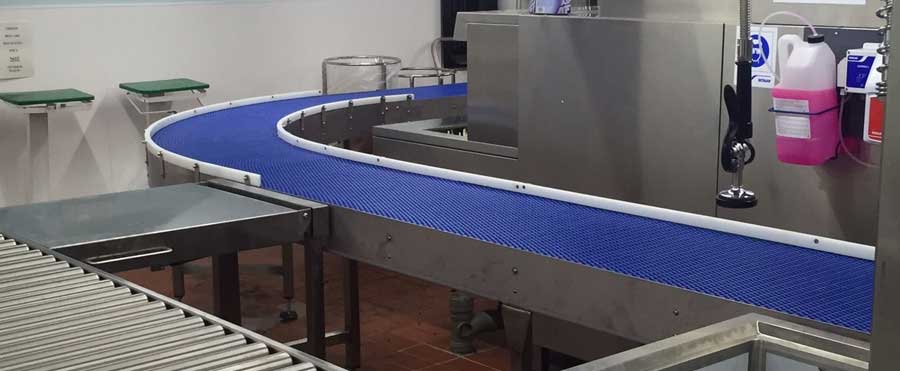 Benefits of food conveyors
Integration with a labelling system
Product drying
Product Packaging
Separation
Food grading
Product cleaning
Efficient transportation
Suitable for use in refrigerated areas
Meat Processing Workstations
The workstation shown is designed so one member of staff can collate, grade and weigh four cuts of beef, collating the product into specific weight bags and packaging boxes to maximise productivity.
The unit allows for draining of excess liquids along with storage of packaging. The weigh scale simply slides down to the required position reducing additional associated costs. The full unit is easily diss assembled to allow cleaning.
All Spaceguard equipment comes complete with product manuals including food safe information on direct contact surfaces.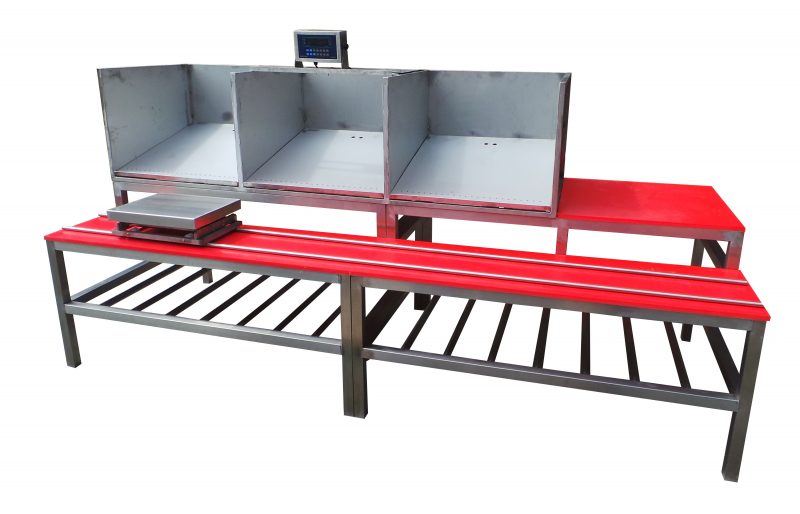 Get a FREE Conveyor Quote today
We are a leading UK manufacturer of bespoke food conveyors
Email sales@spaceguard.co.uk with your enquiries
Frequently Asked Questions
Receive a FREE quotation
Please complete the form below to send a message to our team.
For product and pricing enquiries please include a brief overview of your requirements.
Quick response guaranteed
8-5pm Mon to Thurs, and 9-3pm on Fridays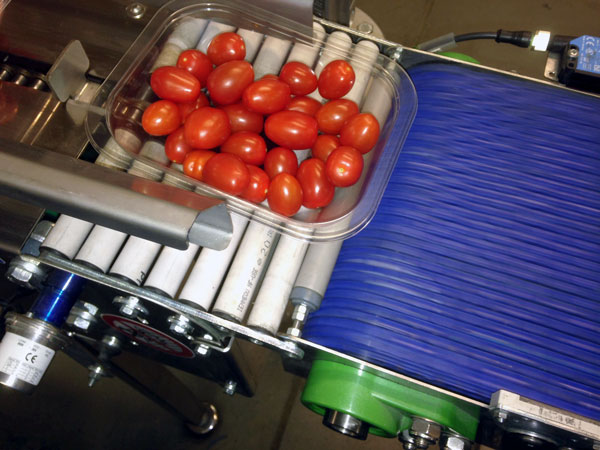 All Spaceguard food conveyors are manufactured to the highest quality in the UK.