A Converger Conveyor combines multiple conveyor lines into one conveyor line.
A converger conveyor can be manufactured to integrate with your existing conveyor system, or as part of our conveyor belt systems.
The converger conveyors from Spaceguard is a proven, low maintenance product. These have high levels of reliability. When used as a product pack converger they maximise the throughput to higher capacity machinery. For example, it allows for running two lanes into a pack sealer.
Manufactured from stainless steel with food grade belts, which are easy to remove and clean as required.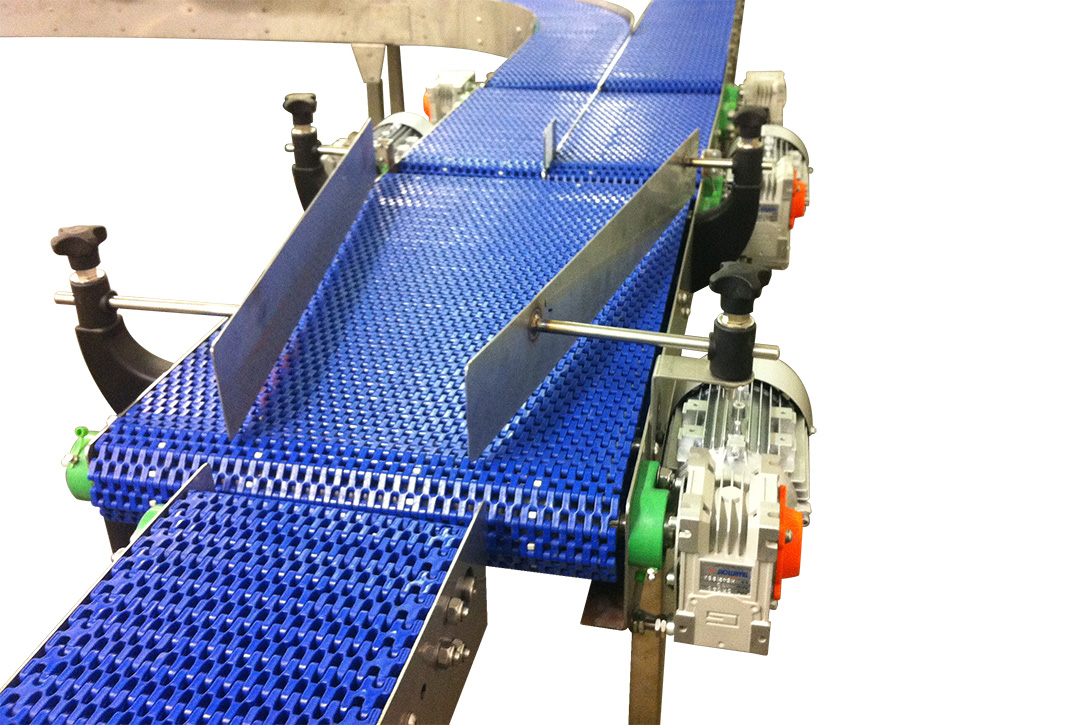 We offer fast quotes on any conveyor at an affordable price.
We have an in house design team who are able to design your converger conveyor to suit your specific requirements.
If required we are also able to product 3D renders to illustrate your products. This therefore allows you to plan around these visualisations. Spaceguard is a leading UK manufacturer of industrial automation equipment.
Spaceguard manufacture high quality conveyor systems for all industrial applications. With many years of experience manufacturing durable and robust systems for a large number of leading UK businesses.
We have built a reputation for being a reliable and also flexible conveyor manufacturer. We offer complete industrial solutions for all environments, including packing, process and production lines, manufacturing, warehouse, distribution, food production, and also education. Our wide product range includes a variety of roller conveyors, packing benches, work benches in addition to heavy duty work tables, and versatile conveyors.
To discuss your requirements please contact Spaceguard
Phone: 01482 363445
Email: sales@spaceguard.co.uk