UK Manufactured Packing Conveyors
Packing conveyors enhance the packaging process allowing for faster more efficient end of line packing of goods.
Spaceguard offer solutions for packing containers, boxes, bags, bottles and more.
As a UK manufacturer we're able to meet requirements for any given product. Our team is able to design conveyor and packing solutions to any product specification. Where applicable for more complex designs we offer on site visits and installation of our products. In many cases however our products will arrive fully assembled, wired, and ready to go.
Previous customers who have required conveyor packing solutions include distilleries, distribution centres, coffee blenders, meat processors, hamper curators, and also pet food manufacturers. In all cases we were able to provide a cost effective, aesthetic, and above all reliable system to enhance their production and packing processes.
Where hygiene is of importance we offer stainless steel conveyors and packing tables, with FDA approved materials making our products suitable for food and also pharmaceutical use.
We also offer solutions for product accumulation, including accumulation tables, rotary tables, and lineshaft conveyors.
Please contact our team who will assist with your enquiries
Phone: 01482 363445
Email: sales@spaceguard.co.uk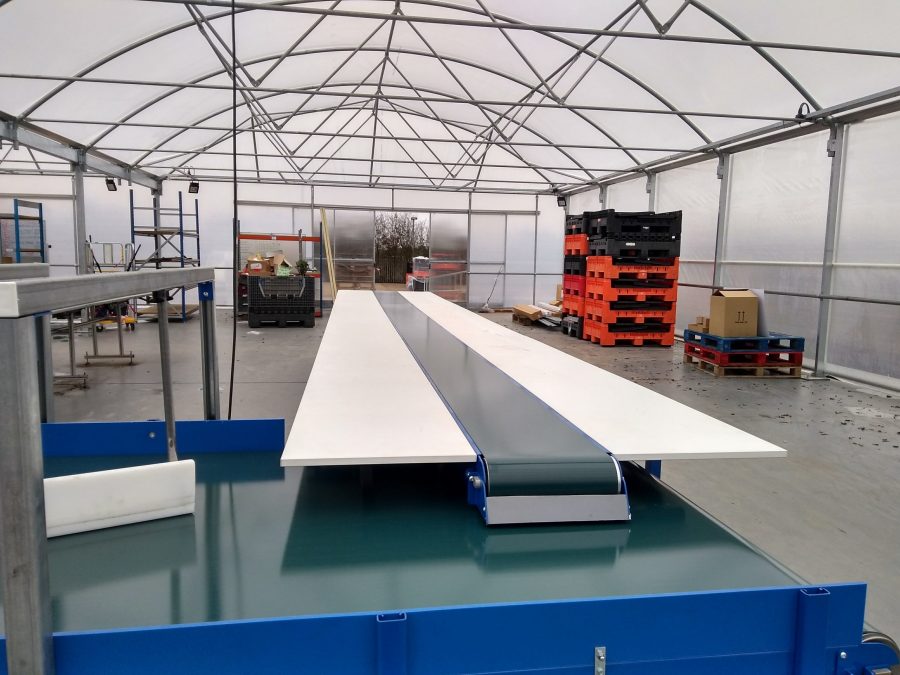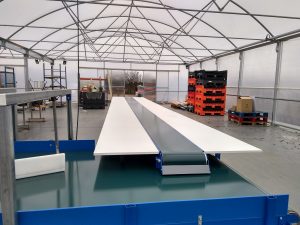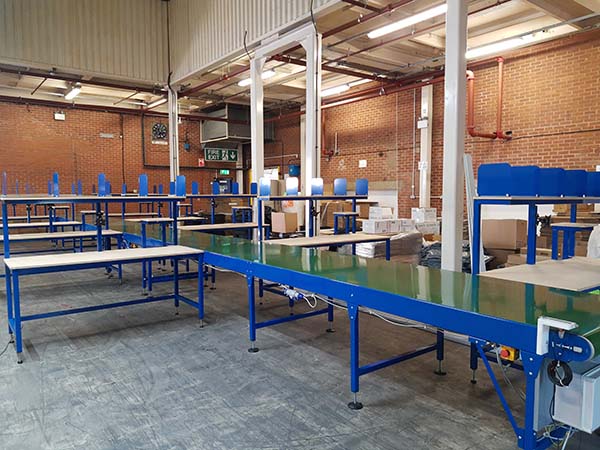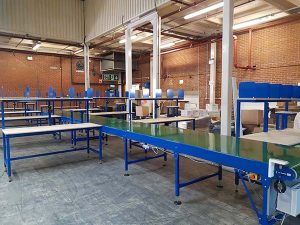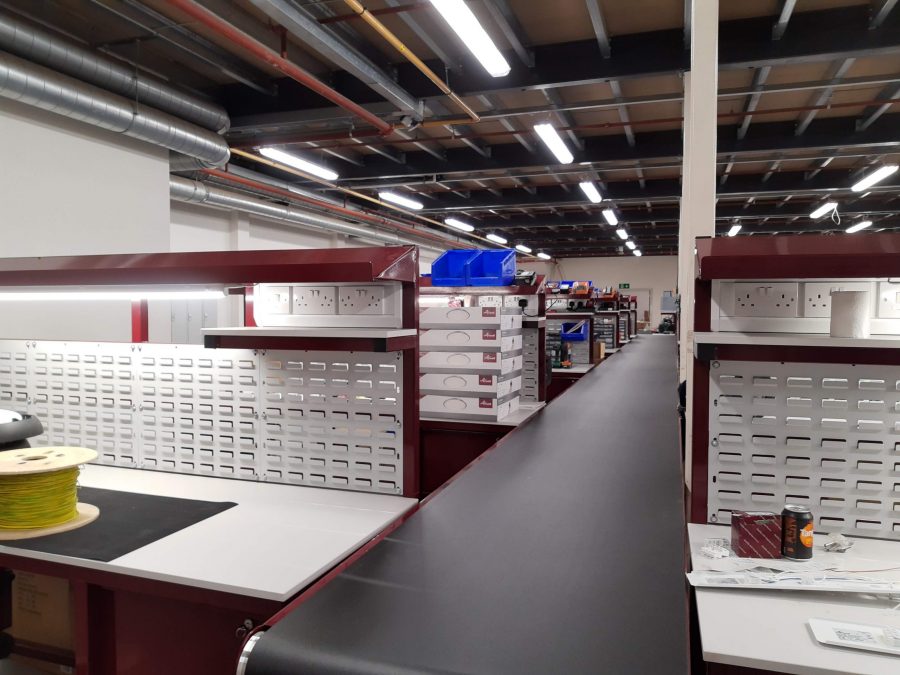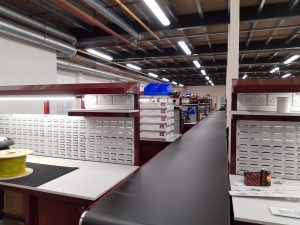 Packing Conveyor Types
Spaceguard manufacture all tables and conveyors to order. As a result we are able to design conveyor systems specifically suited to your process and environment. Please take a look at a few of our product examples below. If however you're unable to see something suitable, please contact us. Our technical design and sales team can offer advice and solutions to suit your specific product or process.
We also manufacture packing tables & benches
Spaceguard manufacture packing benches to suit our customers' requirements. This means you can have a simple table or a full workstation with storage and accessories as shown below. Our design team will work with you to ensure you get the right product for you packing application. All benches and tables can be custom built alongside your conveyor and delivered and installed together.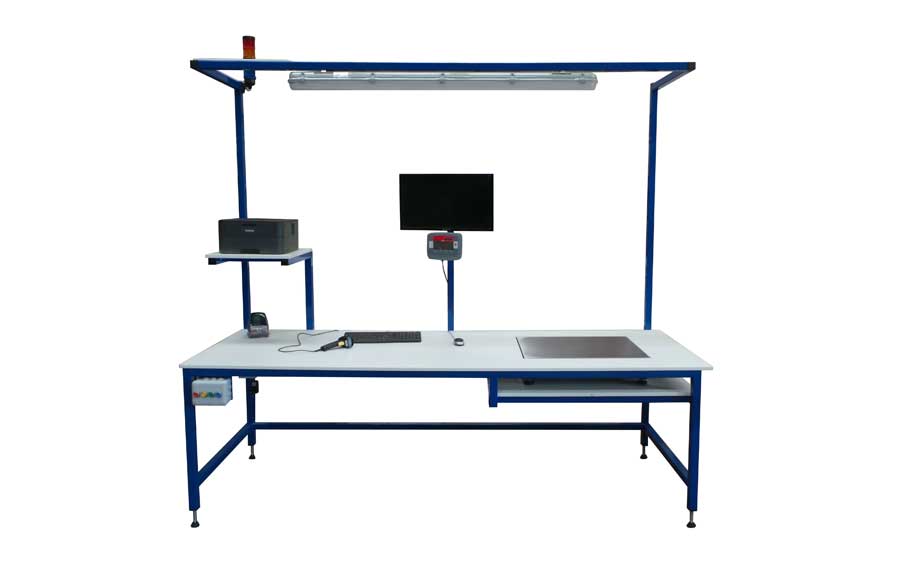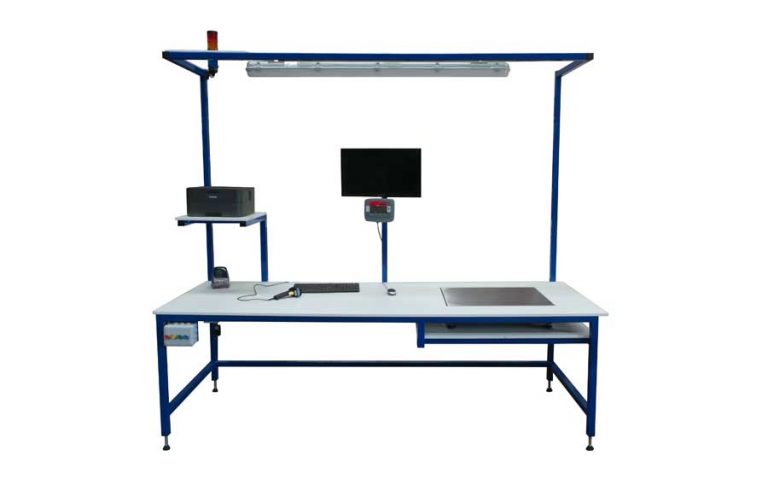 Lean Packing Workstation
Spaceguard manufacture lean packing workstations with integrated features including:
Packaging material storage
Conveyors
Weighing Scales
IT solutions, monitor/keyboard mounts
Power and networking sockets
Lighting
Printer shelves
Andon light systems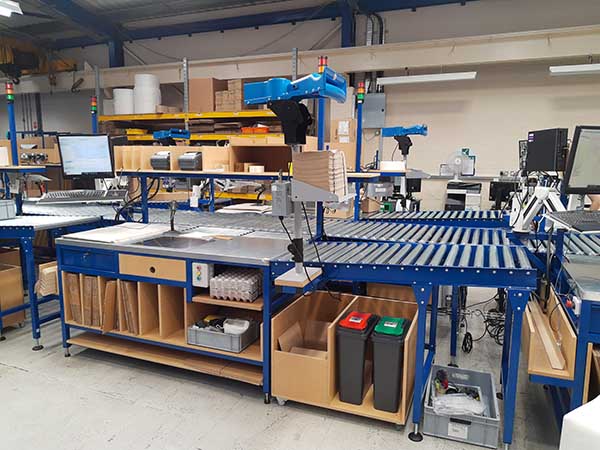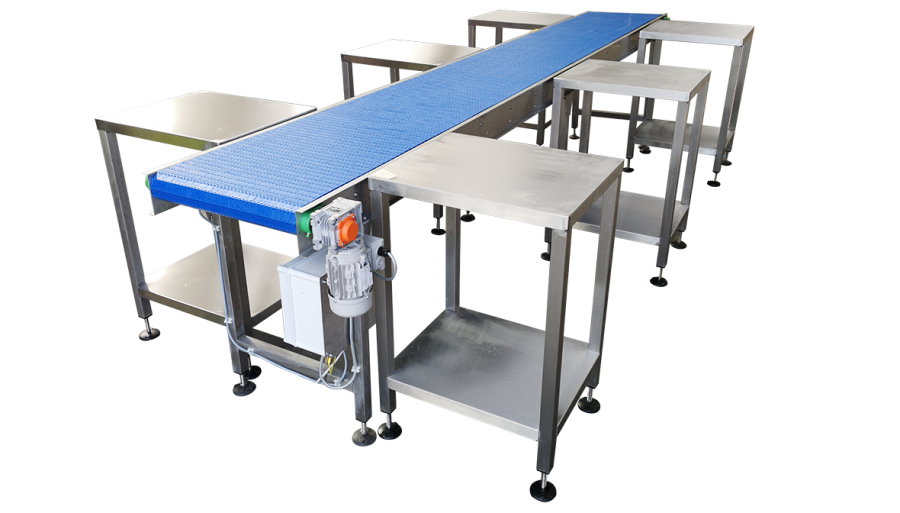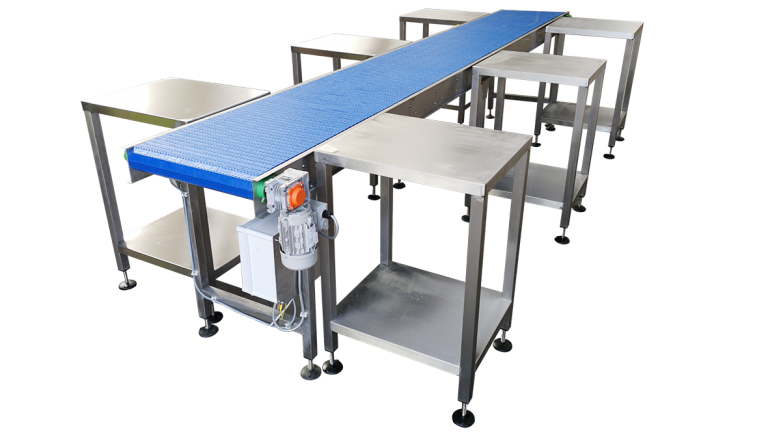 Food Packing Conveyor
Please see our page on food conveyors.
Moveable stainless steel tables
Modular conveyor belts
Adjustable height feet
Stainless steel frames
Conveyor control panels
Belt Conveyor Packing Stations
Custom width/length flat transport conveyor
Custom design packing tables
Optional PC integration
Overhead lighting
Bench mounted sockets
Weighing scales
Packaging storage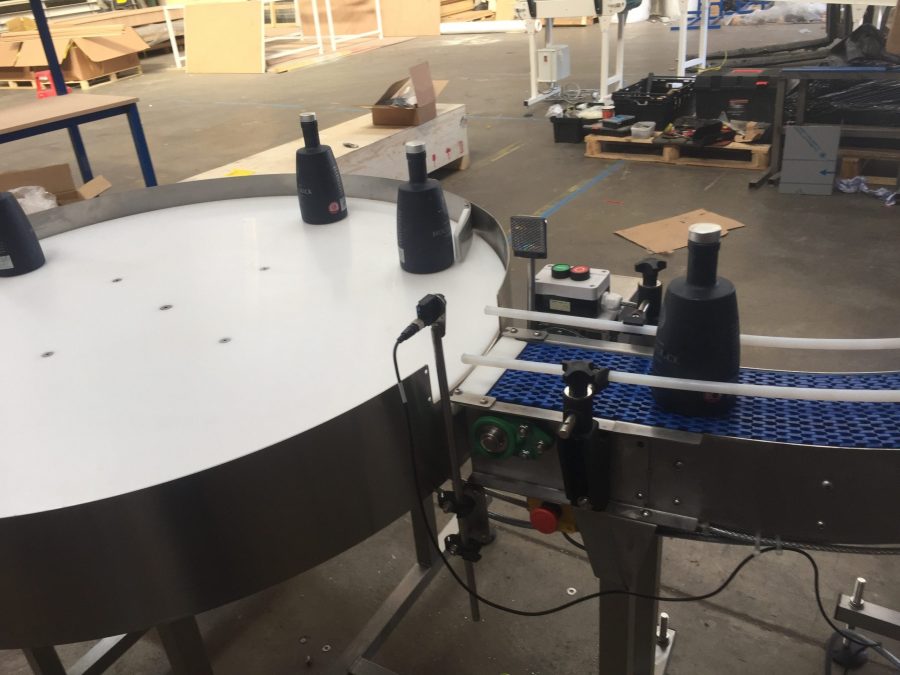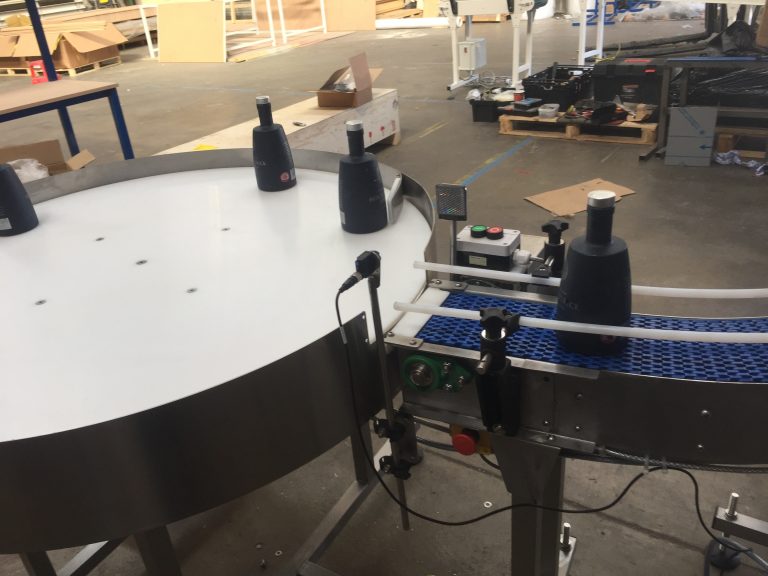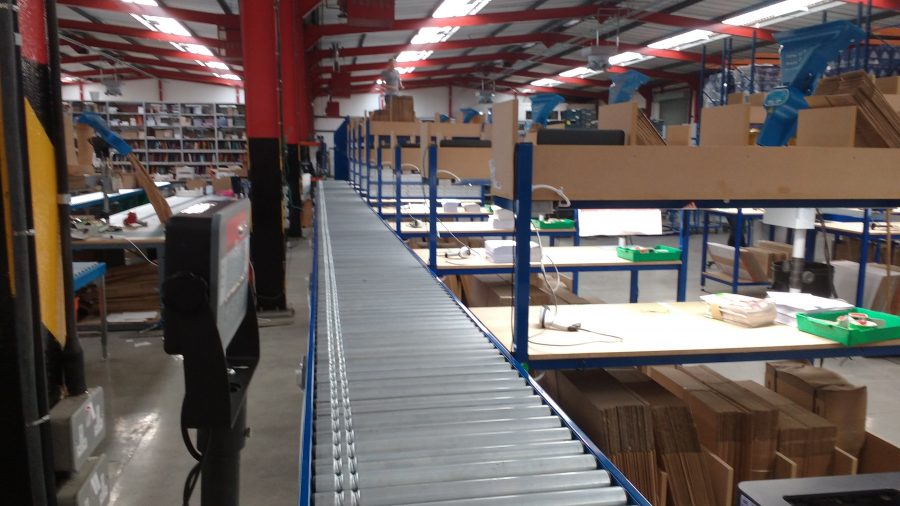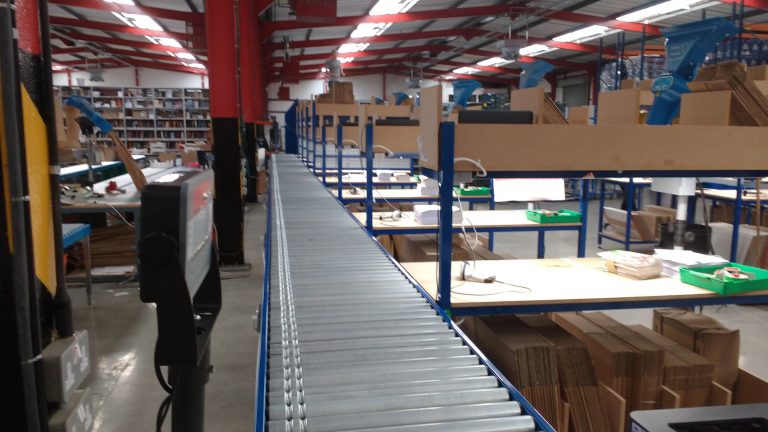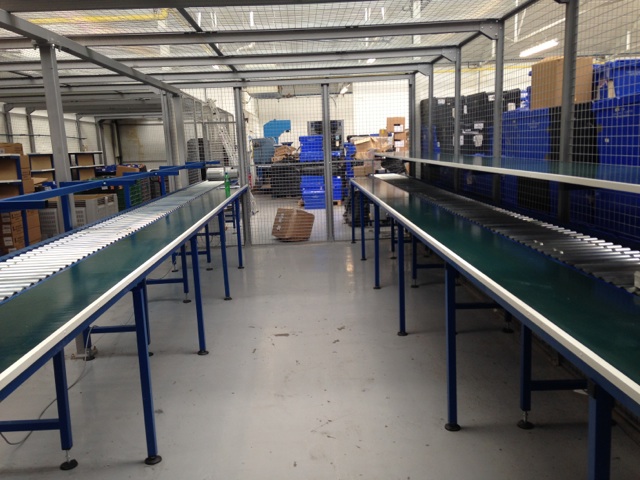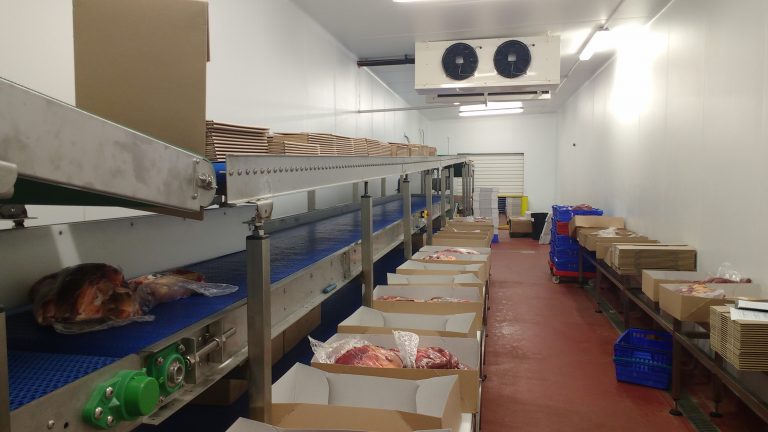 Packing Conveyor Enquiry Form
If you're interested in any of our products or are looking to set up a packing area please use the form below to contact our helpful team.
If you require a phone call to discuss your requirements please mention this in the comment box.