Select a product to place an order online or contact our office to place an order over the phone.
If you would like to order a bespoke item then please send your requirements including dimensions over to our sales team for a free quote.
Please get in touch with our helpful sales team if you have any questions.
Email: sales@spaceguard.co.uk
Phone: 01482 363445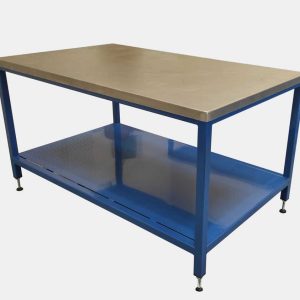 Heavy Duty Workbench
Home » Products
Fully welded & delivered ready to use
No assembly required
Uniformly distributed load (UDL) of up to 1000kg
Mild Steel Worktop
Powder coated steel frame
Adjustable Feet
Bottom shelf included as standard
2000mm benches have additional central supports for added strength
Delivery in approximately 10 working days*
FREE UK MAINLAND DELIVERY
* Delivery times may vary due to Covid-19 & material shortages
Please choose a size to see all customisation options
Available
Select options