Warehouse and storeroom crates and totes
Spaceguard can supply a wide range of warehouse totes and crates alongside your industrial shelving, packing benches, or coupled with case conveyor systems. 
Totes and crates are a particularly versatile option for securely storing and transporting products and equipment in your workspace.
We supply a variety of storage bins, trays, cartons, totes and also boxes in a range of materials sizes and colours. Additionally for tough environments we supply storage made from high-density polypropylene. This is suitable for use in especially warm or cold environments.
Warehouse Totes and Crates Features
Getting the right totes and crates to suit your products or business requirements has a number of benefits to improve efficiency.
Colour coding and tagging helps pickers find items quickly
Robustly constructed totes and crates keep your products safe whilst being stored or transported
Stackable totes significantly save space whilst not in use
A wide range of material options are also available including those made from recycled or recyclable materials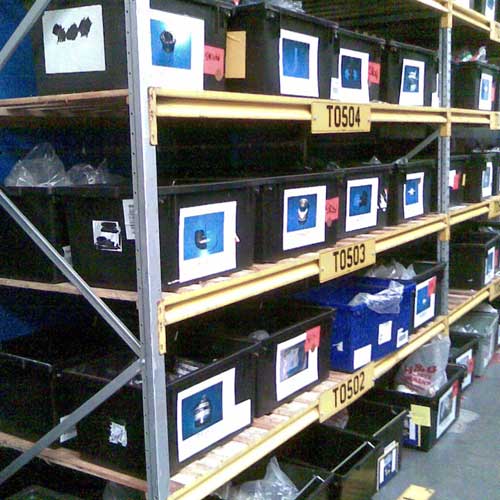 Warehouse Totes and Crates Customisation Options
In addition to durability, the dimensions and in some cases materials of totes and crates is important. We are happy to be able to provide a large variety of options to suit your business requirements.
Dimensions to suit your requirements
Compatibility with existing conveyor systems
Colour options
Material options