Case Conveyors
Spaceguard offers a wide range of case conveyors and box conveyors for handling cases, boxes, trays, packs, and crates.
Our high quality case conveyors are available with a frame of powder coated mild steel or stainless steel. We manufacture reliable roller conveyors including lineshaft driven roller and 24v powered roller conveyors. We also manufacture a versatile range of belt conveyors including modular plastic belt conveyors, standard belt conveyors, and inclined belt conveyors.
Case conveyors are generally used to improve efficiency and productivity by automating the transport of cases, boxes and similar containers between workstations. They are a versatile and cost-effective method for improving receipt, storage and dispatch operations.
We design and manufacture our conveyor range to the highest standards to suit customer requirements for most warehouse and industrial environments. Our knowledgeable team has a wealth of experience in providing box and case conveyor systems, and will be happy to assist you throughout the design and similarly the installation process if required.
Please contact our helpful sales team with your enquiries
Phone: 01482 363445
Email: sales@spaceguard.co.uk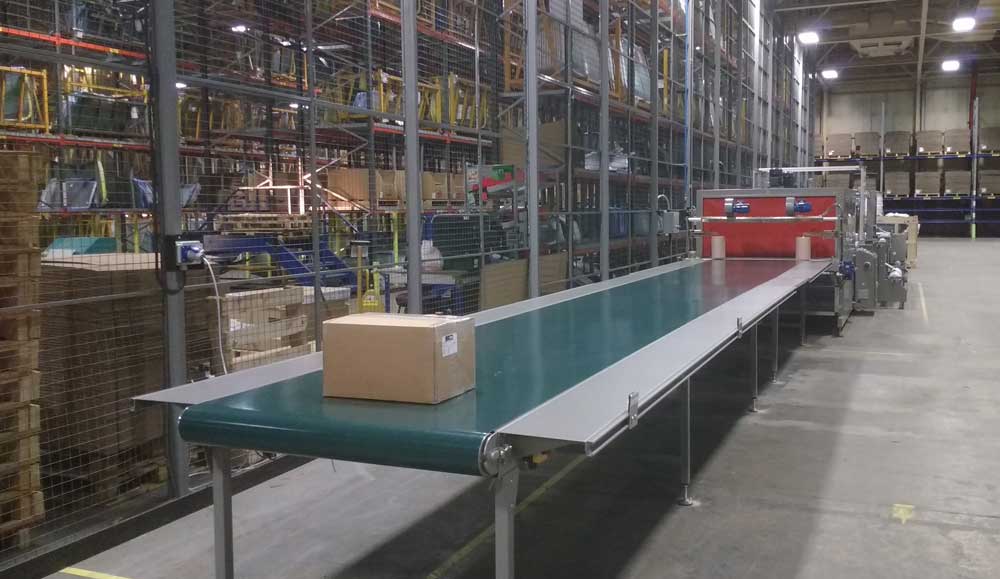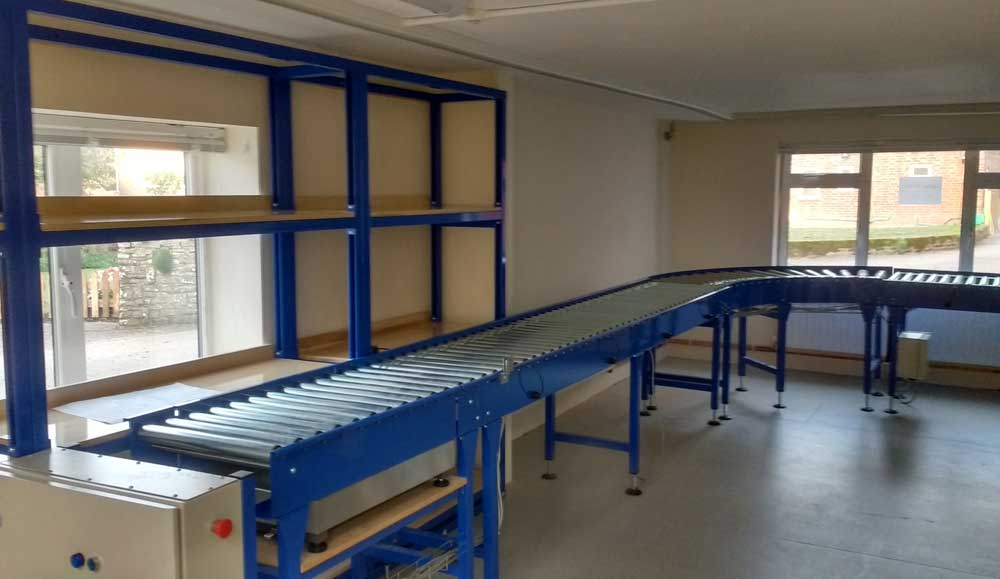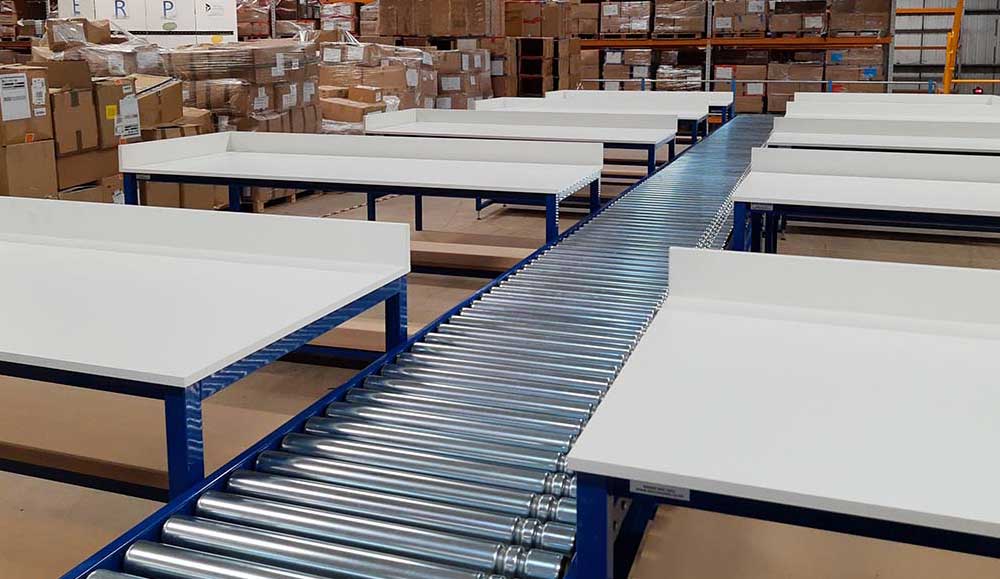 Lineshaft Roller Conveyor
Lineshaft conveyors are a simple proven driven conveyor and also a low cost solution to many product transportation problems.
Spaceguard manufacture reliable lineshaft modules including straights, bends, merges and also switches. These can be combined with electrical controls as a conveyor system. We normally use precision bearings within the rollers to reduce noise levels.
The Lineshaft conveyor generally is a universal conveyor. Normally ideal for integration into conveyor systems carrying boxes or totes, and other flat bottomed unit loads.
Modular Plastic Belt Conveyor
Modular belt conveyors are a robust type of flat belt conveyor where the belt is comprised of many interlocking modules as opposed to a synthetic fabric.
The modular belt's interlocking modules are made from durable materials which makes them particularly suitable for arduous environments.
Belt Conveyor
Belt conveyors provide an efficient and reliable solution for transporting totes, boxes, packets, cartons and also irregular shaped objects.
We manufacture a wide range of reliable belt conveyor systems at our UK based factory. From light duty belt conveyors, through to medium and heavy duty conveyors suited for e-fulfilment packing, factory, production line, and also warehouse & logistics operations.
24V Powered Roller Conveyor
24 Volt powered roller conveyors manufactured by Spaceguard are available as both fixed drive transportation conveyors and zero line pressure powered accumulation conveyors.
We can provide these as straights and bends, with merges in addition to switches.