Spaceguard truck & container loading conveyors are suitable for all industrial environments
Select from a wide range of vehicle loading conveyors to suit your requirements
We are a UK based conveyor manufacturer offering a large selection of reliable and robust loading and unloading conveyors.
Please contact our team who will assist with your enquiries
Phone: 01482 363445
Email: sales@spaceguard.co.uk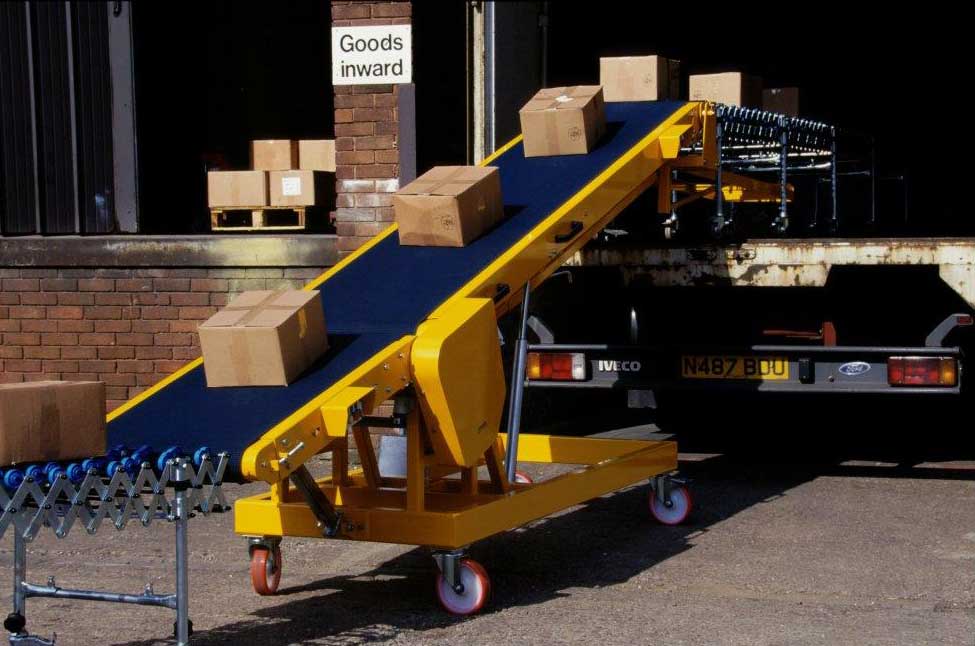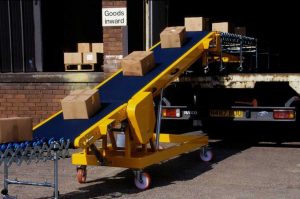 Vehicle Loading Conveyor
Wide range of loading conveyors available
Manufactured in the UK
Powered and unpowered varieties available
Improves speed of loading and unloading
Types of Loading Conveyors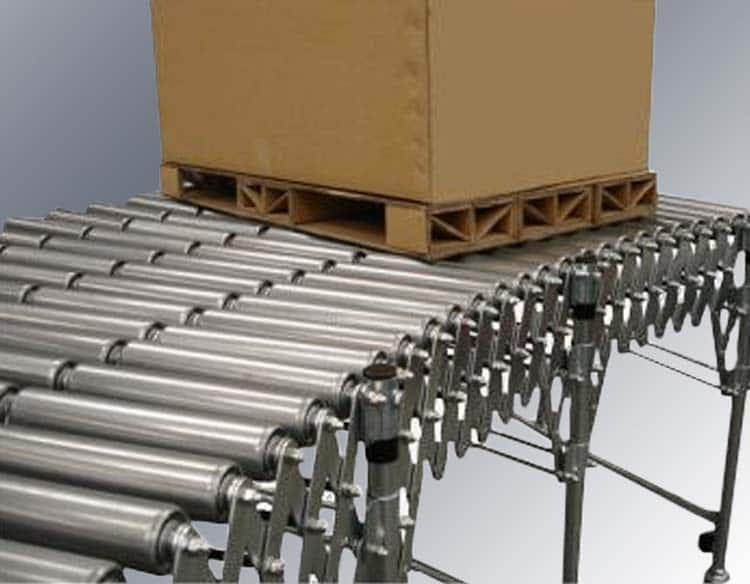 Unpowered Flexible Conveyors
Available with either rollers or skate wheels, these expandable conveyors have castors, this makes them ideal for quick positioning and configuration to load or unload vehicles as required.
The framework is made in a concertina fashion, so when not in use it simply folds down ready for storage.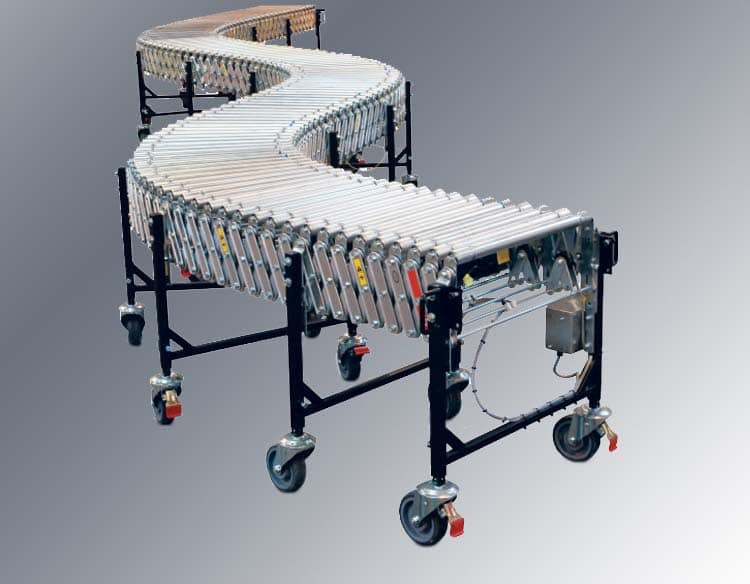 Powered Flexible Roller Conveyors
Similar to the above however these are a powered variety.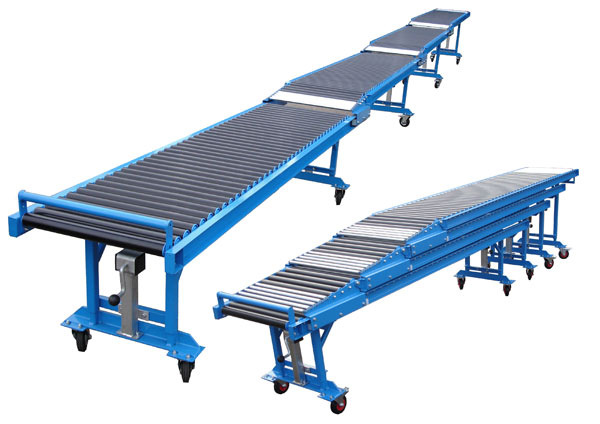 Telescopic Conveyors
Telescopic conveyors are expandable, designed to reach the truck or trailer so cargo can be transported quickly to and from delivery vehicles Both rollers and belt varieties are available to suit different applications.
High level loaders are designed for use where there is no dock leveller, meaning you can load and unload between the ground and a trailer.
Why use Loading Conveyors?
Improve your delivery processes with a conveyor
Loading & unloading conveyors allow for faster and more efficient goods in and goods our processes. Deliveries can be loaded or unloaded in a continual flow, so trucks can be filled or emptied much faster.
The use of a conveyor also reduces the risk of workplace injury from employees lifting and carrying heavy loads.
The benefits of using a conveyor include:
Better workflow for employees
Increased productivity
Variable speeds
Space saving
Moveable options to suit any space
Ergonomic designs
Less forklift truck use
Loading conveyors are used in a wide range of industries
Automotive
Food & Beverage
Pharmaceutical
Distribution Centres
Warehouse
Postal Services
Transport and logistics
Electronics
Assembly
Manufacturing
Agriculture
Waste and recycling
Receive a FREE quotation
Please complete the form below to send a message to our team.
For product and pricing enquiries please include a brief overview of your requirements.
Quick response guaranteed
8-5pm Mon to Thurs, and 9-3pm on Fridays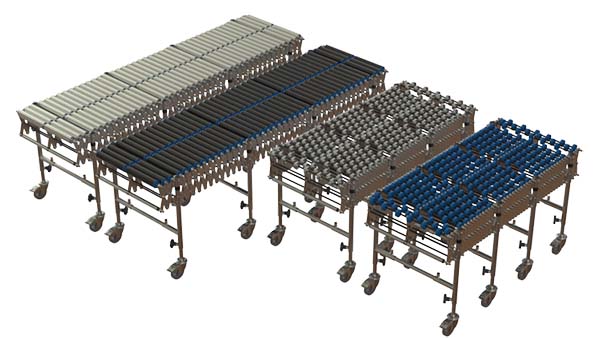 Expandable & flexible conveyors bring vast improvements in loading speed and efficiency, helping to get your important orders out the door faster
Products also manufactured by Spaceguard