Packing benches and tables manufactured to your specification
We are the leading UK manufacturers of robust welded frame packing benches and packing table accessories.
Spaceguard benches are widely used across fulfilment, 3PL, food production, and warehouse environments.
All packing benches are delivered fully welded, assembled & ready to use. This means no tricky or time consuming assembly is required.
There are also worktop material options to suit any environment, including laminate, melamine, plywood, MDF, polyethylene and stainless steel.
To keep the worksurface clear, there are options for roll holders, packaging material cutters, and upper shelves in addition to many options for storage solutions.
Please contact our sales team with all your enquiries
Phone: 01482 363445
Email: sales@spaceguard.co.uk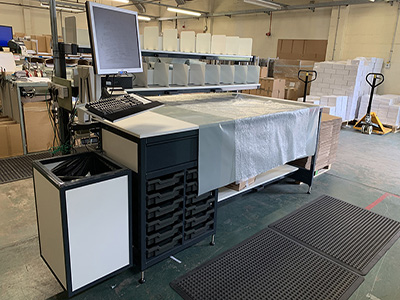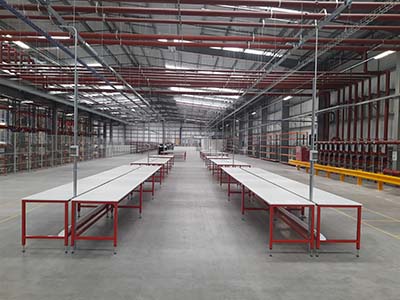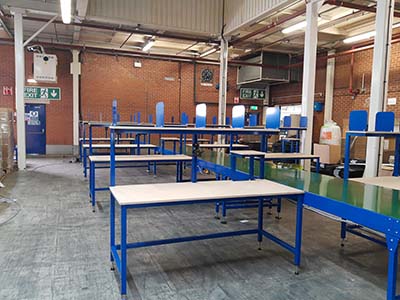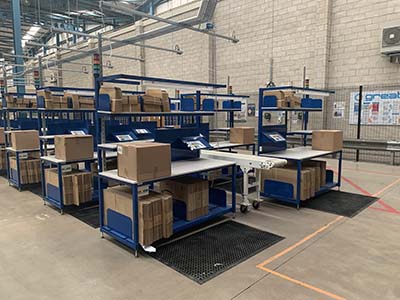 Packing Lines
We also produce complete packing lines which include packing conveyor systems to help improve your productivity.
As a UK workbench and conveyor manufacturer we have an in depth understanding of the requirements of a wide range of industries. We take pride in delivering robust and reliable standard and bespoke packing solutions.
Our team is available for site visits to assist in the planning phase of your project. We're also able to offer installation where required.
With this in mind please contact our sales team to discuss your project requirements.
Phone: 01482 363445
Email: sales@spaceguard.co.uk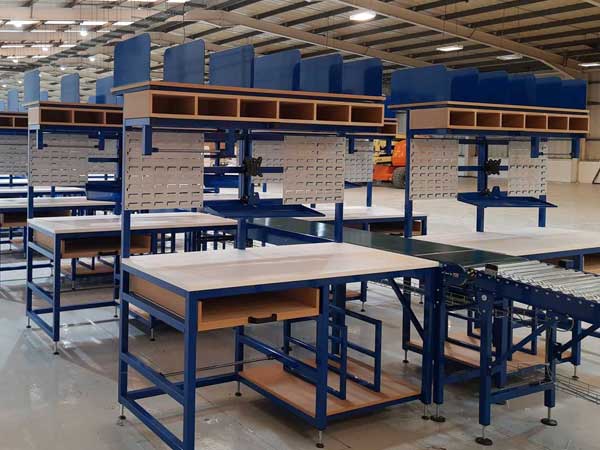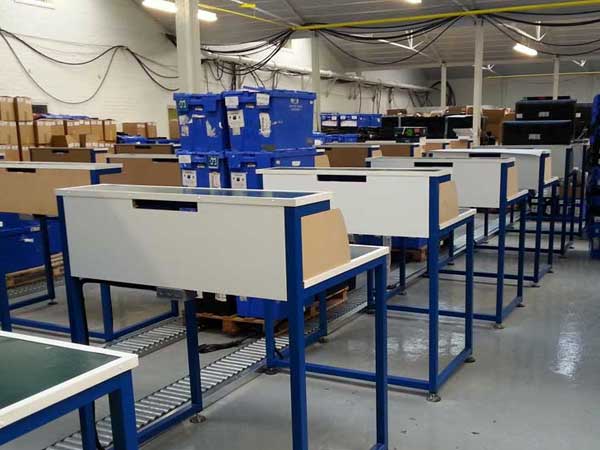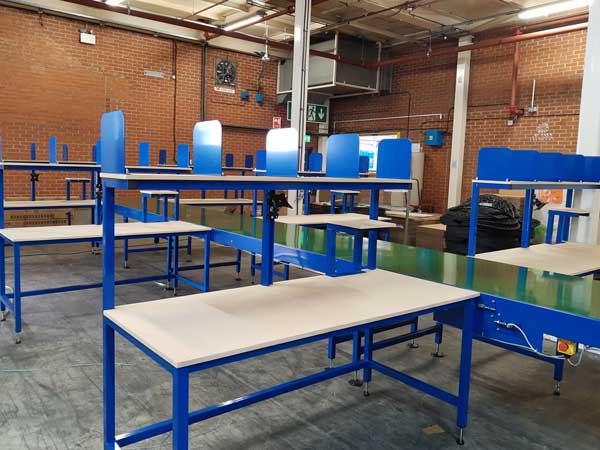 Frequently Asked Questions
We use our trusted delivery partners to collect your bench from our factory and have it delivered to you.
When you place an order we will let you know the estimated delivery date in the order confirmation. You will then also receive an update via phone or email with the allotted delivery date and time once this has been fully confirmed.
Depending on your order you may require the use of a tail lift, forklift or similar for unloading or placement.
If you have any special requirements for delivery or access restrictions please let our team know beforehand.
This can depend on the user and the activity for which the bench is used, and also whether the user is standing or seated. As standard our benches come at a height of 850mm, with adjustable feet allowing for an additional 50mm in height adjustment. We also manufacture height adjustable tables should you require extra height flexibility.
Generally our work benches are delivered fully assembled and work ready, therefore they do not often require installation. However if your project does require installation we do have a team available. Please discuss this with our sales team.
Receive a FREE quotation
Please complete the form below to send a message to our team.
For product and pricing enquiries please include a brief overview of your requirements.