24V Powered Roller Conveyors manufactured by Spaceguard
24v DC powered roller conveyors, also known as driven roller conveyors or motorized roller conveyors, are an ideal conveyor solution for transporting boxes, totes, and other flat-bottomed items in warehousing, manufacturing, food production, and other industrial environments.
Each bank of rollers is driven by a 24-volt DC drive which is contained within a drive roller. As this motorised roller turns, it simultaneously turns adjacent rollers that are linked to the drive roller by the use of Polyurethane O-rings. Or Poly V drive for duty applications.
The 24v DC is available in a fixed drive or zoned zero pressure driven conveyor is an energy-conscious conveyor option as the rollers only draw power as needed, this also offers the additional cost-saving benefit of reducing component wear and tear.
This type of roller conveyor is available for both fixed drive transportation and for zero line pressure accumulation which helps to prevent product damage.
We can provide these conveyors as straights and bends, with merges and switches - all equipment is delivered fully assembled and wired where possible, or can be installed and set up by our on-site installation team.
Our team regularly works with businesses to meet all their driven roller conveyor needs. We also offer gravity roller conveyors in addition to powered varieties, as well as flexible conveyors, and also bespoke options.
Please contact our knowledgeable sales team to discuss your requirements.
For all enquiries please contact our helpful design & sales teams
Phone: 01482 363445
Email: sales@spaceguard.co.uk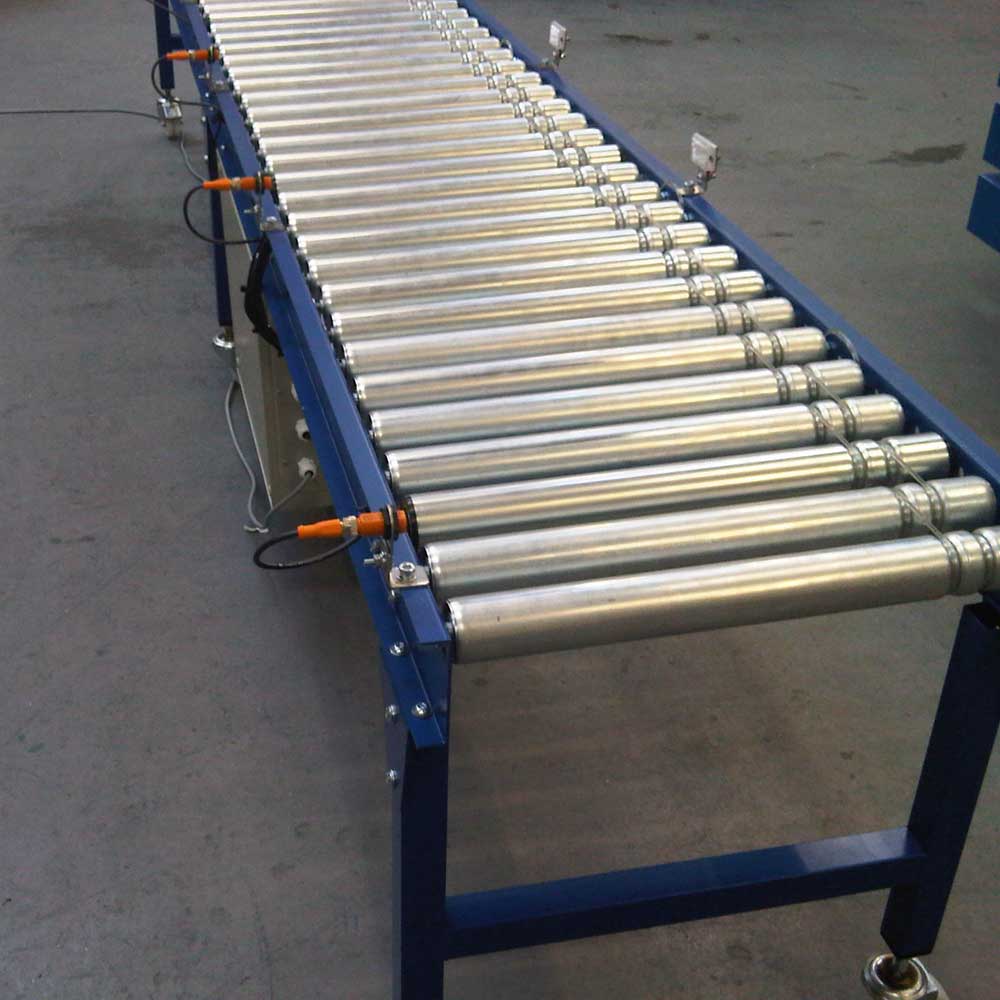 24V Powered Roller Conveyor
Load: 0 to 50 kg/m
Speed: 1 to 60 m/min
Roller Pitch: 75mm, 100mm, 125mm, 150mm
Operating Temperature: +5° to 40°C
24v Powered Roller Conveyor Overview
We manufacture fully bespoke powered roller and belt conveyor systems for all types of unit handling applications including transport between floors using mezzanine conveyors.
Where required we can offer site visits to plan your conveyor layout or to observe your current system and offer advice on where improvements can be made.
Please contact our helpful sales team with your requirements to receive a free quotation.
Roller Materials:

- Mild steel Zinc plated
- PVC
- Stainless SteelTo learn more about our roller range please see the conveyor rollers page.
Frames Materials:

- Mild Steel Powder Coated (colour to suit your preference)
- Stainless Steel
Standard Roller Diameters:

20mm, 30mm, 40mm, 50mm, 60mm, 63mm, 76mm, 80mm, 89mm, 102mm
Control Options:

- PEC
- Start Stop
- Remote Stop
Get a FREE 24V Roller Conveyor Quote today
We are a leading UK manufacturer of powered roller conveyors
Email sales@spaceguard.co.uk with your enquiries
Fixed Drive Powered Roller Conveyors

Ideal for transportation of unit loads such as cartons or totes. This driven conveyor uses 24-volt self-contained motors to drive groups of rollers transporting the product down the conveyor. With fewer moving parts than traditional motors, the 24 Volt driven conveyor requires less maintenance and is safer for users.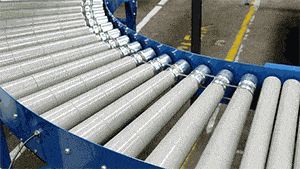 Zero Pressure Accumulation Roller Conveyors
24 Volt Zero pressure accumulation powered
conveyors
use photo electric cells and zone control cards to hold products in place along the line until the zone in front of them is clear. The zero pressure accumulation conveyor uses 24-volt motorised
conveyor rollers
to move the rollers in each zone.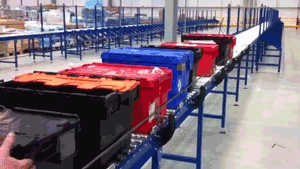 Receive a FREE quotation
Please complete the form below to send a message to our team.
For product and pricing enquiries please include a brief overview of your requirements.
Quick response guaranteed
8-5pm Mon to Thurs, and 9-3pm on Fridays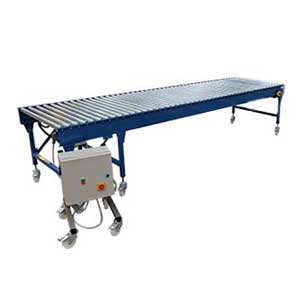 24V Powered roller conveyors allow for high levels of control for both transport and accumulation operations.