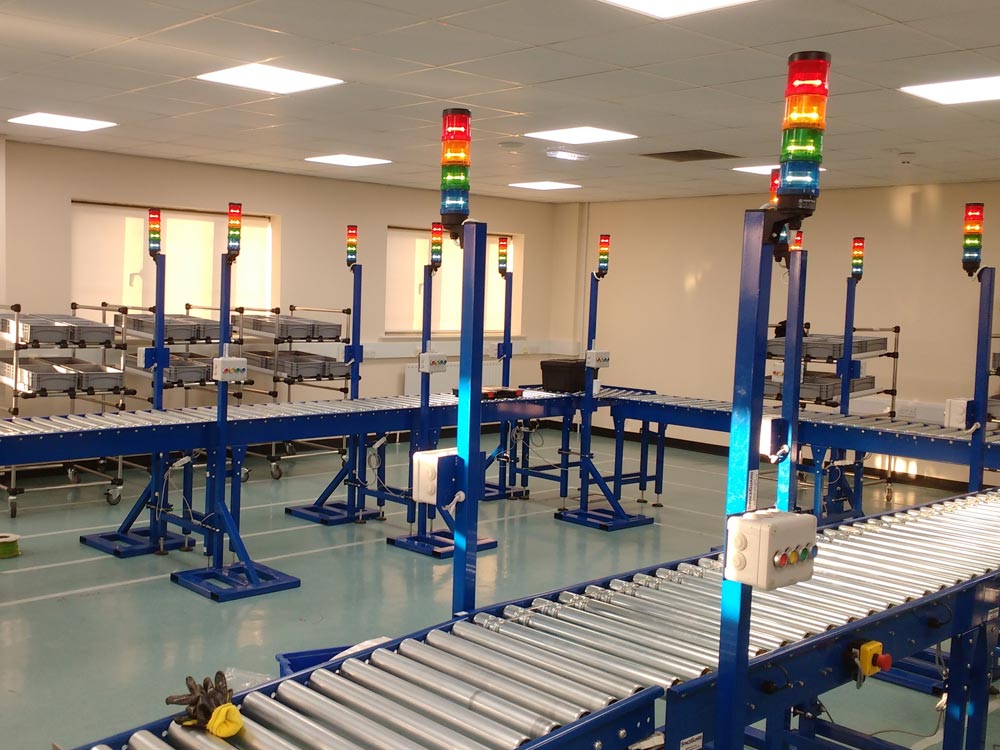 Spaceguard designs & manufactures fully bespoke education and training equipment
This unique project was completed in 2016 for a provider of Lean training for the manufacturing, warehousing & logistics and education sectors
Our team travelled to the site to install the equipment in the training space.
The Lean training cell features powered roller conveyors leading to ball transfer table sections, with numerous andon signal lights for signalling to colleagues or team leaders.
We also manufactured a number of mobile workstations set on lockable castors.
If you have any enquiries about this project or any of our products, please contact our helpful sales team.
Phone: 01482 363445
Email: sales@spaceguard.co.uk
Are you looking for bespoke education space equipment?
Receive a FREE quotation
Please complete the form below to send a message to our team.
For product and pricing enquiries please include a brief overview of your requirements.