Small & Micro Belt Conveyors manufactured in the UK
Small, short or narrow conveyors manufactured by Spaceguard provide a low-cost transport solution where a standard belt conveyor or wide belt would be unsuitable.
We offer high quality, proven designed and reliable equipment to a wide range of industries. Generally, our conveyors are manufactured from mild steel, however stainless steel options are available for food and pharmaceutical use.
If you'd like to learn more about other belt conveyors please see our guide here.
Please contact sales by phone or email to discuss your requirements.
Phone: 01482 363445
Email: sales@spaceguard.co.uk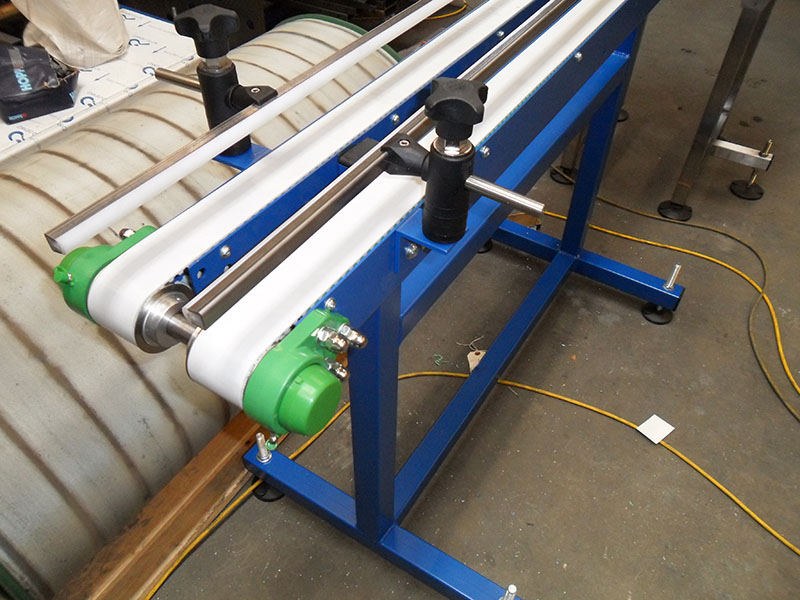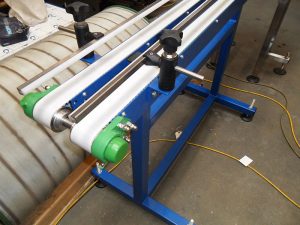 Small & Micro Belt Conveyors
UK manufacturer
Wide range of options and accessories
Delivered fully assembled & wired
Small & Micro Belt Conveyor Overview
We offer a wide range of competitively priced conveyor products to suit all industrial sectors, environments and applications.
Please contact our helpful sales team with your requirements to receive a free quotation.
Length:

500mm to 4000mm

Belt Width:

80mm to 500mm

End Roller Diameters:

25mm to 50mm

Roller materials:

Mild steel / Stainless steel / Polypropylene

Belt Type:

1ply PVC white

Drive Type:

Geared motor

Drive position:

Underslung

Conveyor loading:

Up to 10kg/metre

Speeds:

Up to 50 metres p/min

Conveyor Construction:

Formed steel slider bed

Frame material:

Painted Mild steel or Stainless steel (2b)

Conveyor Finish:

Epoxy powder coated (RAL5010) or Stainless Steel

Supports:

Welded 'H' section

Support Base:

Adjustable feet (+/- 50mm) or Castors

Control Options:

Start/Stop, Variable Speed, Remote Stop

 

Standard Input Voltage:

16 amp 1ph / 16 amp 3ph / 13 amp 1ph


Optional Extras:

Adjustable or fixed side guides
Knife-edge transfer
Variable Speed (IP20)
Variable Speed (IP65)
PEC Control
Get a FREE Belt Conveyor Quote today
We are a leading UK manufacturer of bespoke conveyors
Email sales@spaceguard.co.uk with your enquiries
Why use a small or narrow belt conveyor?
Small belt conveyors are generally ideal for transporting small parts.
Short or narrow conveyor belts are also used for linking pieces of machinery or equipment in a wide range of assembly, production, and manufacturing environments.
Spaceguard manufactures small, micro, or miniature industrial belt conveyors to suit any environment.
If you're interested in a small belt conveyor then please get in touch with our helpful design & sales teams. They will happily advise you on the best materials and specifications to suit your business requirements. Our team has many years of experience in designing and building conveyors for a wide range of industries and environments.
Above all Spaceguard want to ensure that you are getting the best bespoke conveyor to suit your needs.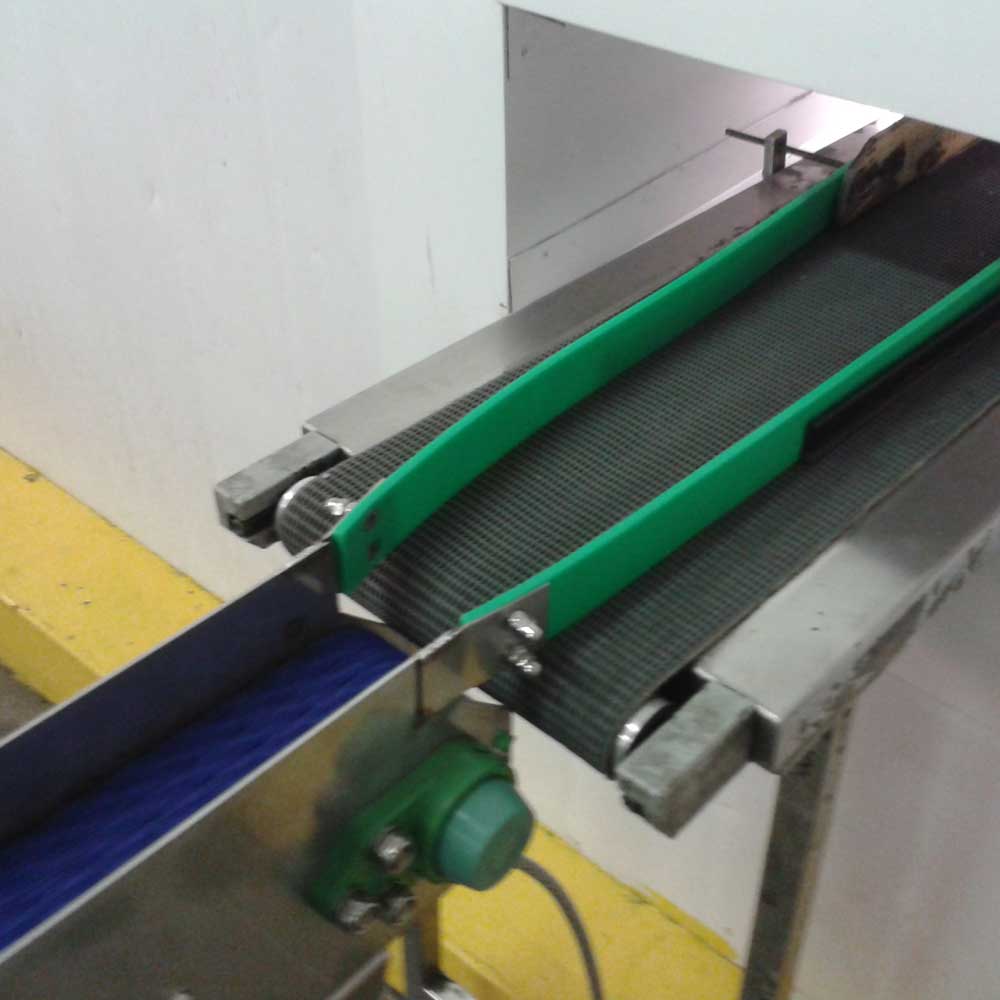 Receive a FREE quotation
Please complete the form below to send a message to our team.
For product and pricing enquiries please include a brief overview of your requirements.
Quick response guaranteed
8-5pm Mon to Thurs, and 9-3pm on Fridays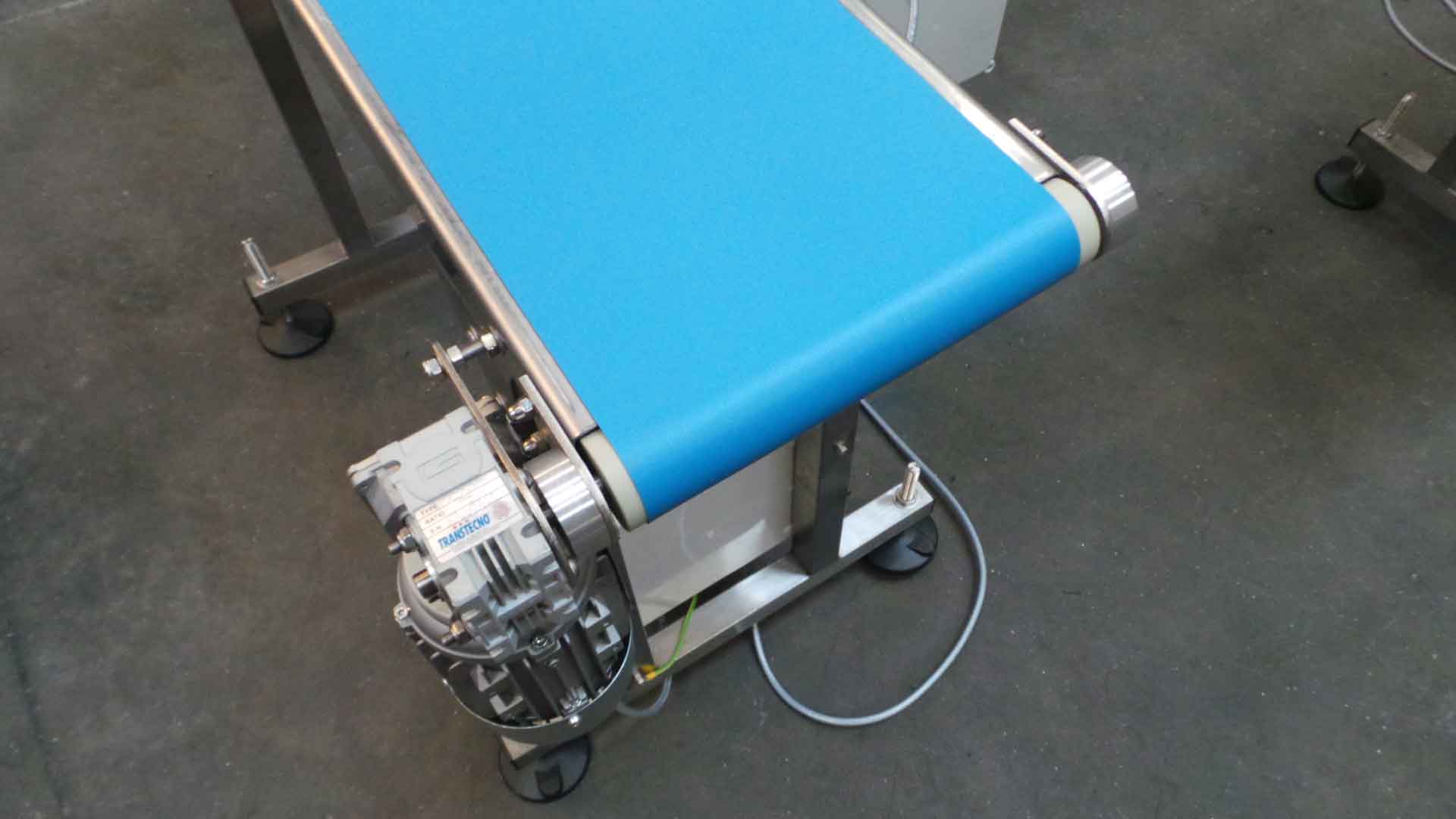 Spaceguard manufacture small & narrow belt conveyors to suit your requirements.