Small & Micro Belt Conveyors
Small belt conveyors manufactured by Spaceguard provide a low cost transport solution where a standard belt conveyor or wide belt would be unsuitable. We offer high quality, proven designed and reliable equipment to a wide range of industries. Generally our conveyors are manufactured from mild steel, however stainless steel options are available for food and pharmaceutical use. If you'd like to learn more about other conveyors please see our guide here.
Please contact sales by phone or email to discuss your requirements.
Phone: 01482 363445
Email: sales@spaceguard.co.uk
Belt Conveyor Specification
Belt Width: 80mm to 500mm
End Pulley Diameters: 25mm to 50mm
Belt Type: 1ply PVC white, however other materials available.
Drive Type: Underslung gearbox motor
Speeds: To suit requirements
Supports: Welded 'H' section
Finish: Our standard colour is blue (RAL5010) however we can offer a range of colours.
Conveyor Options
Controls
Adjustable or fixed side guides
Knife edge transfer
Variable Speed (IP20)
Variable Speed (IP65)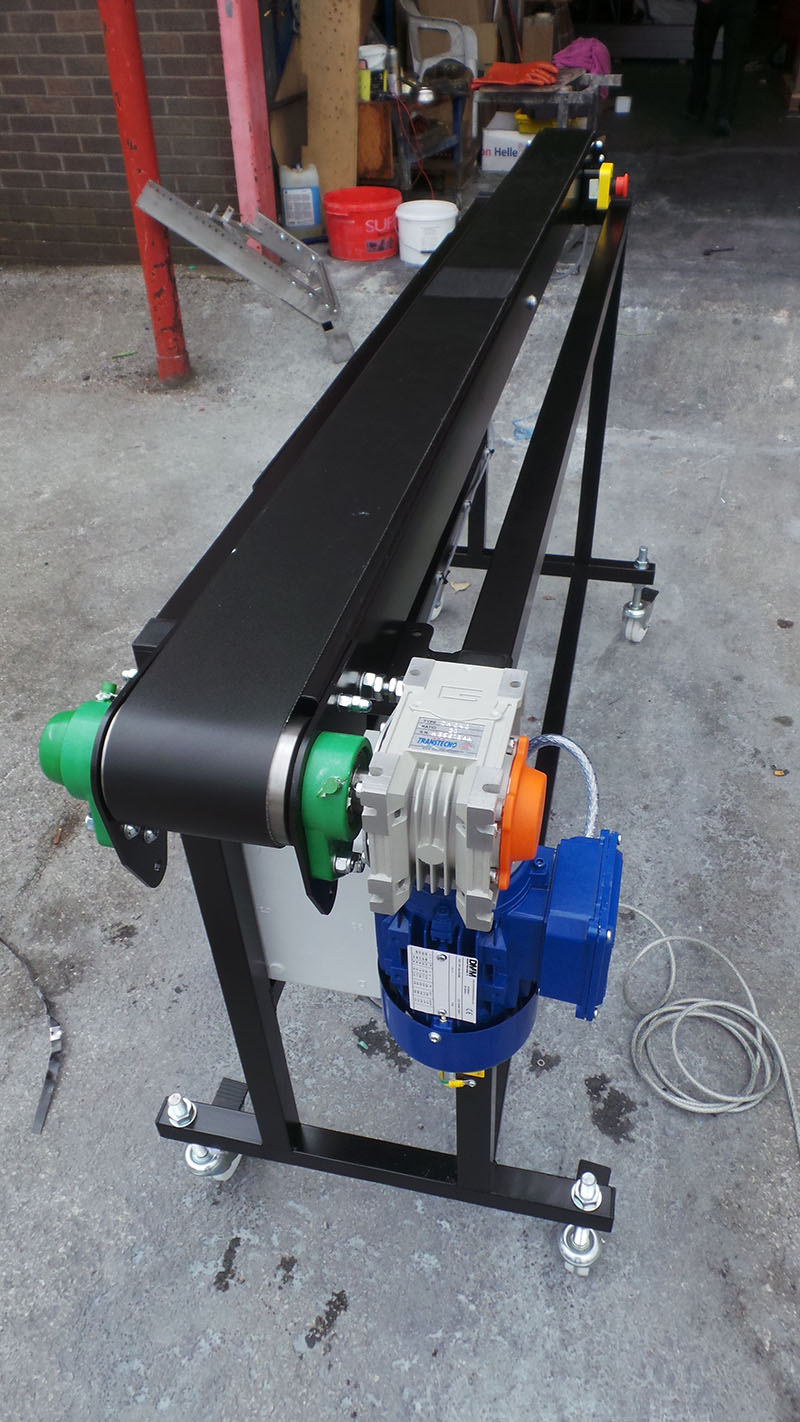 Small belt conveyors are generally ideal for transporting small parts. Spaceguard can manufacture small, micro, or miniature belt conveyors to suit any environment. We use proven designs for our small belt conveyors to ensure we product a well made, reliable, and robust product.
If you're interested in a small conveyor please get in touch with our helpful design & sales teams. They will happily advise you on the best materials and specifications to suit your business requirements. Our team has many years experience in designing and building conveyors for a wide range of industries and environments. Above all Spaceguard want to ensure that you are getting the best bespoke product to suit your needs.
Please contact us for advice or quotations