Custom built workshop workbenches & storage manufactured in the UK by Spaceguard
Spaceguard's steel workbenches are designed and built to suit your specific needs. We use fully welded steel frames to ensure your workshop benches are built to last in even the most demanding environments.
We have dedicated in-house design and production teams which allows us to create fully bespoke solutions to suit any space or project requirements. We work with you to support your project from concept to completion.
We also manufacture wooden workbenches which have proven popular in school, college, and university workshops.
For quick, simple and cost-effective installation the vast majority of our workshop equipment is pre-assembled and needs nothing more than putting into position. Though if your project is larger and more complex, our team is available to offer smooth and hassle-free installation.
Whether you're looking for a garage workbench, a tools bench, or workshop cabinets & benches, we design and manufacture to meet your needs.
Please contact our sales team to discuss your specific requirements
How to Order
Please send your requirements to us via email or using the contact form at the bottom of this page.
If you can provide a simple sketch or a drawing, that will help speed along the quotation process.
Email: sales@spaceguard.co.uk
Workshop Workbench Overview
Each workbench is manufactured fully bespoke, allowing us to design workbenches suited to each individual workshop environment. You can specify your size, material choice, storage options, and accessories. We can provide 3D renders, drawings, and layout drawings.
Please contact our helpful sales team with your requirements to receive a free quotation.
Workbenches are made to the size you require
These are the sizes for our standard benches, which means these can often be manufactured on a shorter lead time.
Widths: 600mm / 750mm / 900mm
Lengths: 1200mm / 1500mm / 1800mm / 2000mm
Height: 850mm
For large and custom-built workbenches, we have an installation team available who can ensure your benches are fitted into your workspace correctly.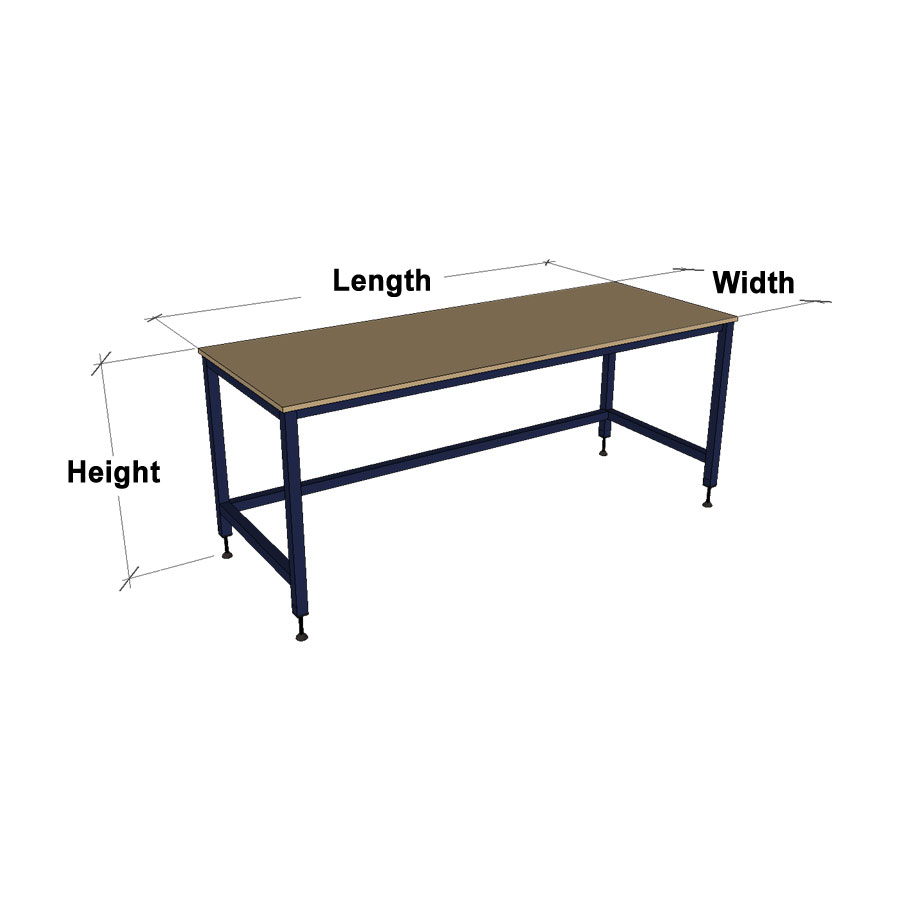 Workbenches made to order in any size
Frequently Asked Questions
Are you looking for a Workshop Workbench?
Tell us about your requirements to receive a FREE quotation
Please complete the form below to send a message to our team.
For product and pricing enquiries please include a brief overview of your requirements.
Quick response guaranteed
8-5pm Mon to Thurs, and 9-3pm on Fridays