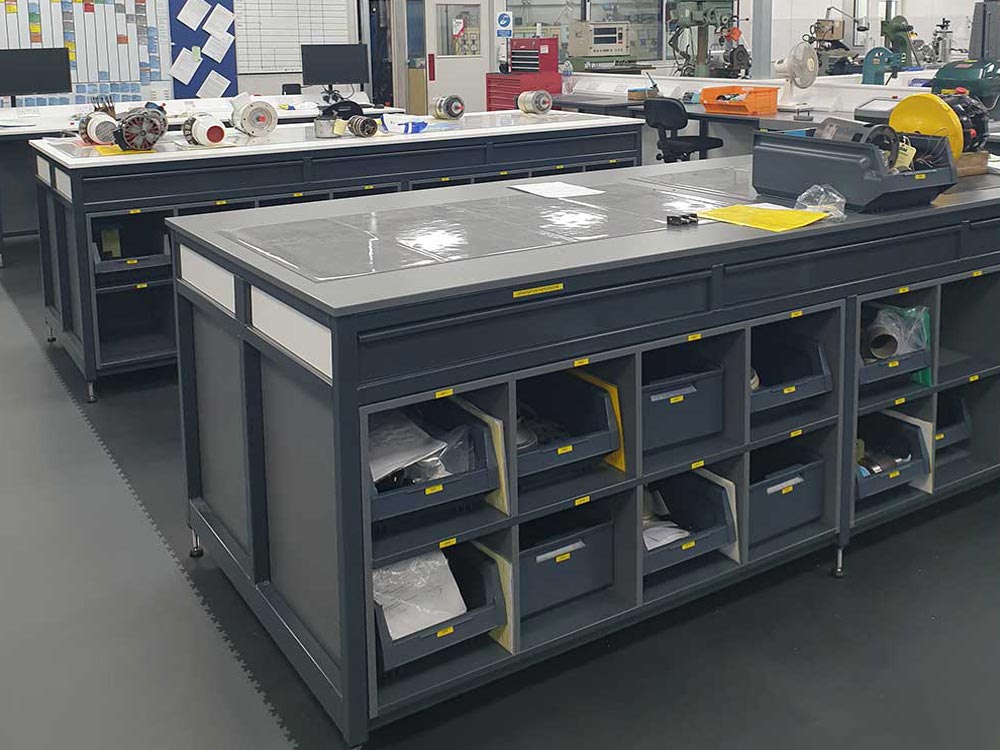 Spaceguard manufactures fully bespoke workshop and office furniture including bespoke storage shelving and racking
This project was completed in 2020 for a manufacturer of aftermarket performance parts
The customer required a workshop fit-out complete with lockable cupboards, bespoke racking, workstations, and electrical workbenches.
Each piece of workshop furniture was manufactured to the customer's specification before being delivered directly to their site.
The customer was kind enough to send us some photos of the new workbenches and storage systems in place.
If you have any enquiries about this project or any of our products, please contact our helpful sales team.
Phone: 01482 363445
Email: sales@spaceguard.co.uk
Project Gallery
Below are just some of the photos of Spaceguard products installed and in use on site.
Are you looking for workshop workbenches and storage?
Receive a FREE quotation
Please complete the form below to send a message to our team.
Tell us what you need and we will help you with advice and free quotations for any bespoke workshop equipment