Spaceguard offer direct delivery of all products from our UK based factory with efficient installation where required
We use our trusted delivery partners to collect products from our factory and have them delivered to you.
Please be aware that some items are heavy and require a fork lift for removal from the vehicle and for placement.
Alternatively we can request that your delivery comes on a vehicle with a tail lift, from which you can then use a pallet truck for placement.
Please let us know if you have any access restrictions or special requirements for our drivers to get to your site.
Our sales team will discuss all delivery options with you when placing an order.
For all enquiries please contact our helpful sales team
Phone: 01482 363445
Email: sales@spaceguard.co.uk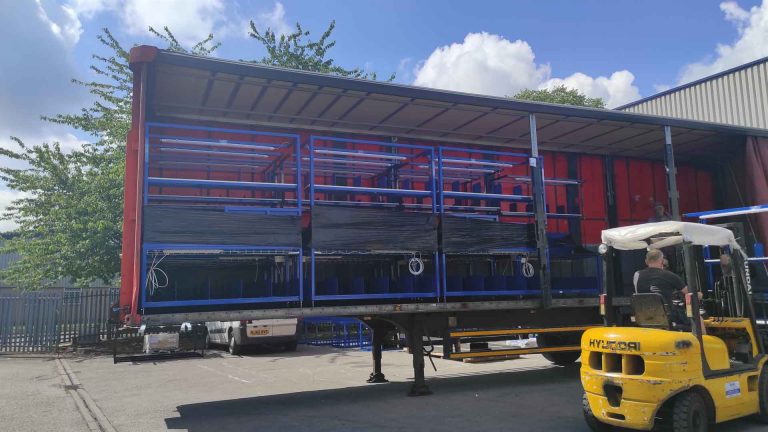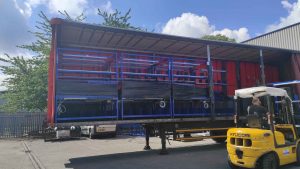 Spaceguard delivery & installation
Products either delivered fully assembled or installed
Installation recommended for large tables & conveyor systems
Experienced installation team
Many of our products arrive fully assembled and ready for work, however where required we are able to carry out on site installation. This is often the case with larger products such as conveyors and conveyor systems.
Our installation team has plenty of experience with site work, and will happily work with you to ensure minimal downtime.
Below are a few examples of installations that Spaceguard has previously undertaken.
Watch our installation team at work
This customer video shows the planning and installation of a production area conveyor system from start to finish.
Receive a FREE quotation
Please complete the form below to send a message to our team.
For product and pricing enquiries please include a brief overview of your requirements.
Quick response guaranteed
8-5pm Mon to Thurs, and 9-3pm on Fridays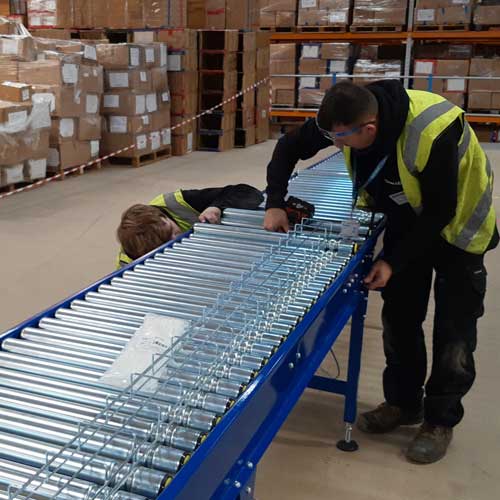 Spaceguard deliver and install conveyors and workplace equipment across the UK