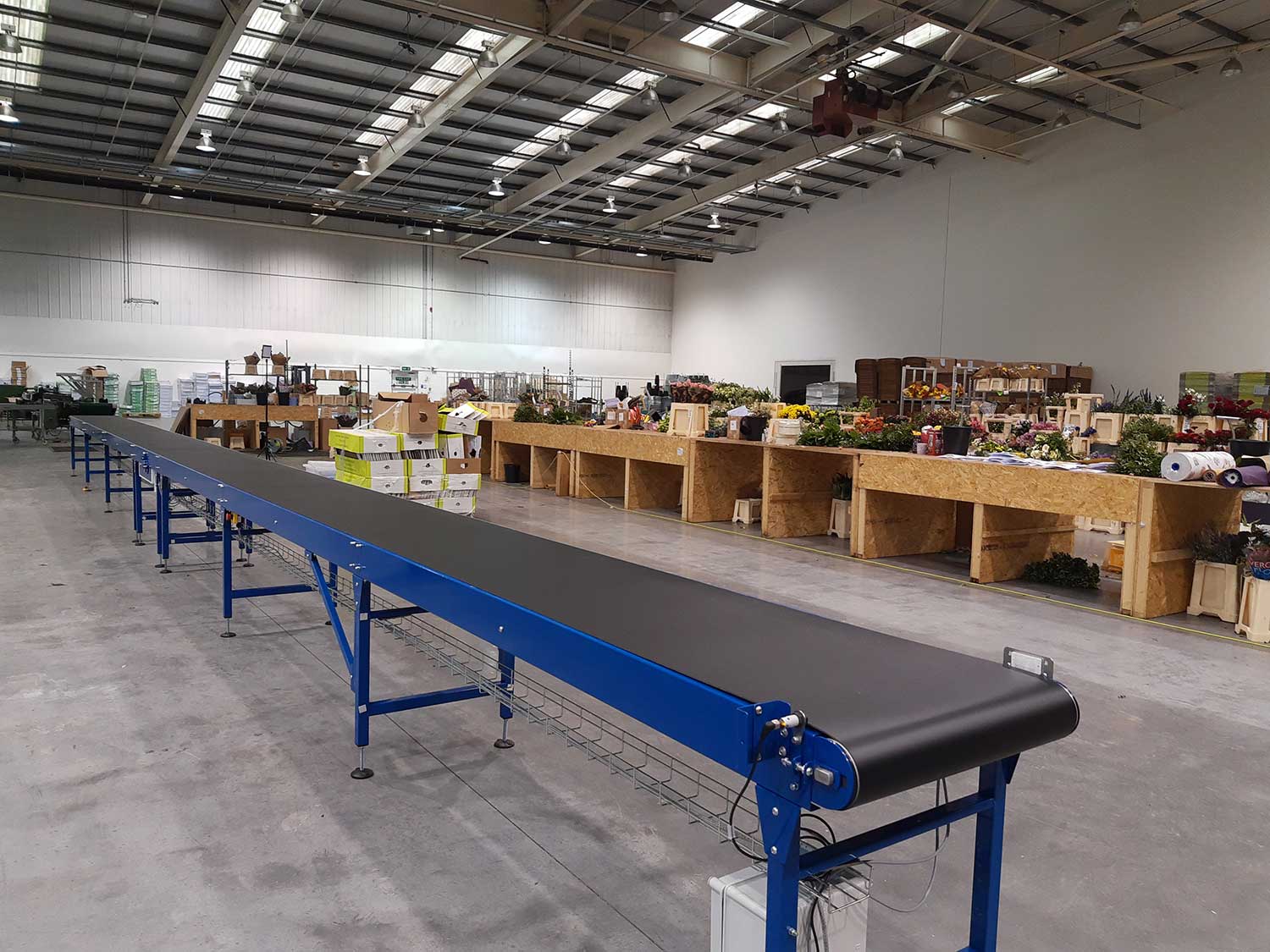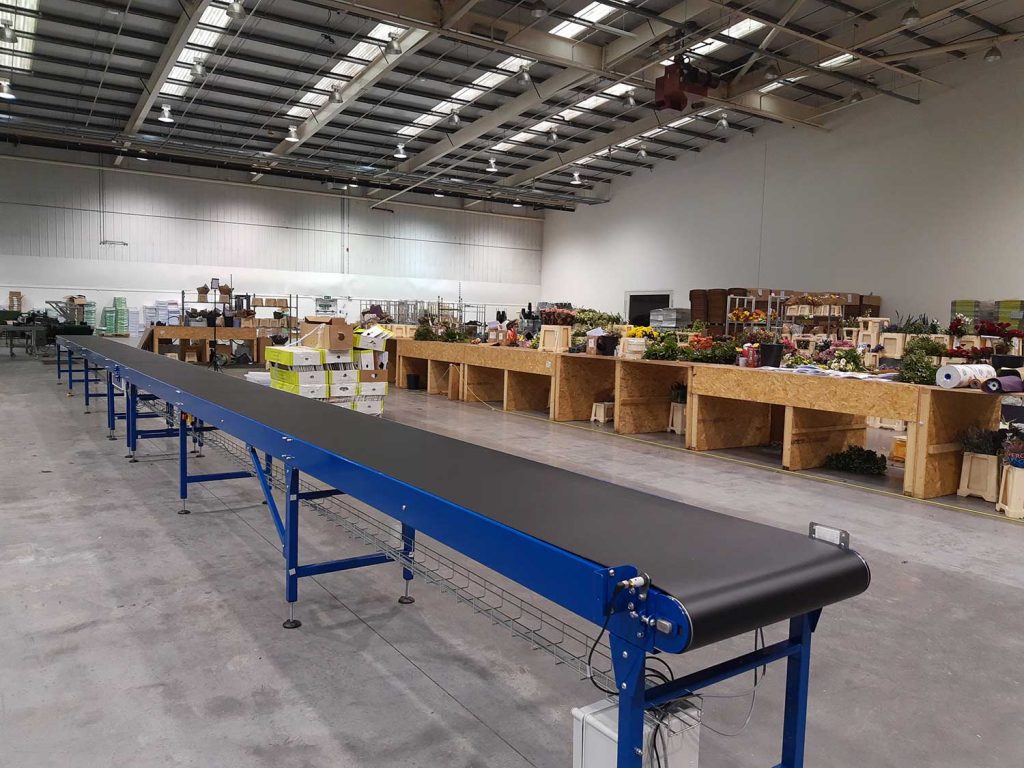 Spaceguard recently installed three 15 metre long packing conveyor belts for a flower packing business.
Our team travelled to the site with the conveyors part assembled and were able to finish the assembly on site.
Flower Packing Conveyor Belt Key Features:
Quantity: x3
Length: 15 metres
Width: 600mm
Height: 850mm
PEC
Control Panel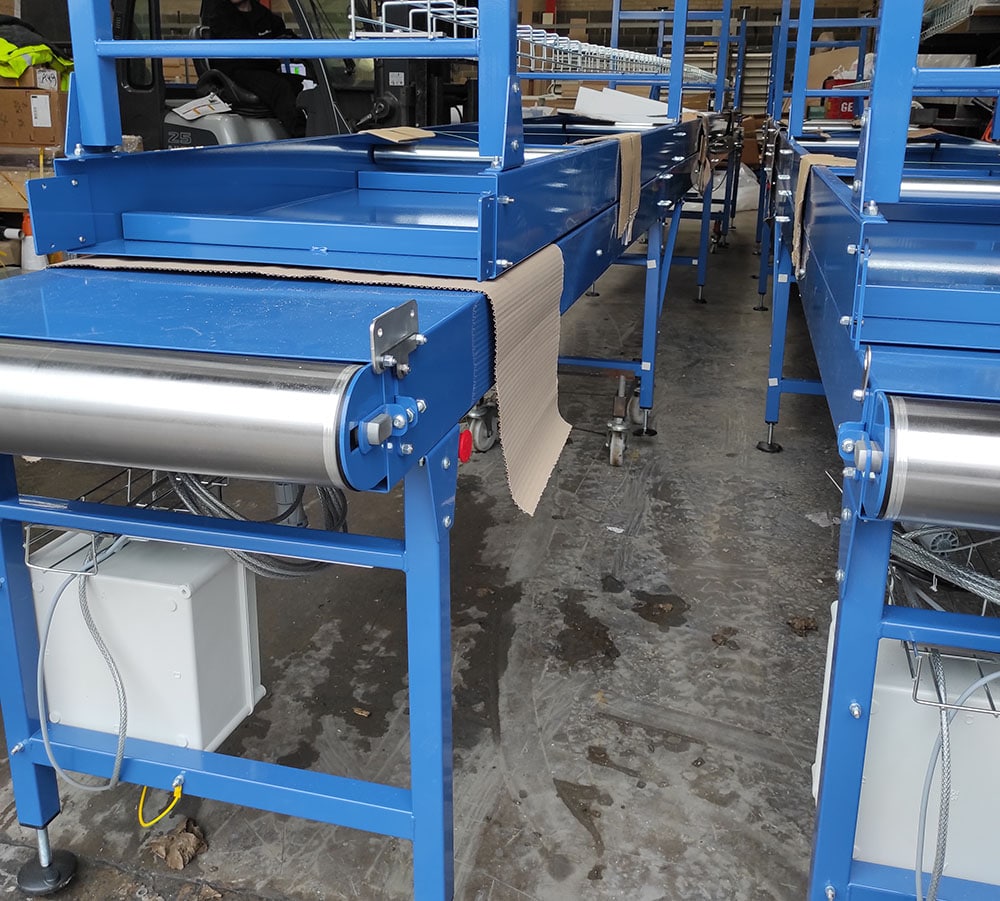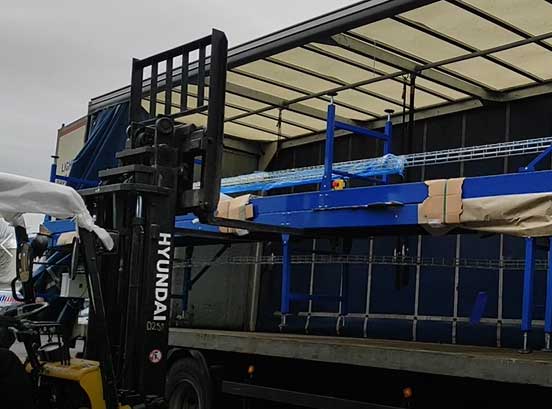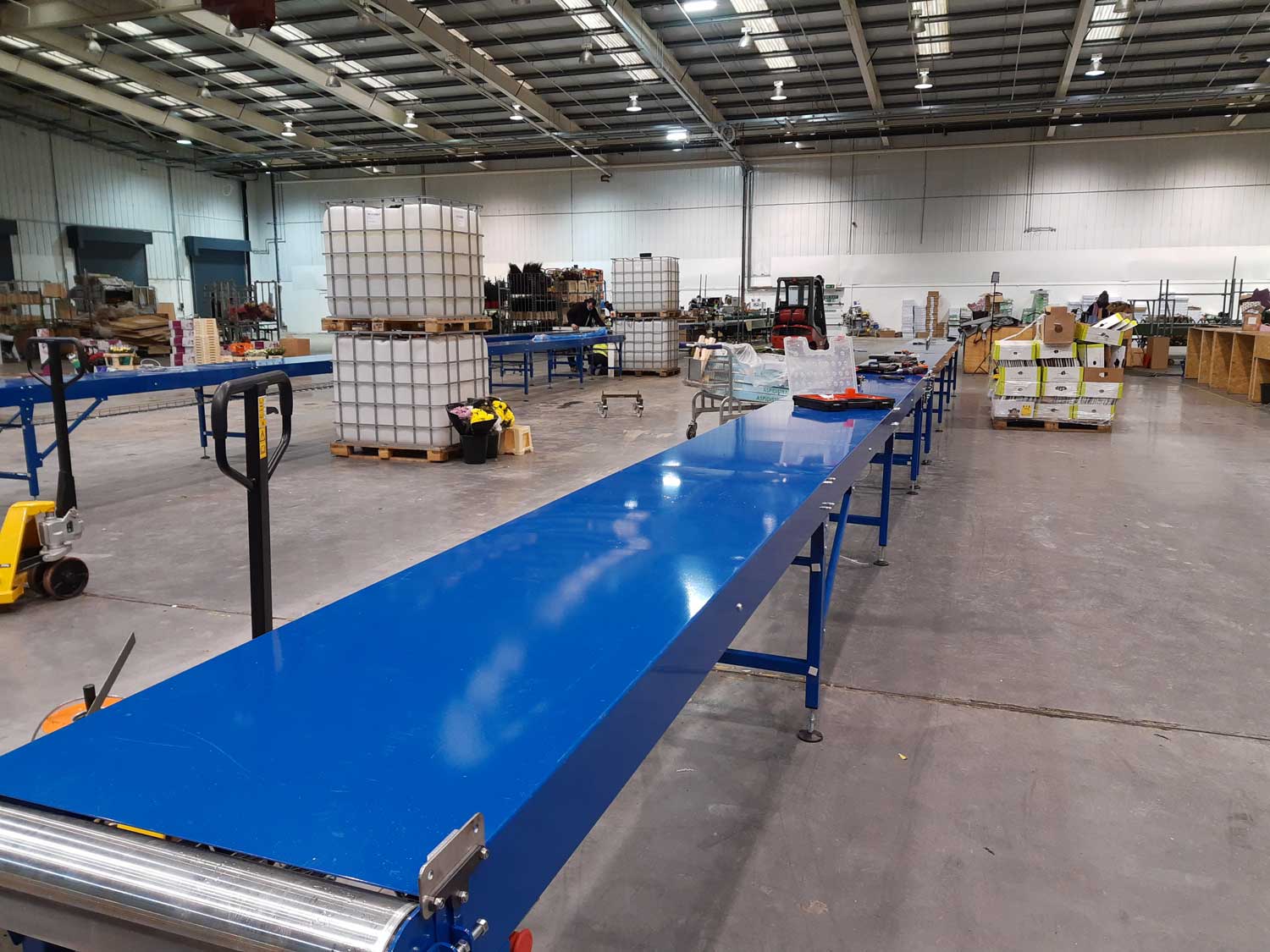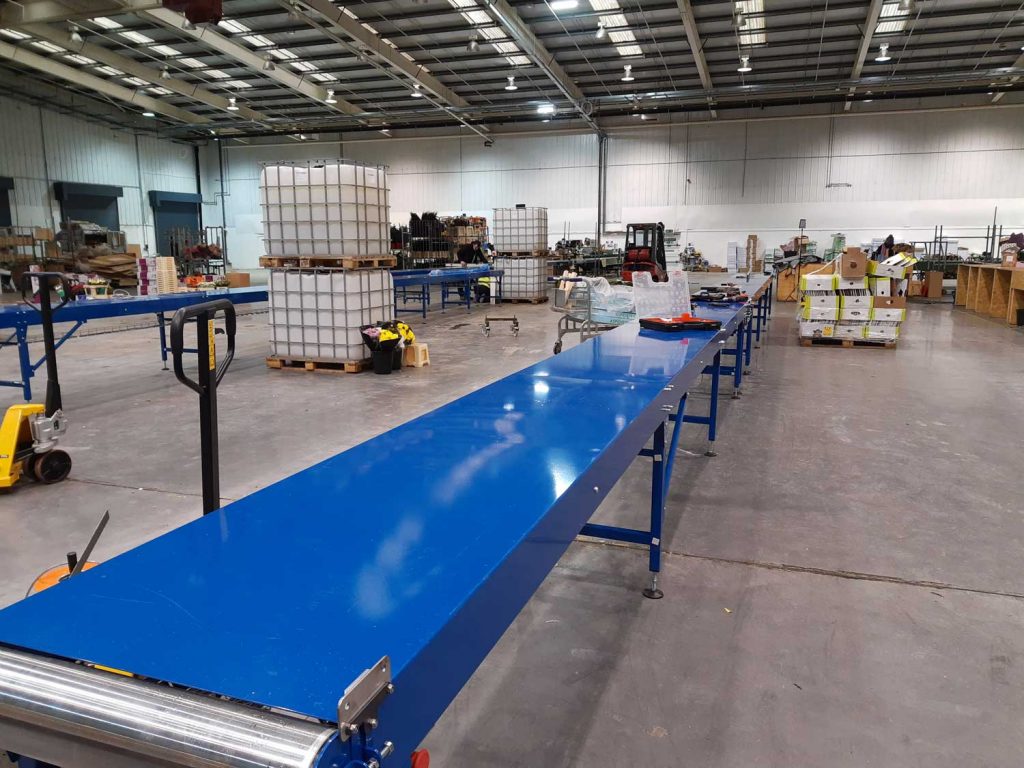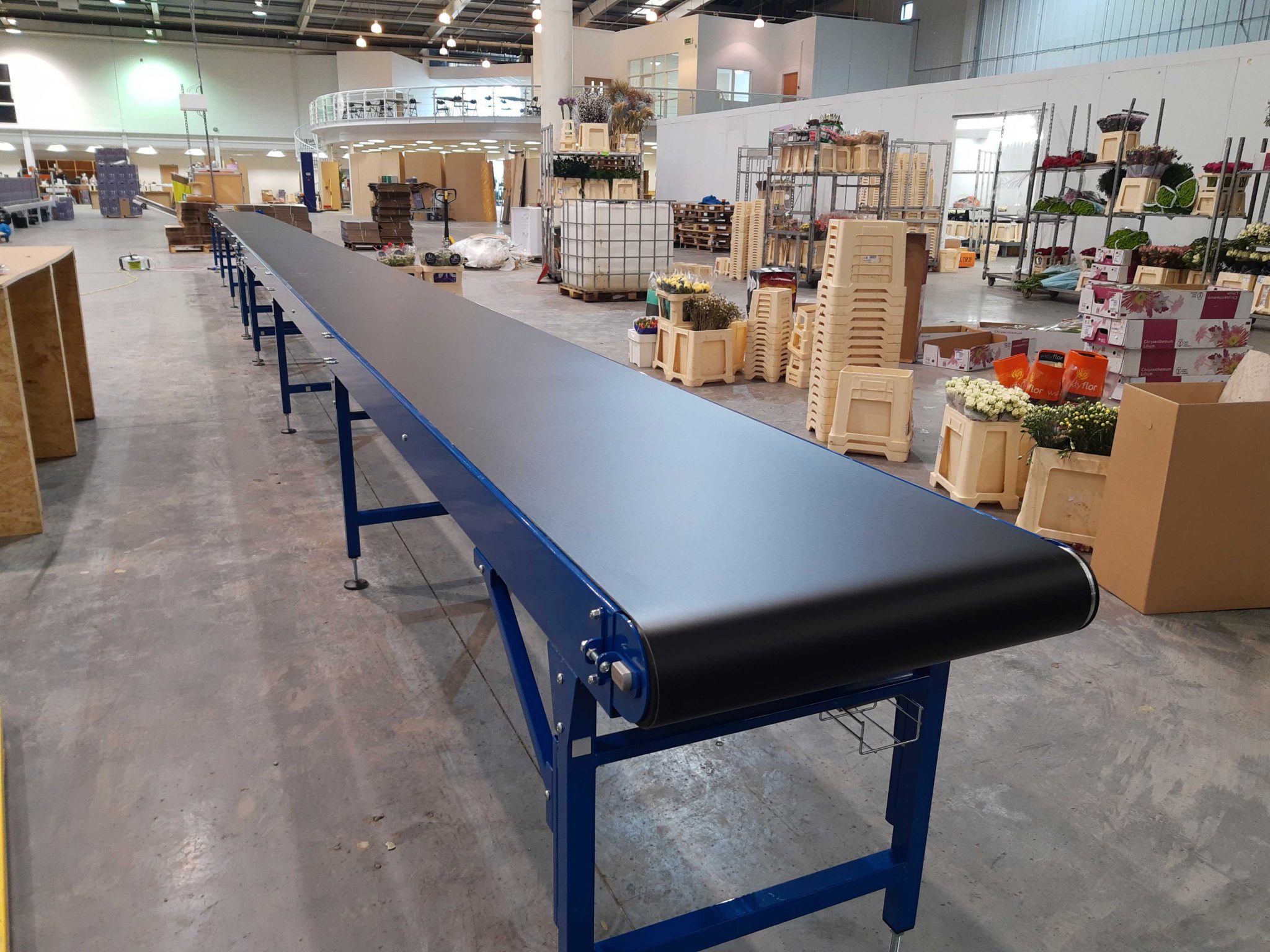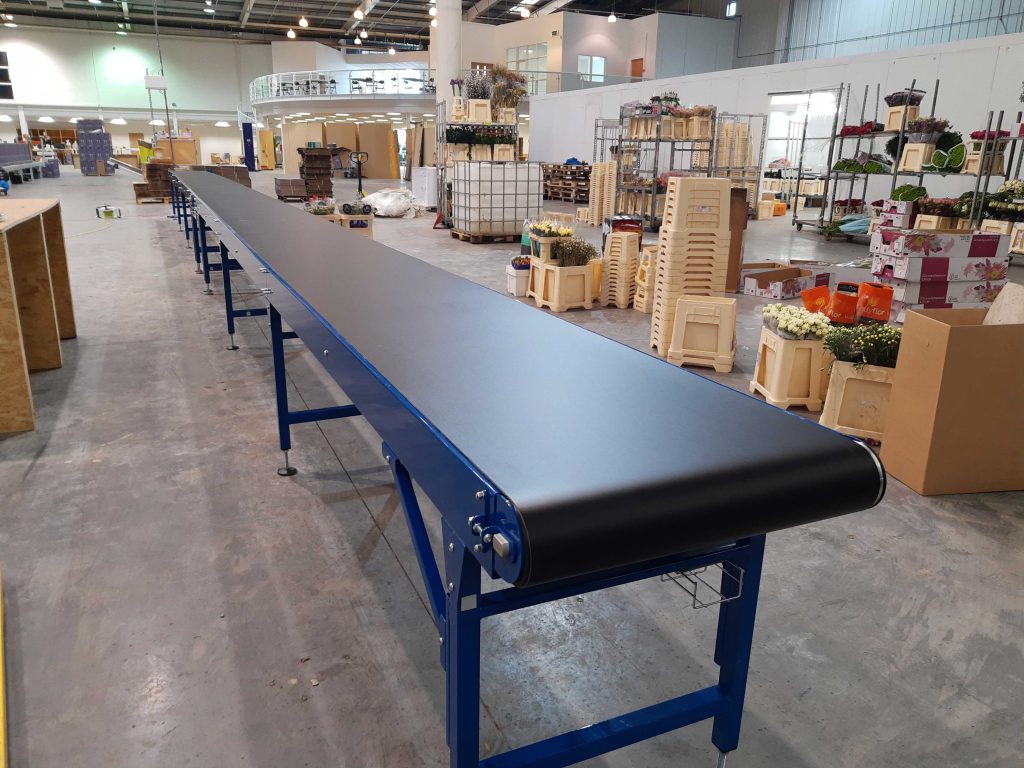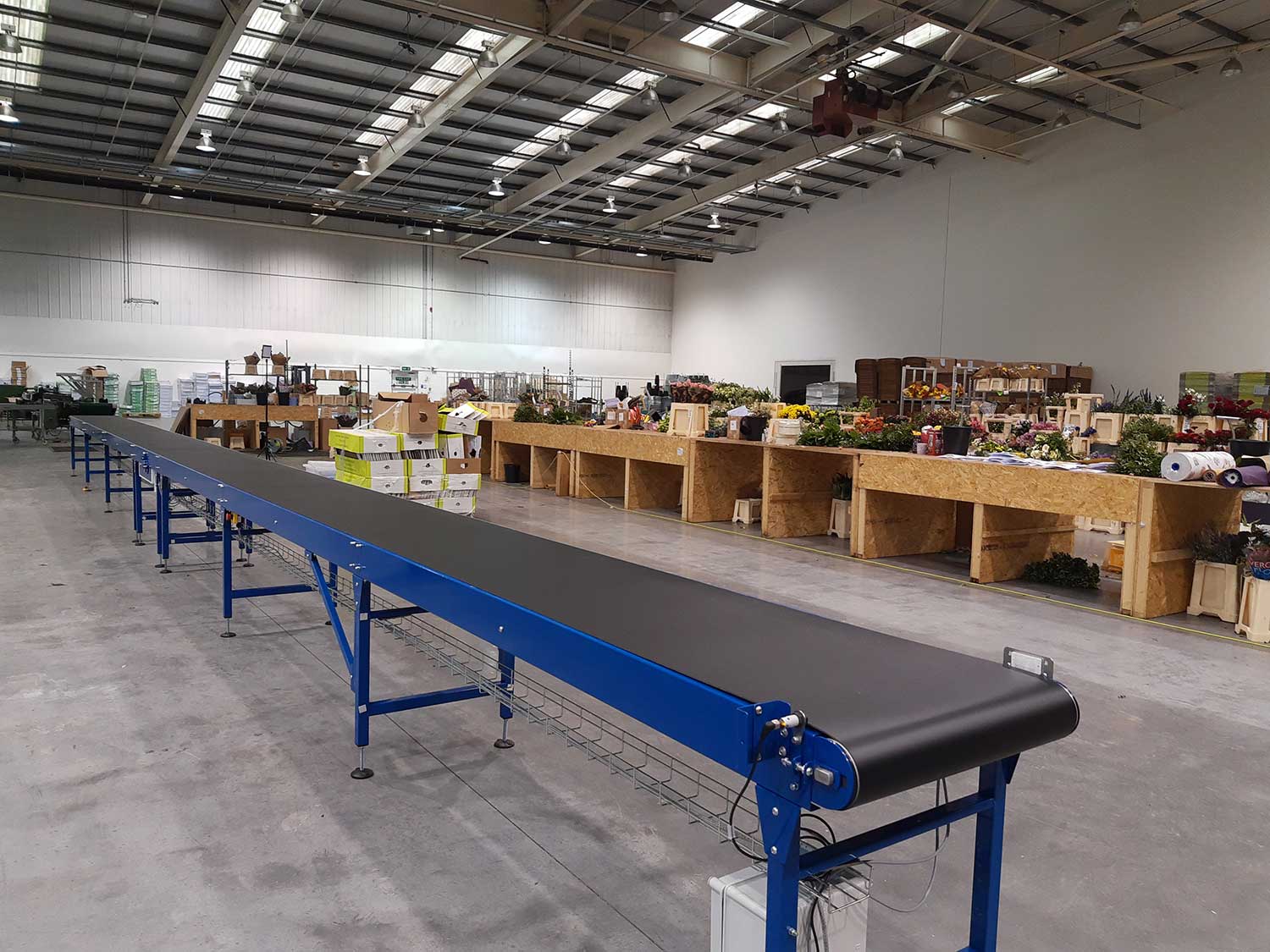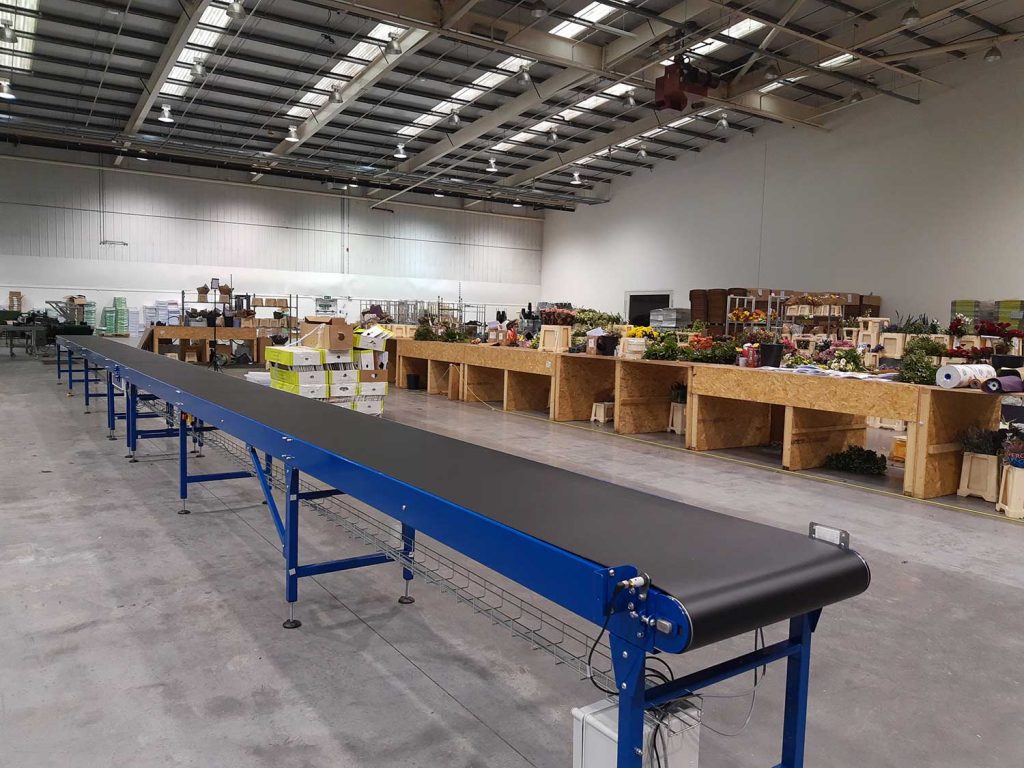 Contact Us
If you or your business is in need of a conveyor belt please contact us for a free no obligation quote.