Swan Neck & Inclined Belt Conveyors made in the UK
Swan neck conveyors are manufactured to suit customer requirements based upon our standard robust and well-tested designs.
In many cases, the addition of an elevating conveyor can save space within existing conveyor configurations by creating a bridge over or under obstructions.
The swan neck conveyor allows for simpler product elevation. This can be useful for machine feeding or feeding into a hopper.
Our incline conveyors are robust and hard-wearing with a choice of belt types and designs to suit arduous environments, to find out more please see the belt conveyors page.
We also manufacture mezzanine conveyors to suit customer requirements.
For further information please contact our sales team who will be happy to assist you.
Call: 01482 363445
Email: sales@spaceguard.co.uk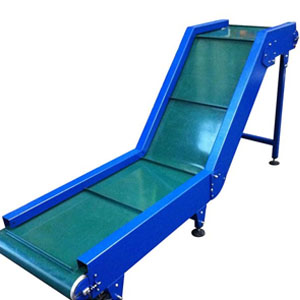 Swan neck conveyors
Fully custom design to suit customer requirements
Manufactured and delivered directly from UK factory
Choice of lengths, widths, and heights
Choice of belt types to suit the application
Parts warranty and after-sales support
Swan Neck Belt Conveyors Overview
We offer a wide range of competitively priced conveyor products to suit all industrial sectors, environments and applications.
Please contact our helpful sales team with your requirements to receive a free quotation.
A swan neck belt conveyor is a type of conveyor system that is designed to transport materials or products from a lower level to a higher level. This type of conveyor is commonly used in manufacturing, distribution, and packaging facilities.
When there is limited space available, a swan neck belt conveyor can be an efficient solution for moving materials from one level to another. The swan neck design allows the conveyor to take up less floor space than other types of conveyors.
A swan neck belt conveyor can be designed to accommodate specific ergonomic needs, such as minimizing the amount of bending, lifting, or stretching required of workers. By bringing materials to a higher level, the conveyor can help reduce the risk of injuries associated with heavy lifting.
The swan neck design of the conveyor can also help protect delicate or fragile materials from damage during transportation. The gentle incline of the conveyor helps to ensure that products are not jostled or bumped as they are moved from one level to another.

Receive a FREE quotation
Please complete the form below to send a message to our team.
For product and pricing enquiries please include a brief overview of your requirements.
Quick response guaranteed
8-5pm Mon to Thurs, and 9-3pm on Fridays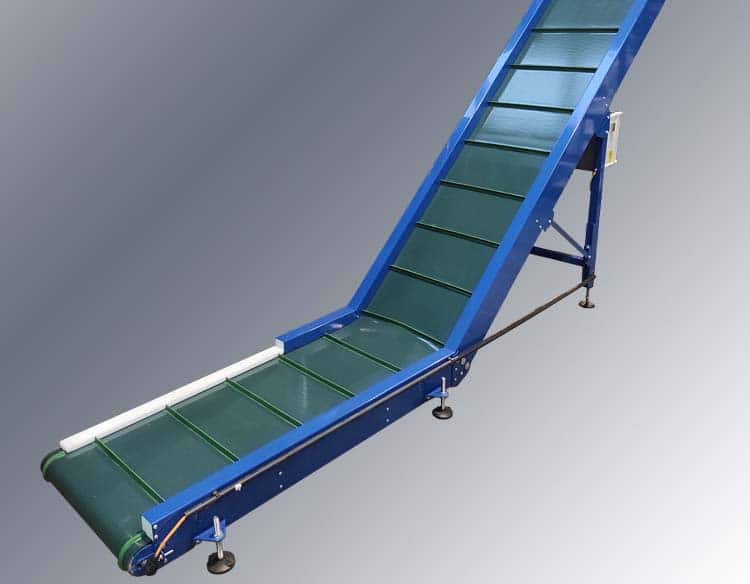 Swan neck conveyors are designed and manufactured by Spaceguard to suit your requirements.