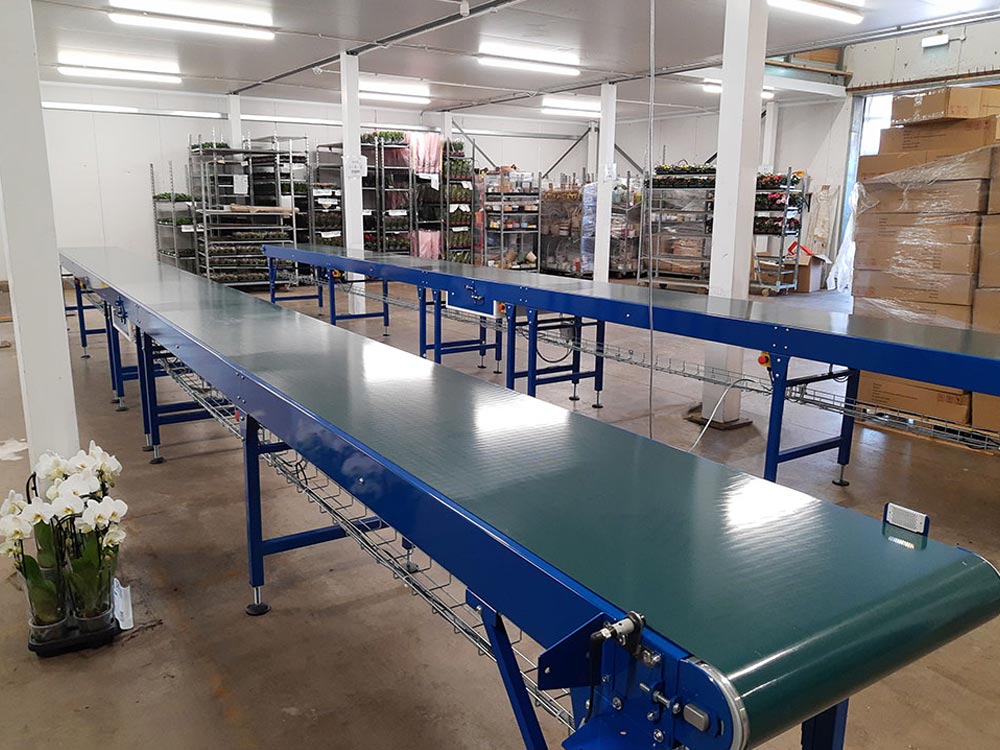 Spaceguard manufacture belt conveyors for horticulture businesses across the UK and Europe
This project was completed in 2020, with the team travelling to the site to install the belt conveyors
The conveyors feature a green PVC belt, and a sensor (PEC) at the end of the conveyor to stop the belt from moving as an item reaches the end.
We supplied three belt conveyors on this occasion, and have since provided several other conveyors to the company for use at a different site.
Each of our conveyor belts is manufactured to order to suit the customer's specification.
If you have any enquiries about this project or any of our products, please contact our helpful sales team.
Phone: 01482 363445
Email: sales@spaceguard.co.uk
Project Gallery
Below are just some of the photos of the conveyors being installed on-site.
Receive a FREE quotation
Please complete the form below to send a message to our team.
For product and pricing enquiries please include a brief overview of your requirements.