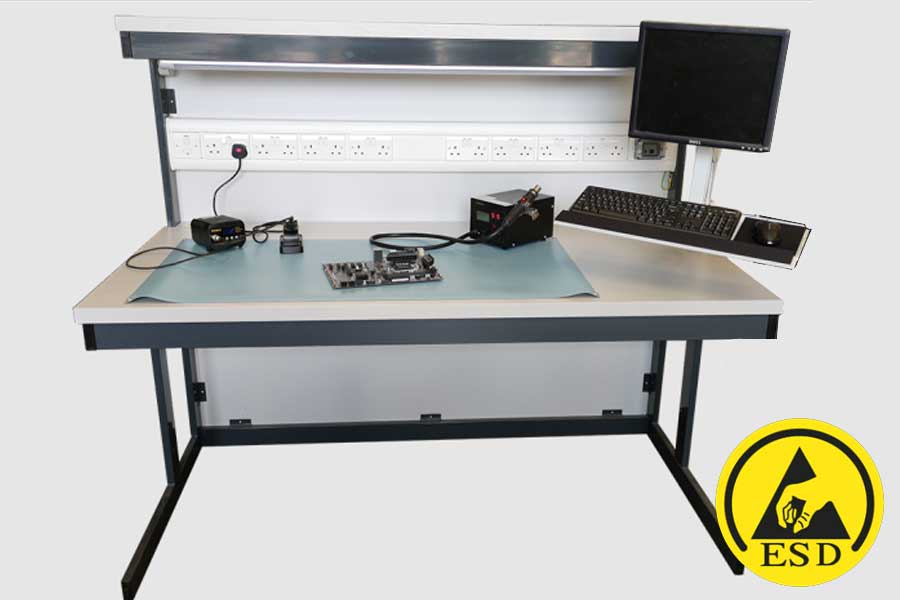 From Electrical workbench concept
Our design team have a wide experience of a number of industries. We bring cross industry improvements which drive efficiency. From initial site sketches to 3D design layouts, and where appropriate mock up areas for presentation. Spaceguard are an ideal partner to aid with your electronics workbench design.
Solutions based around your needs
Spaceguard will work with you and listen to your requirements and ideas. We work closely with your whole team, making sure we collate their ideas, transforming them into a particularly productive solution.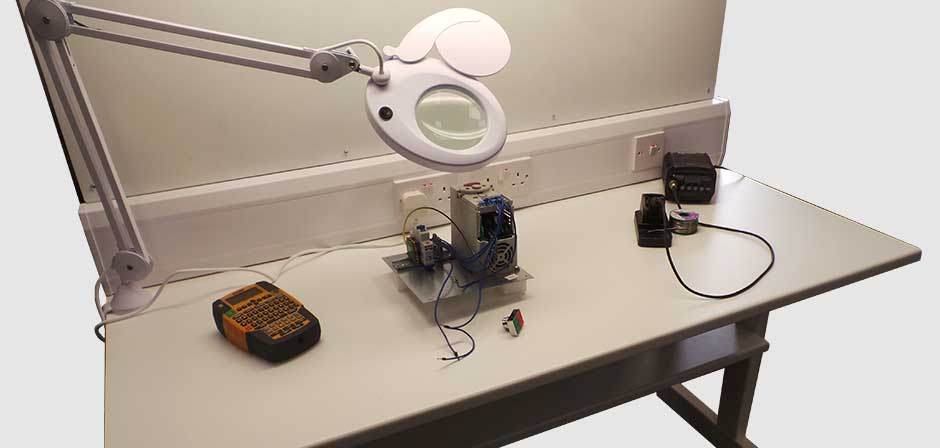 ESD Workbenches & Matting
We manufacture ESD workbenches with suitable worktops and accessories.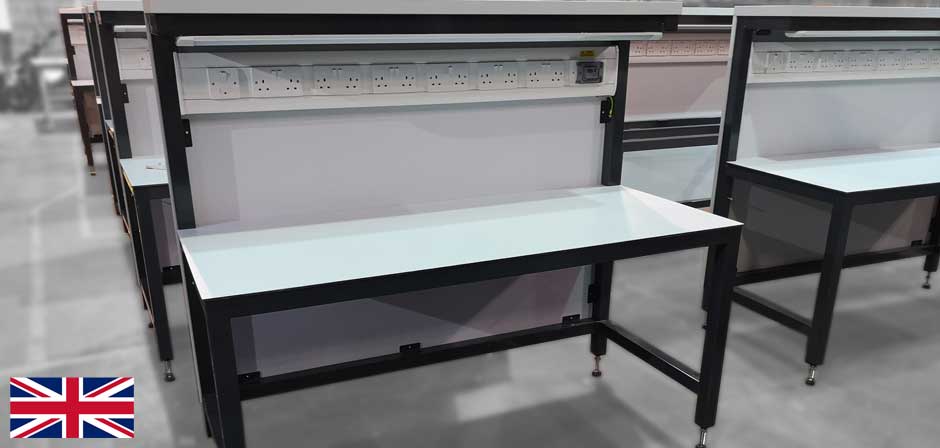 Made in the UK
All our products are manufactured in our UK factory. As a result of our robust designs you can be sure of a workbench that will last. All of our equipment comes fully assembled and also installed if your application is more bespoke. We are therefore confident you will not be disappointed with the equipment and services you purchase from Spaceguard.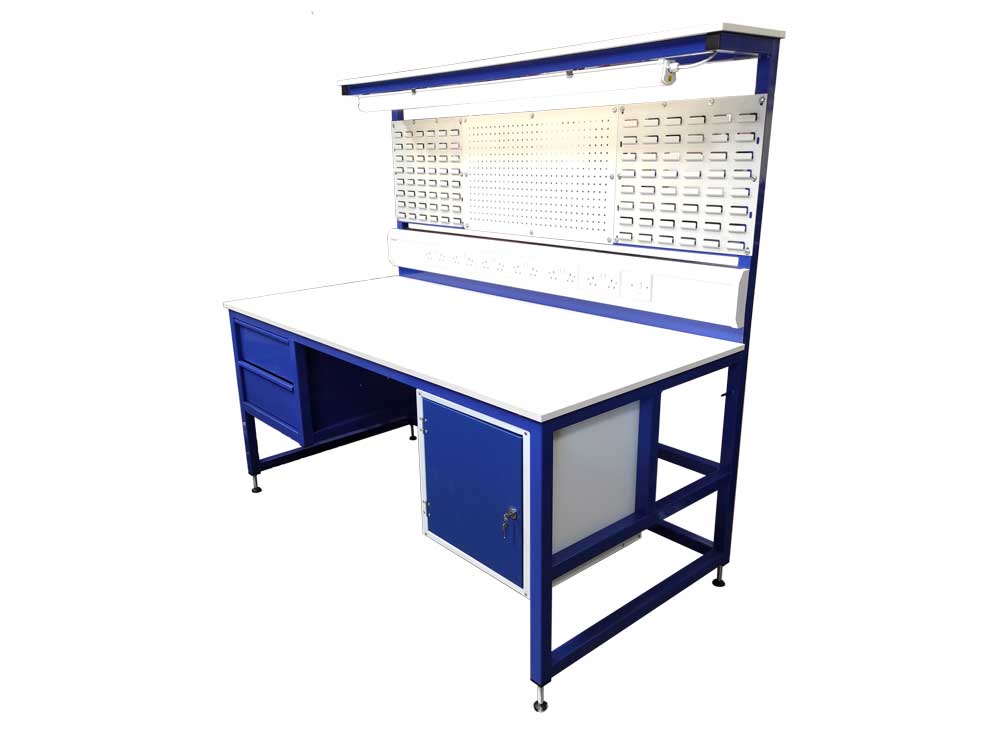 Please contact our sales team to discuss your requirements
Spaceguard is the ideal partner for electronic workspace design. As a UK manufacturer of workstations, workbenches storage and processing products that fulfil all the latest manufacturing and production philosophies. In particular, the Five-S Kaizen Principles, which drive modern manufacturing.
Receive a FREE quotation
Please complete the form below to send a message to our team.
For product and pricing enquiries please include a brief overview of your requirements.
Quick response guaranteed
8-5pm Mon to Thurs, and 9-3pm on Fridays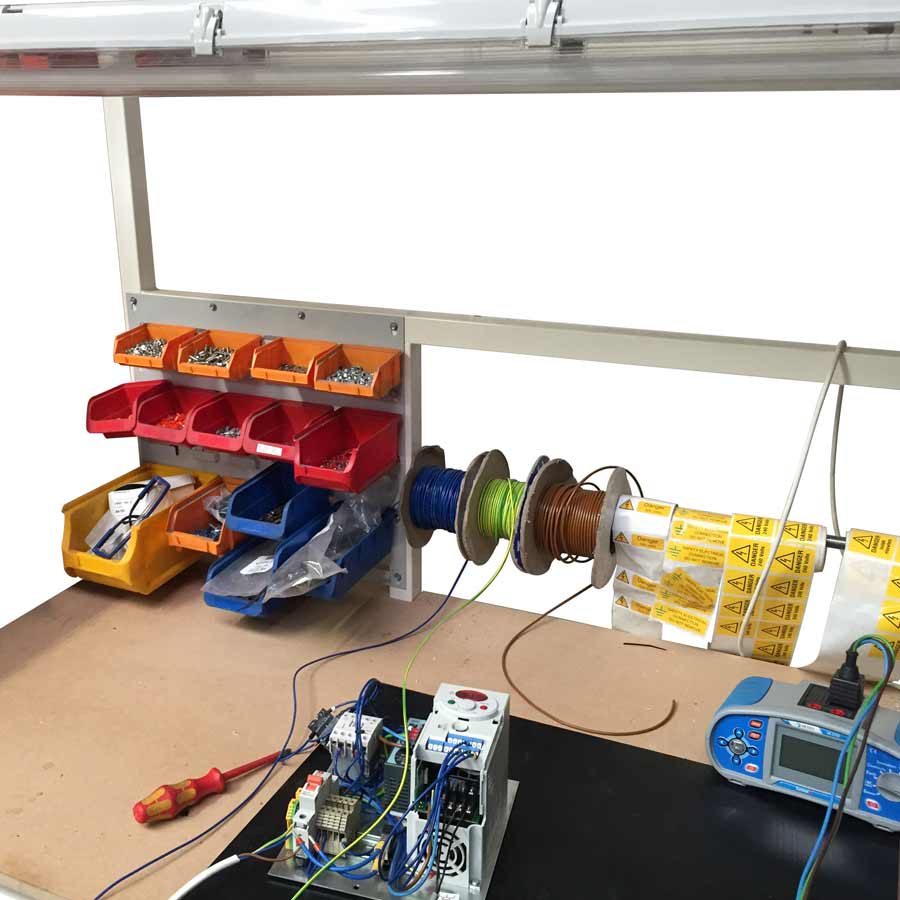 All electrical workbenches are manufactured by Spaceguard in the UK to suit customer requirements