Electrical Workbench Overview
Please contact our helpful sales team with your requirements to receive a free quotation.
Electrical Workbenches are made to the size you require
These are the sizes for our standard benches, which means these can often be manufactured on a shorter lead time.
Widths: 600mm / 750mm / 900mm
Lengths: 1200mm / 1500mm / 1800mm / 2000mm
Height: 850mm
For large and custom-built workbenches, we have an installation team available who can ensure your benches are fitted into your workspace correctly.

Get a FREE Electrical Workbench Quote today
We are a leading UK manufacturer of electrical workbenches
Email sales@spaceguard.co.uk with your enquiries
Electronics Processing Equipment
Made to your specification to suit your process
Mobile Phone Repair & Refurbishment Workstations
Spaceguard provides workbenches and conveyors for high-capacity electronics processing facilities in the UK.
The workbenches shown in this photo featured a durable anti-static PVC work surface which is cushioned to provide additional protection to products.
Drawers, cupboards, and shelves can also be added for storage, with under-shelf space often used for diagnostic equipment and tools.

Consumer Electronics Refurbishment & Recycling Equipment
Spaceguard equipment is designed to assist in processing of consumer electronics, whether that's for repair, refurbishment, component recovery or disposal.
We make specialist racks, workbenches, trolleys, stands and holders which are designed to suit the electronics you're working with.
Whether it's for stripping TV's, or disassembling games consoles, we create ergonomically friendly equipment to enhance your workflow and improve productivity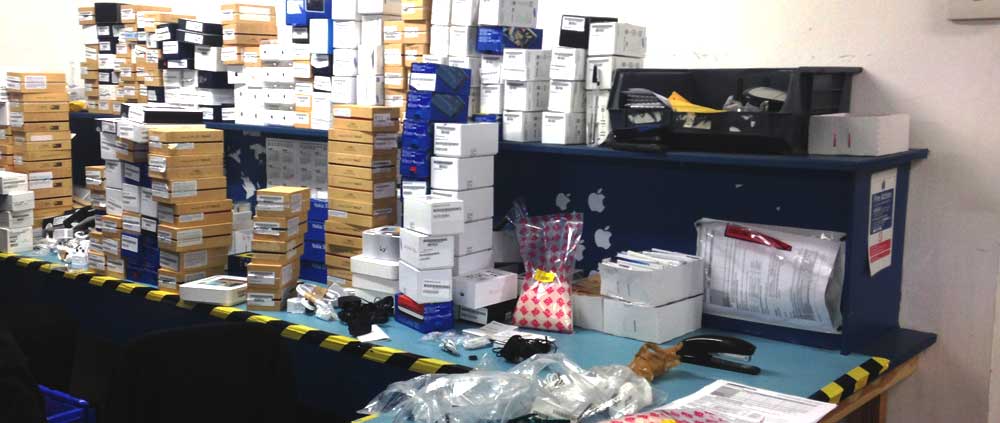 IT & PC Repair Workstations
IT equipment & PC repair workstations are made to suit your choice of frame design, worktop material, height or angle adjustable shelving, lighting, and sockets.
As with all our equipment, these are made to suit your requirements.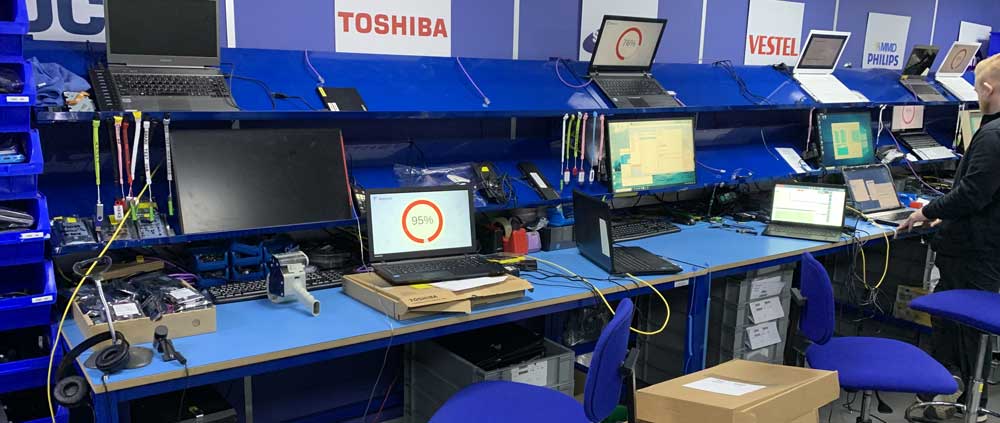 Clean Room Equipment
Electronics clean rooms are important to stop contaminants in the air from getting into the electronics.
We provide a range of workstations, barriers, partitions and other equipment suitable for use within clean rooms.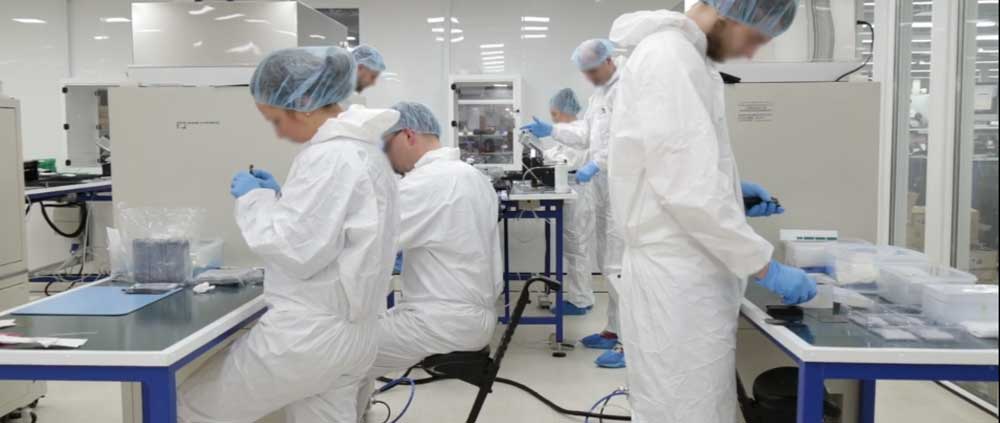 Electrical workbenches delivered to you fully assembled or installed by our site team
Cable Handling & Storage Accessories
We also manufacture a range of cable storage and handling accessories.
You can buy these directly from our shop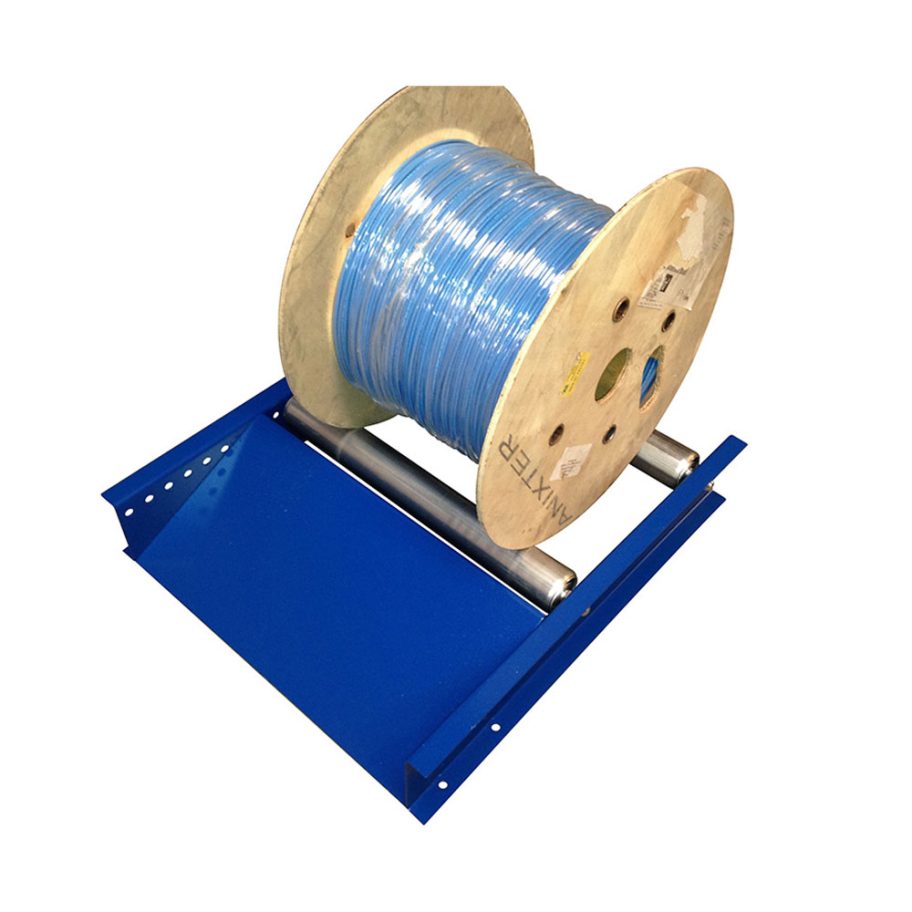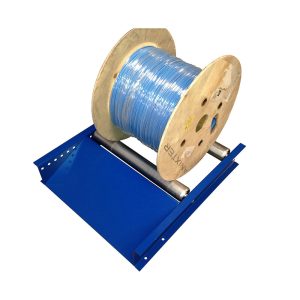 Cable Drum Rollers
Cable drum rollers make un-coiling cable quick & easy
Three size variations available
Up to 1000kg load on the adjustable rollers
£

136.00 –

£

323.00
Select options
Frequently Asked Questions
Are you looking for an Electrical Workbench?
Tell us about your requirements to receive a FREE quotation
Please complete the form below to send a message to our team.
For product and pricing enquiries please include a brief overview of your requirements.
Quick response guaranteed
8-5pm Mon to Thurs, and 9-3pm on Fridays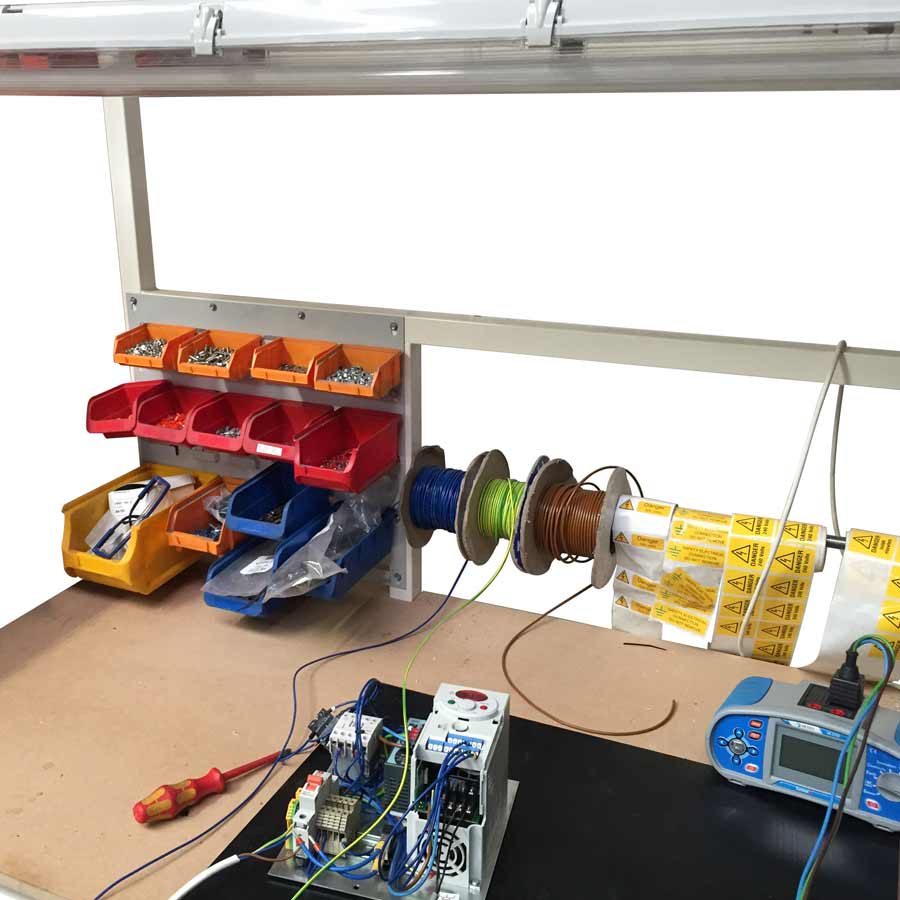 All electrical workbenches are manufactured by Spaceguard in the UK to suit customer requirements