Equipment designed & manufactured to suit your warehouse project
Spaceguard is a leading UK manufacturer and supplier of warehouse equipment. Our team has well over a decade of experience in planning, designing, and manufacturing robust innovative industrial workplace equipment.
Our customers look to us for fitting and furnishing their warehouse spaces, factories, fulfilment centres, and other packing environments. We supply a wide range of standard and bespoke warehouse equipment, including packing stations, conveyors, and fully welded industrial shelving.
If you have any questions please don't hesitate to call us, our experienced and friendly team will be happy to help.
Phone: 01482 363445
Email: sales@spaceguard.co.uk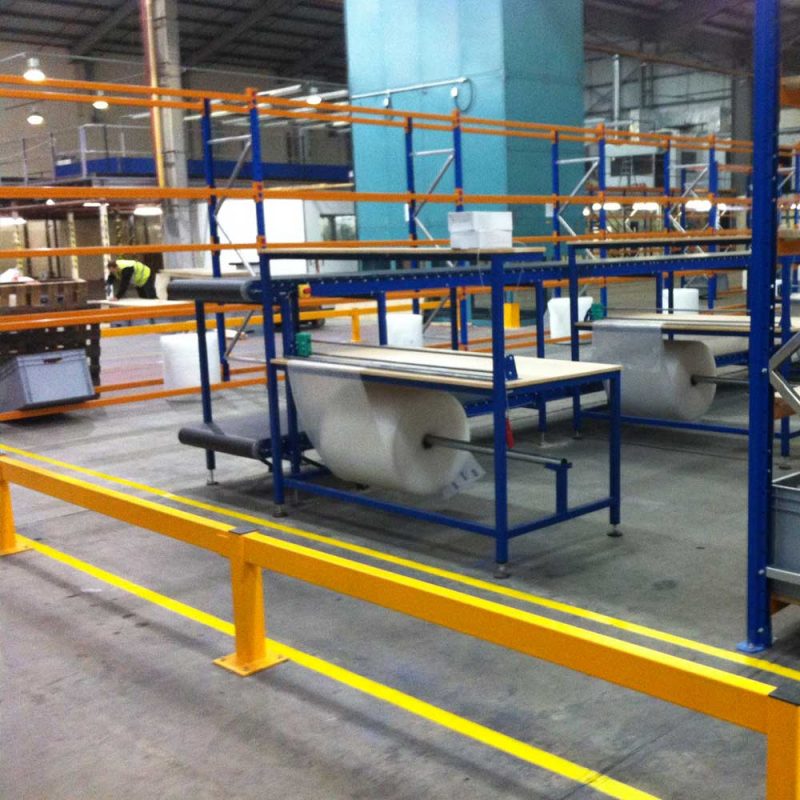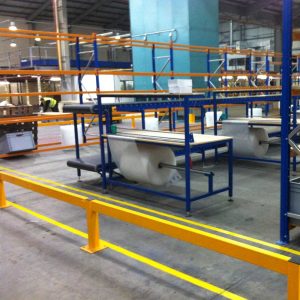 Warehouse Equipment 
All equipment manufactured to order in the UK
3D drawings and layouts provided
Competitive pricing
Equipment delivered fully assembled or installed by our team
We manufacture all products to order to suit your requirements
As simple or as complex as your packing process requires.
We manufacture simple fast ship benches, or complete packing workstations with all the needed built in equipment.
Our benches are made to order allowing you to design a bench to suit your packing operation. Many of our benches have included shelves with dividers, roll holders, cutters, printer shelves, overhead lighting, integrated weighing scales, cupboards, drawers, peg boards & louvre panels, electrical sockets, and even more.
Our team is available to offer fast quotations, and to help guide you throughout the design process.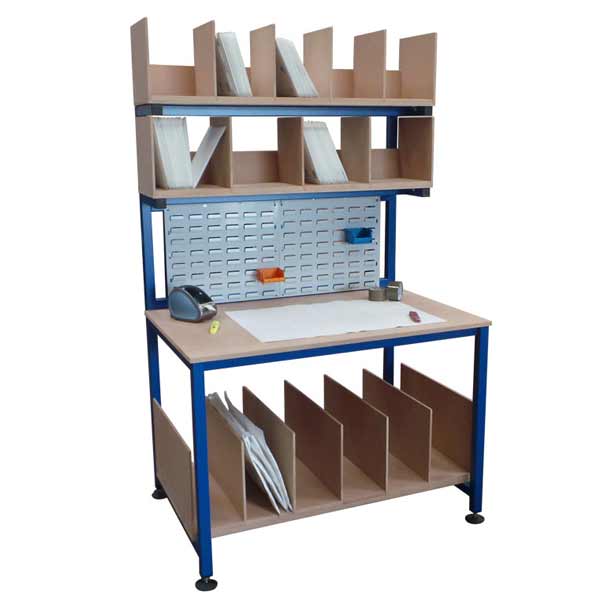 Made to fit your space and installed by our on-site team where required.
We manufacture strong workbenches, workstations, and raised team leader workstations for many warehouse spaces across the UK. Where required we are able to work with you to perfect the design for the individual application. Whether your requirement is for one-off bespoke or 100-off standard. Spaceguard manufactures durable robust workbenches, which are competitively priced.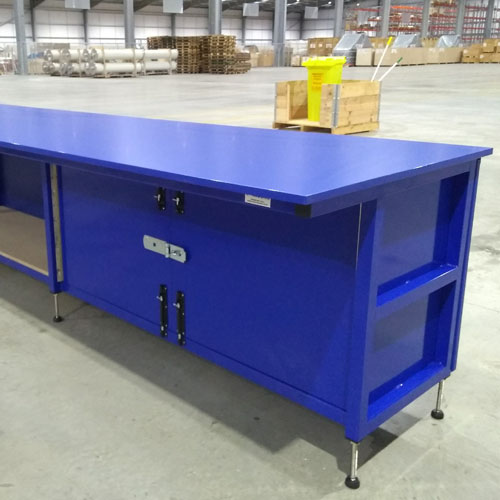 Belt, gravity, driven roller, modular & more.
We are a conveyor manufacturer with over 30 years of expertise in designing and manufacturing reliable conveyor systems for all environments. Our team has extensive experience in process optimisation and layout design, and we always work closely with our clients to ensure they get exactly what they need at a competitive price in the shortest lead time possible.
Please see our conveyor categories page to find out more.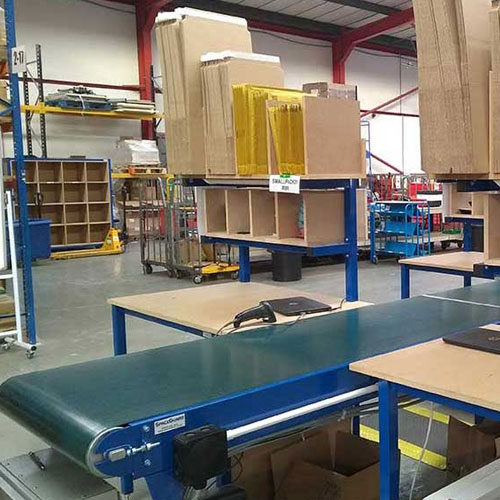 Designed to fit your space and installed by our on site team where required.
Team leader workstations provide a raised platform to oversee warehouse operations and offer protection from fork lift trucks. The area can also often used for the centralisation of expensive IT or operational equipment charging.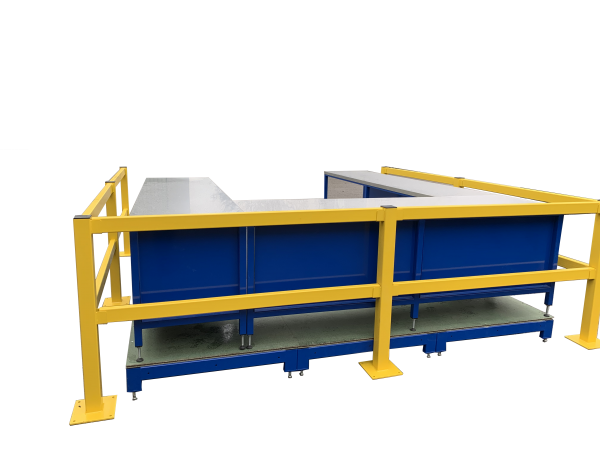 Trolleys designed and built to suit your specific requirements. Whether used for packing, storage or transport. Spaceguard-manufactured trolleys are robustly built from formed and welded steel section. Finished with epoxy powder-coated paint and also fitted with durable caster wheel to suit the application.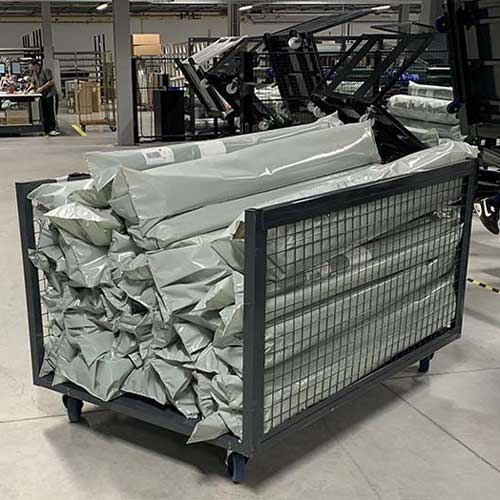 Spaceguard's industrial shelving doesn't come flat-packed.
Our fully welded shelving and storage systems mean that your products are kept safe from collapsing shelves.

To signal there's a problem, this is the solution. 
We manufacture several types of andon signal kits with functions to your choosing. We supply both bench mounted and post mounted, and also free-standing varieties. Please see our andon lights page for more details.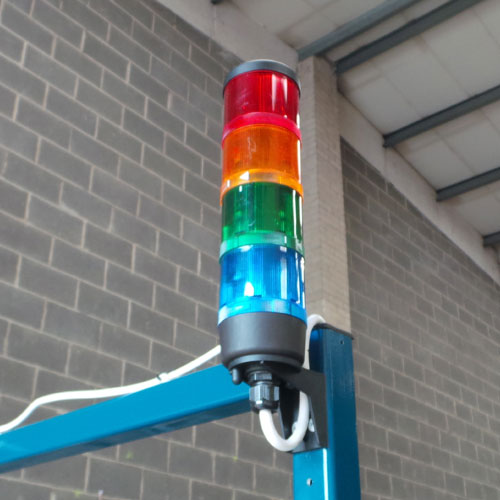 The designation of defined walkways through any production or warehouse area is an important part of personnel safety. Manufactured from heavy duty welded steel section. Spaceguard barriers provide an aesthetically pleasing robust solution for your walkways. Manufactured to your specific requirements. Along with fitting service also available where required.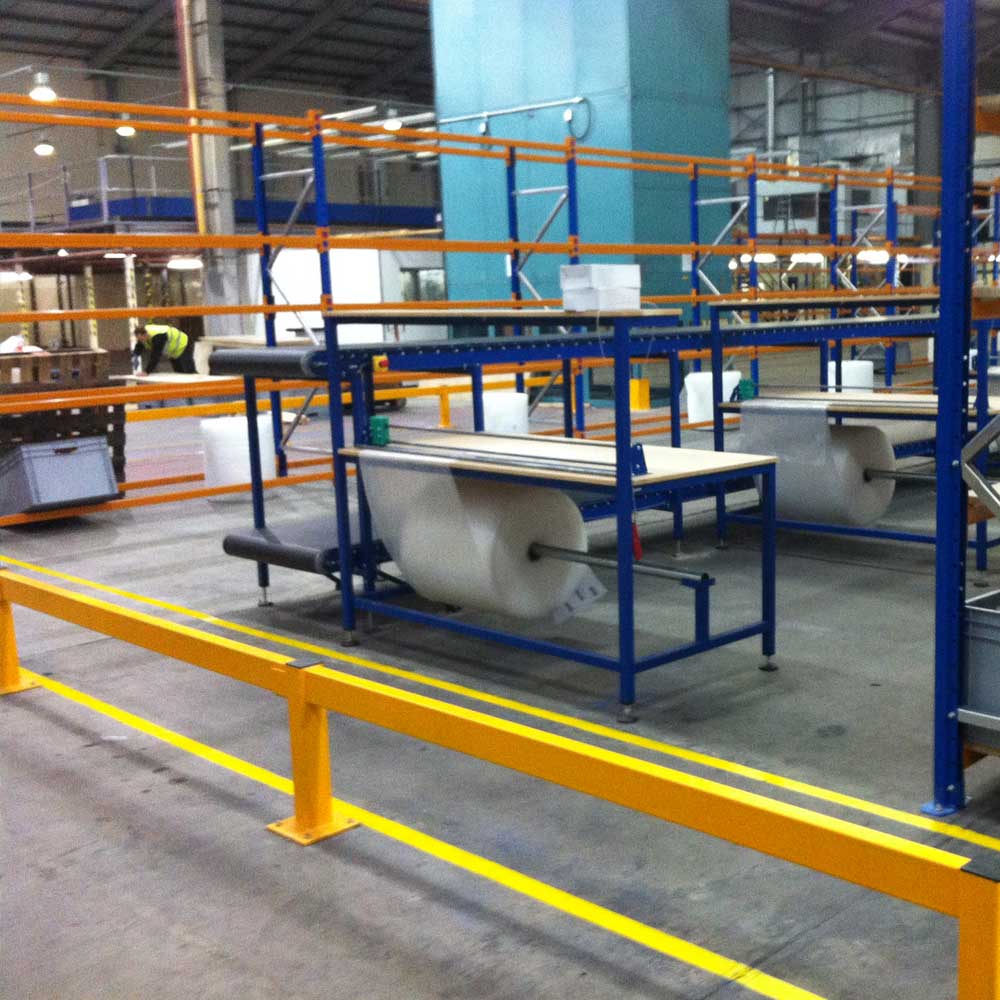 Get a FREE Quote today
We are a leading UK manufacturer of bespoke warehouse equipment
Email sales@spaceguard.co.uk with your enquiries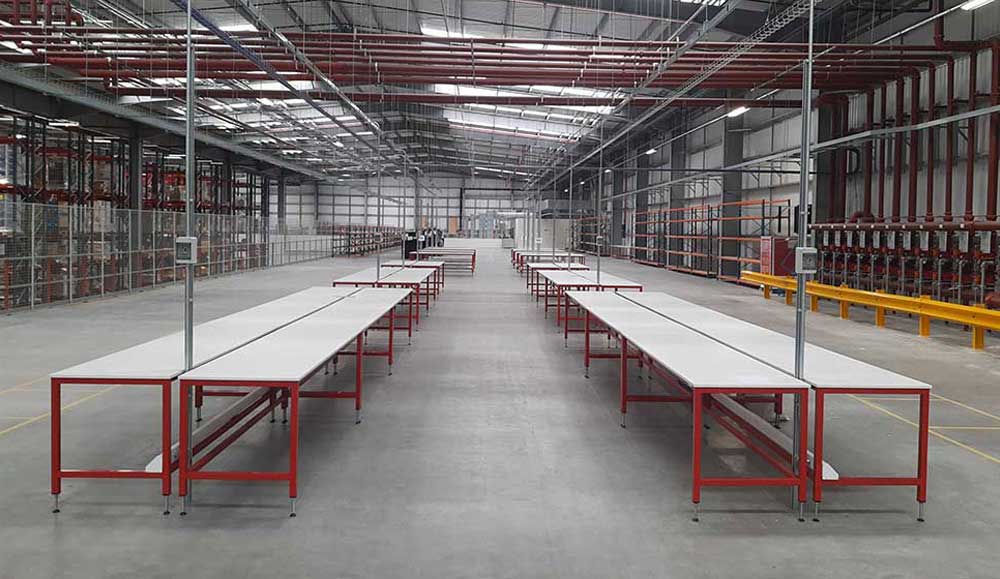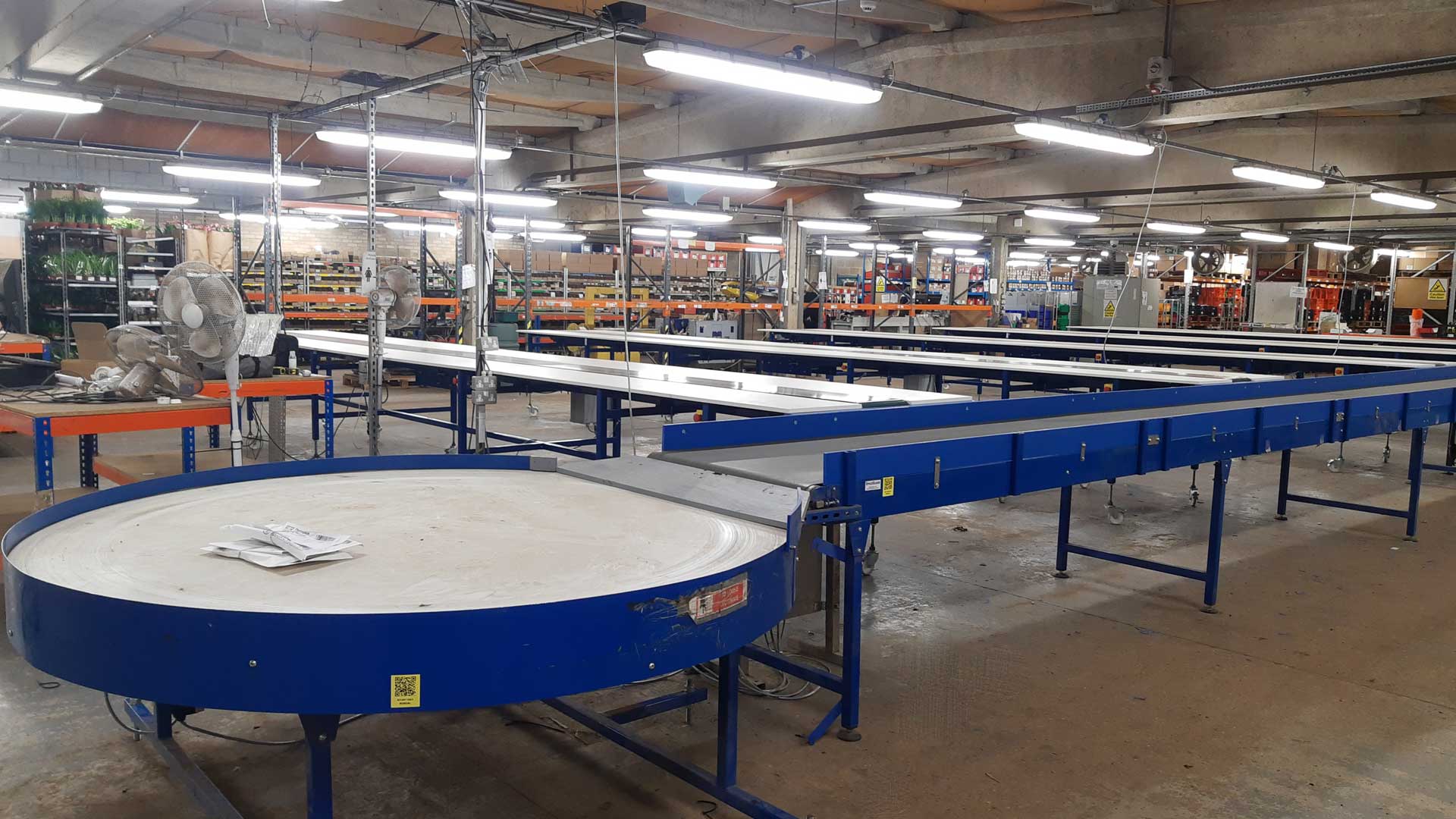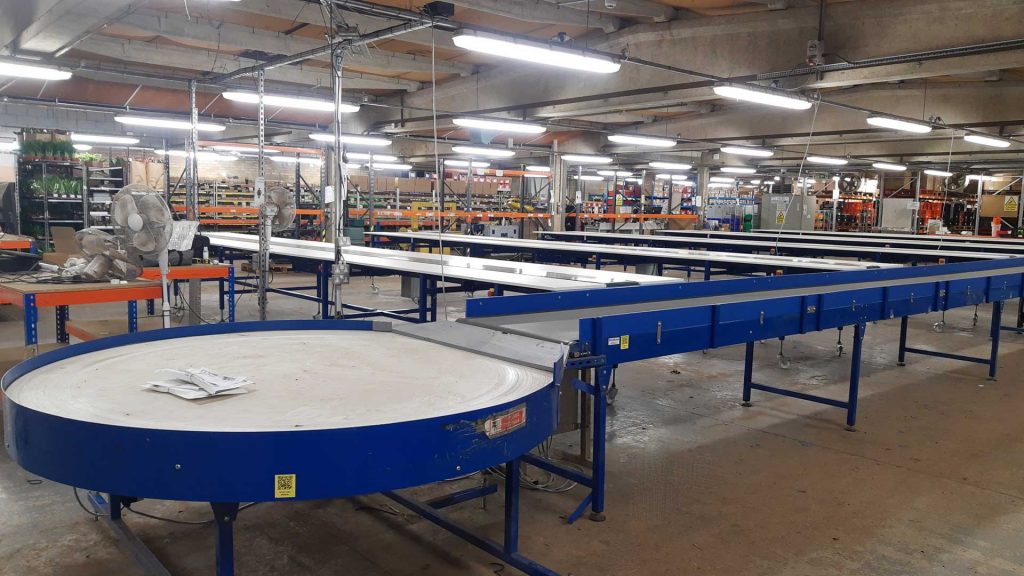 Frequently Asked Questions
Receive a FREE quotation
Please complete the form below to send a message to our team.
For product and pricing enquiries please include a brief overview of your requirements.
Quick response guaranteed
8-5pm Mon to Thurs, and 9-3pm on Fridays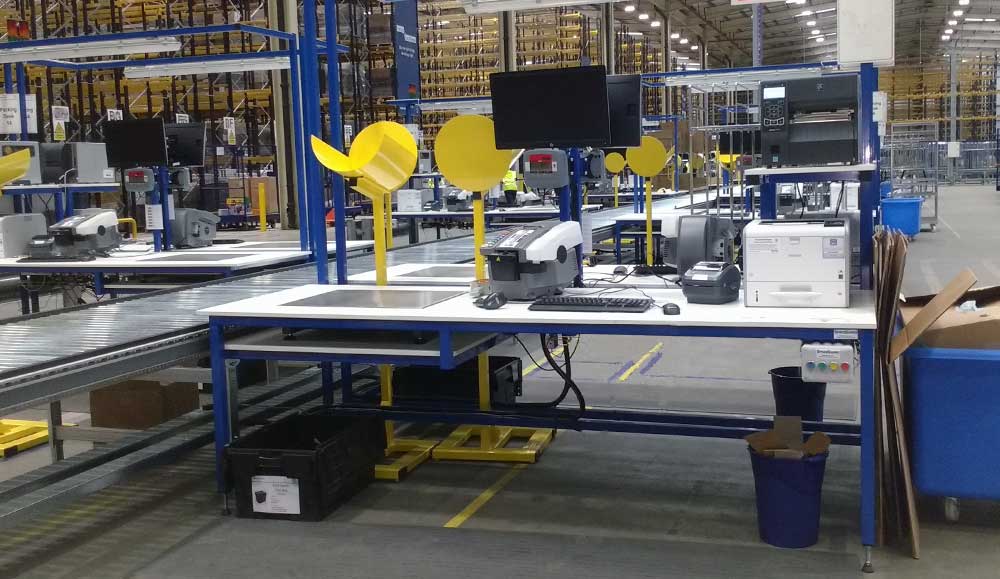 Spaceguard works with many distribution and fulfilment centres to provide reliable warehouse equipment made to suit their requirements.