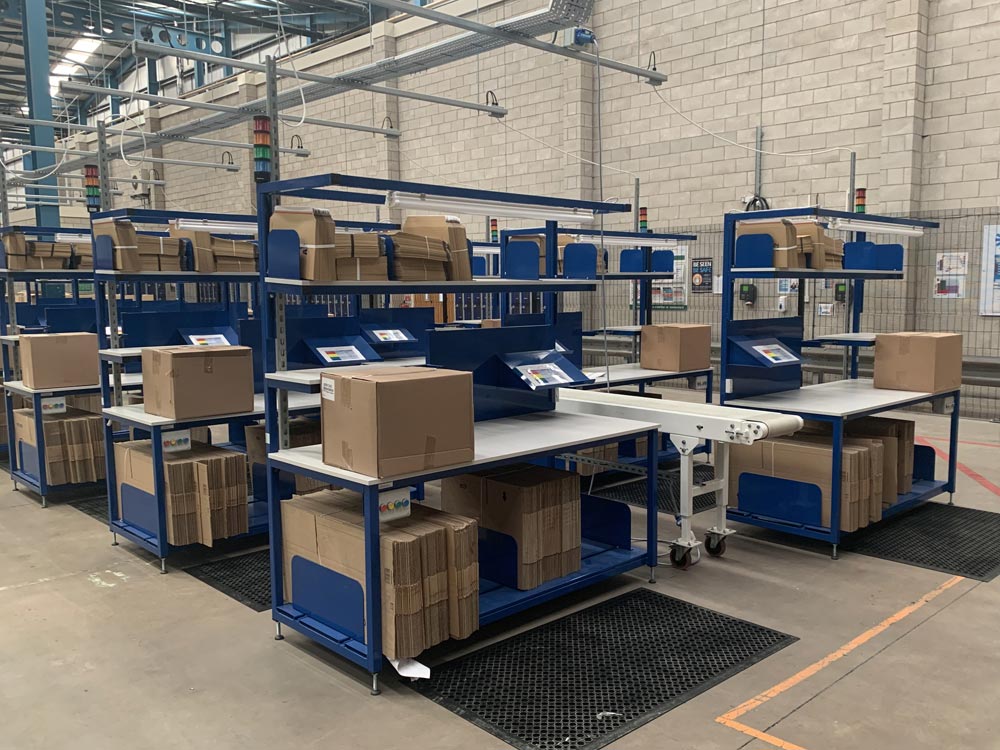 Spaceguard manufacture large volumes of pack benches for distribution and fulfilment centres
These packing stations were manufactured for a number of UK sites
Each bench features a printer shelf, an upper shelf with steel dividers, an angled shelf, lighting rail, andon signal light, and a lower shelf with steel dividers.
The pack bench frame is constructed from welded and powder coated mild steel, whilst the worktops and shelves are light grey melamine faced MDF.
If you have any enquiries about this project or any of our products, please contact our helpful sales team.
Phone: 01482 363445
Email: sales@spaceguard.co.uk
Receive a FREE quotation
Please complete the form below to send a message to our team.
For product and pricing enquiries please include a brief overview of your requirements.