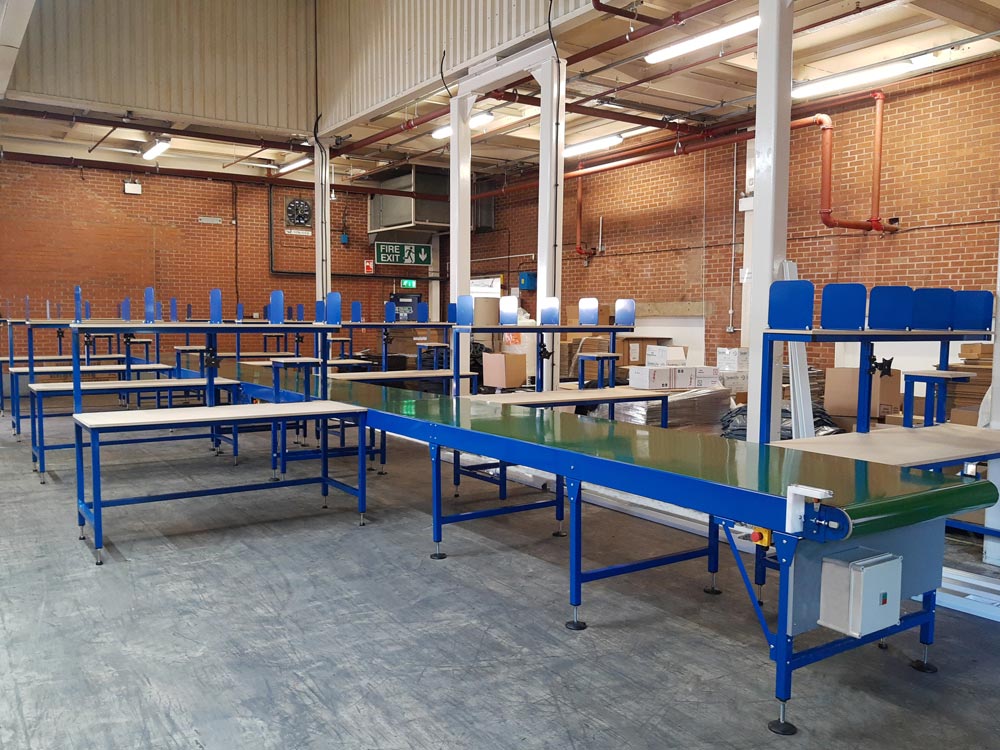 Spaceguard manufacture packing benches and conveyors to speed up your packing process
This project was completed in 2020 and installed by our on-site team
The thirteen-metre long belt conveyor makes transporting packaged items quick and efficient, and with a width of one metre, it can handle a wide range of package sizes.
Each packing bench featured a monitor bracket, a printer shelf, and an upper shelf with dividers for holding packing materials.
If you have any enquiries about this project, or any of our products, please contact our helpful sales team.
Phone: 01482 363445
Email: sales@spaceguard.co.uk
Receive a FREE quotation
Please complete the form below to send a message to our team.
For product and pricing enquiries please include a brief overview of your requirements.