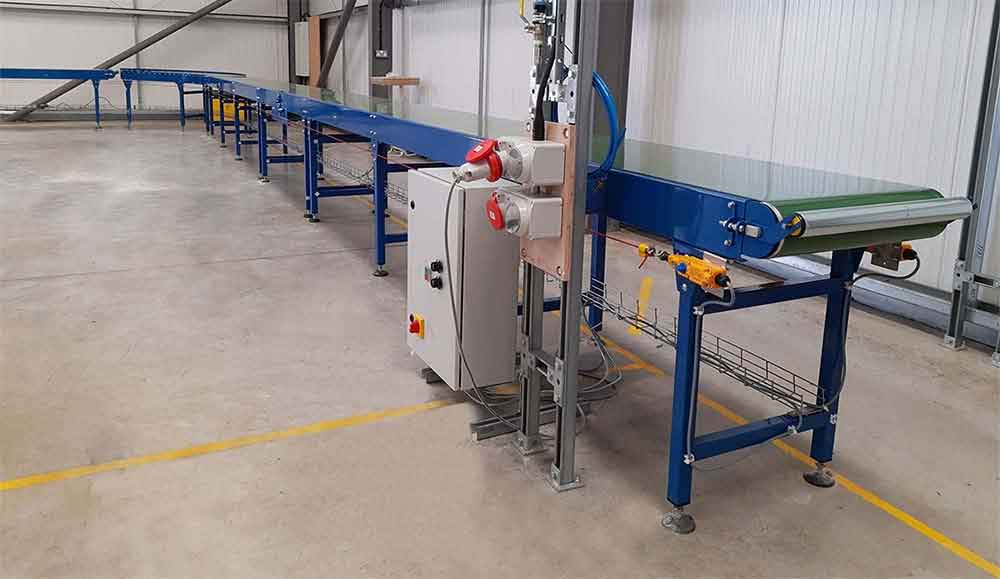 Belt Conveyor UK Manufacturer
Spaceguard manufacture belt conveyor systems to order and can provide stainless steel belt conveyors and modular belt conveyors for food processing. Our conveyor belt system range includes mild steel, stainless steel, and also painted or powder coated varieties available for warehouse, eCommerce and packing environments. These conveyors belts are suitable for totes, boxes, packets, cartons and irregular shaped objects.
In addition we also manufacture miniature & small conveyors, heavy duty belt conveyors, and incline conveyors. All products are generally suitable for factory, warehouse, and other industrial environments.
We can offer you a fast quote on any belt conveyor at an affordable price.
Spaceguard is also often able to offer quick deliveries on standard belt conveyors. These are normally delivered fully assembled and wired, with an onsite installation service if required.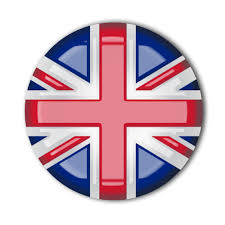 Standard Belt Conveyors
Spaceguard for are an ideal partner for the manufacture of belt conveyors to suit your specific requirements. Used for the transport of both uniform and non uniform products. They provide a cost effective solution for A to B transport. Available with a durable powder coated steel frame or a hygienic stainless steel design, where required. With a wide choice of PVC, PU, silicone or PTFE belting. Dependent on your application and operational requirements.
Transport conveyors provide a cost effective, and also reliable solution to product transport. Ideal for use as a stand alone unit or in addition to, or incorporated within other machinery. 
Spaceguard belt conveyors are delivered fully assembled and wired. With longer conveyors Spaceguard are also able to offer on site installation.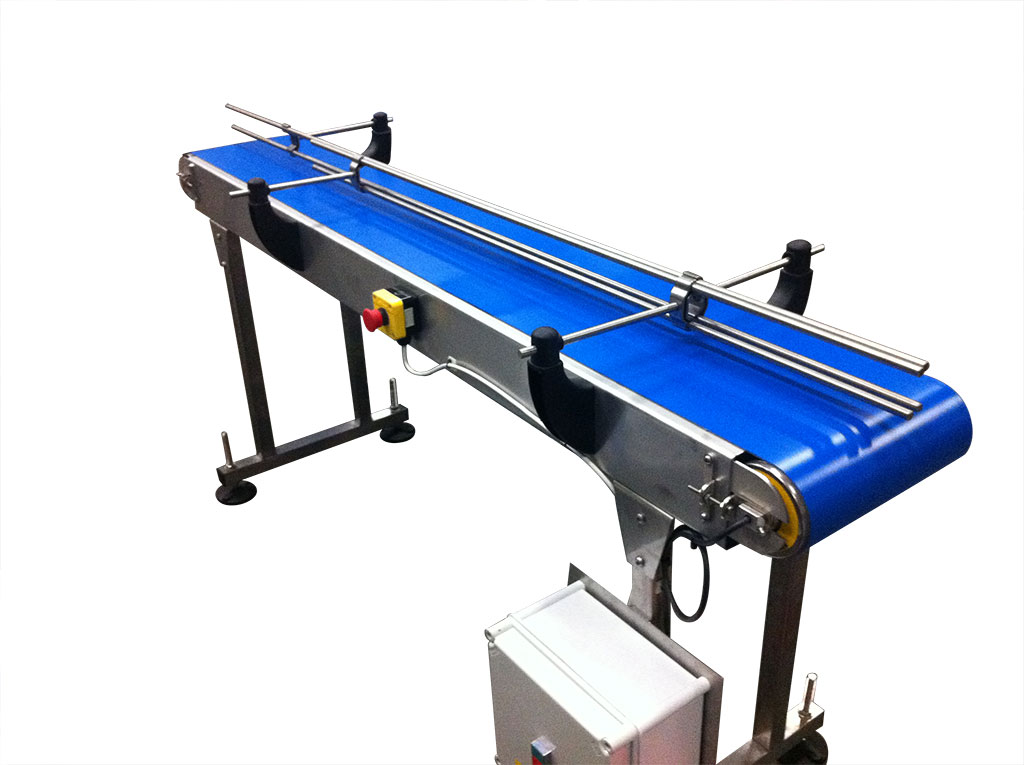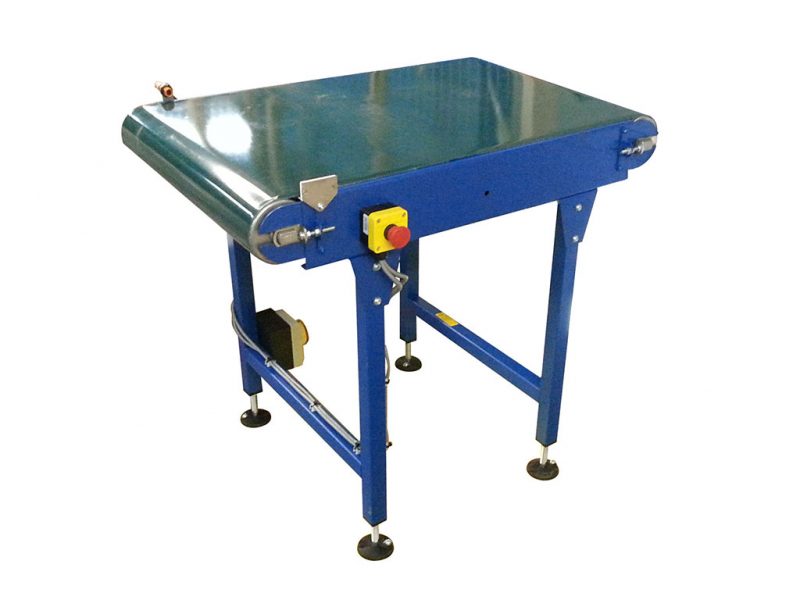 Medium duty Conveyor Belt
As UK manufacturers Spaceguard is able to supply a range of reliable medium duty conveyors on a quick delivery. Normally within 7 working days. As part of our 630 range the drum motor driven conveyor is supplied fully wired and assembled. The proven designed conveyor is delivered to your site ready for work, complete with CE documentation.
For more information please contact our sales team.
Heavy Duty Belt Conveyor
Spaceguard's robust heavy duty belt conveyors, built to withstand arduous applications. Proven within steel processing, aggregates and also recycling industries. Achieving high levels of, through put and reliability.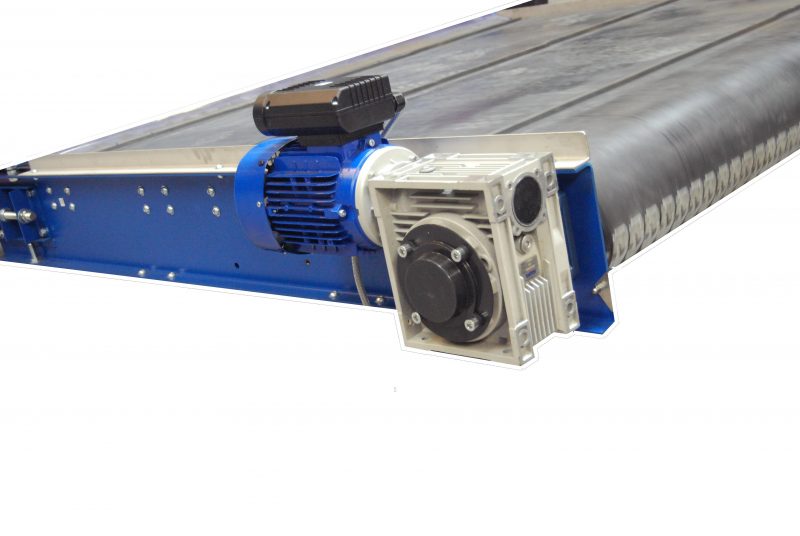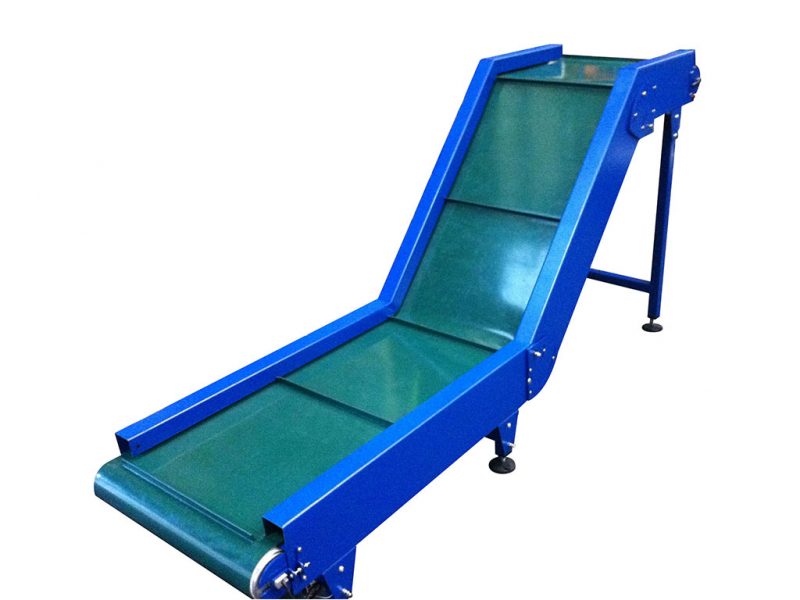 Swan Neck Conveyor Systems
For use in tight space applications, to take products from low level upwards. Swan neck belt conveyors also provide an ideal solution around plastic moulding machines or press discharges. A popular handling system for transporting materials to higher levels for additional processing or packaging.
Extra Wide Belt Conveyor
Spaceguard are an ideal partner for extra wide bespoke conveyor and material handling products. Custom manufactured to your specifications, using proven base designs. To provide, reliable transport conveyors for wide products.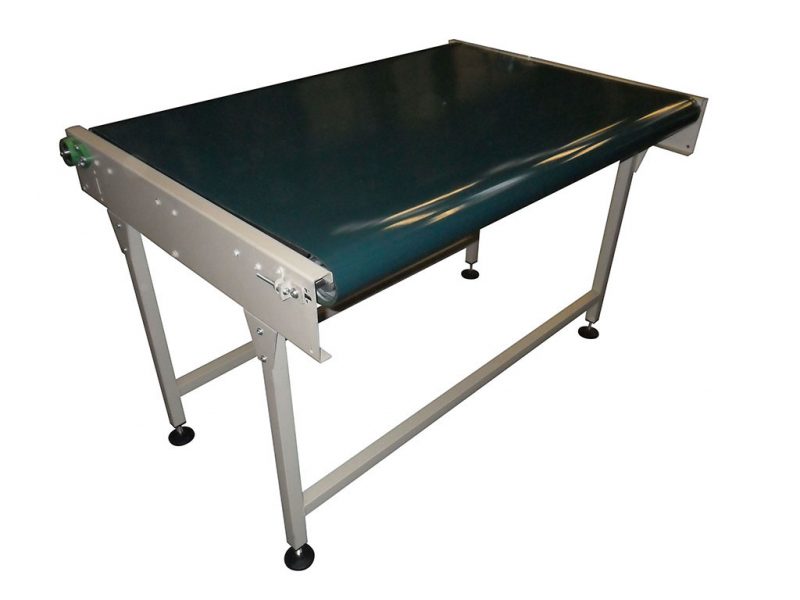 Incline Conveyor Belt Systems
Spaceguard manufactures bespoke incline conveyors, to suit particularly specific work requirements. Whether feeding into a machine for example, or up and down from a mezzanine floor. Spaceguard is in this case an ideal partner. Manufacturing robust and also reliable equipment.
Conveyor Control Panels
Spaceguard can provide conveyor control panels that are complex, or simply start/stop and variable speed panels.  Spaceguard conveyors are usually delivered fully wired, assembled, and ready for work.  Conveyors are also supplied with operation, maintenance & compliance manuals.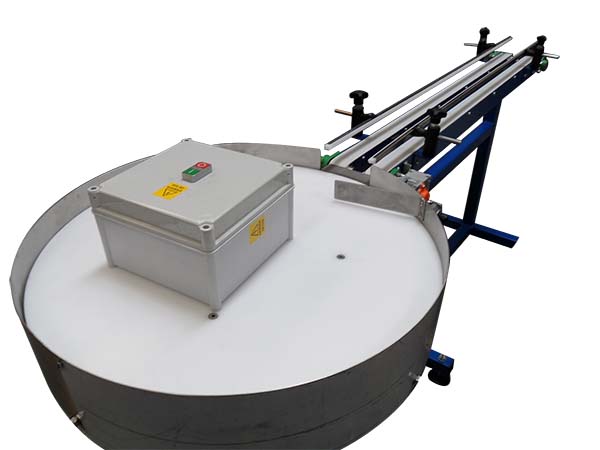 Special application: Base labeling conveyor
The conveyor's split bed design allows the positioning of the labelling head. Consequently this enables labelling or coding of the base of the product. Both belts run off a single drive shaft to maintain the speed of the belt. For example this product in the photo allows the product to be printed and run off onto a rotary packing table.
Please contact us for advice or quotations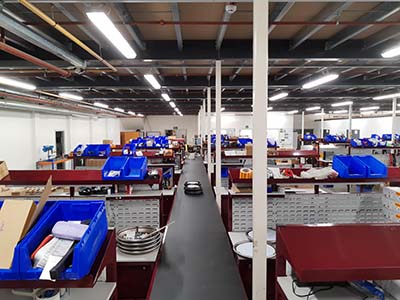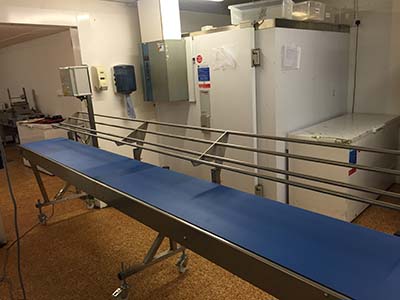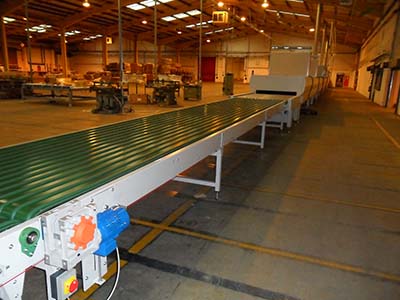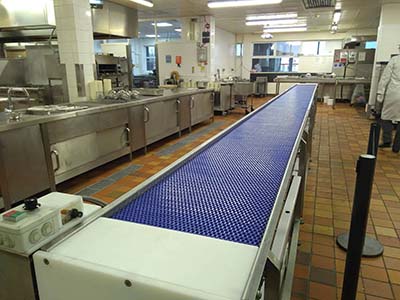 All conveyors are made to order in the UK
We also supply conveyors for specialist uses including inclines, modular belts, and stainless steel conveyors for food and pharmaceutical industries. Heavy duty conveyor systems are also available for heavy loads. With in house design and build to your specific requirements you can be sure our team can provide quality products to suit your needs.
Spaceguard belt conveyors are built to high standards, therefore they will prove to be a reliable addition to your process line, not to mention streamlining your production. Our belt conveyors are suitable for even the most arduous of environments.
Spaceguard manufacture a wide range of both standard and custom made conveyors to suit all environments.
We use quality components.  As a result our customers can be sure of a low maintenance and reliable conveyor delivered at a competitive price.
Please contact our sales team to discuss your requirements
Phone: 01482 363445
Email: sales@spaceguard.co.uk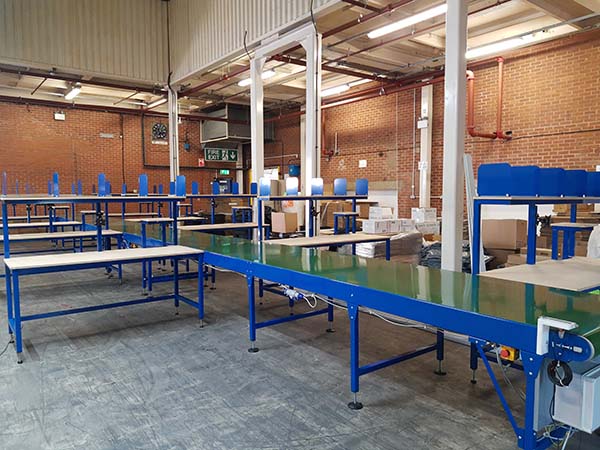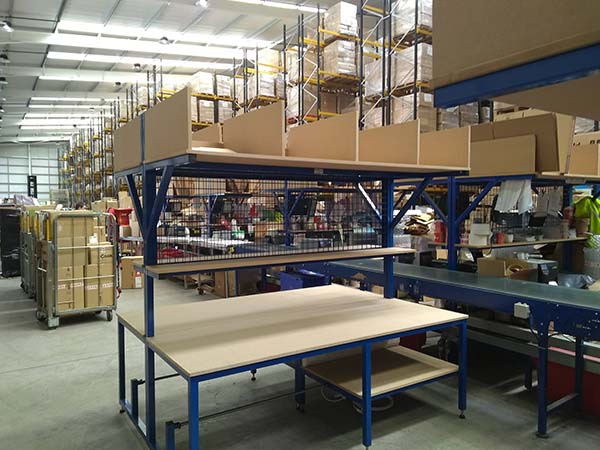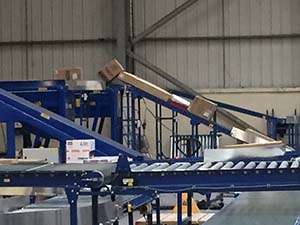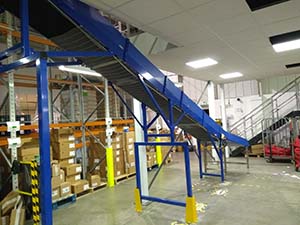 Need help choosing a conveyor belt?
We provide designs from light duty food conveyors, to those suited for e-commerce applications, or even for heavy duty industrial and bulk use. Conveyors can cover longer distances with minimum effort. Conveyors will perform a large role in the reduction of manual handling, repetitive handling. They also reduce product damage.
Please contact our helpful staff who will offer advice tailored to suit your needs.
Phone: 01482 363445
Email sales@spaceguard.co.uk
What makes Spaceguard an ideal partner to manufacture your conveyors?
Proven reliable conveyor equipment.
UK belt conveyor Manufacturer.
Competitive pricing and short lead times.
Use of only proven quality components.
Choice of drum motors or geared motor drive.
Standard and bespoke conveyor manufacturer.
Excellent customer service.
Wherever possible delivered fully assembled and wired.
On site installation available.
Products also manufactured in the UK by Spaceguard
Spaceguard is a UK based industrial manufacturer. Products also include Industrial workbenches, as well as Storage shelving, Conveyors, Trolleys, Security cages and barriers.
For more information please contact sales on 01482 363445