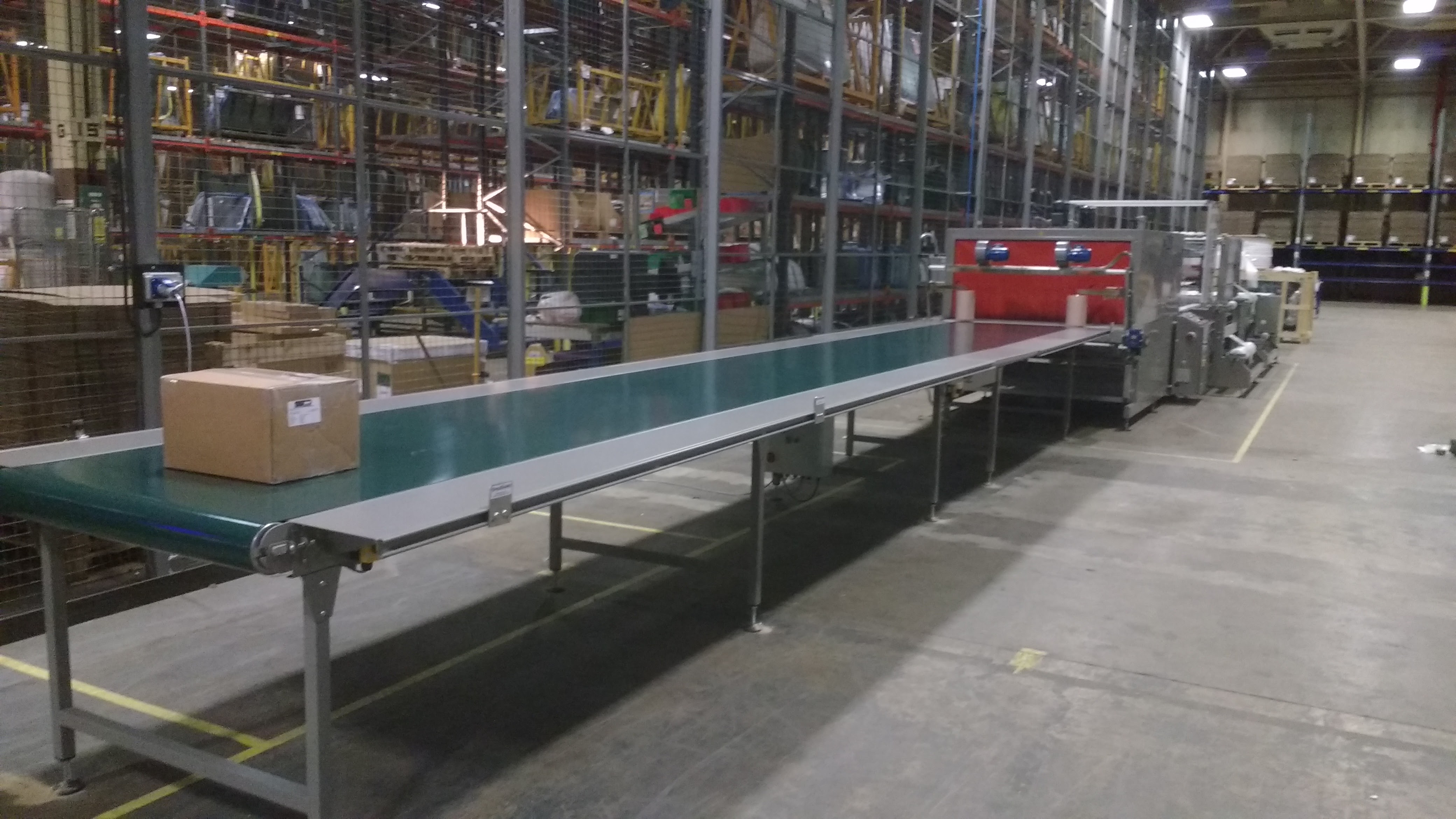 Spaceguard Belt Conveyors
Spaceguard manufacture in the UK, both standard bespoke belt conveyor systems. Suiting wide ranges of conveyor applications. From stand alone transport belt conveyors, in addition to in built lean conveyor workstations. Designed specifically to suit your requirements. Delivering productivity savings whilst also reducing manual handling.
With a long history for producing conveyor and workstation solutions, to wide varieties of companies. Working closely with customers from initial enquiry regularly through to completion and aftercare. You can rest assured Spaceguard will manufacture your conveyor to the highest standard. In addition to safe and reliable, they're also robustly constructed. Above all delivered at a competitive price.
Please contact our sales team to discuss your requirements: phone: 01482 363445 or email: sales@spaceguard.co.uk
Transport Belt Conveyors
Phone: 01482 363445
Standard conveyor belts are ideal for the transport of both uniform and non uniform products. They provide a cost effective method of A to B transport. As standard with a hygienic stainless steel design or durable powder coated steel frame where required. With a wide choice of PVC, PU, silicone or PTFE belting, the material generally is dependent on your application. Transport conveyors provide a cost effective, and also reliable solution to product transport. Ideal for use as a stand alone unit or in addition to, or incorporated within other machinery.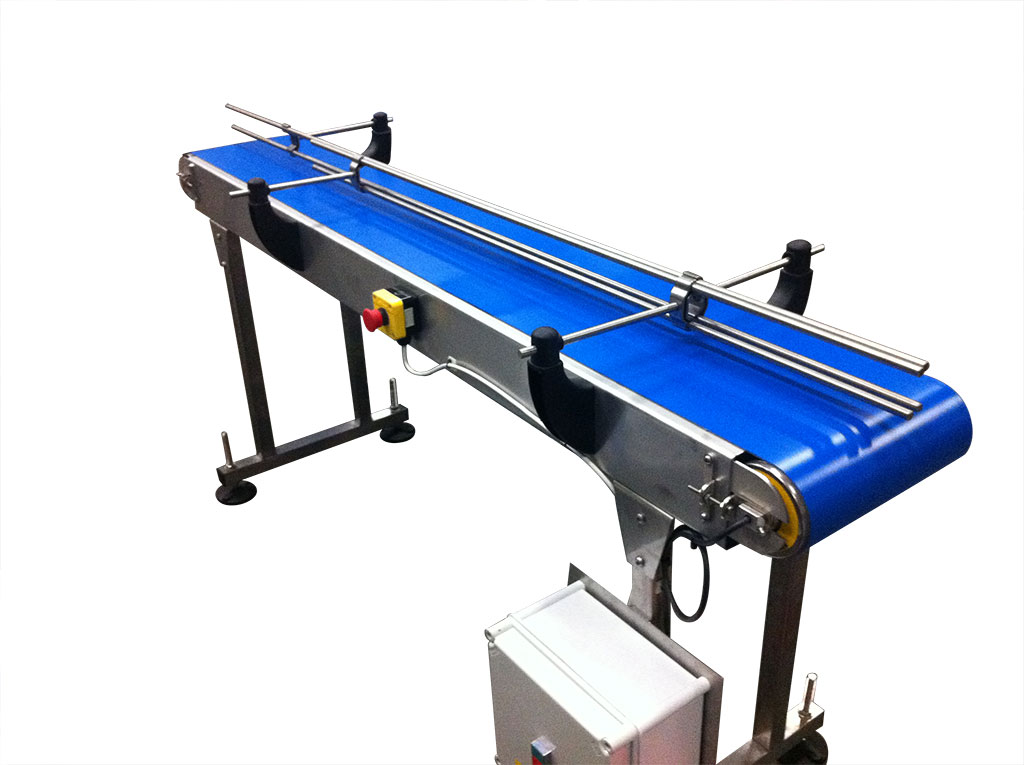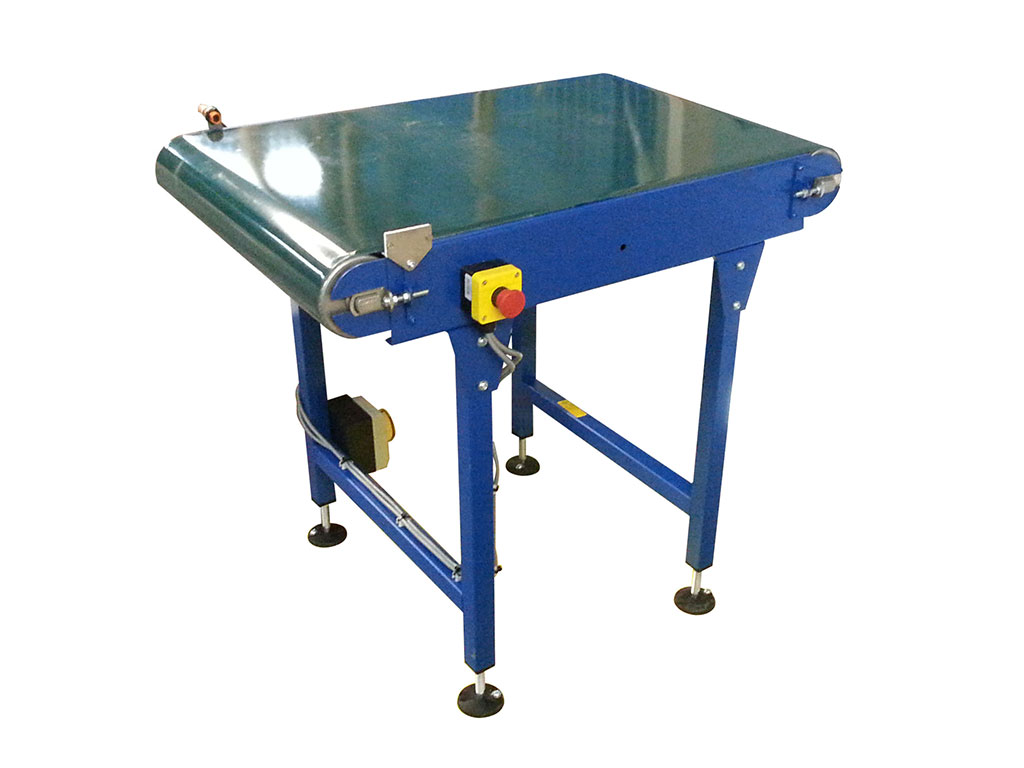 Quick delivery – medium duty belt conveyor
As UK manufacturers Spaceguard is able to supply a range of reliable medium duty belt conveyors on a quick delivery. Normally within 7 working days. As part of our 630 range the drum motor driven conveyor is supplied fully wired and assembled. The proven designed conveyor is delivered to your site ready for work, complete with CE documentation.
For more information please contact our sales team: Phone: 01482 363445 or your enquiry to sales@spaceguard.co.uk.
Heavy duty conveyor belt
Spaceguard's robust heavy duty conveyors, built to withstand arduous applications. Proven within steel processing, aggregates and also recycling industries. Achieving high levels of, through put and reliability.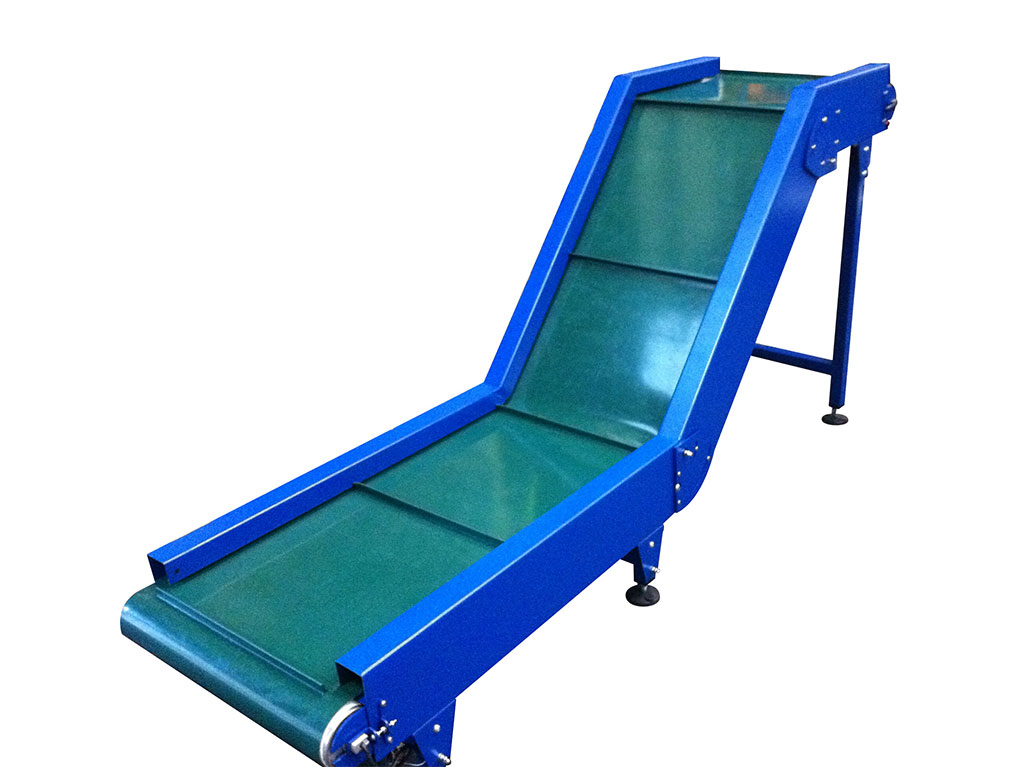 Swan Neck Conveyor Systems
Phone: 01482 363445
For use in tight space applications, to take products from low level upwards. Swan neck belts provide an ideal solution around plastic moulding machines or press discharges. To higher levels for additional processing or packaging.
Extra wide Conveyor Belts
Phone: 01482 363445
Spaceguard are an ideal partner for extra wide bespoke conveyor products. Custom manufactured to your specifications, using proven base designs. To provide, reliable transport conveyors for wide products.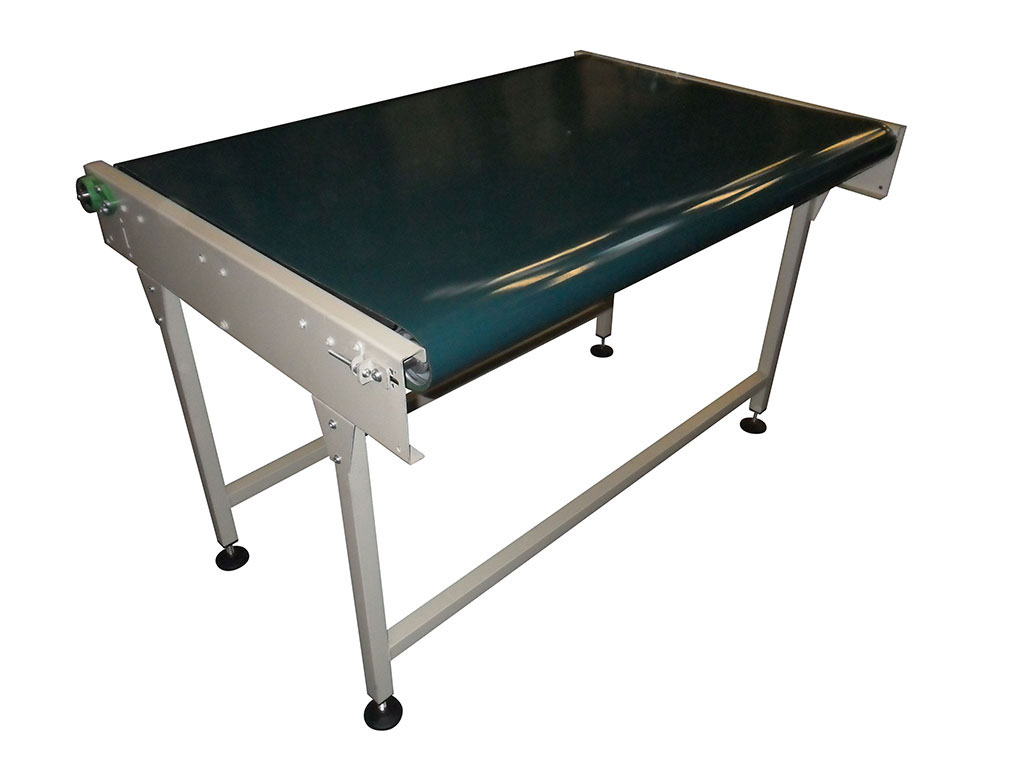 Incline conveyor Systems
We're a UK manufacturer and installer. Spaceguard manufactures bespoke incline conveyor belts, to suit particularly specific work requirements. Whether feeding into a machine for example, or up and down from a mezzanine floor. Spaceguard is in this case an ideal partner. Manufacturing robust and also reliable conveyor belt equipment.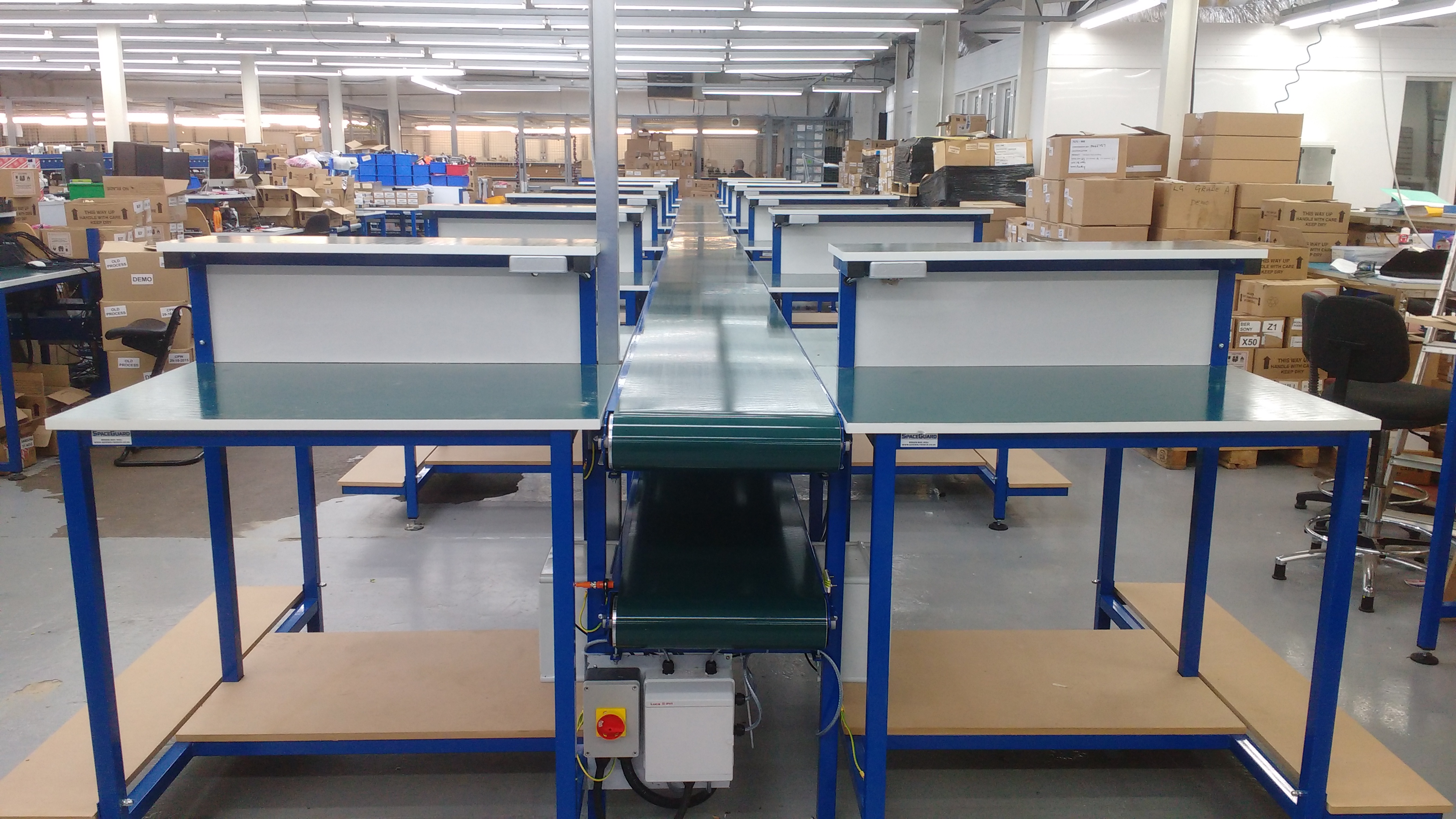 The conveyor belt transports products directly on the belt. This allows for both uniform and also irregular shaped products to be conveyed. Due to their versatility, low maintenance requirement and competitive cost. They are the most commonly used powered transport conveyor type.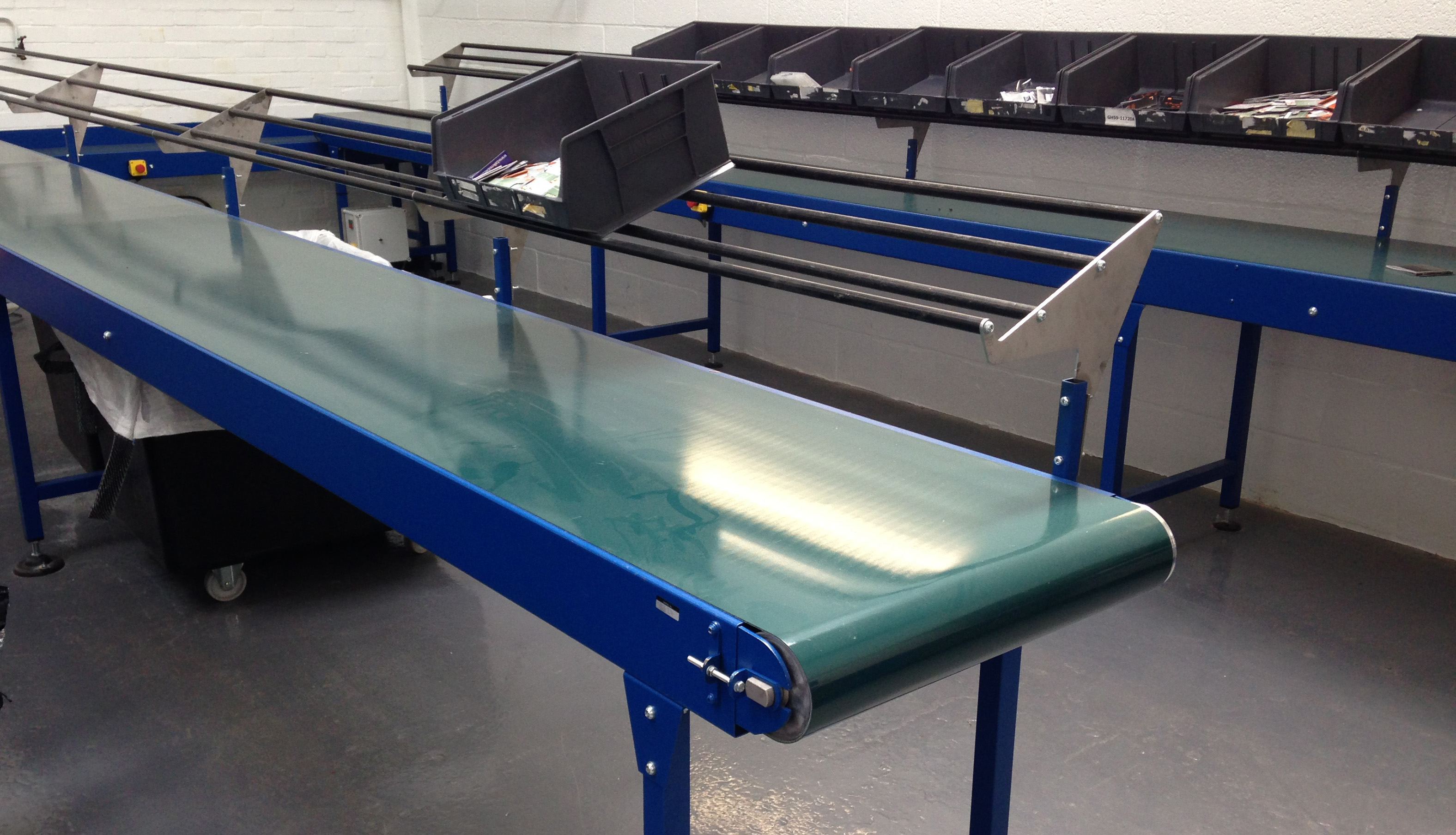 What makes Spaceguard an ideal partner to manufacture your conveyors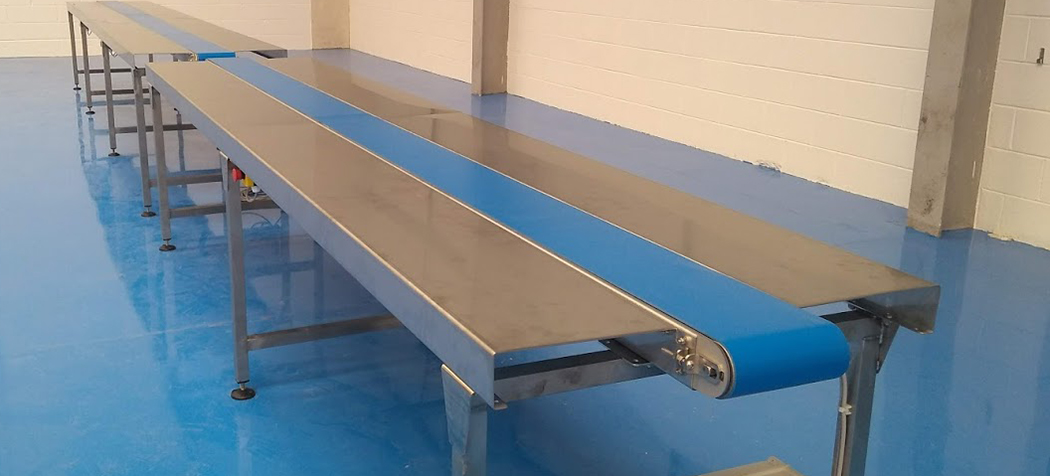 Spaceguard manufactured products also include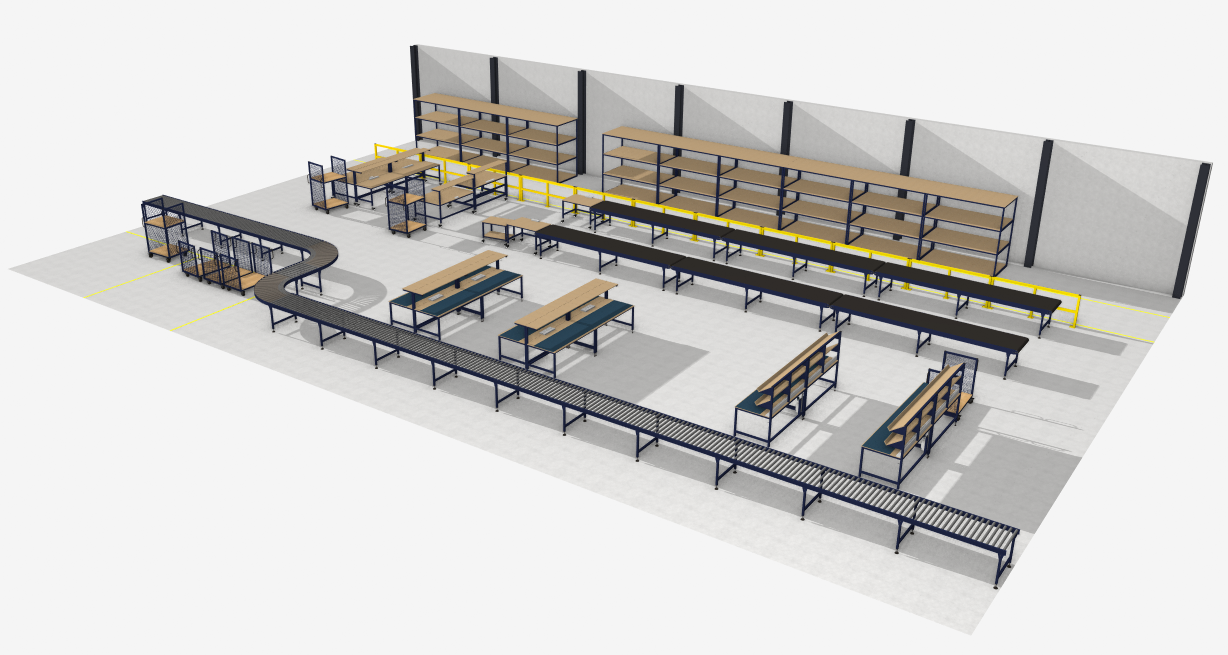 Conveyor belt explained
The Belt conveyor usually consists of two end pulleys. With a continuous belt travelling around the pulleys. One of the pulleys is usually powered either by a geared motor, or motorized drum (Motor mounted within the drum). The belt conveyor's widely used within most industries. From industrial to food, and through to mining and also construction. Conveyor belts become a useful addition to, or can also be integrated into assembly lines.
Conveyor history
Basic belt conveyors have been regularly used since early 19th century and consequently throughout the industrial revolution. Incidentally the most famous first integration is the assembly line for the model T Ford.