Robust welded workbenches. Delivered fully assembled ready for work.
Delivered to your site fully assembled. "Ready for work". Workbenches from Spaceguard are ideal for. Product assembly, electrical work and testing. Along with warehouse workstations and laboratory applications. Manufactured with a welded section frame. These robust benches provide a sturdy industrial work space. With a wide choice of durable worktops and accessories to suit all applications.
With a uniform load rating of up to 500 Kg. Fitted with high load leveling feet as standard.
Spaceguard have been a manufacturing, robust durable industrial workbenches. For use within most industries in the UK and Europe. For over a decade.
Throughout we have supplied, workbench products. To most sectors including. Industrial manufacturing, automotive, electronics, engineering, packing, eCommerce fulfillment and education.
Manufactured to the highest industry standard. Industrial workbenches manufactured by Spaceguard, are built in our UK based factory. Spaceguard workbenches are delivered to site fully assembled ready for work. Or for more bespoke applications, we offer an on site installation service.
Spaceguard industrial workbenches. are of robust design, and proven within all industries. Manufactured from welded steel section. With a durable powder coated paint finish. With heavy duty adjustable feet. Along with a wide choice of worktops, (Dependent on your application), and a large range of bench workbench options.
Standard industrial workbenches are available to order online.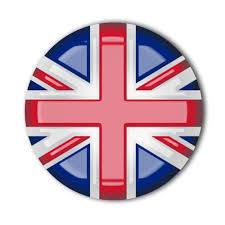 From Industrial workbench concept
Our design team have a wide experience, of a number of industries. Bringing cross industry improvements, which are made to drive efficiency. From initial site sketches, to 3d design layouts for presentation. Along with time and motion, and were appropriate mock up areas. Spacegaurd are an ideal partner to supply your workbenches.
Solutions based around your needs
Spaceguard work with you and listen to your requirements and ideas. We work closely with your whole team, making sure we collate their ideas. Transforming them into a productive solution.
Made in the UK
All our products are manufactured in our UK factory. Using our robust designs, you can be sure of a workbench which will last. All of our equipment comes fully assembled, and installed if your application is more bespoke. We are confident you will not be disappointed with the equipment and services, you purchase from Spaceguard.
Please contact our sales team to discuss your requirements : Phone: 01482 363445
Spaceguard is the ideal partner for Industrial Industrial workbenches. As a UK manufacturer of workstations, workbenches storage and automation products. That fulfill all the latest manufacturing and production philosophies. In particular the Five-S, Kaizen Principles. Which drive modern manufacturing.
Custom fitted industrial workbenches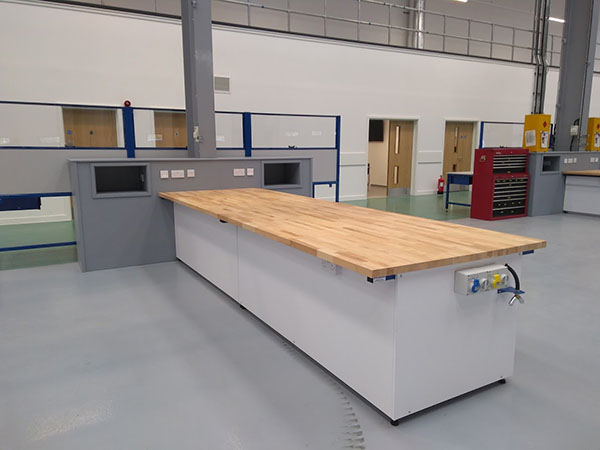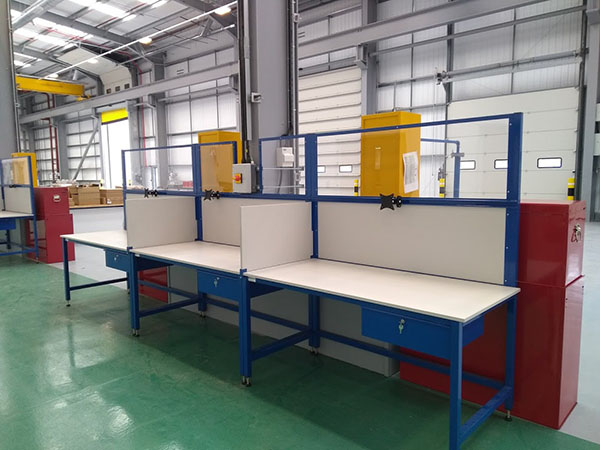 Ergonomic height adjustable industrial workbenches
Spaceguard manufacture a wide range of height adjustable industrial workbenches, to suit customers specific applications.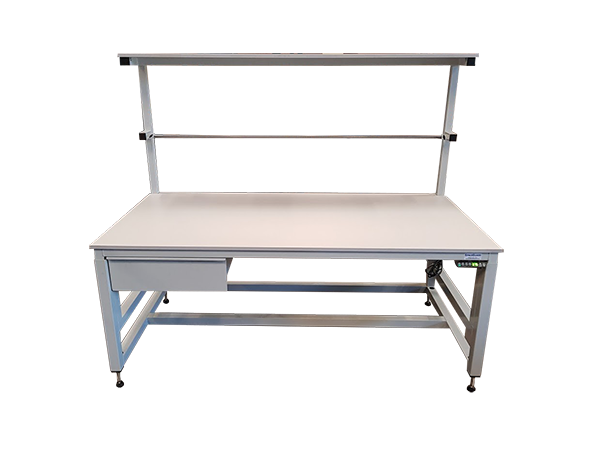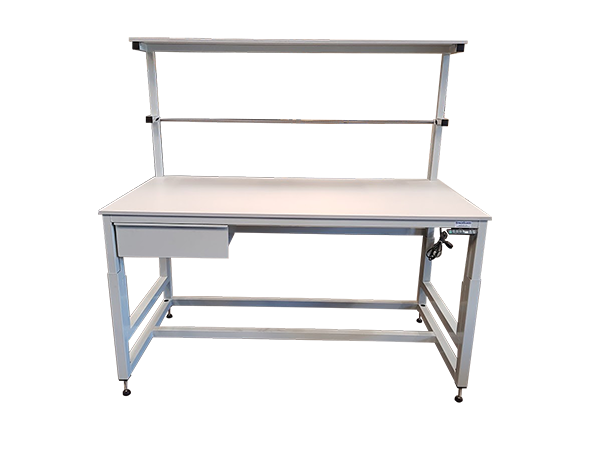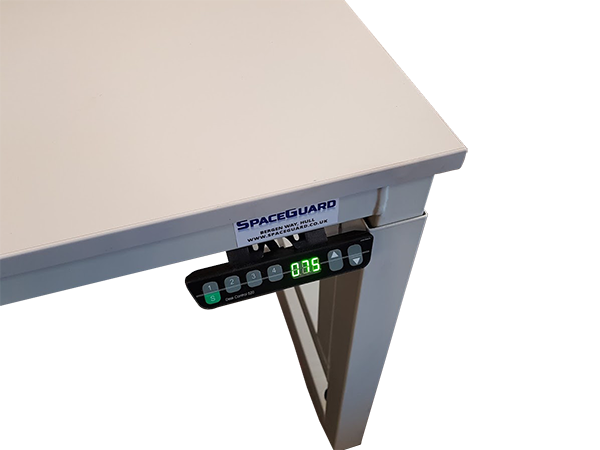 Online ordering
Spaceguard manufacture industrial benches to suit your sizes and requirements, however a small range of products are available for online order.
Other products manufactured by Spaceguard include
Industrial workbench worktops