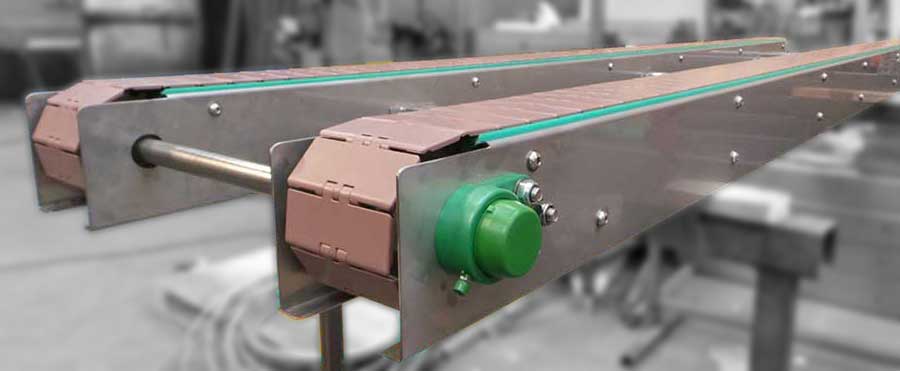 Slat Conveyors UK manufactured by Spaceguard
Slat conveyors can be designed and manufactured to your specifications based around our proven designs. Whether for use as a stand alone unit or for incorporation into other machinery, the modular design is ideal for use with processes such as can transportation and product drying.
With frame structures manufactured from food grade stainless steel and slat belts from plastic or stainless steel you can be sure of a hygienic and durable conveyor to suit your production environment.
Spaceguard design and manufacture low cost, easy maintenance bespoke slat conveyor systems.
Please contact our sales team to discuss your specific requirements.
Phone: 01482 363445
Email: sales@spaceguard.co.uk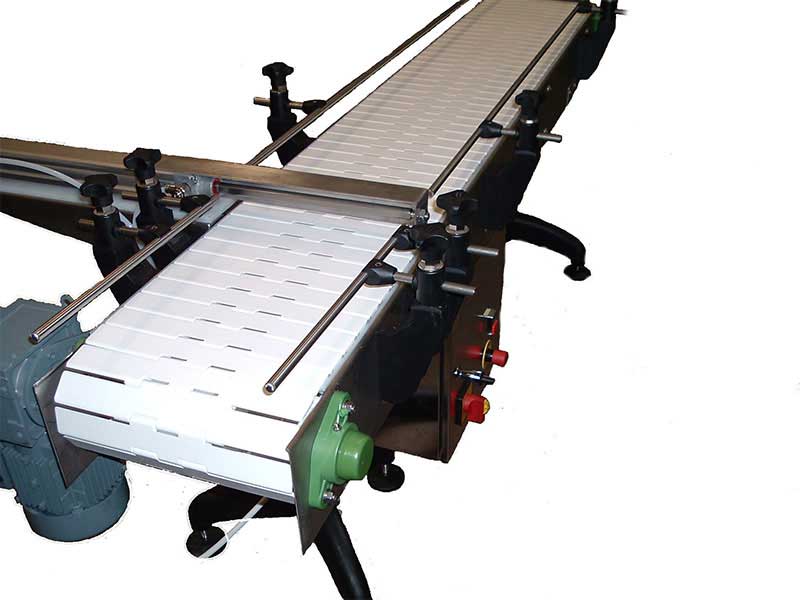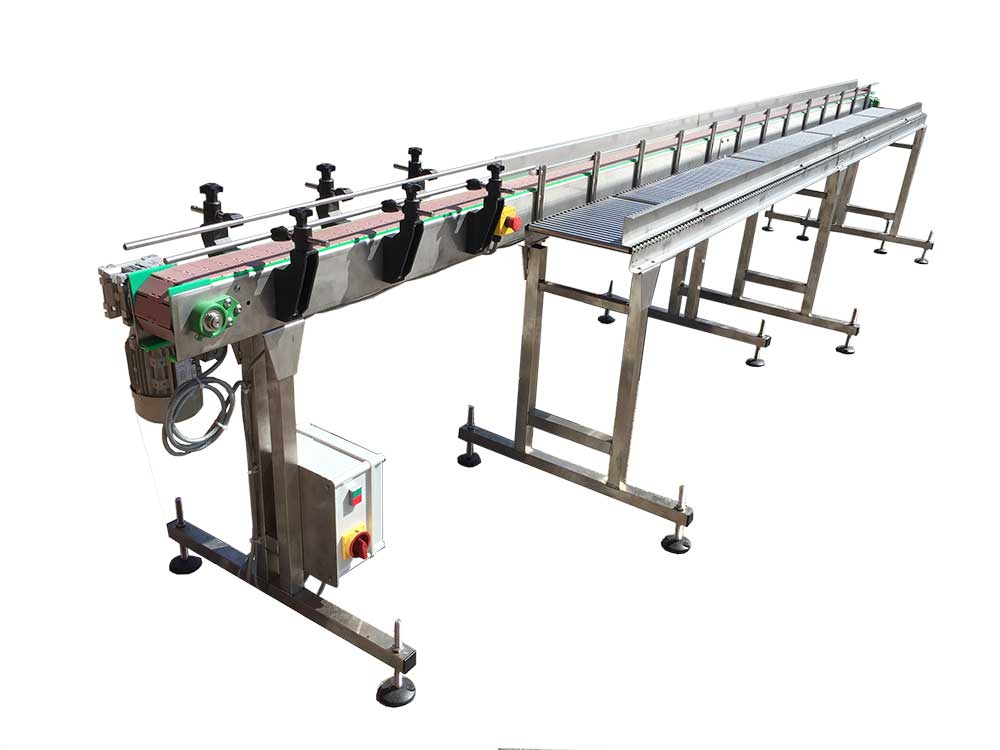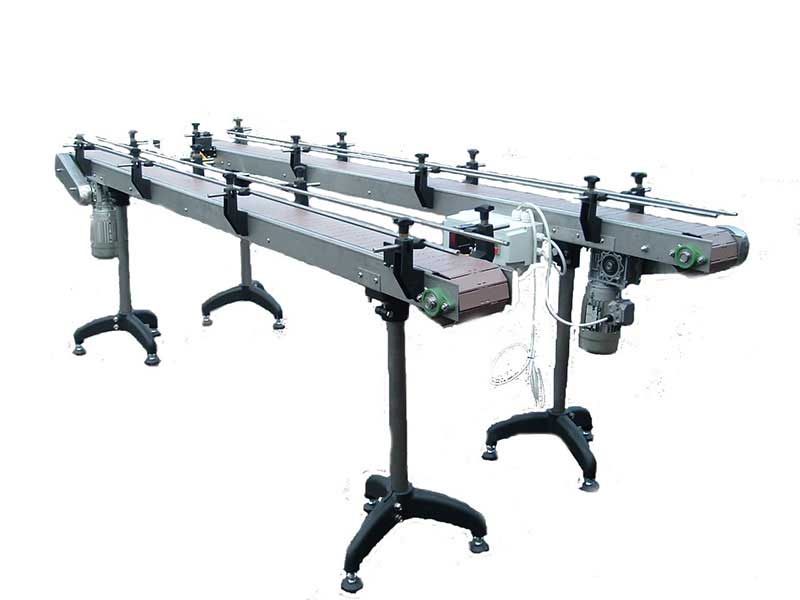 Slat Conveyors Product Description
Slat conveyors consist of slats connected to a chain which is driven by a motor. They provide a rigid and flat surface for items whilst they are being transported. The slats are usually made from strong plastic or metal.
They are used in environments that are more arduous, this could mean for transporting heavy products, or when dealing with high temperatures.
As they are of extremely strong and robust construction these conveyors offer long lasting reliable performance. They are supplied with stainless steel frames and are ideal for transportation of bottles, cans and small sacks. We supply them fitted with variable speed drives as standard, and with or without side guides
Slat band conveyors are able to transfer products around tight radius bends using a single drive and as they can be supplied in various widths. They are ideal for accumulation applications such as in food and beverages and packaging Industries, however they can equally transport heavy duty products.
Because of the low friction, sprocket drive and smooth surface of slat conveyors they are ideally suited for use in the labelling and packaging applications.