Slat Conveyors UK manufactured by Spaceguard
Slat conveyors can be designed and manufactured to your specifications based on our proven designs.
Whether for use as a stand-alone unit or for incorporation into other machinery, the modular design is ideal for use with processes such as can transportation and product drying.
With frame structures manufactured from food-grade stainless steel and slat belts from plastic or stainless steel, you can be sure of a hygienic and durable conveyor to suit your production environment.
Spaceguard designs and manufactures low cost, easy maintenance slat conveyor systems.
Please contact our sales team to discuss your specific requirements.
Phone: 01482 363445
Email: sales@spaceguard.co.uk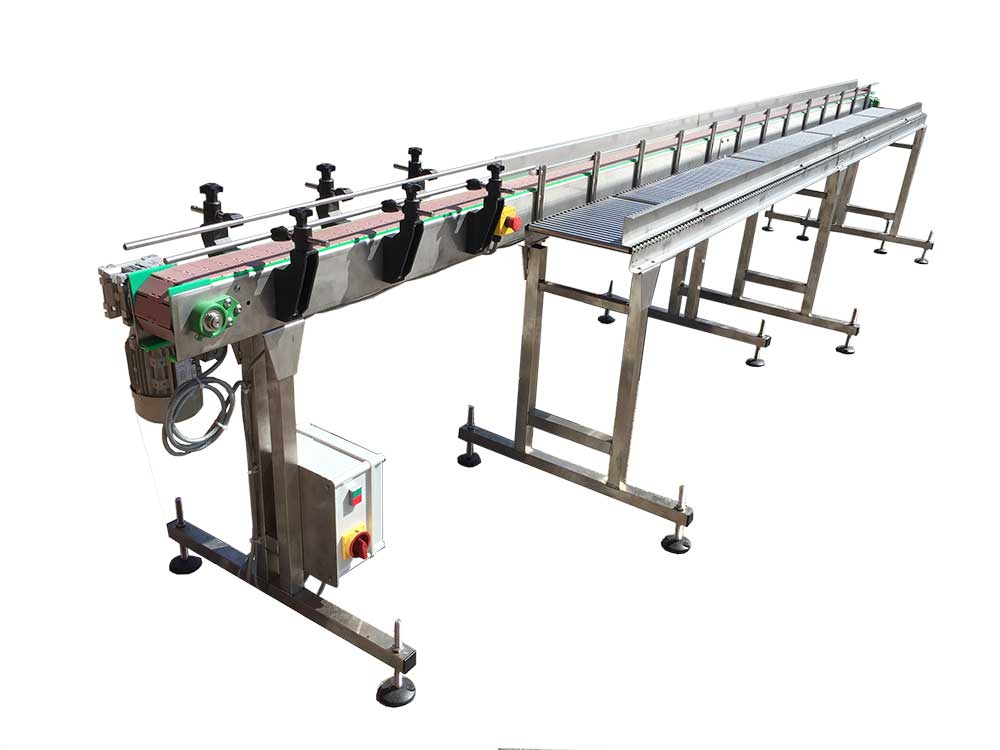 Slat Conveyors
Available in straight, bend and incline modules.
Ideal for food environments.
Able to withstand regular washdown.
Electrical control panel for variable speeds.
Hard-wearing plastic or stainless steel slat chains
The low friction materials allow for easy product transfer.
Driven by a positive drive.
Receive a FREE Slat Conveyor quotation
Please outline your requirements below and our sales team will email you a quote.
If we need further information from you we will contact you.
Please ensure you can receive emails from sales@spaceguard.co.uk.
Quick response guaranteed
8-5pm Mon to Thurs, and 9-3pm on Fridays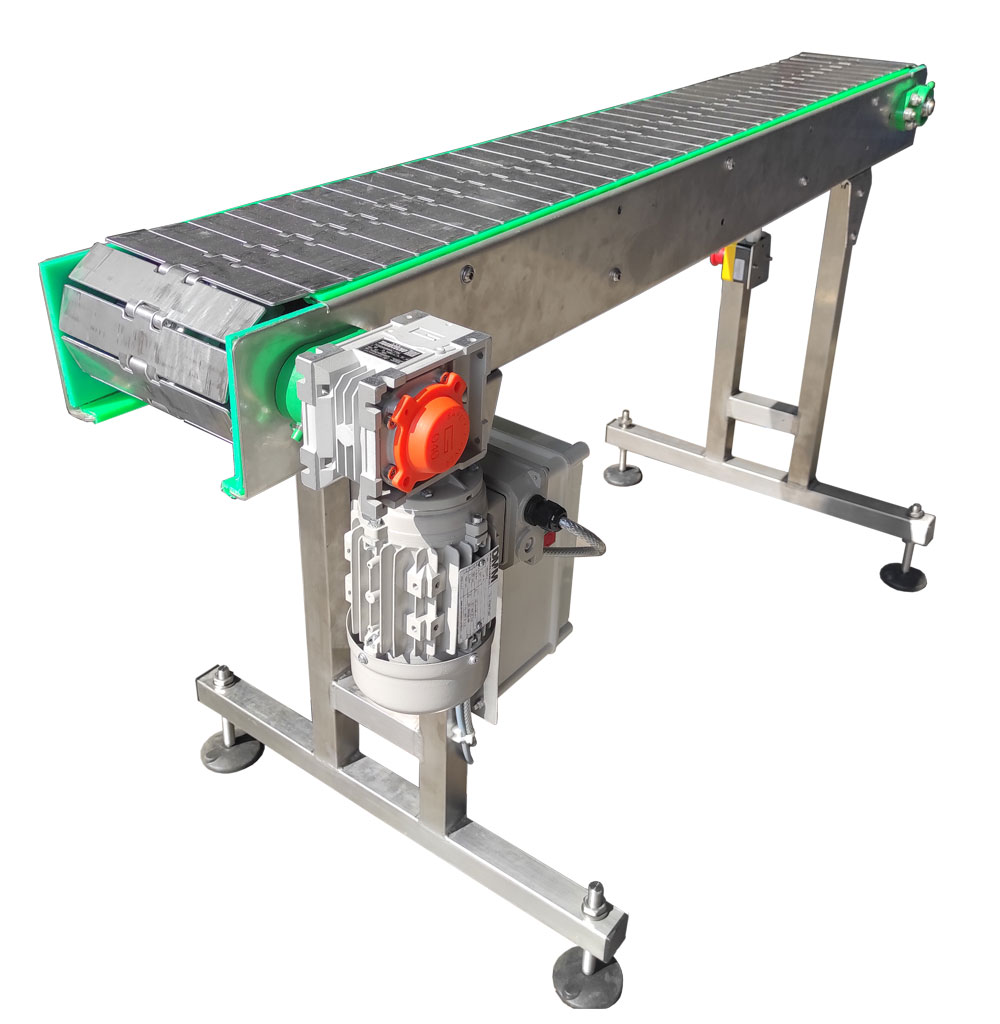 Spaceguard manufacture custom made slat conveyors to suit your space and application, with optional service packages to suit any budget.