Returns Processing
Returns processing is one of the more complex processes within the warehouse environment.
At Spaceguard we design and manufacture solutions to streamline warehouse returns processing to ensure viable returned items are released back into stock as fast as possible.
Returns are also often referred to as 'reverse logistics' and getting the workflow right can make a large improvement to the overall efficiency of the warehouse space.
The speedy processing of returns is especially important for customer satisfaction. A number of studies suggest that a particularly unsatisfactory return experience can impact customer trust, with many shoppers refusing to buy from companies with a slow and laborious returns process.
We have an in-depth guide explaining the most up to date research on the returns process and what that means for your business, the article can be found here.
For all enquiries please contact our sales team
Phone: 01482 363445
Email: sales@spaceguard.co.uk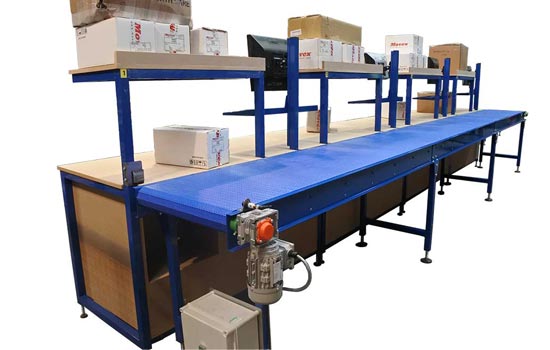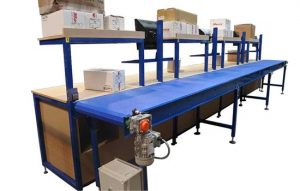 Returns Processing Equipment
Designed & manufactured in the UK
Wide range of equipment to improve the returns process
All equipment made to order to suit your specifications
Complete solutions including trolleys, benches, conveyors and storage shelving
Why choose Spaceguard for your Returns Processing?
At Spaceguard we understand that the returns process is one of the more complex and time-consuming warehouse processes.
Our team has extensive knowledge of warehouse equipment in addition to workflows. As such we are a leading manufacturer of bespoke warehouse transportation and sorting solutions.
We design and manufacture robust workbenches, packing benches, and also workstations to suit customer requirements. Through working closely with large and small retailers and fulfilment centres our team understands the specific requirements of a wide range of businesses.
Our conveyor systems and benches are used within the food, fashion, electronics, and manufacturing sectors.
In each industry the requirements for returns processing workstations differ, our staff can assist you in ensuring you get the correct equipment that most suits your needs.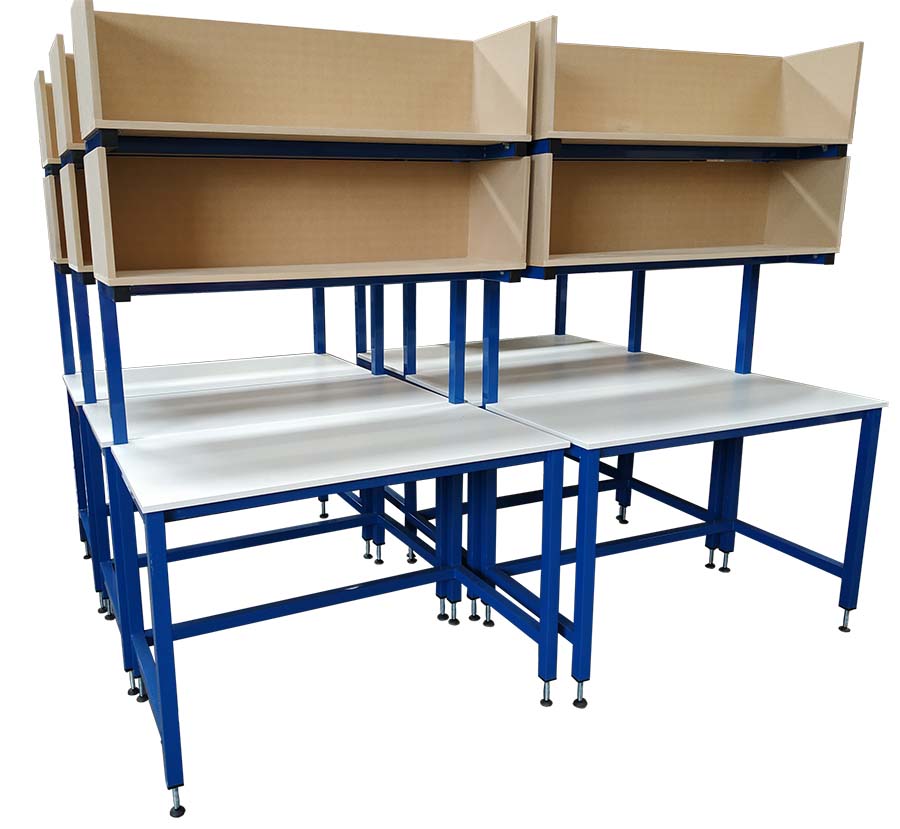 Get a FREE Quote today
We are a leading UK manufacturer of bespoke warehouse equipment
Email sales@spaceguard.co.uk with your enquiries
At Spaceguard we manufacture to suit our customers requirements.
We can provide the following customisation options:
Dimensions
We manufacture all items to order therefore we can meet your dimension requirements for both benches and conveyor systems.
Storage

Storage options include shelves, drawers, cupboards, rails, pegboards, and louvre panels. We can build also bins or bag holders into the workbench for quick sorting, including recycling and refuse collection.
Lighting & Magnifying

Our benches can include LED and fluorescent lighting and magnification for product inspection.
Materials

Our benches have a welded mild steel frame, with worktop material options including melamine, linoleum, polyethylene, MDF, plywood, hard wood, steel, and stainless steel.
Colour

The majority of our products have a fully welded steel frame with a blue (RAL 5010) powder paint coating. If you would like a different colour please let our team know when placing an order.
ESD Equipment

As we manufacturer Electronics workbenches we can ensure your returns process equipment is safe for electronic items using ESD materials & equipment.
Andon Light Signal

A traffic light style signal post can be added to benches to alert team leaders or other team members of any issues.
Weighing

A variety of weigh scale options which can be built into or alongside workbenches.
Power Options

We can supply bench mounted sockets for varying socket types including USB.
Conveyor Integration

Benches can be manufactured with dimensions to suit new or existing conveyor systems.
Castors / wheels

We can supply benches on castors for manoeuvrability.
Computer Integration

We can supply benches with security cages for PC's, as well as keyboard trays and monitor mounts. This also includes holders and adjustable shelves for scanners, printers and cameras.
Receive a FREE quotation
Please complete the form below to send a message to our team.
For product and pricing enquiries please include a brief overview of your requirements.
Quick response guaranteed
8-5pm Mon to Thurs, and 9-3pm on Fridays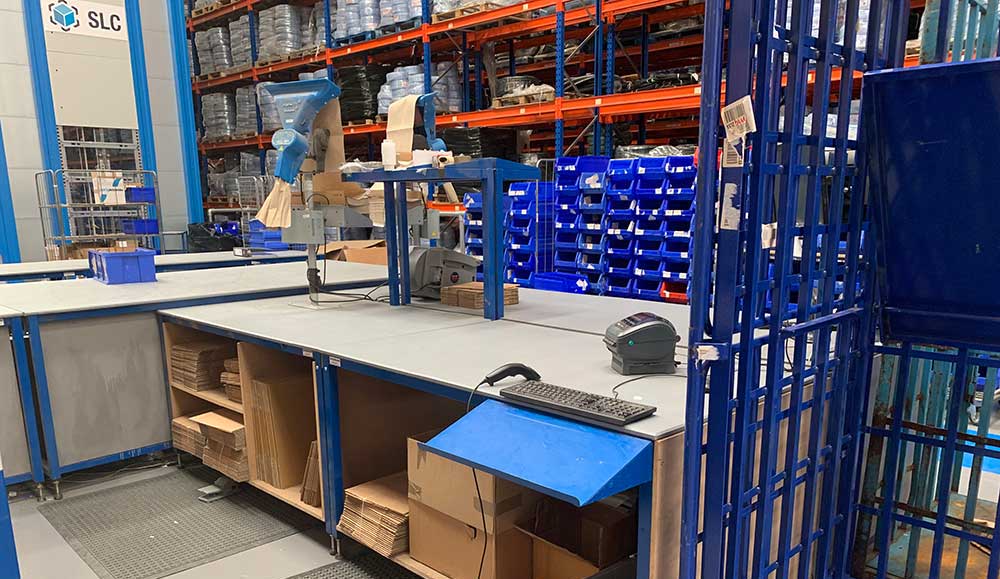 Returns processing is one of the more complex and time consuming warehouse processes. Getting the right equipment is essential to achieve maximum efficiency.