Cage Trolleys made in the UK
All cage trolleys are manufactured in-house to the highest quality in the UK by Spaceguard
Cage trolleys are a versatile way of transporting items in the workplace, as well as securing valuable items in warehouses and in retail settings.
Each of the trolley cages we manufacture is based on thoroughly tested designs, allowing us to make unique bespoke trolleys to suit your specification. We use high-quality materials to make each trolley, each one consists of a solid welded frame with welded mesh sides for strength and durability. Cage trolleys can be made to any size with any number of sides, and also with fasteners to allow the cages to be locked for secure storage.
We manufacture fully bespoke trolleys to suit your needs.
For all enquiries please contact our helpful sales team
Phone: 01482 363445
Email: sales@spaceguard.co.uk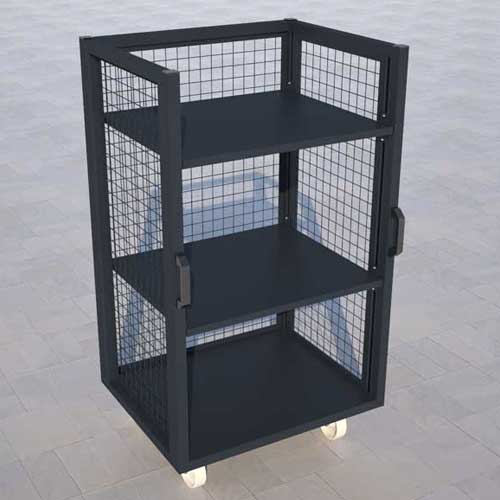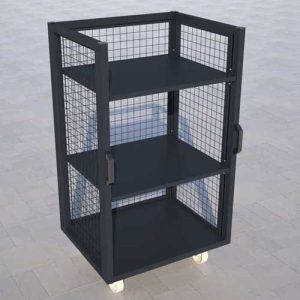 Cage Trolleys
Designed and manufactured to order in the UK
Made to suit your specifications
Wide choice of material options & colours
Delivered fully assembled
Receive a FREE quotation
Please complete the form below to send a message to our team.
For product and pricing enquiries please include a brief overview of your requirements.
Quick response guaranteed
8-5pm Mon to Thurs, and 9-3pm on Fridays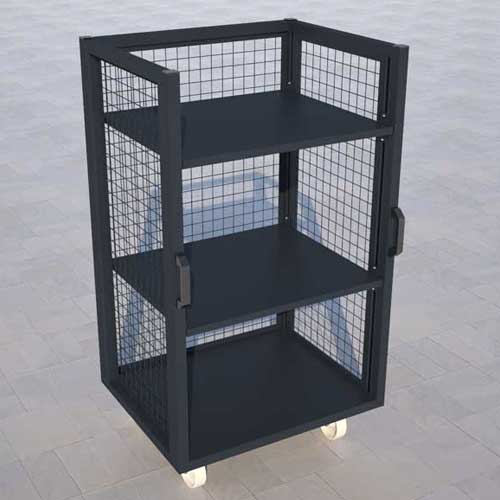 All trolleys are made in the UK by Spaceguard to suit your specification