Lineshaft Conveyors manufactured in the UK
Lineshaft conveyors are a simple and low-cost solution to many product transportation problems.
We manufacture reliable lineshaft modules including straights, bends, merges, and also switches. Precision bearings are used within the conveyor rollers to reduce noise levels.
The Lineshaft conveyor generally is a universal conveyor that is ideal for integration into conveyor systems carrying boxes or totes, and other flat-bottomed unit loads.
Lineshaft conveyors are a great way to safely transport items in a warehouse environment. When an item on the conveyor reaches the desired stopping point, extra friction will cause the o-ring band to slip. As a result, the rollers underneath the package will stop turning. This allows products to accumulate on the conveyor without running off, or causing stoppages in other sections of the conveyor.
For all enquiries please contact our helpful design & sales teams
Phone: 01482 363445
Email: sales@spaceguard.co.uk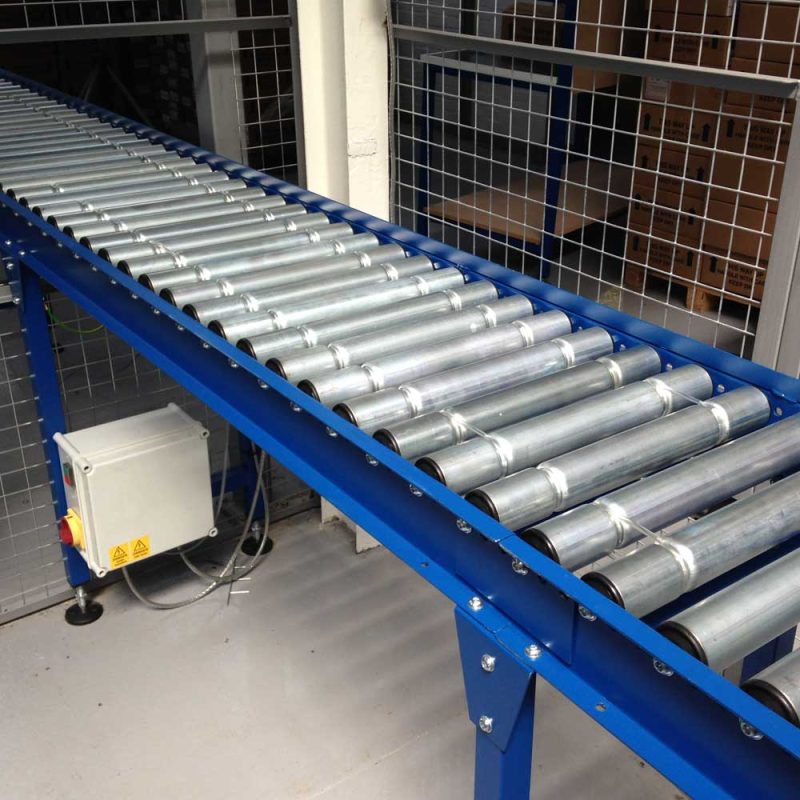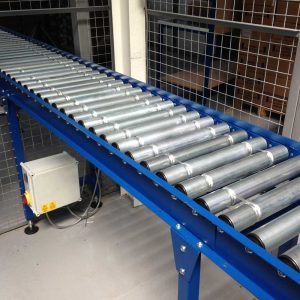 Lineshaft Roller Conveyors
Designed & manufactured to suit your specifications
UK manufactured
Wide choice of add-ons and accessories
Delivered fully assembled or installed by our site team
Lineshaft Roller Conveyor Overview
We offer a wide range of competitively priced conveyor products to suit all industrial sectors, environments and applications.
Please contact our helpful sales team with your requirements to receive a free quotation.
| | |
| --- | --- |
| Module types manufactured: | Straight sections, bends, 90° Transfers & merges |
| Widths: | 350mm - 1050mm |
| Lengths: | To suit customer application |
| Rollers: | 50mm diameter, double grooved, stainless steel or zinc plated |
| Frame: | Stainless Steel or Powder Coated Mild Steel |
| Speeds: | 10 - 30 m/min |
| Accessories: | Product Blade Stops, Roller Brakes & switches |
| Further Options: | Bends, Merges, Transfers |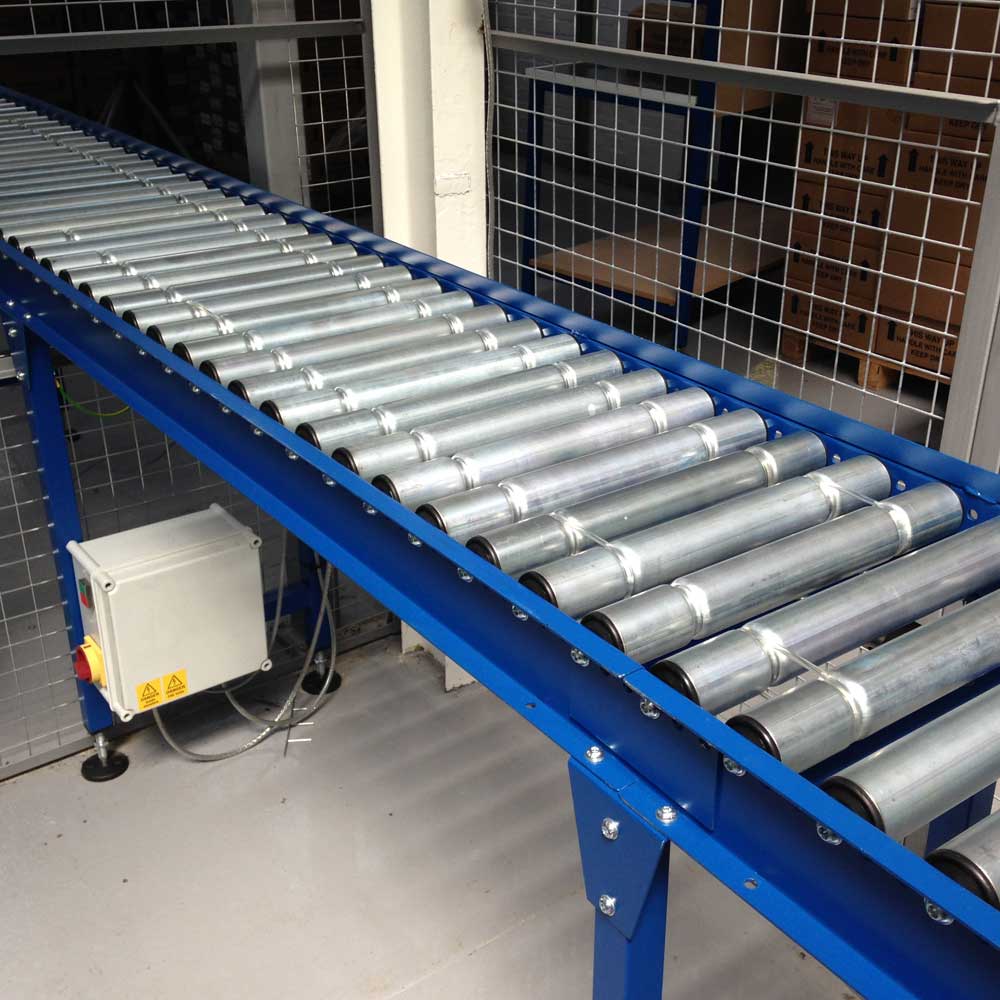 Get a FREE Lineshaft Conveyor Quote today
We are a leading UK manufacturer of bespoke lineshaft conveyors
Email sales@spaceguard.co.uk with your enquiries
Lineshaft Conveyor Uses
As lineshaft driven roller conveyors are a low cost and efficient transportation method, they are widely used across a variety of industries.
Warehouse transport conveyor
Packing lines
Product accumulation
Production lines
Order picking
Packaging
Barcode labelling
Warehouse sorting
These conveyors can handle loads up to 50Kg per metre, for heavier loads try chain driven roller conveyors.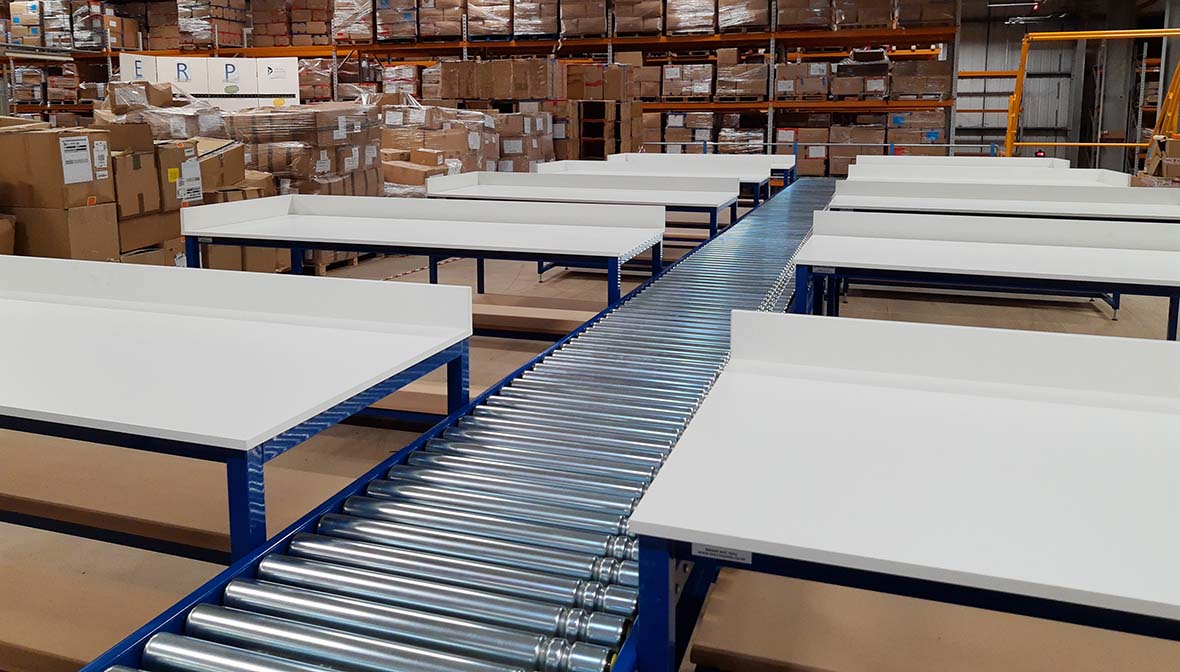 What is a Lineshaft conveyor?
A lineshaft conveyor is a low-pressure accumulation or product transport roller conveyor.
A shaft beneath the rollers drives this type of conveyor. A friction spool on this shaft for each roller attaches to the rollers by polyurethane o-rings. This transfers the drive from the lower-positioned shaft up to the rollers. An electric motor powers the shaft, and as the shaft spins, each o-ring drives its corresponding roller.
This type of conveyor has been an industry staple for 50+ years.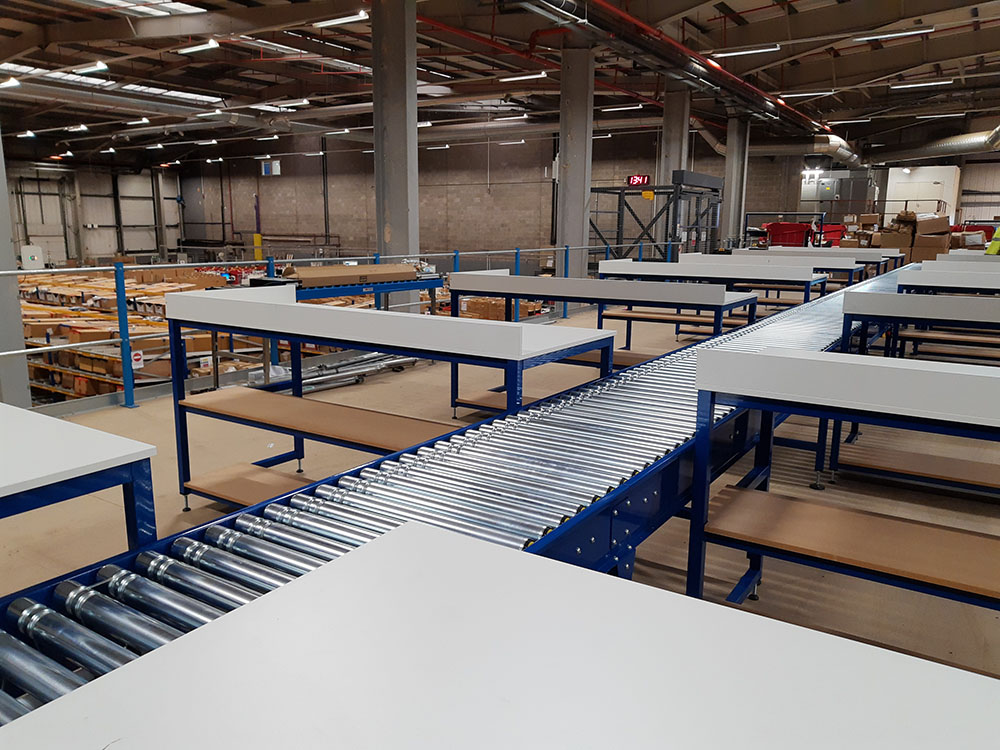 Frequently Asked Questions
Receive a FREE conveyor quotation
Please complete the form below to send a message to our team.
For product and pricing enquiries please include a brief overview of your requirements.
Quick response guaranteed
8-5pm Mon to Thurs, and 9-3pm on Fridays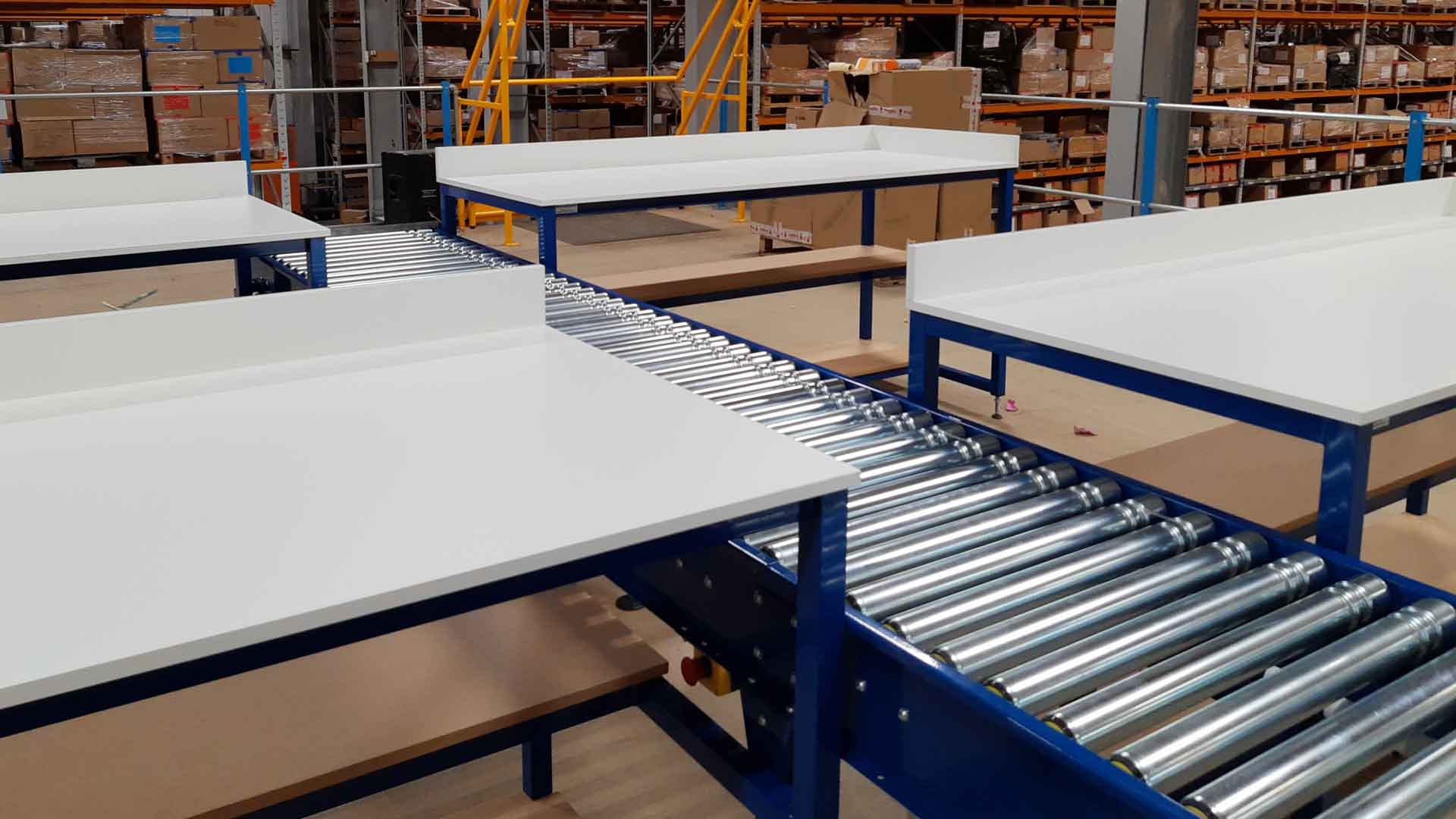 Lineshaft roller conveyors are a low cost and energy saving conveyor, ideal for transport and accumulation applications.