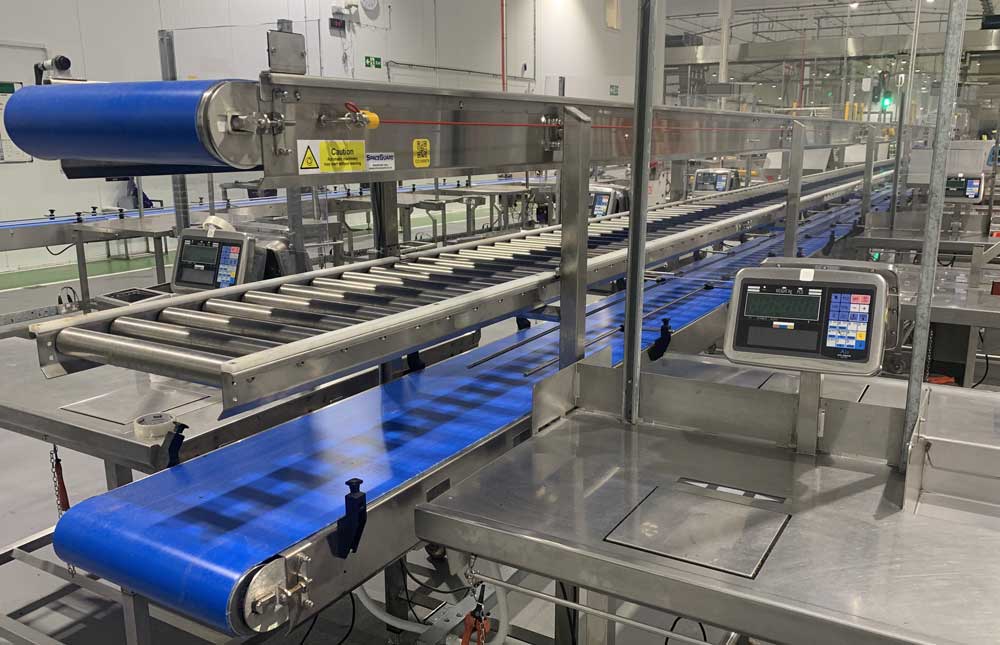 Case Study: Three tier soft fruit conveyor system
Spaceguard recently manufactured and installed a conveyor system for one of the largest importers of produce into the UK.
Their mission is to improve the value, quality, and availability of food produce for a leading supermarket chain and its customers.
With multiple sites across the UK, they're responsible for processing and packing food products including meat, nuts & dried fruit, fresh fruit & vegetables, wine, and flowers.
The company approached Spaceguard to design & manufacture a three tiered soft fruit packing conveyor system, with the goal of standardising processes, reducing packing time & increasing yields though waste reduction and improved accuracy. 
Project Requirements
A three-tiered conveyor system was required, each level with a different function as shown below.
| | |
| --- | --- |
| Lower Tier | Feeding filled fruit punnets into a sealer |
| Middle Tier | Delivering fruit boxes to the weigh station for fruit to be portioned, weighed, and placed into punnets |
| Upper Tier | Removing empty fruit boxes |
Solution
After thorough consideration of the process and space requirements, our design team determined the following solution.
Lower Tier 

Stainless steel belt conveyor (13500mm x 450mm).
10mm high fixed side guides along most of the length of the conveyor, with the last 2 meters of the guides to be adjustable to assist products into the sealer.
450mm wide belt, FDA approved 2ply PVC
Transfer plate on outfeed

Middle Tier

Gravity Roller Conveyor (13500mm x 450mm)
Stainless Steel 50mm diameter rollers at 100mm pitch
25mm Fixed side guides

Upper Tier

Stainless steel belt conveyor (13500mm x 450mm)
450mm wide belt, FDA approved 2ply PVC
25mm fixed side guides along the length of the conveyor
From the outfeed once the punnets are sealed they are placed onto a modular conveyor.
This conveyor transports the punnets to purpose built packing stations where they're then placed into crates. The ergonomically designed packing stations feature angled sections to allow the user to simply push the fully packed crates up onto a 24v driven roller conveyor.
With any conveyor system, ongoing maintenance is important. For this reason we designed a low maintenance conveyor system with ease of maintenance in mind. We ensured that all parts used are ones that we keep in stock ready in case any issues should arise.
For hygiene purposes the conveyor system was designed to keep the build up of debris to a minimum. To increase user safety, pull cord emergency stops were also fitted along the length of the conveyor.
And finally, to make wiring runs tidier a pre-wired ring main was also included to allow for the weigh station tables to be powered from the conveyor system panel.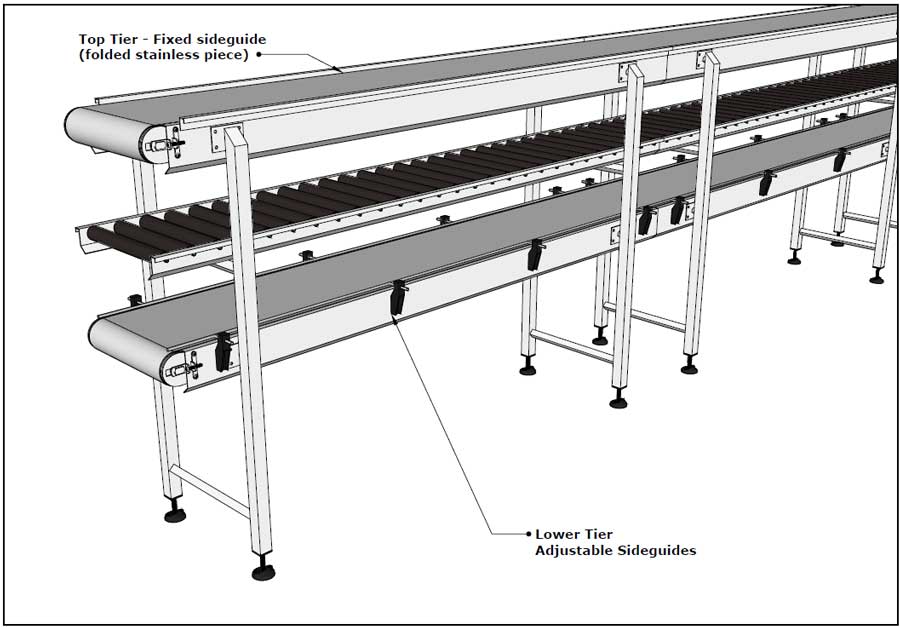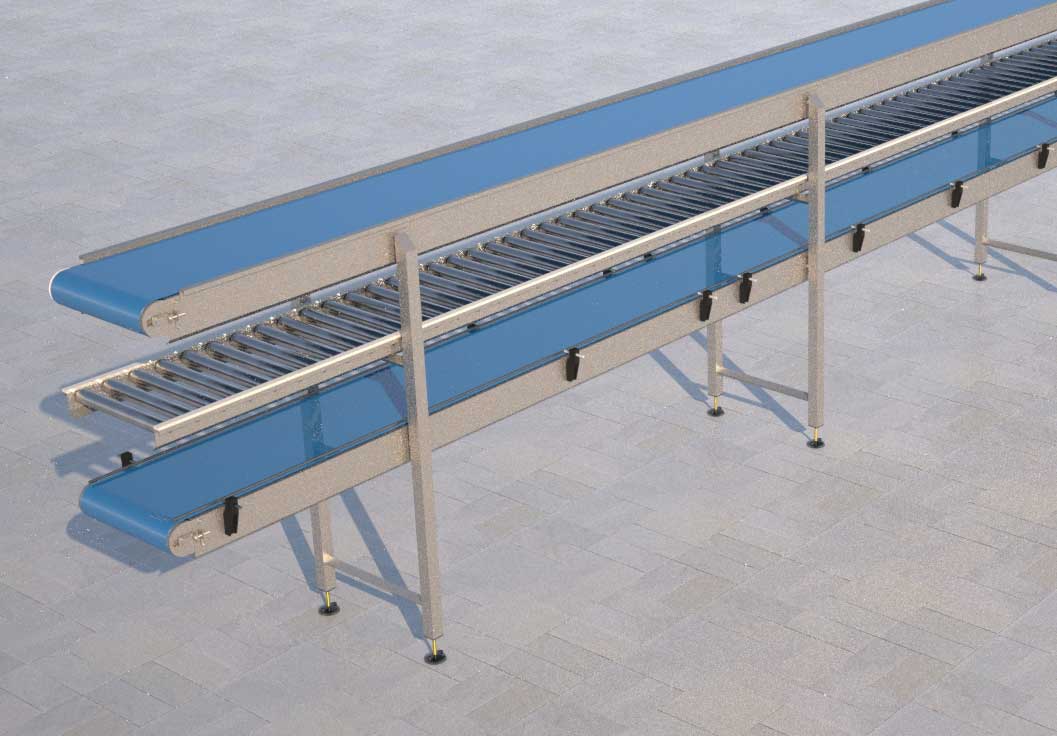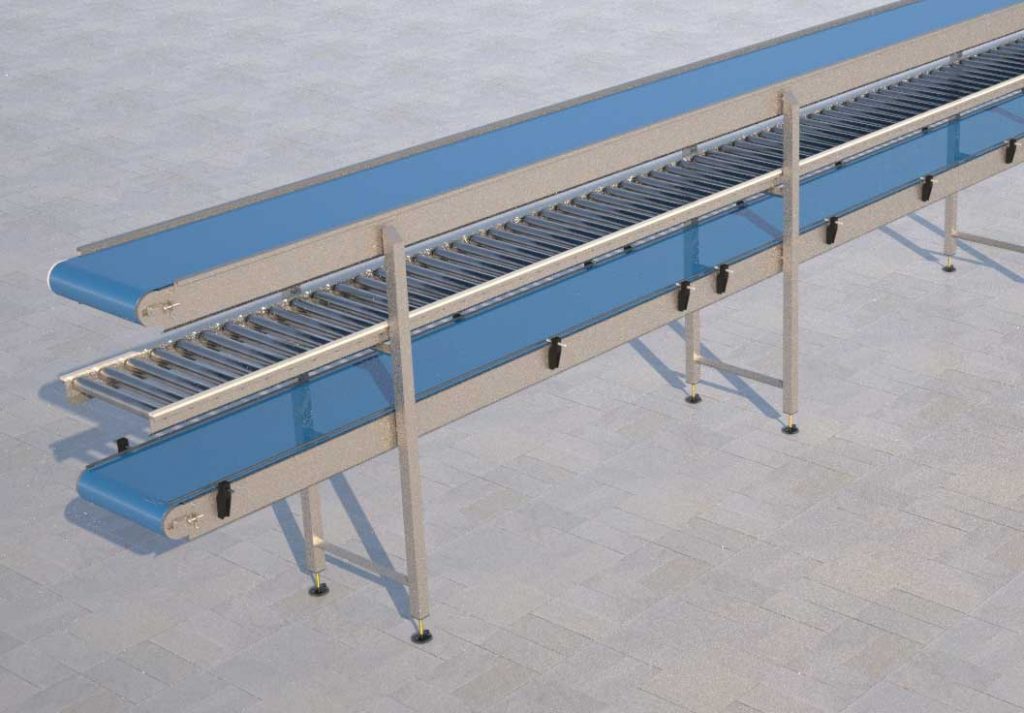 Our team travelled to the site to install the conveyor system.
Whilst much of our equipment is designed to require no installation, for larger projects we have a site team available.
This installation was completed and fully tested within two days on site, with minimal disruption to ongoing operations.
To find out more about our delivery and installation service please click here.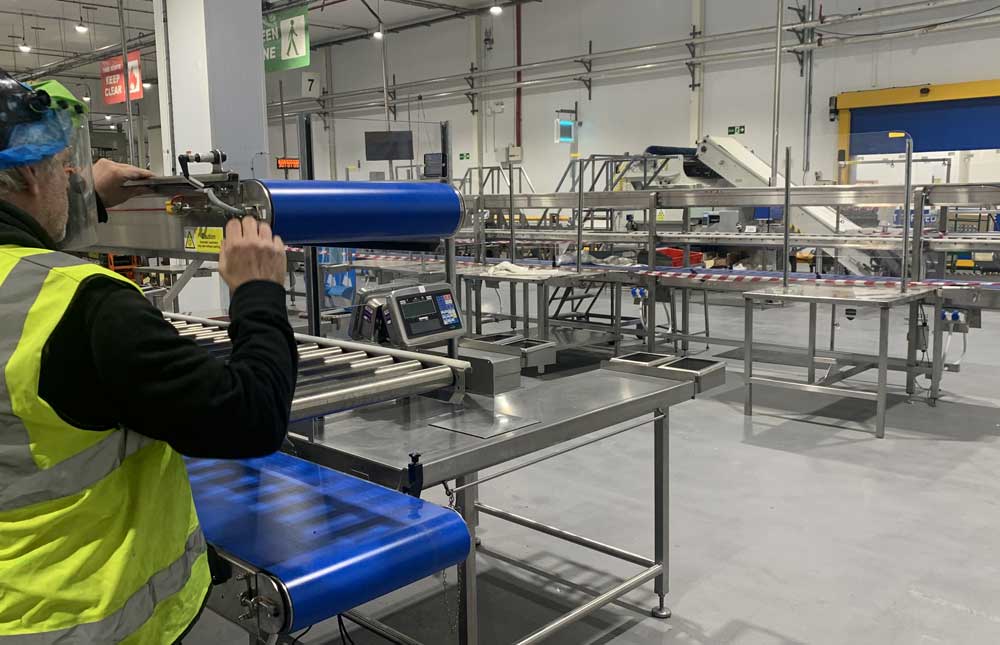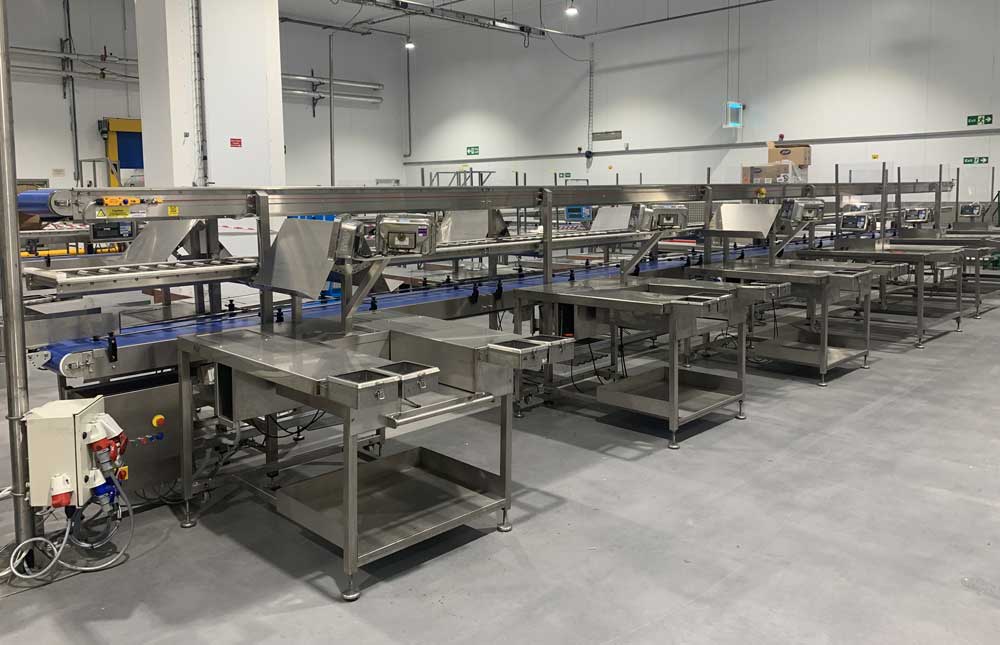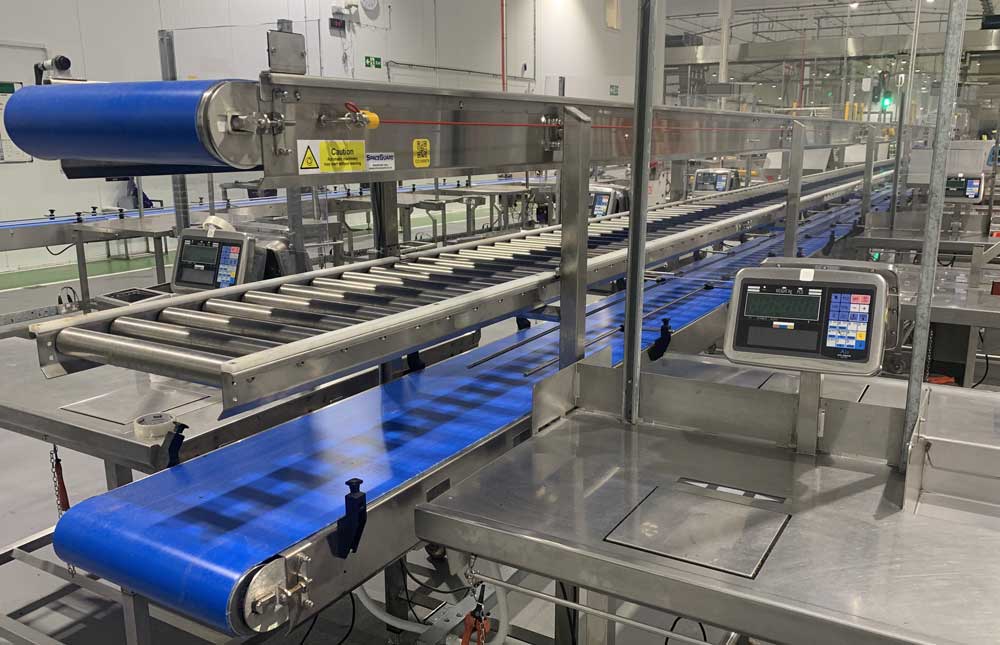 Comments from customer
"Spaceguard delivered exactly what we asked for in terms of specification and quality on a tight timescale. The site team were efficient and safe, working effectively to minimise disruption."
Receive a FREE quotation
Please complete the form below to send a message to our team.
For product and pricing enquiries please include a brief overview of your requirements.