What is a pallet conveyor, what are they used for?
A pallet conveyor is a heavy duty piece of mechanical equipment designed specifically to automate the transport of pallets. Generally pallets are used for transporting a large amount of goods in a batch, so these pallets of goods are often incredibly heavy.
Pallet conveyors are most often used to improve the efficiency of pallet handling and transport, greatly reducing the need for forklift trucks. Therefore pallet conveyors are often found in warehouses, factories, and other environments which regularly transport and receive large goods, or items in bulk.
Pallet conveyors can be designed in a modular fashion to include many different components. For example complete systems can be designed for the preparation of pallets to assist in the wrapping, strapping, and labelling process.
Some arduous environments may require a purpose designed and manufactured conveyor. Places like cold stores can lead to conveyors malfunctioning in freezing temperatures. That's why pallet conveyors should be specially designed to suit the environment in which they will be required to operate.
What are the benefits of using a pallet conveyor?
Less forklift traffic means better safety and lower costs
Allows for a constant flow of pallets to improve efficiency
Pallet accumulation
A large selection of pallet sizes and weights can be transported
Generally, pallet conveyors are low maintenance in comparison to forklift trucks
Can be designed to suit non-standard pallets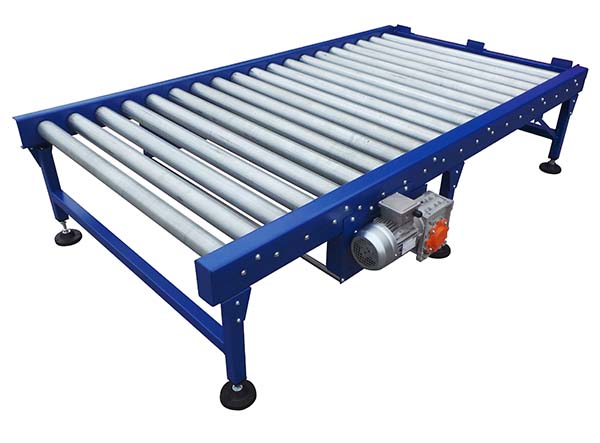 Spaceguard are UK based pallet conveyor manufacturers
Spaceguard are UK based conveyor manufacturers with many years of experience in designing and manufacturing robust and versatile conveyor solutions for a wide range of industries across the UK and Europe.
We design and build to meet our customer's needs, meaning you will always receive the conveyor solution that is expertly adapted to suit your business.
Our knowledgeable sales team is happy to listen to your requirements and assist you in the planning process to ensure our product is the best solution for your problem. Once we understand your required specification, our expert design team will be able to produce plans for your approval prior to us beginning the manufacturing process.
Please contact us today for expert advice and no-obligation quotes.
Receive a FREE quotation
Please complete the form below to send a message to our team.
For product and pricing enquiries please include a brief overview of your requirements.
Quick response guaranteed
8-5pm Mon to Thurs, and 9-3pm on Fridays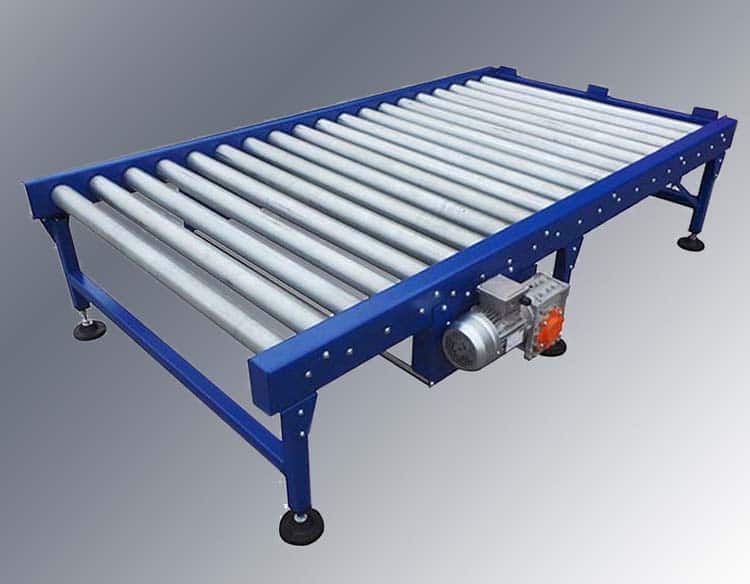 Pallet conveyors by Spaceguard are made to order to your exact specification. Our team are happy to make helpful no obligation recommendations to get you exactly the conveyor you need.