ESD Workbenches UK manufactured to suit customer requirements
Spaceguard ESD workbenches are designed to to meet the needs and requirements of the electronics industry. Manufactured in our UK factory to your specifications these ergonomic work stations are built to suit your process. As a result our ESD workstations lead to an increase in productivity.
We are the ideal partner for electronics workbenches and also production systems, manufacturing robust comprehensive electrical benches along with automation between or within the workstations. Spaceguard electrical workstations are ideal for assembly, quality control, repair and testing.
Anti static ESD Workbenches, once grounded can be incorporated into a EPA. (Electrostatic protected area).
Due to the complex nature of ESD benches please contact our technical sales team to discuss your requirements and to also receive a free quotation.
Phone: 01482 363445
Email: sales@spaceguard.co.uk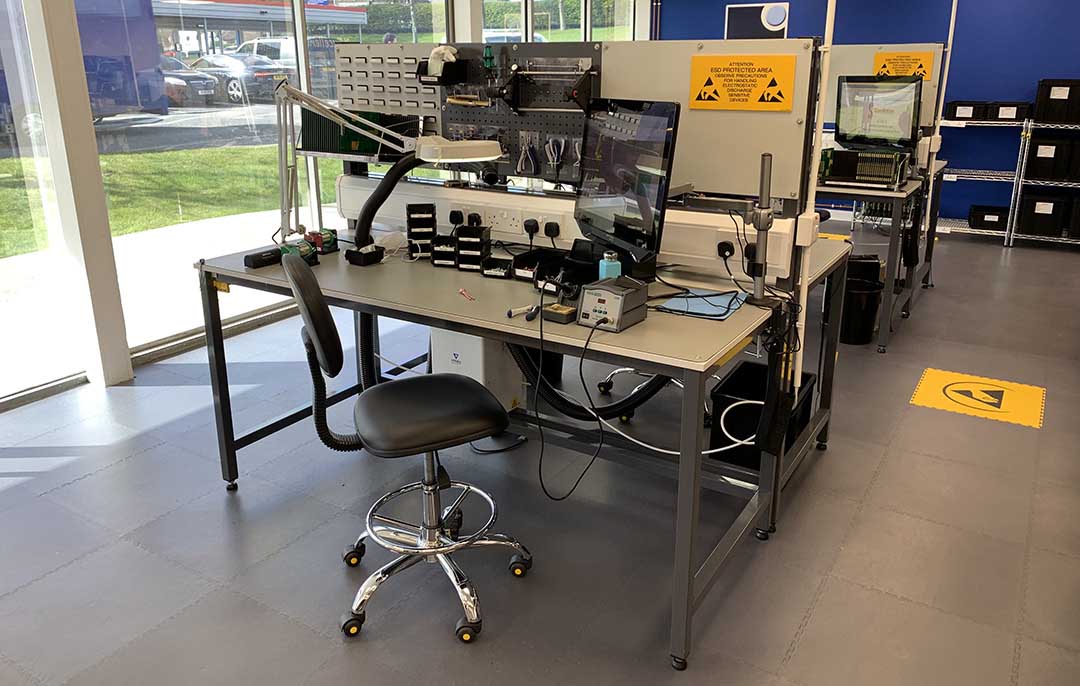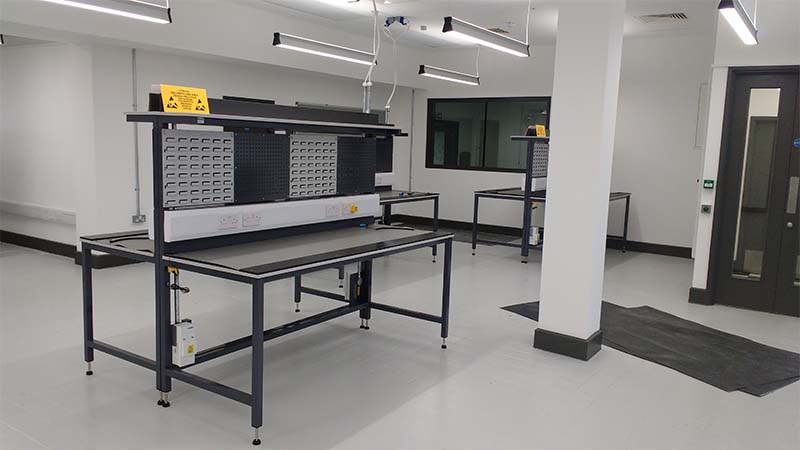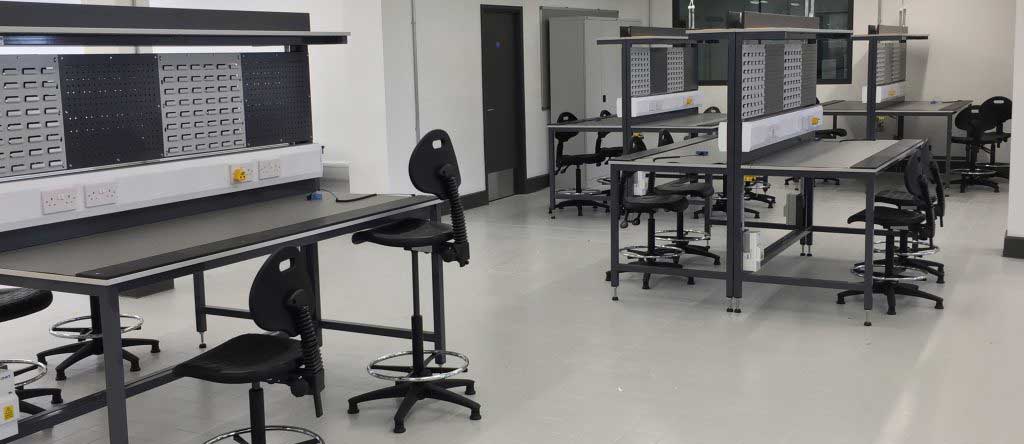 Receive a FREE quotation
Please complete the form below to send a message to our team.
For product and pricing enquiries please include a brief overview of your requirements.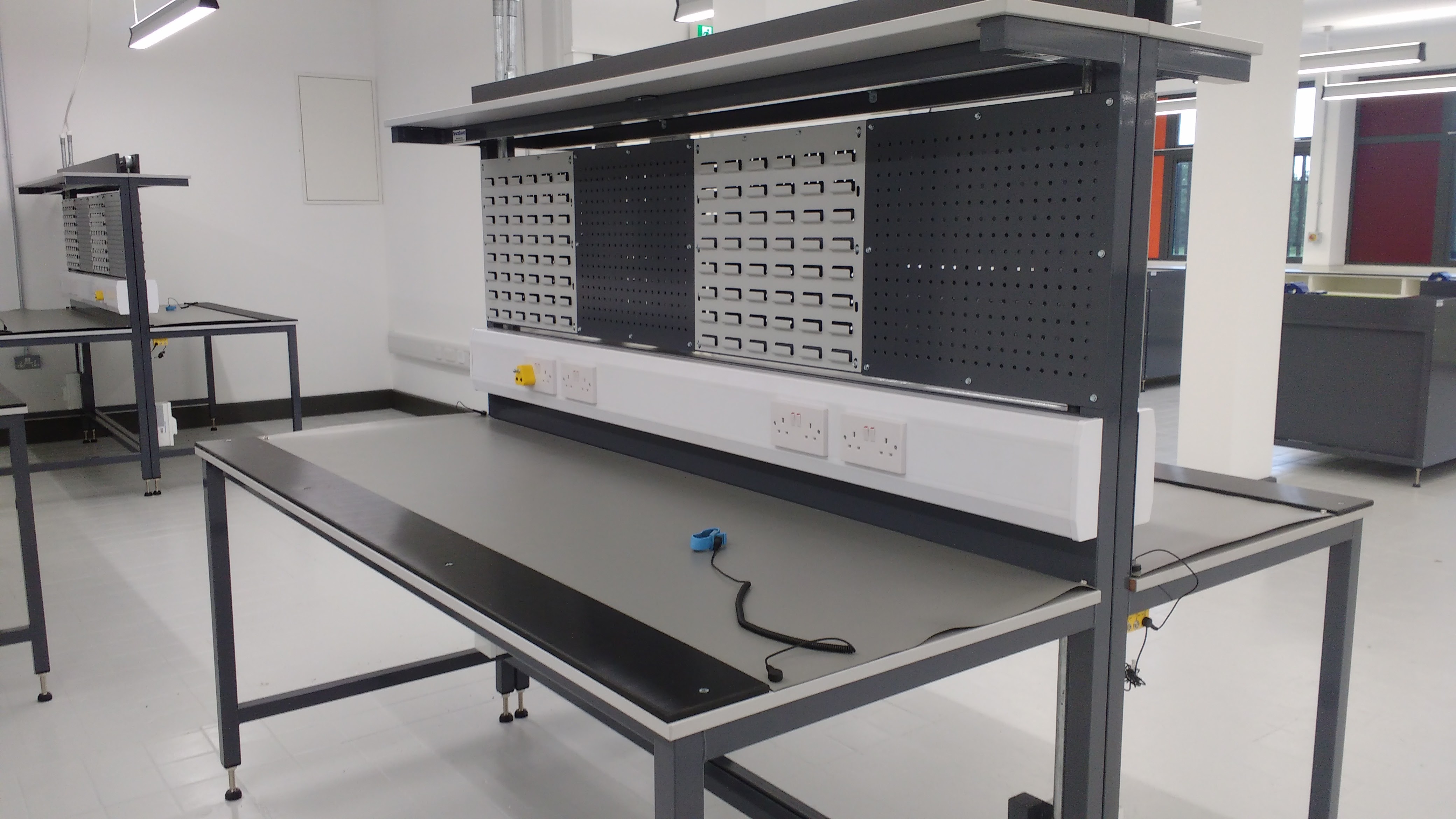 ESD workbenches are made to suit your requirements in size, materials, colour and more.