As a UK conveyor manufacturer we provide a wide range of versatile and robust materials handling solutions
At Spaceguard we manufacture conveyor solutions for all spaces and applications, from stand alone conveyor belts to complete bespoke systems.
As such we are the ideal partner for your materials handling automation. We produce efficient, and also reliable conveyors delivering you savings in time and effort, whilst increasing safety.
We also build workstations with integrated ball transfer and roller options to create ergonomic conveyor workstations for assembly and manufacturing applications.
We offer a full service through design, conveyor manufacture, installation, and after sales maintenance.
Please see below for an overview of our product range, and contact sales if you have any enquiries.
Phone: 01482 363445
Email: sales@spaceguard.co.uk
We specialise in providing high quality conveying solutions for industrial applications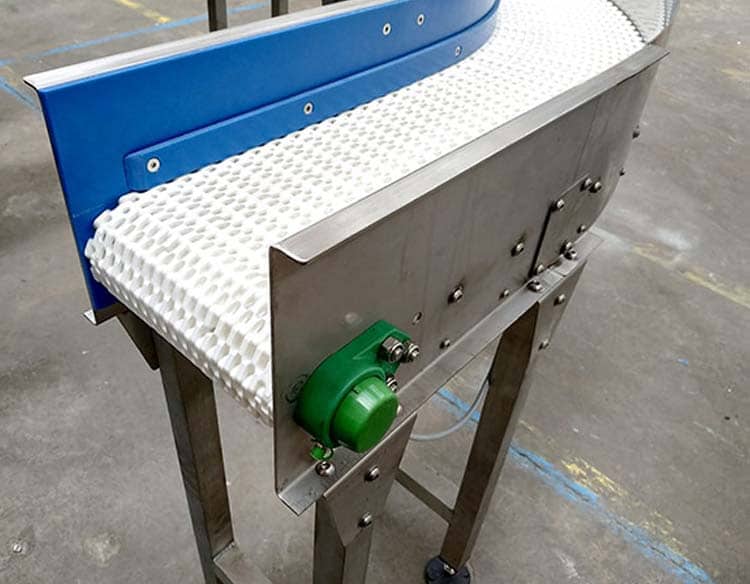 Modular & Slat Conveyors
Versatile conveyors often used in food production & packing applications.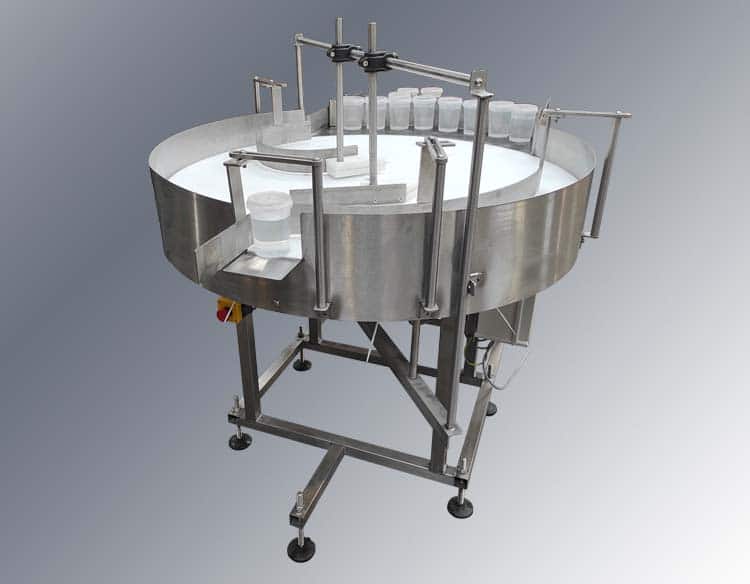 Rotary & Special Application Conveyors
Also known as an accumulation table or lazy susan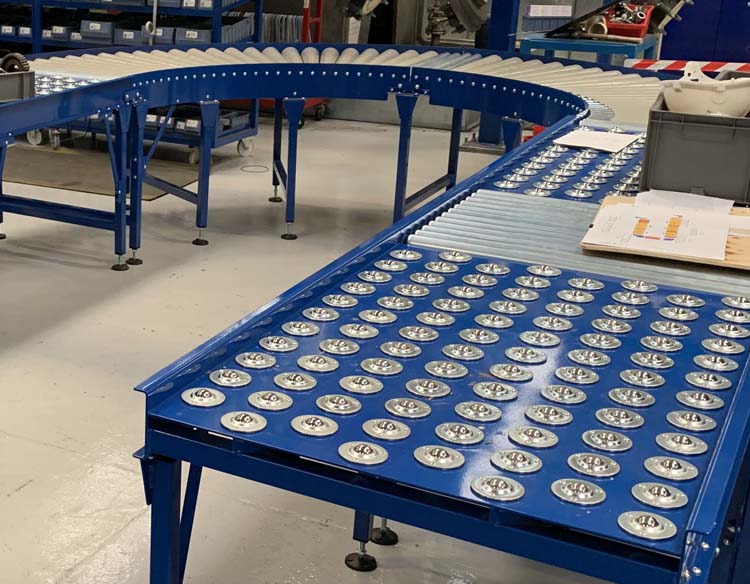 Ideal for use within roller conveyor lines for product manoeuvrability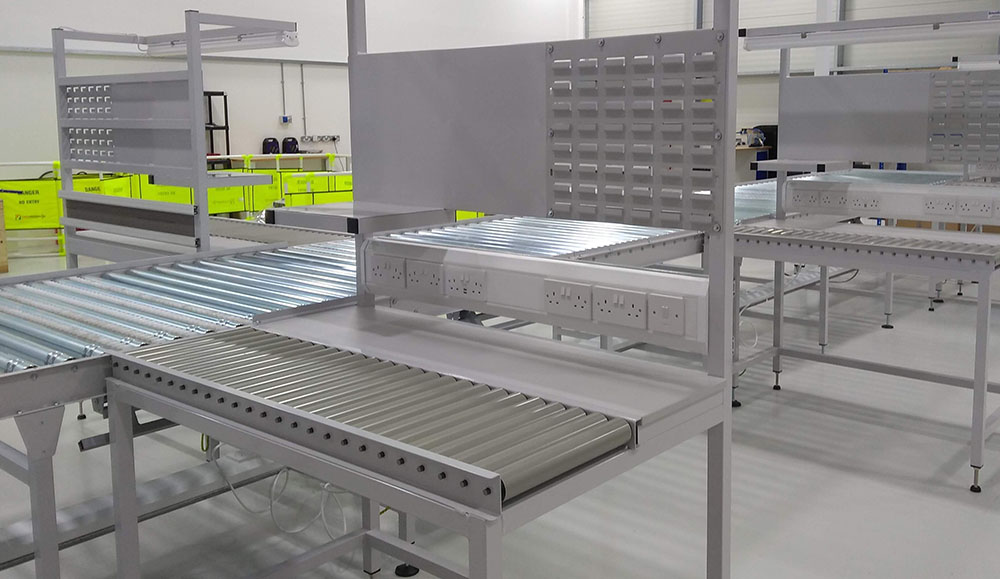 Conveyor Workstations
Conveyor workstations manufactured to suit your production process or application. Ergonomically designed for user comfort and safety.
We manufacture conveyors for all industries & applications
Automation solutions to meet all eventualities.
Our team have experience in building automation systems for a variety of areas. This includes assembly, logistics, packaging industries, warehouses, and also fulfilment centres. In addition we provide solutions suited to food pack houses and process lines, bespoke electronic assembly cells, and simple end of line conveyors.
Food Production & Pharmaceuticals Conveying Solutions
Spaceguard manufacture food production conveying solutions for transporting, washing, inspecting, or drying products, Our food and pharmaceutical conveyors are available with stainless steel frames, with options for modular plastic belts or quick release belting which allow for wash down.
Cost Effective System Expansion
We can also integrate our range into existing production lines or assembly cells. As a result, Spaceguard products can improve materials movement. We also offer on site installation for bespoke systems. Our on site team has experience installing workstations in addition to automation equipment in a wide variety of environments. They will be able to work with you to ensure a successful installation with absolutely minimal impact on your ongoing operations.
Excellent quality products on short lead times
Sometimes it's difficult to know exactly what you need from all the many options available. For example, when should you use a roller conveyor vs a belt conveyor? Our team have many years of experience in automation manufacturing. As a result they are knowledgeable in a wide range of industries. Therefore they will be able to offer tailored advice to suit your business. This allows you to make the best decisions to keep your business moving forward.
Please get in touch for a no obligation chat about your requirements.
Phone: 01482 363445
Email: sales@spaceguard.co.uk
Conveyor Gallery
All products below were manufactured in the UK by Spaceguard for our previous customers.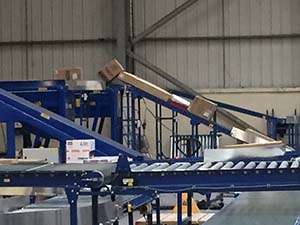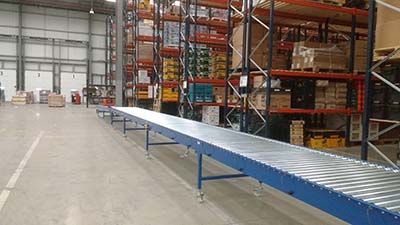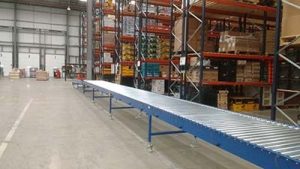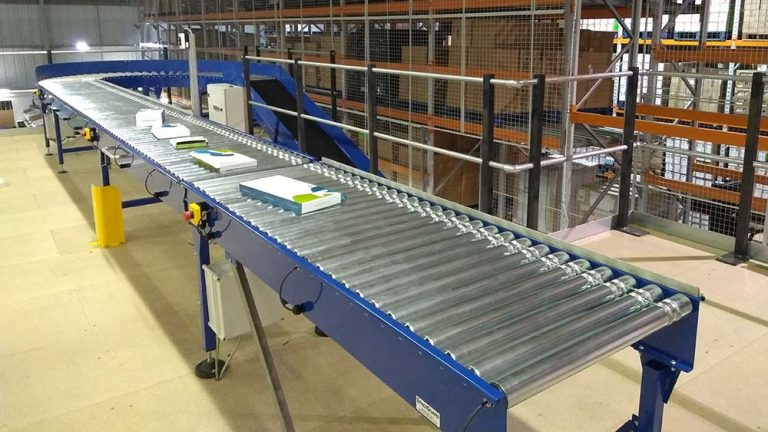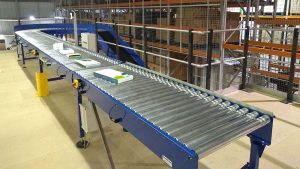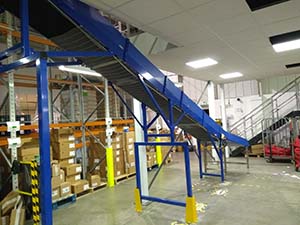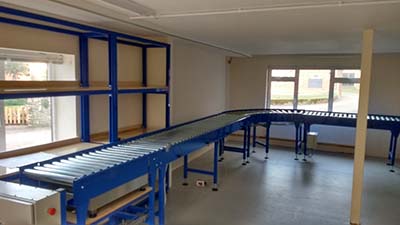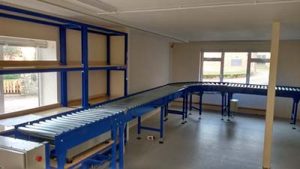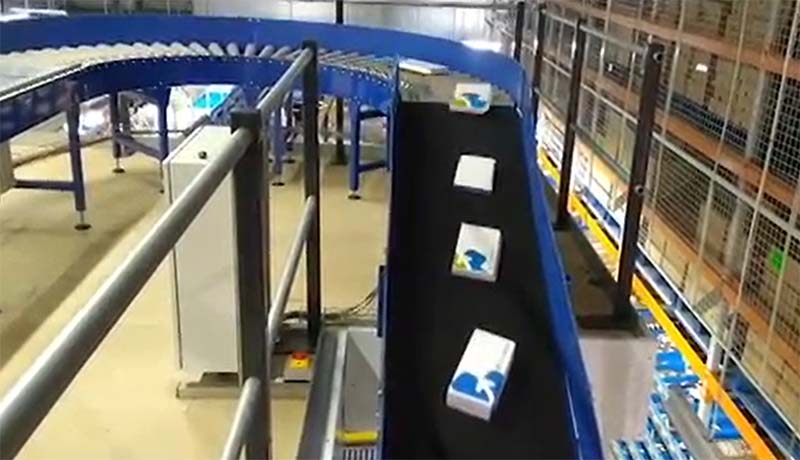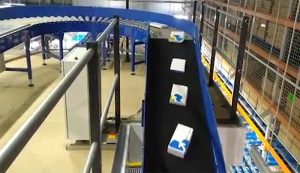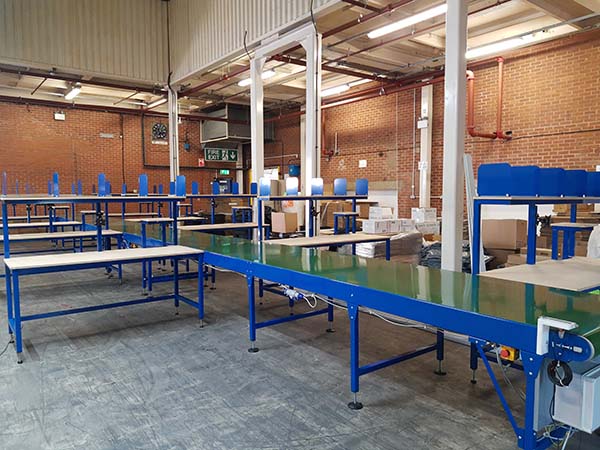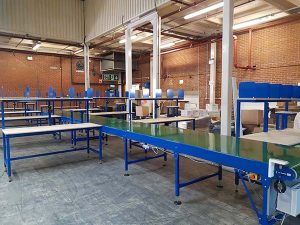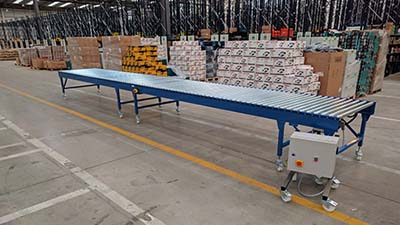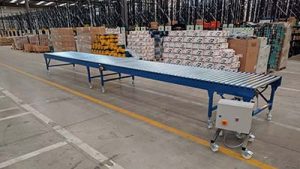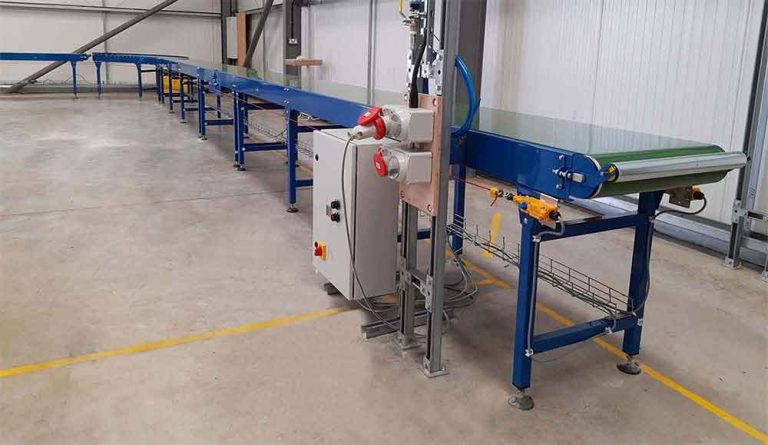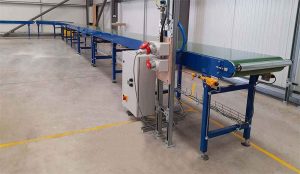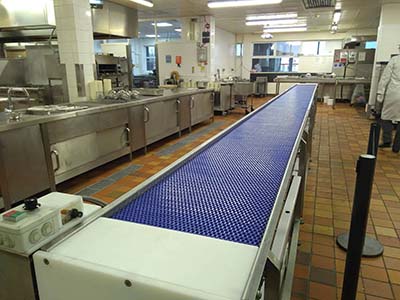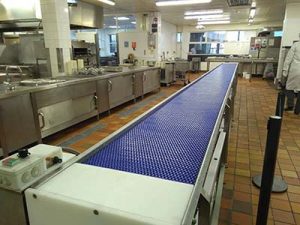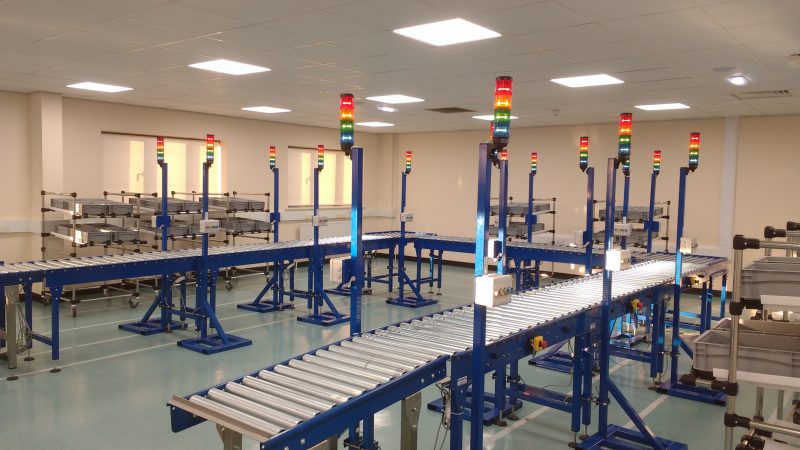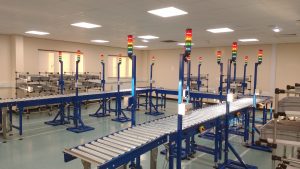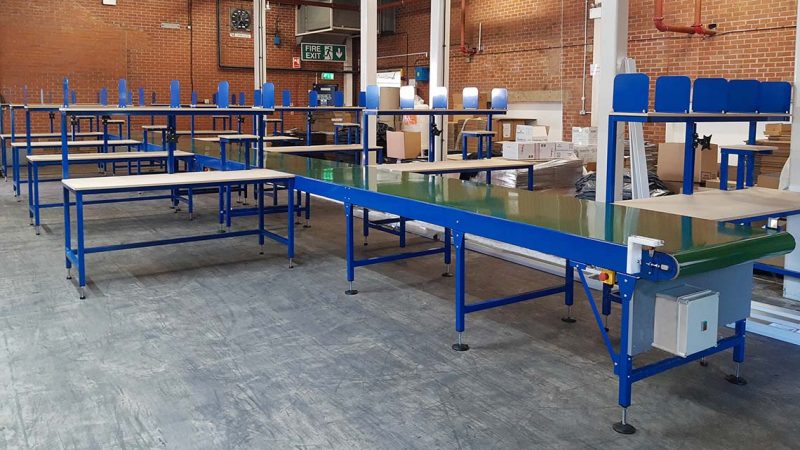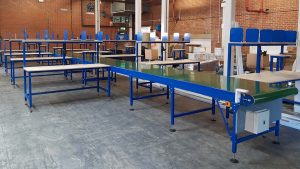 Frequently Asked Questions
Conveyor calculators
When designing a conveyor system these conveyor calculators can assist in the design process.
Please note: These calculators should be used as a design guide only.
Lineshaft Conveyor Calculator
Minimum Bend Width Calculator
For your free conveyor quotation please complete this form
Please fill in the form below and our sales team will be in touch to offer a quotation or obtain further information.
Products also manufactured by Spaceguard