Flexible conveyors
Flexible conveyors offer a versatile and cost effective solutions for applications including vehicle loading & unloading. Along with use with packaging and assembly lines which need to be reconfigured due to space restrictions.
These roller conveyors are ideal for reducing turn around times. Whether you require them hourly to load packaged items on vans or as part of your production process. The flexible conveyor offers increases in efficiency. Whilst having the benefit of re-configuration and space saving when closed up for storage.
Please see our full conveyor range to see more conveyor options.
Please contact our sales team to discuss your requirements.
Phone: 01482 363445
Email: sales@spaceguard.co.uk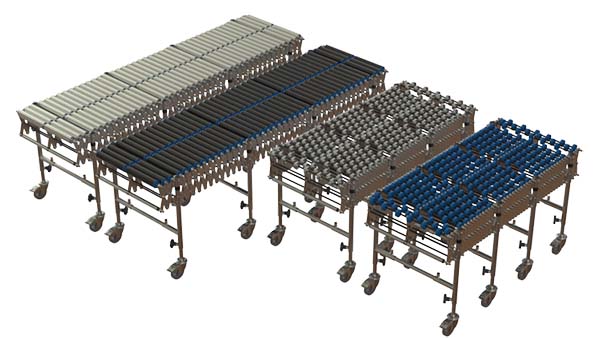 The main feature of the flexible / expandable conveyor is that it can be moved easily and positioned within minutes. Simply wheel the conveyor into position, expand it out, straight or around bends. As you require.
This flexible conveyor is manufactured using a lattice side frame, which enable it to be stretched out around corners with ease. The conveyor can be used either on their own, and also to connect existing solutions in warehouse despatch areas, shops or assembly lines.
Flexible conveyors are designed for transporting parcels. With roller options including plastic skate wheels, PVC conveyor rollers or zinc plated rollers. Together with build options for standard duty gravity roller, heavy duty gravity and driven roller.
Receive a FREE quotation
Please complete the form below to send a message to our team.
For product and pricing enquiries please include a brief overview of your requirements.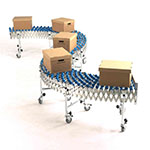 Flexible and expandable conveyors are great for quick conveyor configuration for loading and unloading in environments with limited space.