Over conveyor workstation manufactured in the UK by Spaceguard
Fitting of an over conveyor workstation changes simple transport conveyors into beneficial assembly, packing, or testing spaces.
Over conveyor workstations are designed to provide access to tools, equipment or packing materials without obstructing impeding the transport stream. As a result this is an effective way of turning a simple gravity roller conveyor, into a fully functioning assembly or process line. The Conveyor workstation is suitable in addition to any new or existing belt conveyor or gravity roller conveyor.
Designed to suit the specific operation carried out. With storage and information for the operator, giving workers better ergonomic position. Business owners as a result receive higher productivity with minimal investment.
Conveyor workstations generally provide organization and workflow to your product or packing line. Whilst maximizing floor space and as a result increasing productivity. Improve facility aesthetics. Simply "they reduce the time and errors in processing orders".
For all enquiries please contact our helpful sales team
Phone: 01482 363445
Email: sales@spaceguard.co.uk
We offer fast quotes on conveyor workstations at great prices.
Phone: 01482 363445
Email: sales@spaceguard.co.uk
Receive a FREE quotation
Please complete the form below to send a message to our team.
For product and pricing enquiries please include a brief overview of your requirements.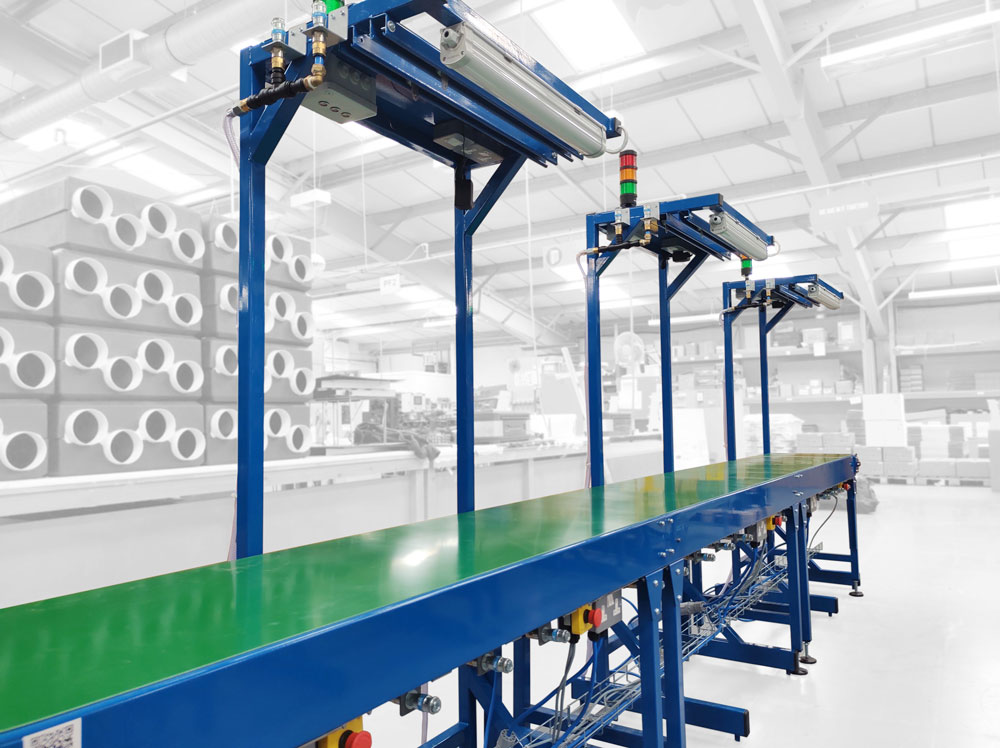 "Properly configured conveyor workstations help to prevent workplace injuries, keeping your team happy, healthy & productive."