Heavy Duty Belt Conveyors UK manufactured to customer requirements
Heavy duty belt conveyors manufactured to the highest quality in the UK. We use robust components and our proven designs, as a result these are very reliable and low maintenance heavy duty conveyors. We recommended this range for for applications where our standard / medium duty range of conveyor belts would be unsuitable.
Please contact Spaceguard to discuss your requirements
Phone: 01482 363445
Email: sales@spaceguard.co.uk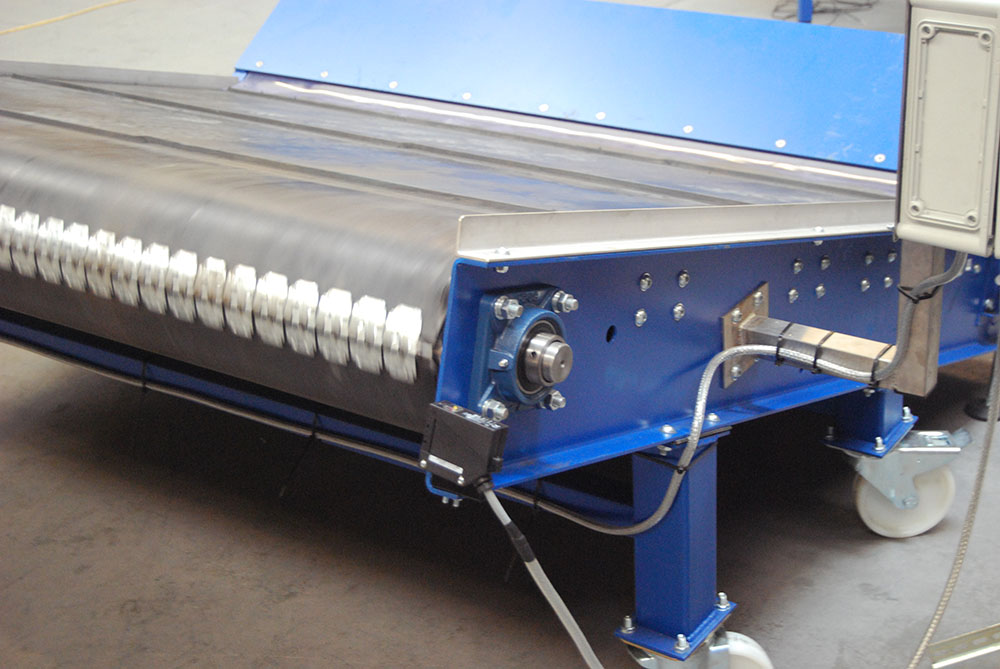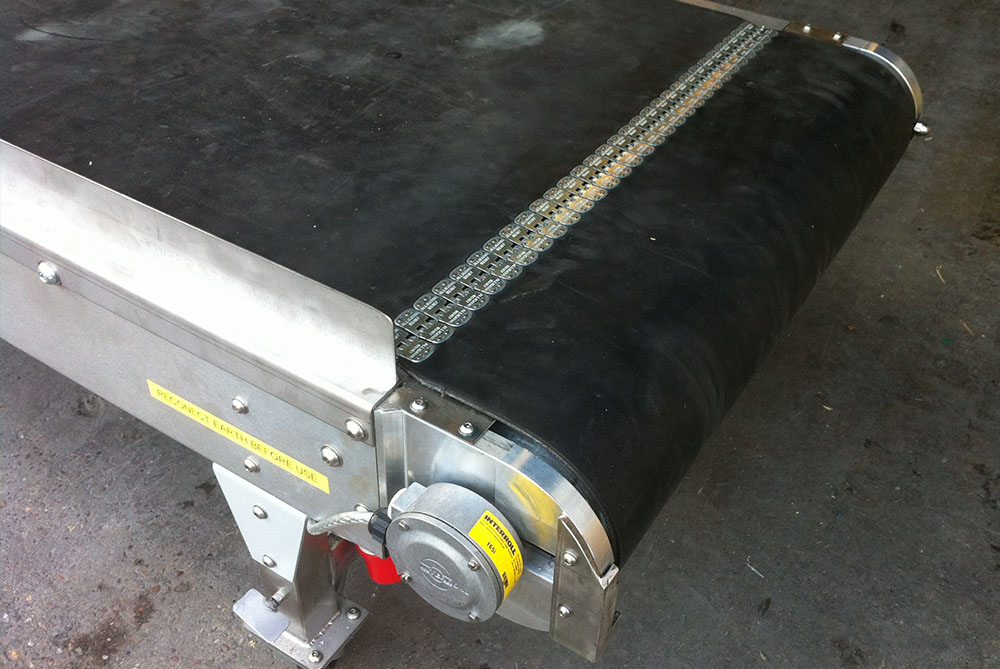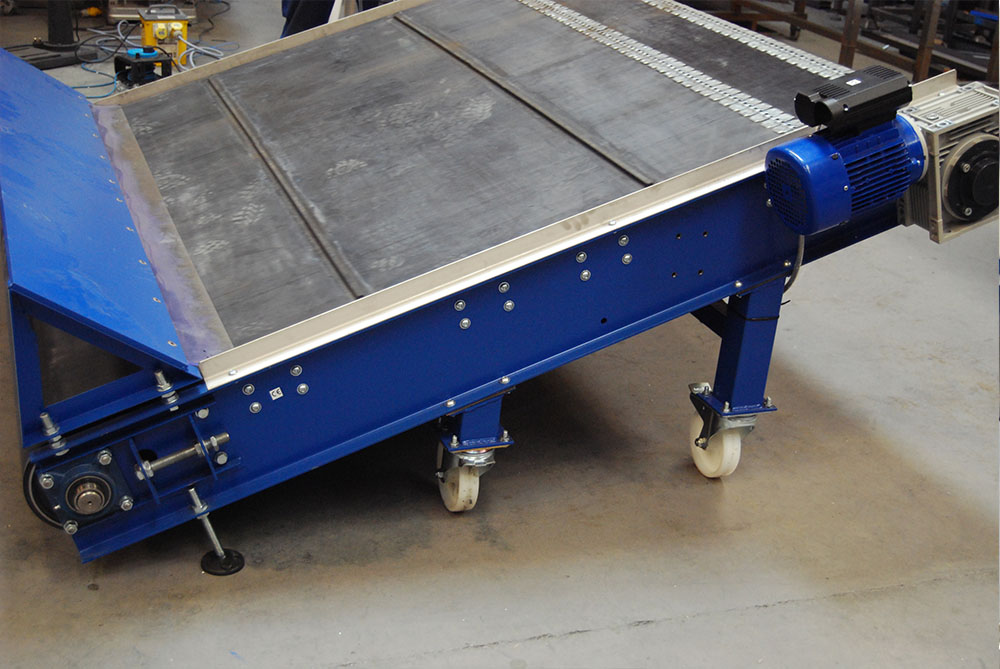 Conveyor Specification
Spaceguard manufacture conveyors for a wide range of industries including food production, packing, pharmaceutical, warehousing and distribution. We are therefore able to design and built industrial equipment to suit specific requirements.
Belt Widths:
400mm to 1800mm
Lengths:
Manufactured to any length required
Belt Material:
3ply PVC Green or 3ply rubber
Drive Type:
Shafted mounted geared motor
Speed:
To suit customer requirements
Support:
Welded 'H' Section
Finish:
Standard blue (RAL5010) however range of colour options available
Optional Extras:

Variable Speed (IP20)
Variable Speed (IP65)
Start/Stop Controls
Fixed or Adjustable Side guides
Quick release belt for easy cleaning
Castors
Spaceguard is a UK workplace equipment manufacturer
In addition to conveyors and conveyor systems, we  design and manufacture bespoke workbenches, packing stations, heavy duty workbenches and storage shelving. We can provide complete solutions for all industrial applications, as a  result Spaceguard is your ideal manufacturing partner.
Please contact us for advice or quotations