Bespoke Workbenches Manufactured in the UK
Spaceguard is a leading manufacturer of both standard and custom designed made to order workbenches.
We produce aesthetically pleasing, robust and reliable work benches and stations for both warehouse and industrial use, with no minimum or maximum order quantity.
Each workbench is designed and manufactured fully bespoke to suit your requirements. We offer a range of workbench materials, allowing you to choose from either a wooden or steel-framed metal workbench construction, with many material options for your workbench worktops. In addition, we offer a selection of storage options and accessories to suit your workspace or activities.
All workbenches are produced to the highest standards in our East Yorkshire based factory.
Please use the contact form at the bottom of this page to make an enquiry, or alternatively contact us directly.
Phone: 01482 363445
Email: sales@spaceguard.co.uk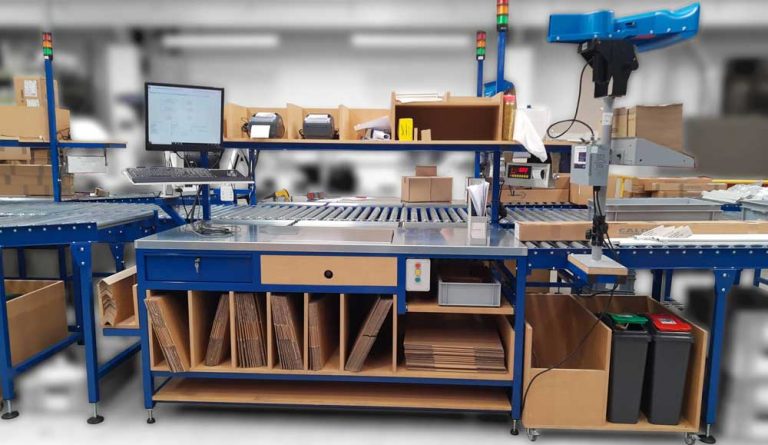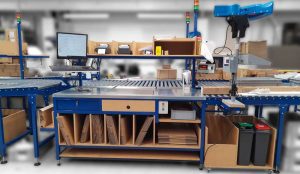 Bespoke workbenches
Fully bespoke made to order workbenches
Wide range of options and accessories
Designed and manufactured in the UK
3D renders & drawings provided
Delivered fully assembled or installed by our team
Bespoke Workbenches Overview
We manufacture fully bespoke and custom-built workshop workbenches to suit customer requirements.
The benefits of having a purpose-built workbench include customisable storage, tidy and safe electrical or computer integration, application suitable materials such as anti-static worktops, and also the addition of a process aids such as conveyors or ball tables.
Our bespoke workbenches allow you to fully optimise your workspace to suit your process, leading to improvements in quality in addition to consistency.
We can support your custom workbench project from concept to production, installation and beyond. Our knowledgeable sales team have in-depth experience of a wide range of industries and can give advice on materials, sizes, and industry best practices.
Not only are we able to provide single bespoke benches, but we can also design and install complete workbench and bespoke workstation systems complete with any required accessories.
We offer a wide range of competitively priced products to suit all industrial sectors, environments and applications.
Please contact us today to discuss your requirements in detail. 

We offer interactive 3D models to assist in finalising details for more complex designs
Get a FREE Workbench Quote today
We are a leading UK manufacturer of bespoke workbenches
Email sales@spaceguard.co.uk with your enquiries
Are you looking for a Bespoke Workbench?
Tell us about your requirements to receive a FREE quotation
Please complete the form below to send a message to our team.
For product and pricing enquiries please include a brief overview of your requirements.
Quick response guaranteed
8-5pm Mon to Thurs, and 9-3pm on Fridays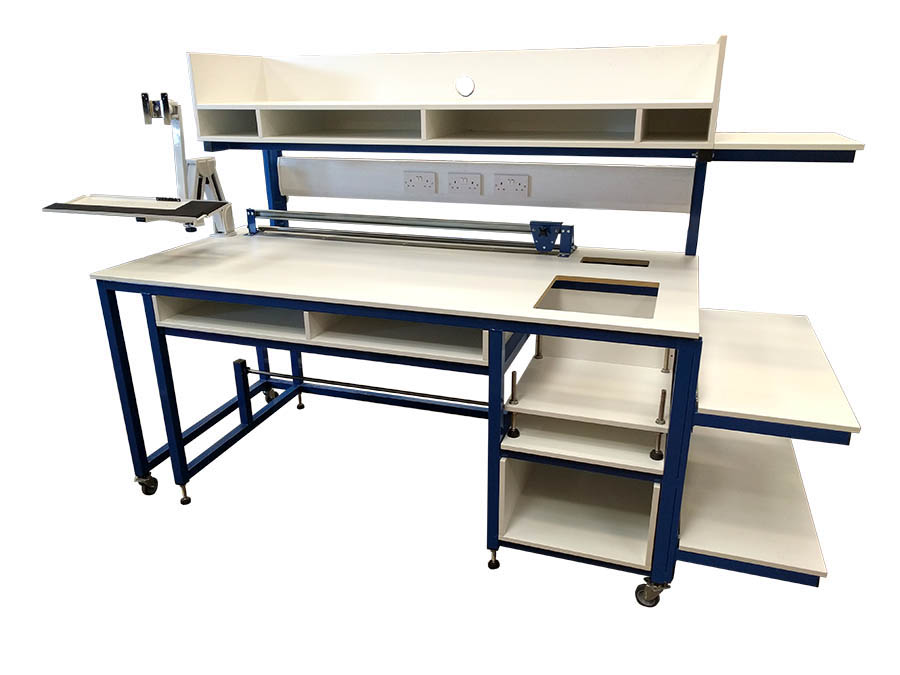 Bespoke work benches are made to order to suit your requirements.