Bespoke workbenches and workstations
From concept to completion. Spaceguard is an ideal partner for design and manufacture of bespoke workbenches, and workstations to suit your requirements.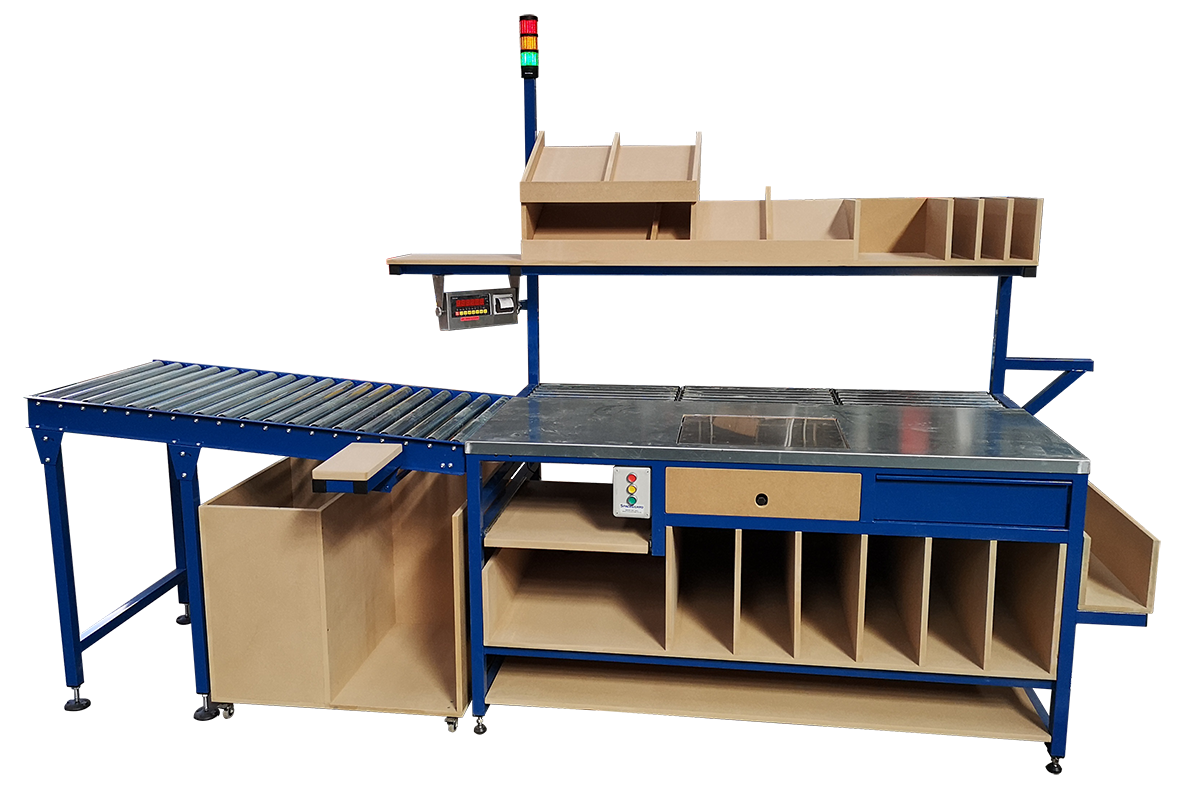 The addition of a well designed workbench suited towards the specific task and company. Is an ideal way to improve productivity, improve ergonomics and reduce wasted time. Along with improving quality and consistency within process. As a UK manufacturer Spaceguard works closely with clients ensuring the bespoke workbench is going going to deliver savings and has scope for growth. To be able to effectively cope during busy periods. Where required Spaceguard is able to look at the process, manufacture and supply, benches, workstations which include process accessories, conveyors and other automation equipment. With options for storage, electrics and IT Spaceguard always aim to deliver bespoke packing bench which far out way the functionality of a standard bench, and deliver real benefits.
From concept to implementation, Spaceguard is the ideal partner for your bespoke workbench requirements.
Manufacturing Lean process work areas for industry. By reducing processing costs, whilst improving quality. Through gains in productivity, environment and ergonomics. Working with you, Spaceguard offer a full Lean process package. Including well engineered workbenches, Automation, Trolleys, Storage and IT.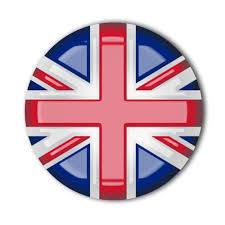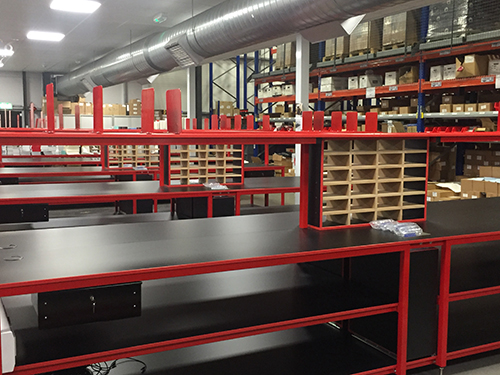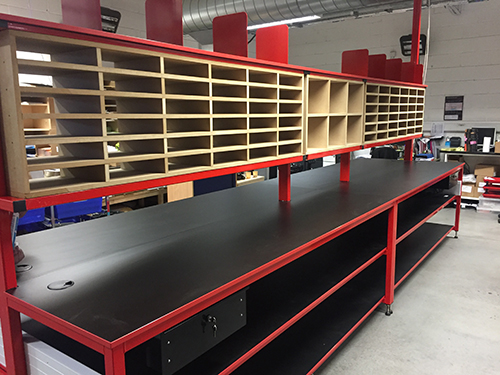 Working with the customer from concept sketches, a 3d drawings are produced, prior to manufacture.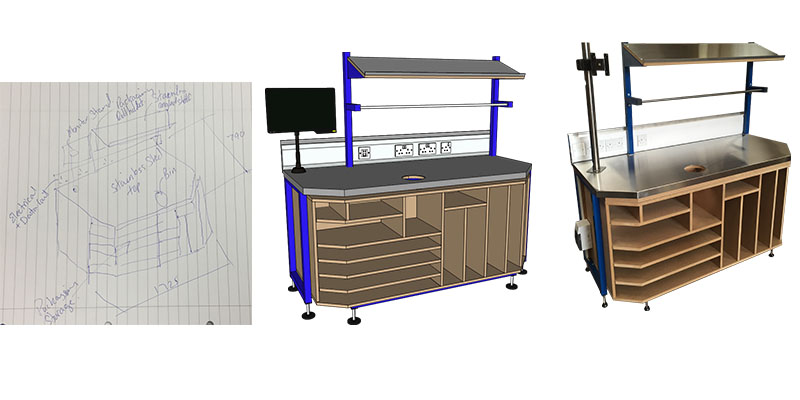 From customer site sketch of concept requirements, 3D modelling prior to production is the ideal method to ensure the concept is suitable, through to the full production table. Spaceguard works with our customers to ensure the bespoke workstation is fulfills the expected customer requirements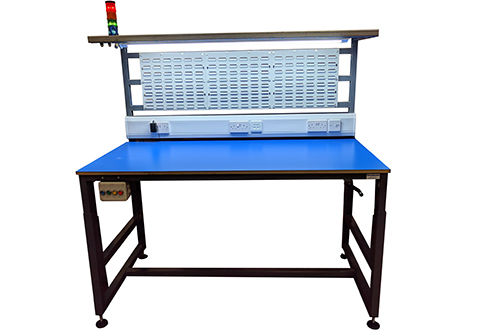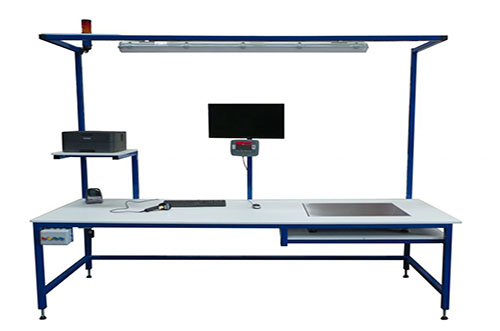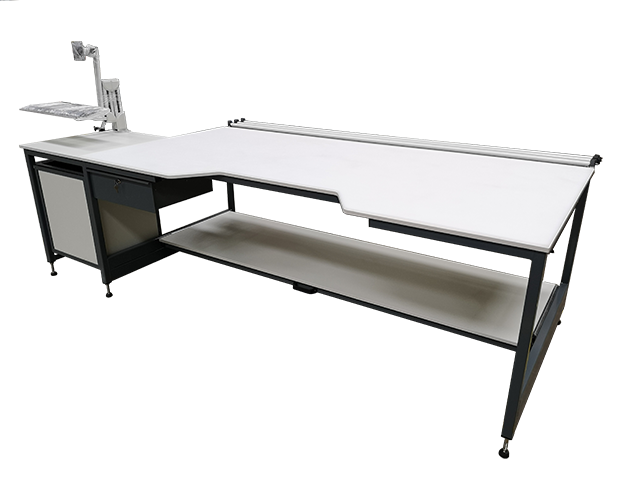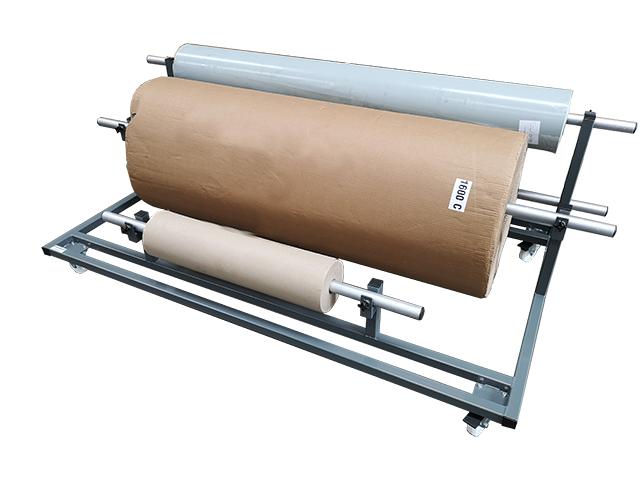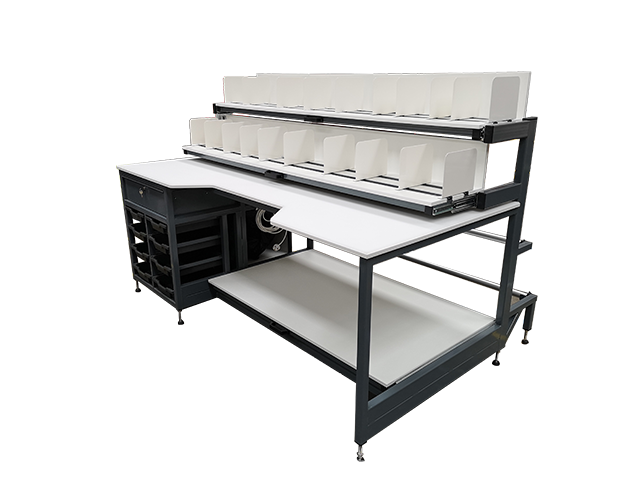 Custom fitted bespoke workshop workbenches
Spaceguard is an ideal partner for your bespoke workbench requirements. As part of our services we offer on site installation and service. For all our workbench and automation products.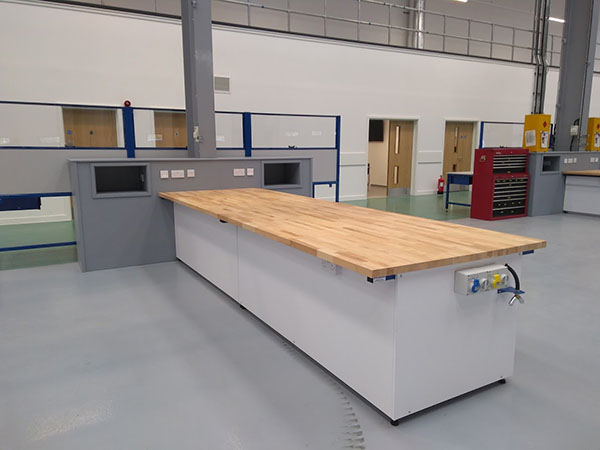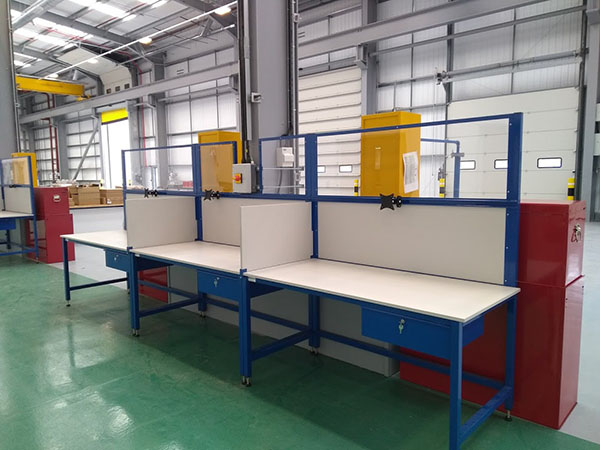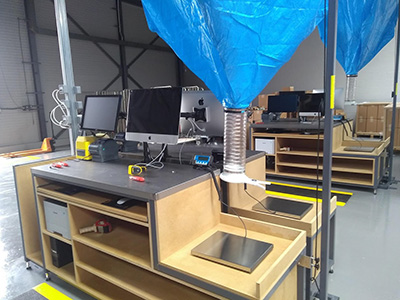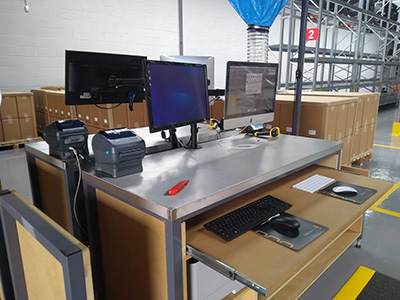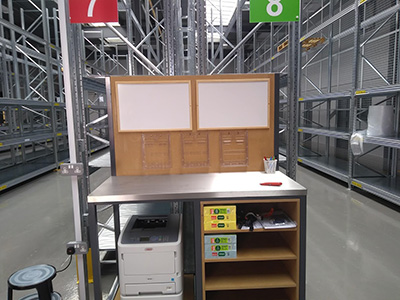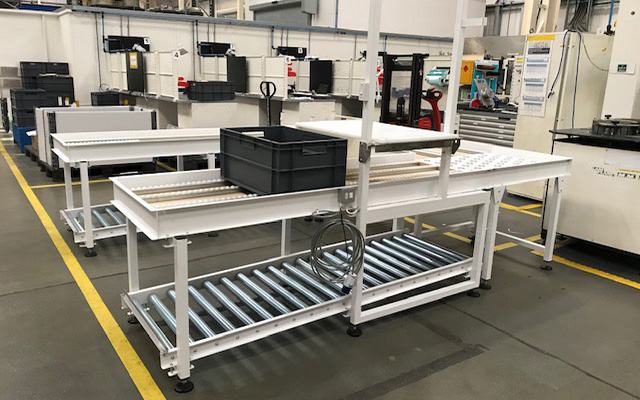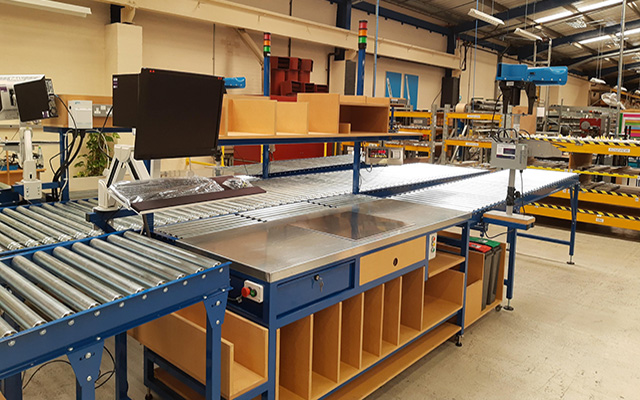 Spaceguard manufactured products include;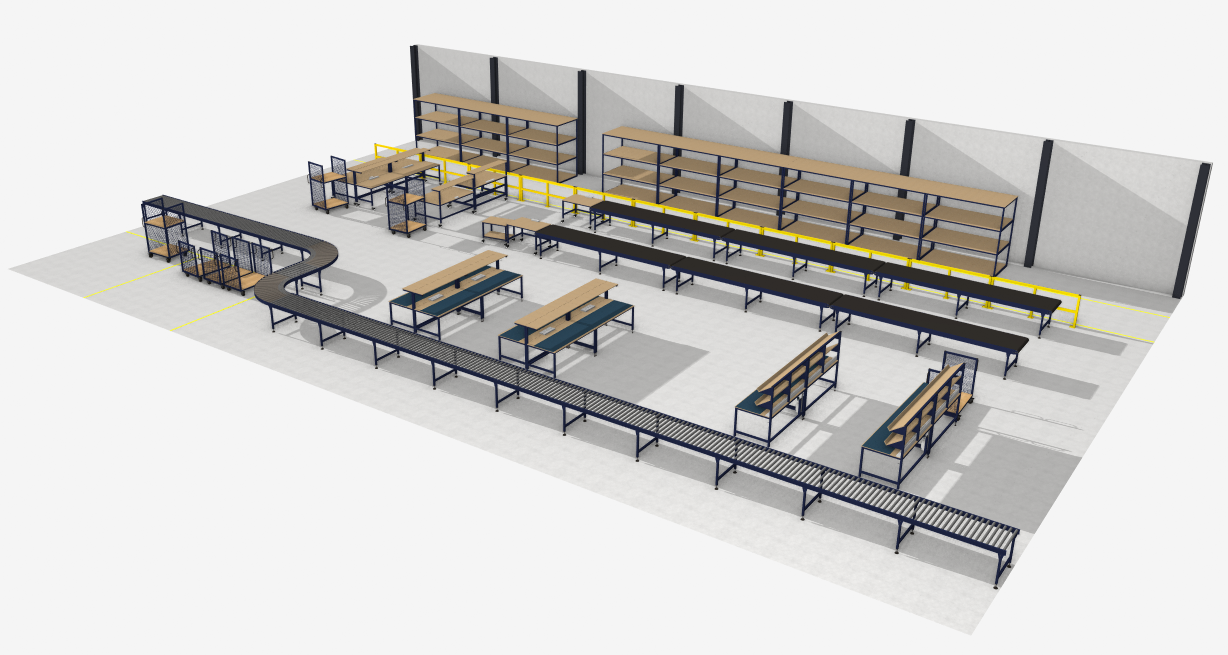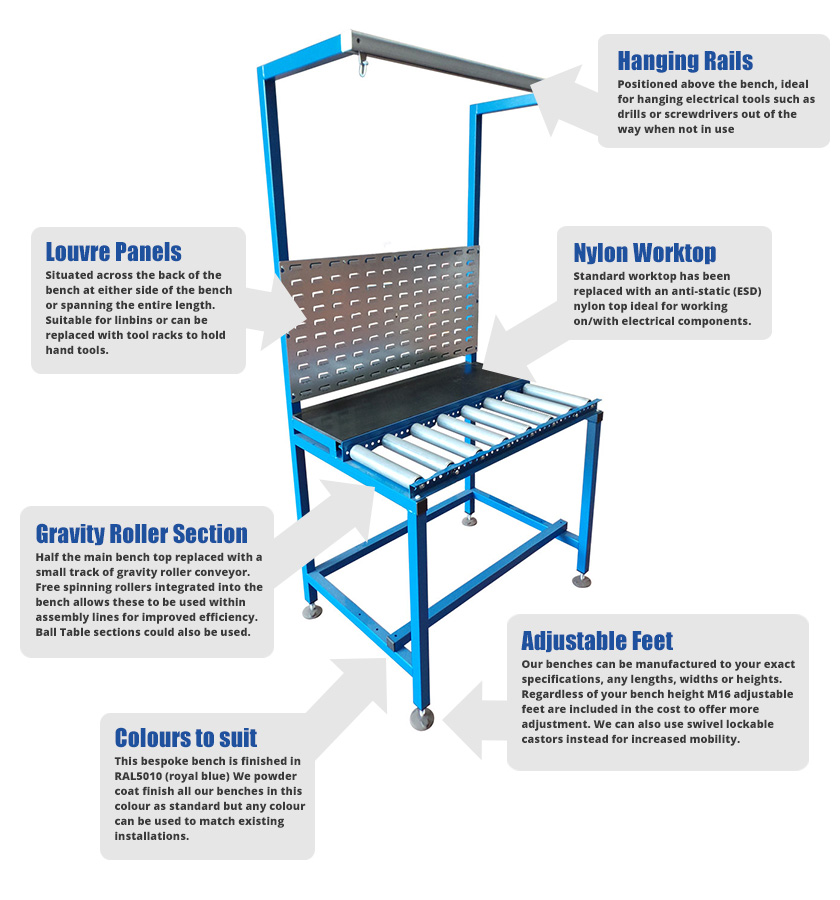 For Standard tables please visit our standard workbench site