Custom Fitted Workstations designed, manufactured and installed by Spaceguard
As specialists in custom fitted workstations, we will ensure your workstations are manufactured to fit into precise areas as required.
We use 3D design to ensure accuracy, producing room and workstation layouts for your space whilst taking into account all process requirements. This includes consideration of the location of power and data sockets and their accessibility, as well as access to other IT or process equipment in and around the workstation for maximum efficiency.
Our goal is to build fit for purpose and ready for work solutions to enhance your workspace, and we work closely with our customers to achieve this. Throughout the design process we keep a dialogue with our clients to check that we build to your exact specifications.
Our in house design team produce 3D drawings and renders of your fitted workstations, so you can be assured of the final look and build of the product you will receive. 
Spaceguard manufacture industrial workspace furniture ideal for most applications including testing, inspection room and assembly, this can be manufactured to suit any building space to give the best use of the available area for storage and process.
Our Custom fitted workstations can be manufactured to incorporate roller conveyors, packing materials, ESD work surfaces and many more options. Please let our team know what your requirements are.
For further information or to receive a quotation please contact us
Phone: 01482 363445
Email: sales@spaceguard.co.uk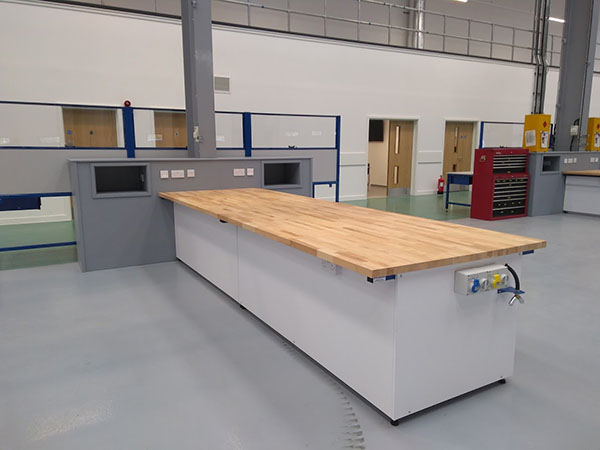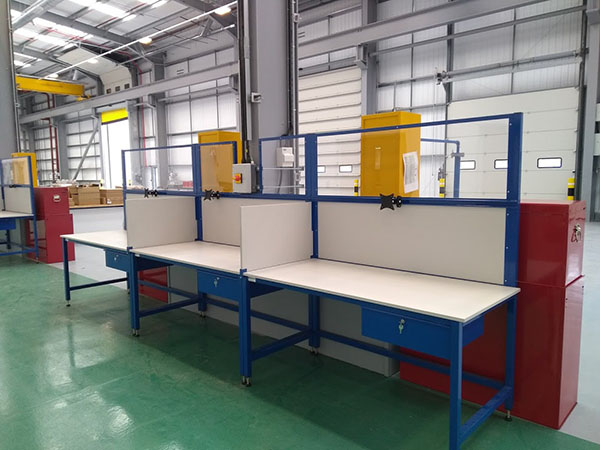 Custom workstations built to suit your business.
Contact our team for advice and quotes.
Receive a FREE quotation
Please complete the form below to send a message to our team.
For product and pricing enquiries please include a brief overview of your requirements.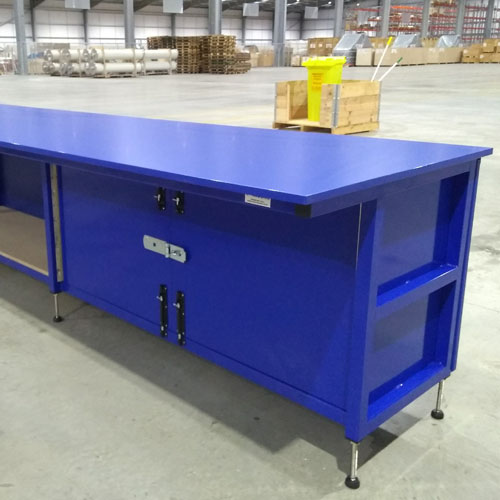 Custom designed and fitted industrial workstations are suitable for a range of environments