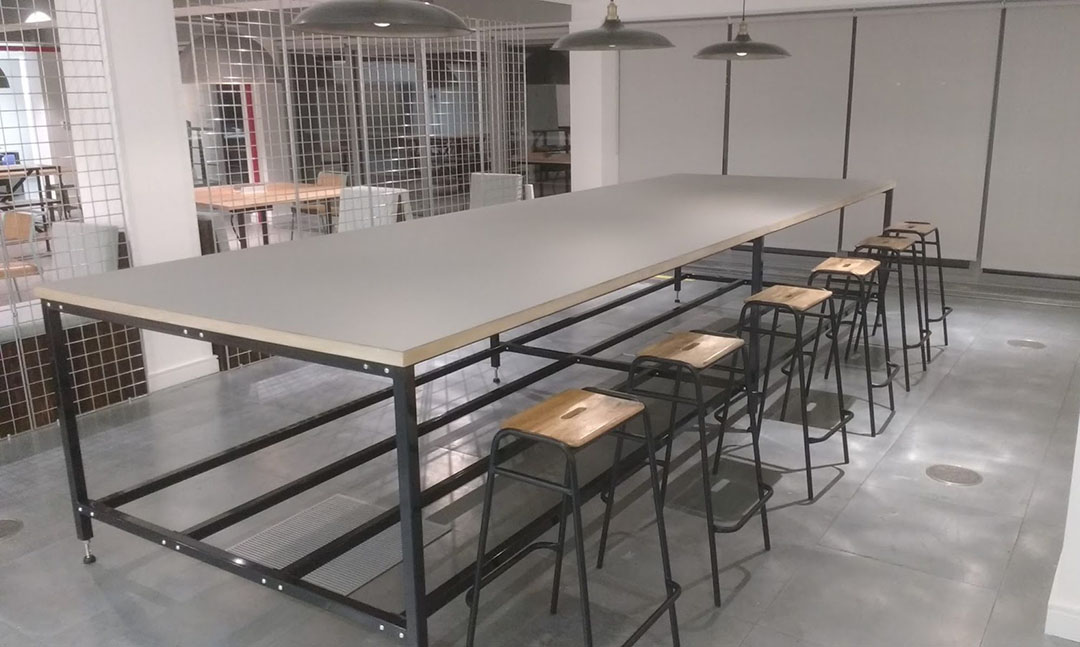 Cutting table, manufactured in the UK by Spaceguard to your specifications
Spaceguard manufacture in the UK a wide range of fabric cutting table, ideal for a wide variety of applications. Whether you require a large cutting table surface for a busy design studio. Or a more compact sewing cutting table for working from home. Spaceguard manufactures ergonomically designed cutting tables to suit your specific requirements.
Manufactured in our UK based factory, Spaceguard cutting tables are either fully welded steel framed or full wood framed, dependent on customer requirement.
Spaceguard cutting table products are made to the highest expected quality ensuring you receive a work table that is durable and long lasting. Should you require additional storage, cutting tables can have drawers and shelves to take equipment, patterns and materials. Along with space underneath the cutting table to for box storage, incorporated within the design.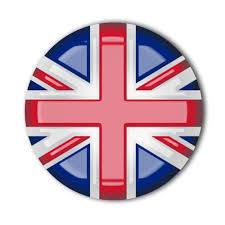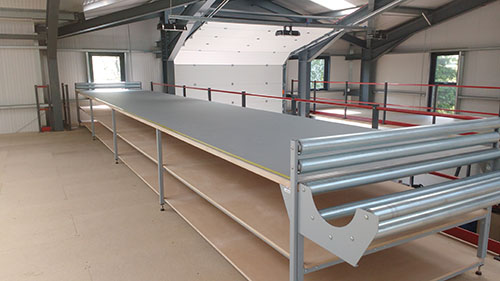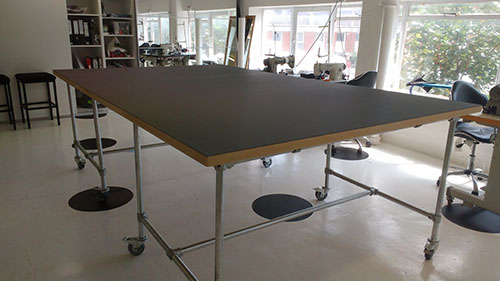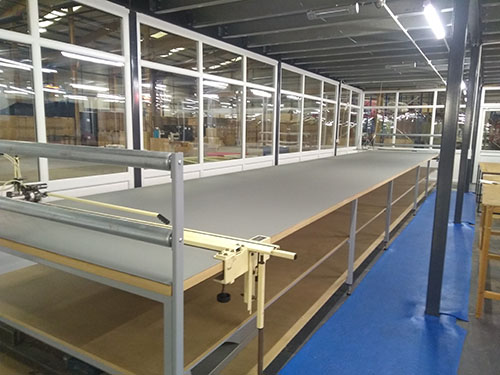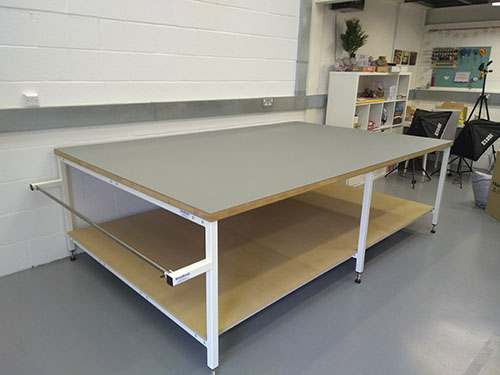 With a wide range of tops available. Including hardwood, PVC, linoleum, stainless steel or simply MDF. Spaceguard Industrial cutting tables are also suitable for printing and sign making applications. Ensuring we produce the exact table you require. With many options to choose from including; dimensions, castors and storage options.
Manufactured from either durable powder coated welded steel frame, solid wooden construction, or retro industrial pipe. Spaceguard has been manufacturing large and small cutting tables for over 10 years. With a wealth of experience in delivering, industrial cutting table s delivered to your requirements. As a proven UK manufacturer Spaceguard is an ideal partner. We also offer an on site installation service for larger worktables.
Standard wooden cutting tables and standard cutting tables can be ordered online.
Additional sign cutting table accessories.
Roll holders and cutters. – Holds industrial vinyl rolls in various sizes/weights. Cuts smoothly and cleanly. Conveniently integrated to your workstation.
Integrated Bin Rail and Supply Bins: Integrated waste bin into cutting table. Ideal solution for waste and offcuts.
Castors : Locks swivel and wheel for total immobility. Ideal for moving the workbench around the workshop.