Post & Parcel Trolleys made in the UK
All our post & parcel trolleys are manufactured to the highest quality in the UK by Spaceguard
Post & Parcel trolleys are a versatile way of transporting and storing post and parcels in a wide range of environments including warehouses and mailrooms.
All trolleys are manufactured to order in our UK-based factory, as such you can choose the exact size, shape, wheel type, materials accessories and colours to suit your requirements.
These post trolleys are an ideal companion to our bespoke packing tables, which are popular in e-commerce, mailroom, and warehouse environments.
We manufacture fully bespoke trolleys to suit your needs.
For all enquiries please contact our helpful sales team
Phone: 01482 363445
Email: sales@spaceguard.co.uk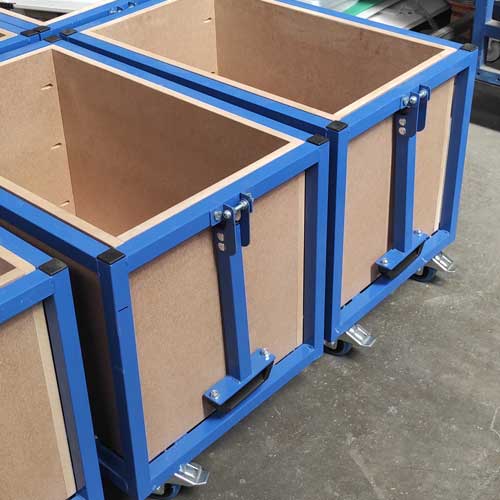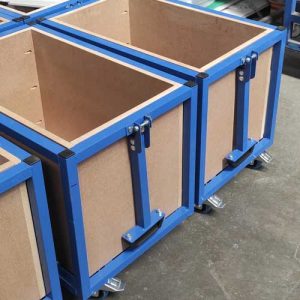 Post & Parcel Trolleys
Designed and manufactured to order in the UK
Made to suit your specifications
Wide choice of material options & colours
Delivered fully assembled
Receive a FREE quotation
Please complete the form below to send a message to our team.
For product and pricing enquiries please include a brief overview of your requirements.
Quick response guaranteed
8-5pm Mon to Thurs, and 9-3pm on Fridays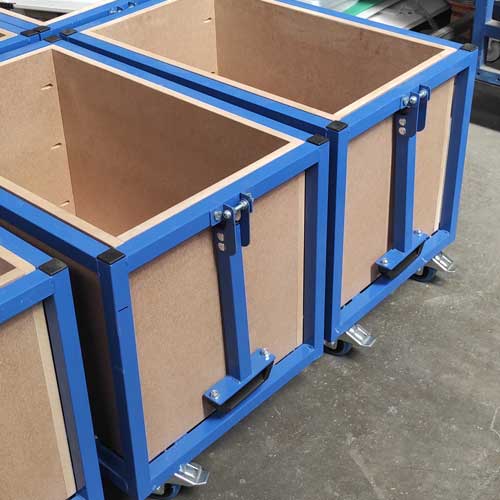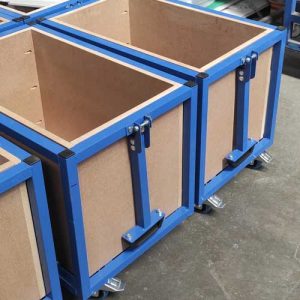 All trolleys are made in the UK by Spaceguard to suit your specification