Industrial guarding manufactured in the UK
We manufacture custom designed guarding to meet your industrial safety and security needs
Industrial guarding is important in workplaces to protect both people and products. We manufacture a wide range of guarding including industrial fencing. mesh guarding, safety fencing, warehouse partitioning, barriers, and security cages.
All equipment is designed and manufactured to order to suit your specific needs.
For all enquiries please contact our sales team
Phone: 01482 363445
Email: sales@spaceguard.co.uk

Industrial Guarding & Barriers
Fully bespoke
Designed & manufactured in the UK
Wide range of options available
3D renders & drawings provided
Industrial Guarding Overview
Please contact our helpful sales team with your requirements to receive a free quotation.
Spaceguard manufactures a wide range of guarding products to fulfil all your security and protection requirements.
Industrial mesh guarding is important for safety and security in a number of ways, it can be used to enclose hazardous machinery or areas of a factory where workers should not be present. This helps to prevent accidental injury by keeping workers away from dangerous equipment or materials. It can also be used to prevent accidents caused by falling objects. For example, mesh panels can be installed on the upper levels of storage racks to prevent items from falling onto workers below.
Mesh guarding can be used to control access to certain areas of a factory or warehouse to help to prevent theft or unauthorized access to valuable or sensitive equipment or materials.
In many industries, there are also regulatory standards that require certain safety measures to be in place. Industrial mesh guarding can help companies meet these standards.
We manufacture mesh guarding to order to suit your requirements.

Get a FREE Industrial Guarding Quote today
We are a leading UK manufacturer of bespoke industrial guarding
Email sales@spaceguard.co.uk with your enquiries
Receive a FREE quotation
Please complete the form below to send a message to our team.
For product and pricing enquiries please include a brief overview of your requirements.
Quick response guaranteed
8-5pm Mon to Thurs, and 9-3pm on Fridays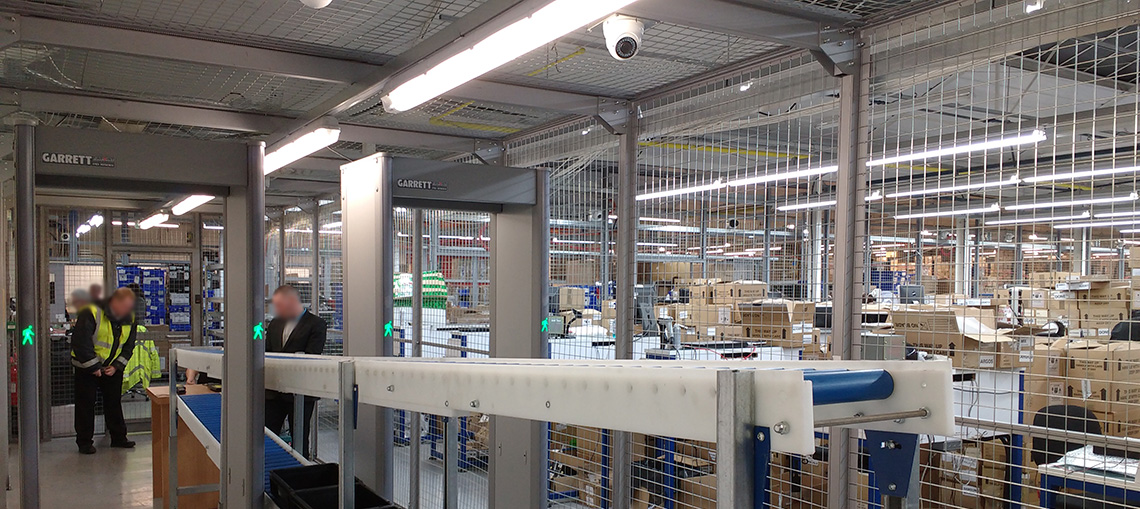 From security enclosures to machine guards, Spaceguard manufactures a wide range of industrial guarding in the UK