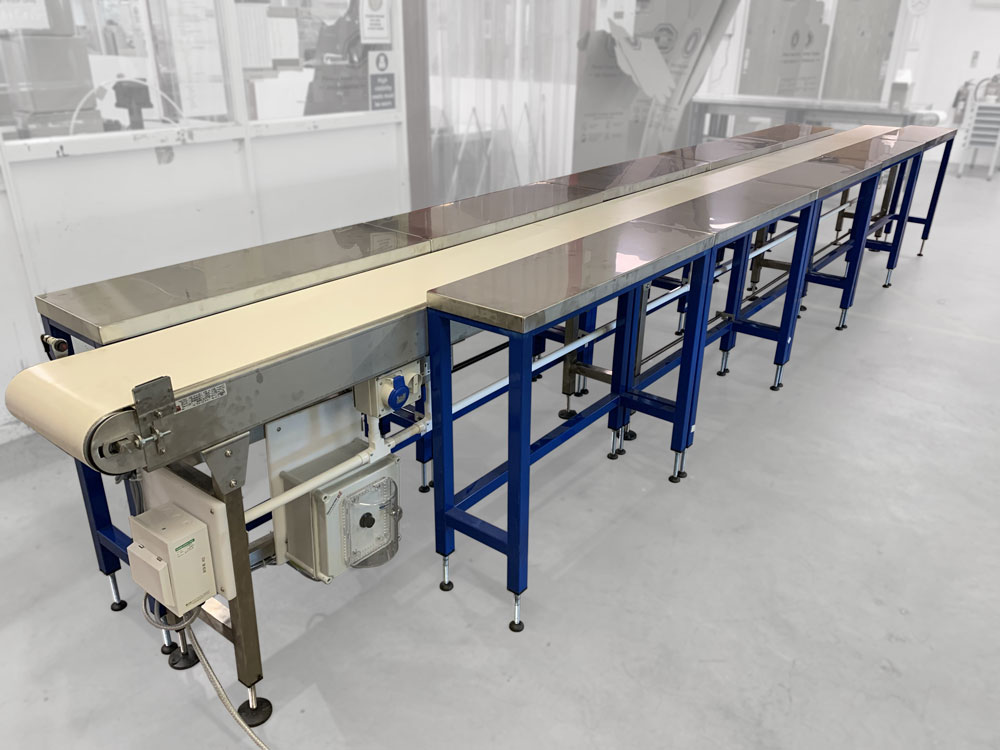 Stainless steel belt conveyor & side tables - manufactured & installed by Spaceguard
The above stainless steel packing conveyor was recently installed by Spaceguard for a well known UK based skincare and cosmetics brand.
Spaceguard worked closely with the company to determine the requirements for their enhanced packing area. They required a number of conveyor belts in hygienic stainless steel, complete with white 2ply PVC belts.
The conveyors manufactured and installed by Spaceguard were between six and seven metres long, each fitted with Start / Stop / remote stop & PEC control panel and also variable speed control.
Side tables with easy to clean stainless steel tops were also needed for the packing area. To meet this need Spaceguard manufactured 32 tables with connecting hooks allowing them to be positioned together alongside the conveyor.
We manufacture all our conveyors, industrial workbenches and stainless steel tables to suit our customer requirements.
Phone: 01482 363445
Email: sales@spaceguard.co.uk
Above is an example of the PEC which stops the belt moving when an item is detected in front of the sensor. This stops items falling off the belt.
Are you looking for help with your packing area?
We have over 30 years of experience in manufacturing robust and ready for work equipment to help businesses improve their transport and packing processes.
Phone: 01482 363445
Email: sales@spaceguard.co.uk
Receive a FREE quotation
Please complete the form below to send a message to our team.
For product and pricing enquiries please include a brief overview of your requirements.