Stainless Steel Workbench Overview
We offer a wide range of competitively priced workbenches to suit all industrial sectors, environments and applications.
Please contact our helpful sales team with your requirements to receive a free quotation.
Stainless steel is a strong and durable material that can withstand heavy use and harsh environments.
This makes it an ideal material for workbenches that need to withstand the wear and tear of industrial use. As stainless steel is highly resistant to corrosion, it's an excellent workbench material choice for environments where exposure to chemicals, moisture, or other corrosive substances is common.
Stainless steel is easy to clean and sanitize, making it a popular choice in industries where cleanliness is a top priority, such as food and pharmaceutical manufacturing.
We design workbenches that can be customized and configured with different features, such as drawers, shelves, or electrical sockets, to provide maximum functionality for a particular work environment.
Stainless steel is also 100% recyclable material, which makes it an environmentally friendly material choice.

Meat Processing Workstations
The workstation shown is designed so one member of staff can collate, grade and weigh four cuts of beef, collating the product into specific weight bags and packaging boxes to maximise productivity.
The unit allows for draining of excess liquids along with storage of packaging. The weigh scale simply slides down to the required position reducing additional associated costs. The full unit is easily diss assembled to allow cleaning.
All Spaceguard equipment comes complete with product manuals including food safe information on direct contact surfaces.
Please contact sales with any processing workstation enquiries.

Get a FREE Stainless Steel Workbench Quote today
We are a leading UK manufacturer of bespoke workbenches
Email sales@spaceguard.co.uk with your enquiries
Are you looking for a Stainless Steel Workbench?
Tell us about your requirements to receive a FREE quotation
Please complete the form below to send a message to our team.
For product and pricing enquiries please include a brief overview of your requirements.
Quick response guaranteed
8-5pm Mon to Thurs, and 9-3pm on Fridays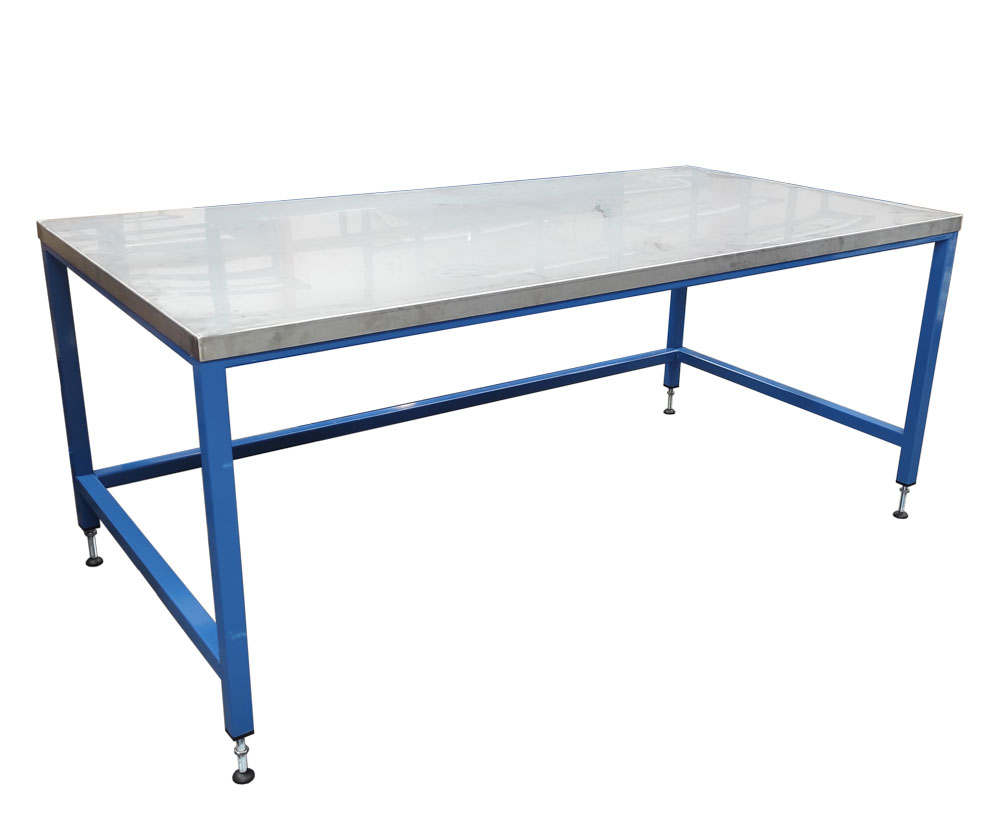 Stainless steel tables are ideal for food packing and processing environments