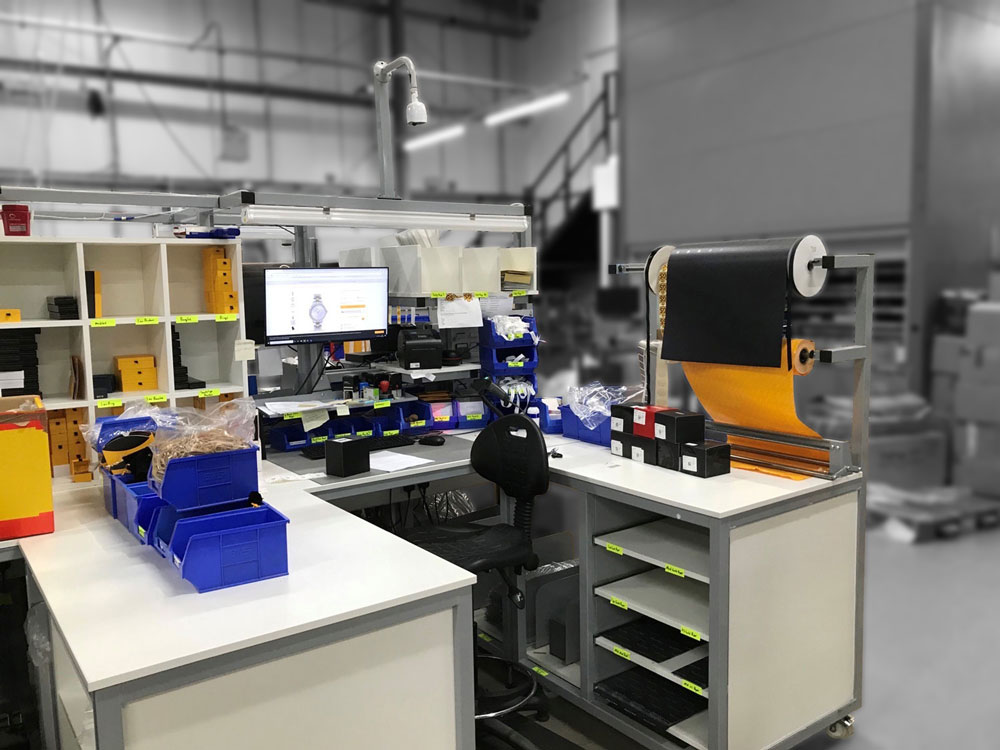 Spaceguard manufactures fully bespoke packing area workbenches to suit customer requirements
In 2019 the Watches of Switzerland Group approached Spaceguard to design and manufacture a bespoke ecommerce packing bench system.
Since then we have provided further packing benches as required, with modifications made to the design as necessary.
The original design had all bench parts mounted on feet instead of castors. Later versions included castors at the customers request so that some parts of the bench could be repositioned easily.
The workstation also features bench-mounted cutters, roll holders, pull out bins & shelves, louvre panels, camera mounts, lighting rails, and under bench mounted sockets.
If you have any enquiries about this project or any of our products, please contact our helpful sales team.
Phone: 01482 363445
Email: sales@spaceguard.co.uk
Are you looking for a packing bench solution for your business?
Spaceguard are UK manufacturers of entirely bespoke made to order workbenches, packing benches, conveyor systems, and more.
Many of our products start off from a simple sketch or a quick phone call with our helpful design & sales teams.
If you have an idea in mind for a workstation or packing area to enhance your business then please send it over to us for a no-obligation quote.