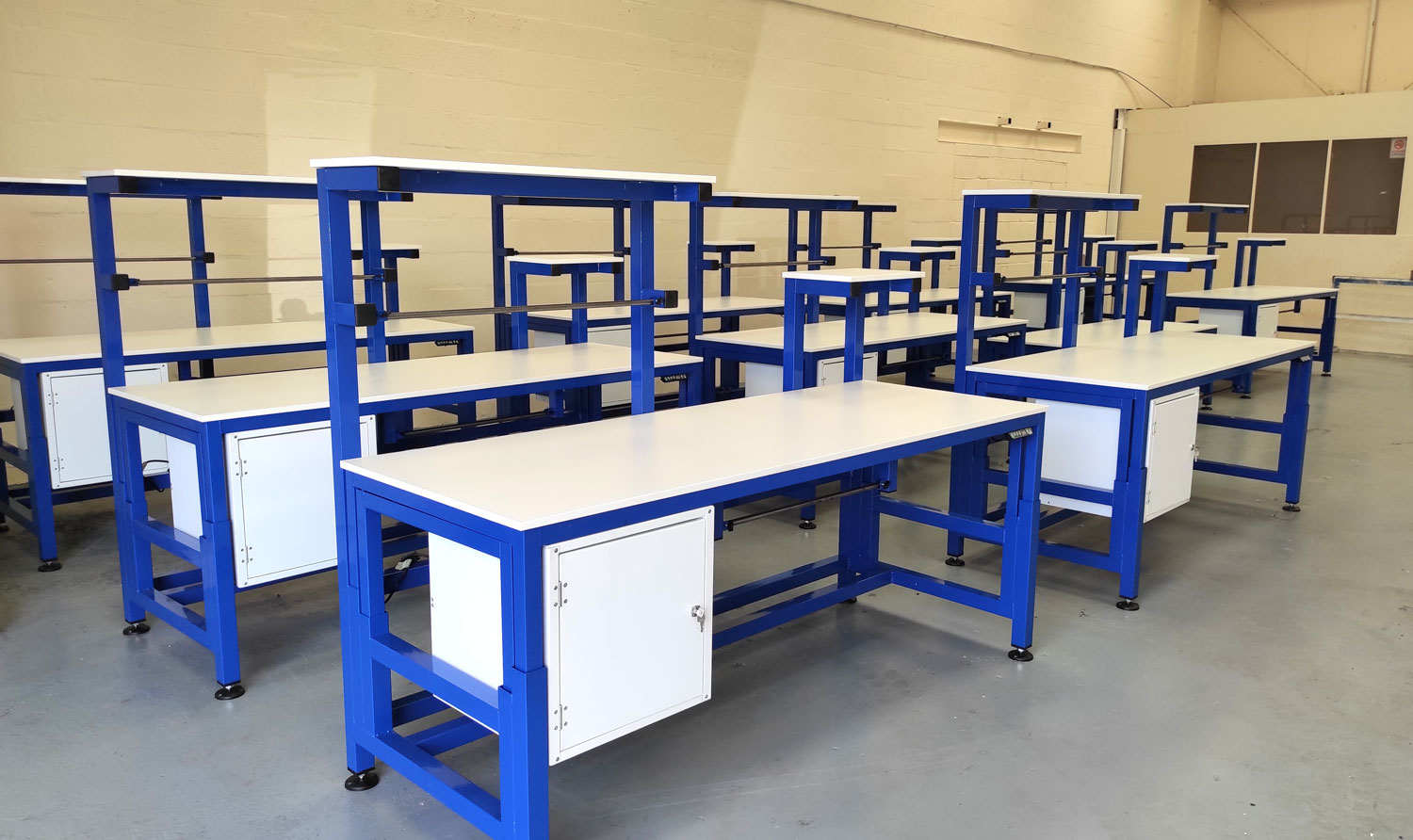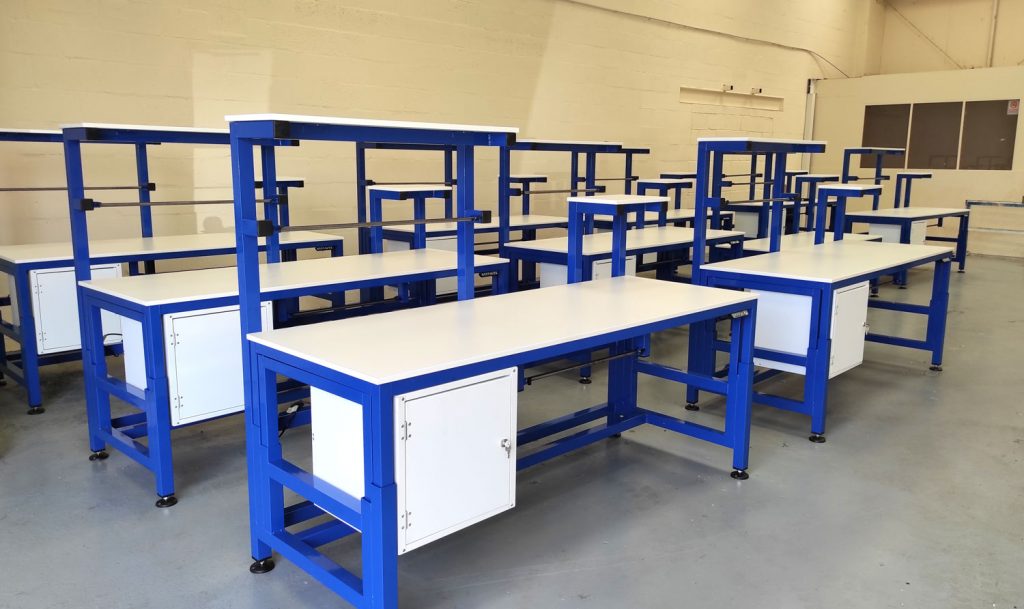 At Spaceguard we make a huge variety of durable workbenches & workshop equipment. These electrical height adjustable workbenches can be operated at the touch of a button, giving the user control of their workstation height for maximum comfort and productivity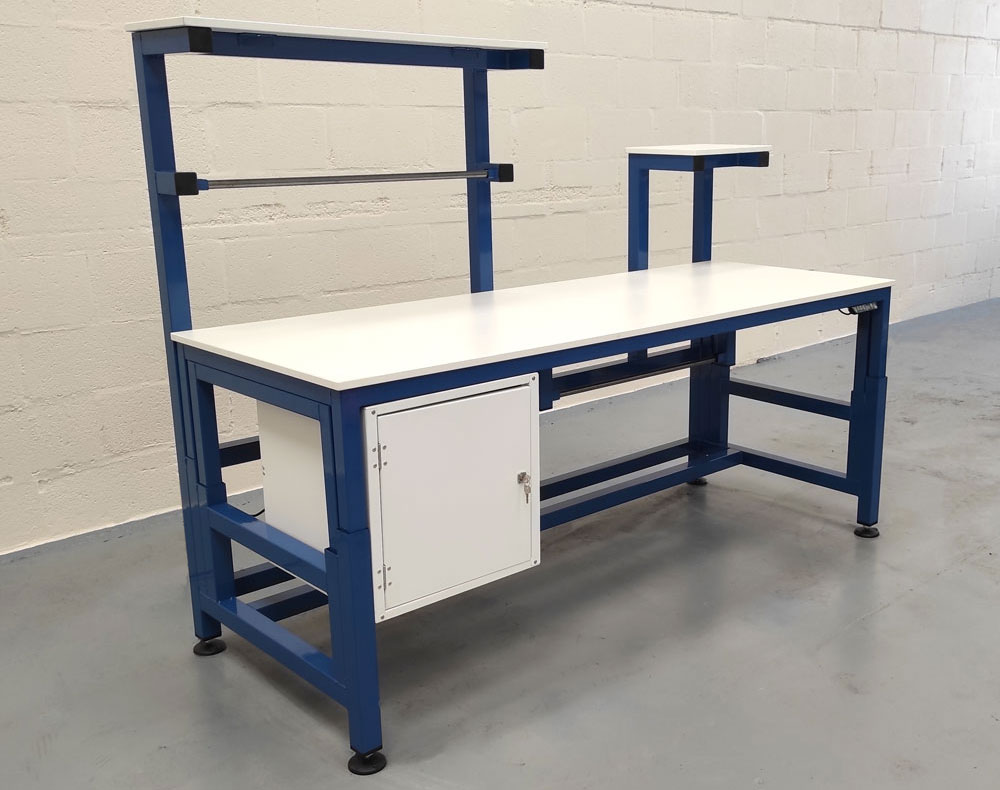 These heavy duty workbenches are comprised of a fully welded powder coated steel frame, with roll holders, an under bench cupboard, and a white melamine faced MDF worktop.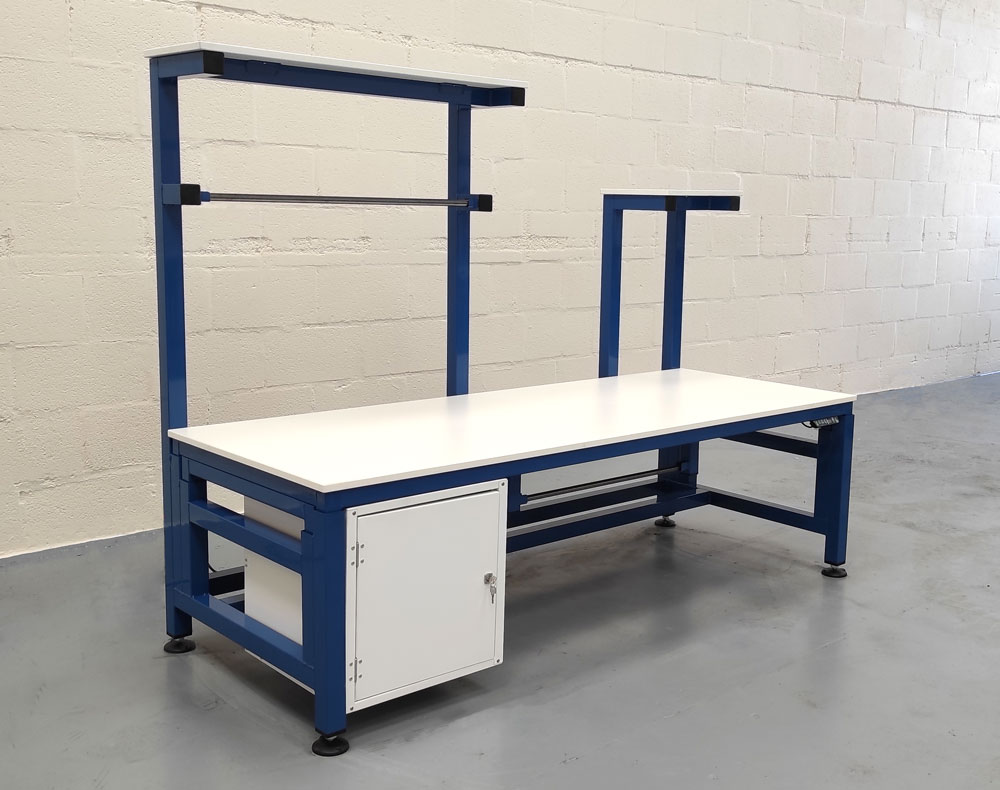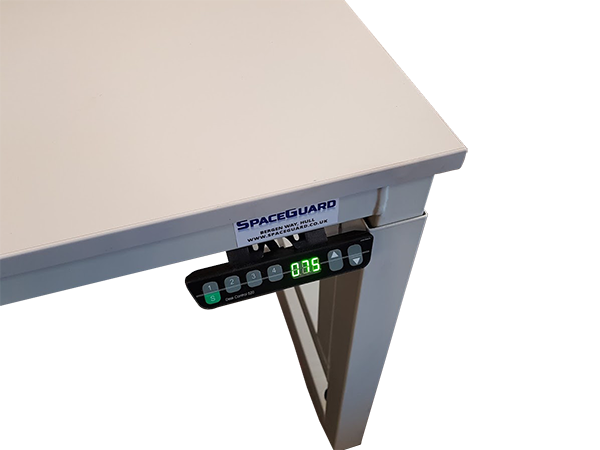 The electrical height adjustable bench display features buttons to adjust the bench height, with an LCD display showing the current height. There are also options to create pre-set heights for different users as required.
See our height-adjustable workbenches page for more examples and other types of height adjustment workbench.
Please see our article on how to design an ergonomic workstation to find out how Spaceguard can help your business keep your staff healthy and happy in the workplace.