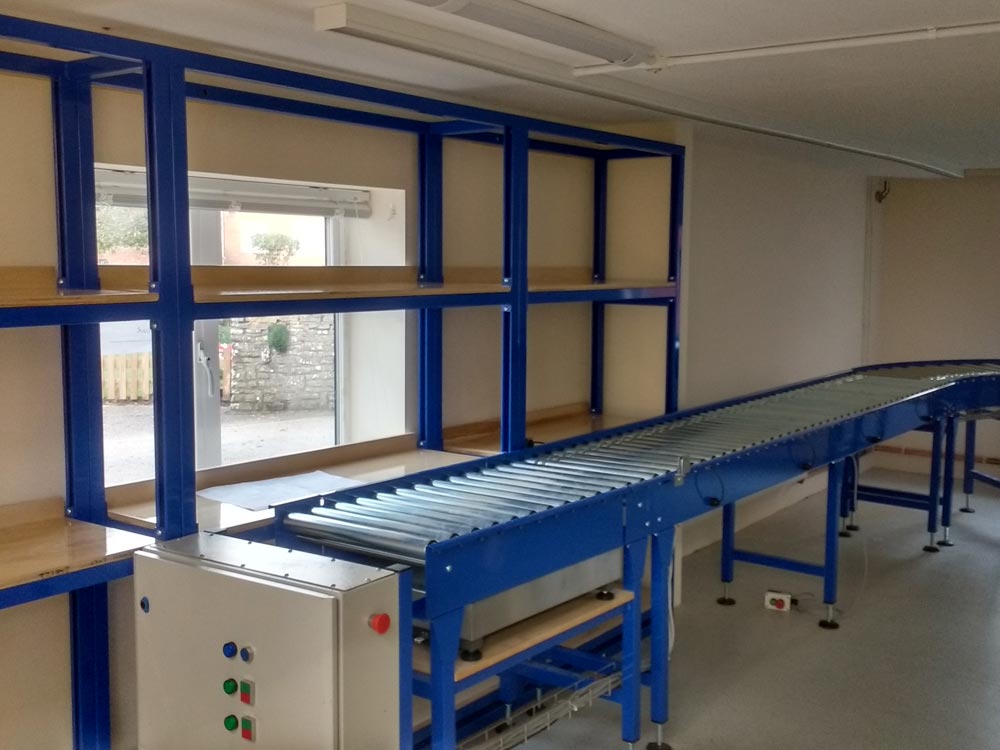 Spaceguard manufactures Conveyor Systems to fit your available workspace
This driven roller conveyor system and storage shelving was installed by our team in 2017
The driven roller conveyor was designed to transport products from the storage area, it features several sections of straight conveyor plus a roller bend to fit the system around the corner of the room. The conveyor was designed to fit into the available space.
The storage shelves are made using fully welded frames, whilst the shelves themselves are height adjustable to accommodate varied product sizes.
If you have any enquiries about this project, or any of our products, please contact our helpful sales team.
Phone: 01482 363445
Email: sales@spaceguard.co.uk
Project Gallery
Below are just some of the photos of Spaceguard products installed and in use on site.
Receive a FREE quotation
Please complete the form below to send a message to our team.
For product and pricing enquiries please include a brief overview of your requirements.