Weigh Scale Bench integration
Integrated bench scales are a key component within distribution & packing warehouses allowing you to accurately measure product quantities or for calculating postage costs.
Both of which are crucial for improving efficiency both in time and money. Spaceguard supplies, installs and integrates weigh scales into workbenches effectively offering a complete "ready to use" package.
Bench scales are available with various plate sizes & weight increments with a range of different head/displays offering various functions that may be required.
The scale range is available in different IP ratings which means we can supply standard scales for various distribution centres right through to scales suitable for heavy use within the food industry.
All scales have been calibrated & certified under ISO 9001 quality standards.
For all enquiries please contact our helpful sales team
Phone: 01482 363445
Email: sales@spaceguard.co.uk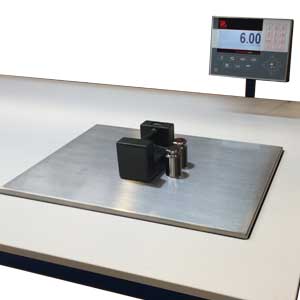 Weigh Scale Integration
Scales can be integrated into tables and conveyors
Choice of weighing scales to suit all applications
We also supply scales loose as required
Variety of functions & IT connection options
Weigh Scale Integration Overview
We offer a wide range of competitively priced packing benches to suit all industrial sectors, environments and applications.
We offer and supply a range of different scales depending on required application including Check Weighing Scales, Counting Scales, Floor Scales, Food Production Scales, Platform Scales and Shipping Scales.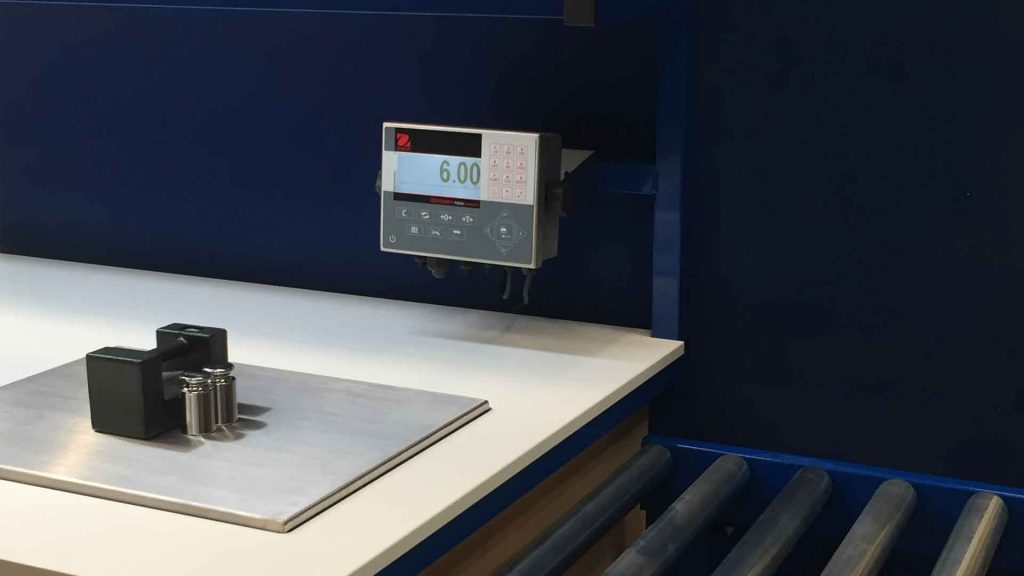 Scale options include:
Plate sizes ranging from 200mm x 200mm through to 1200mm x 1200mm.
Weight increments starting from around 5g (depending on accuracy required).
Max loads up to and over 300kg (again depending on the scale used and the desired application).
Outputs on weigh scale indicator such as RS232, Network data port or also USB.
Loosely Supplied Scales
Spaceguard scales can be loosely supplied, included within the cost of the bench.
This could be ideal if the final position of the scales has yet to be confirmed or the scale may need to be constantly repositioned due to different workers and task requirements.
We can also provide custom brackets for mounting the scale head/display onto the bench itself as well as all electrical and data points offering a solution that needs nothing more than simply plugging in.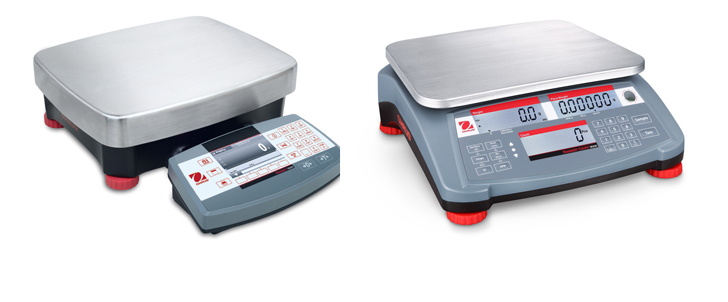 Integrated Bench Scales
We can manufacture workbenches that have custom cutouts within the worktop surface.
Combined with a lower shelf in the right position this allows platform or bench top scales to be sat within the table itself raising them above the work area by just a few millimetres which is ideal for packing and then weighing with no downtime or heavy repeated lifting.
This option is fully bespoke to the scales themselves, we can provide cut-outs to integrate scales within any workbench worktop.
Custom brackets can also be supplied to allow the scale display to be mounted onto the bench wherever required.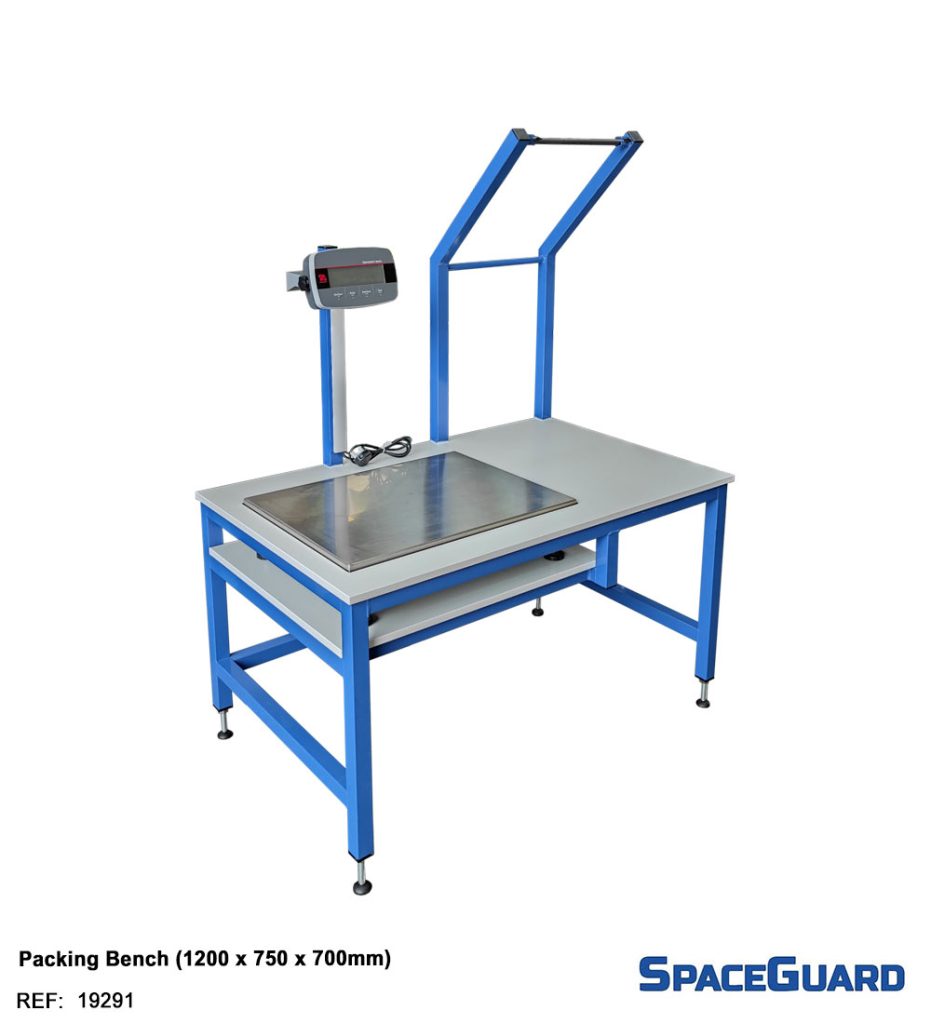 Integrated within Roller Conveyors
This option could be suited for larger products/boxes or within an assembly line.
Scales are positioned on a lower shelf below the worktop (which may be a section of gravity roller or perhaps a ball table). The scales are then re-calibrated taking into account the weight of the worktop.
This then allows larger items to be rolled or easily pushed onto the section connected to the scales underneath. This again is fully bespoke and can work with any scale platform size and can be configured to work exactly to your needs depending on the functions they require.
As with our other types of scale integration we can also supply the custom brackets for the head.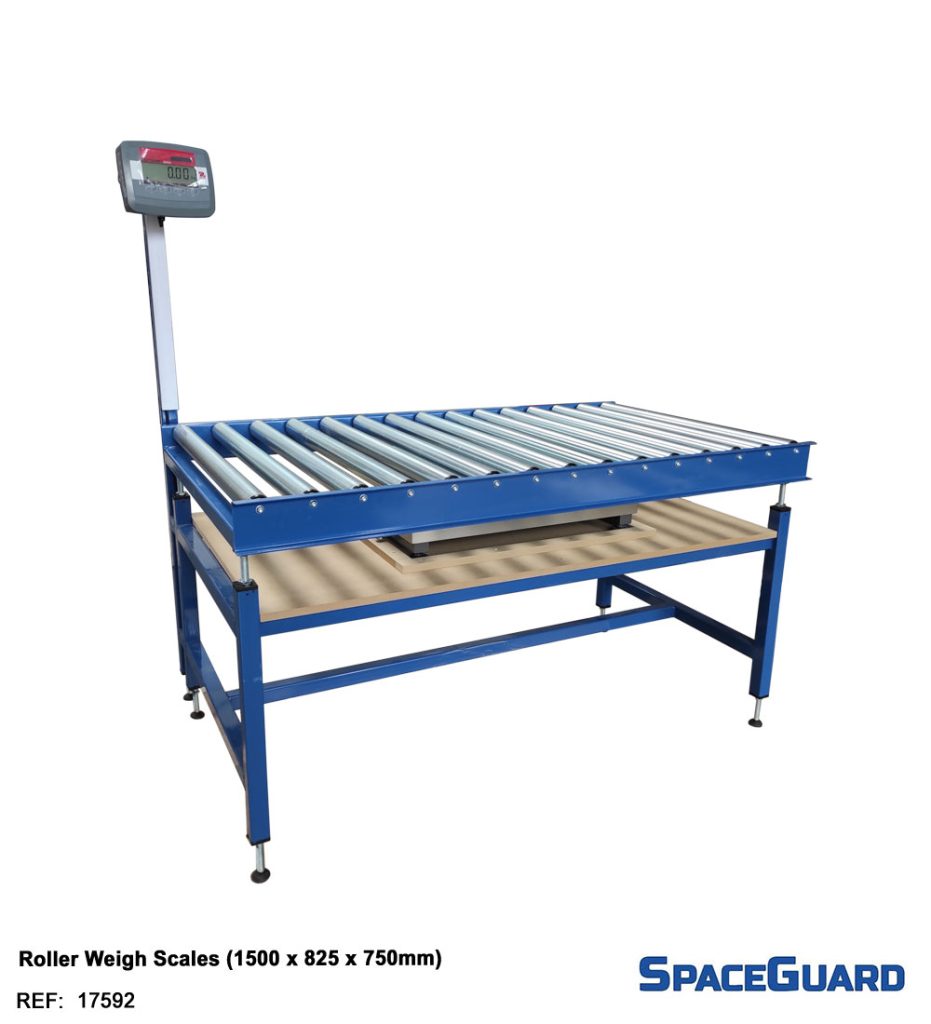 Get a FREE Quote today
We are a leading UK manufacturer & supplier of industrial equipment
Email sales@spaceguard.co.uk with your enquiries
Frequently Asked Questions
Receive a FREE quotation
Please complete the form below to send a message to our team.
For product and pricing enquiries please include a brief overview of your requirements.
Quick response guaranteed
8-5pm Mon to Thurs, and 9-3pm on Fridays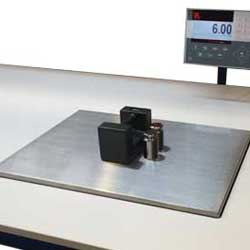 All packing benches are made to order in our UK based factory