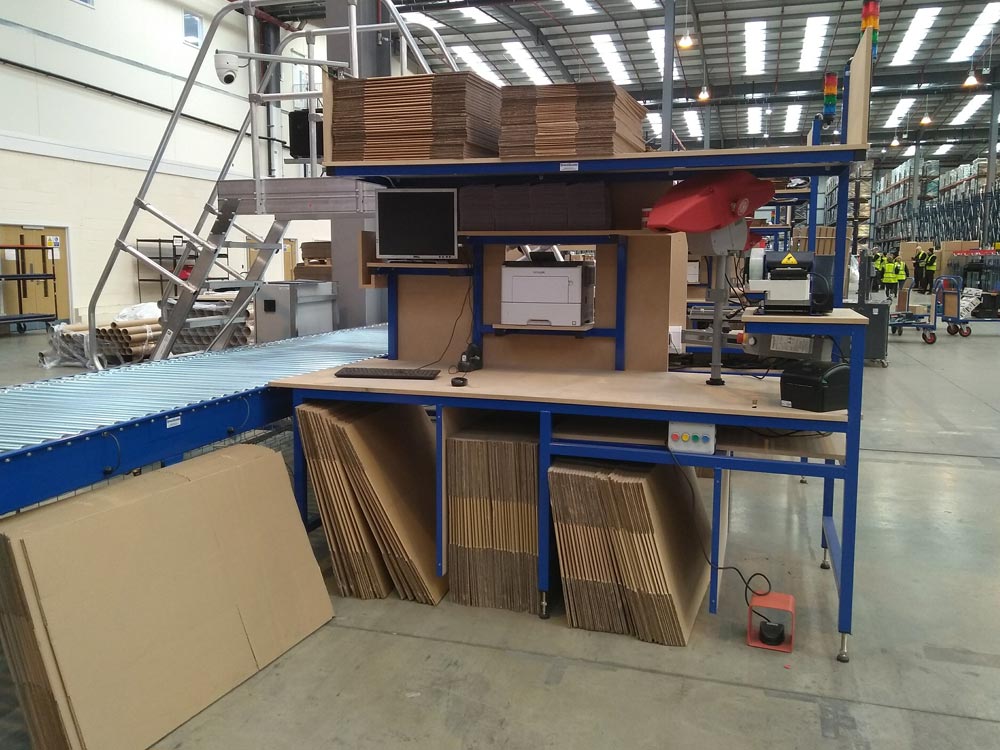 Spaceguard manufacture a range of roller conveyor systems to improve warehouse transportation
This project is from 2017, our team visited the site for the planning and installation phases
The customer required large packing stations that could be situated back to back along a length of roller conveyors.
The conveyor system includes a number of 24v driven roller conveyor sections on castors for manoeuvrability and several lengths of height-adjustable gravity roller conveyor.
If you have any enquiries about this project or any of our products, please contact our helpful sales team.
Phone: 01482 363445
Email: sales@spaceguard.co.uk
Customer Mock Up
We are very used to drawings and scribbles from our customers, or notes on scraps of paper - we are happy to work with whatever the customer is able to provide as a starting point.
However, for this project when our on site team arrived, they soon realised the customer didn't really need our expertise in building packing benches, as they'd already made their own.
The final design, whilst a little more complex, didn't deviate much from this original customer mock up.
Receive a FREE quotation
Please complete the form below to send a message to our team.
For product and pricing enquiries please include a brief overview of your requirements.