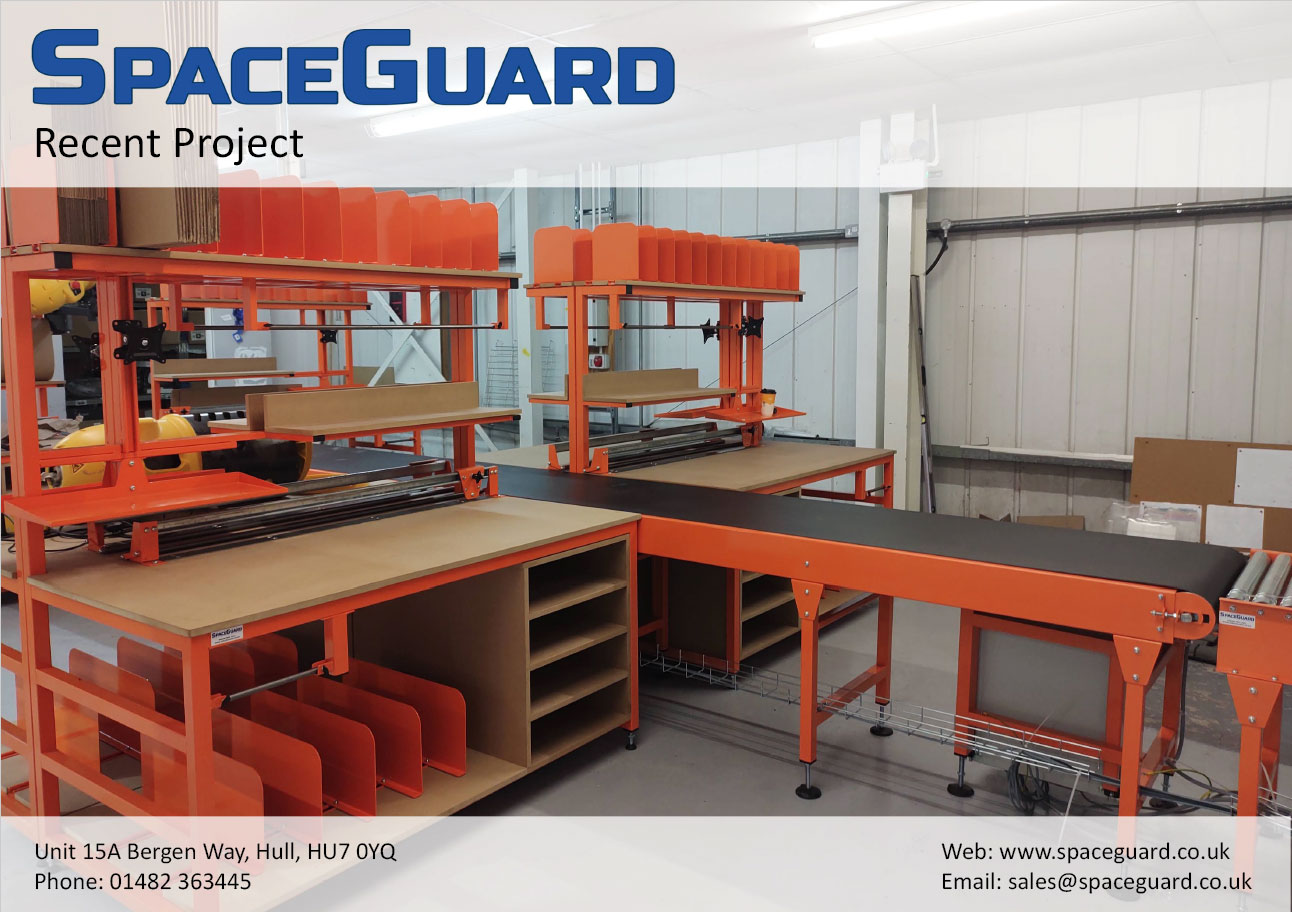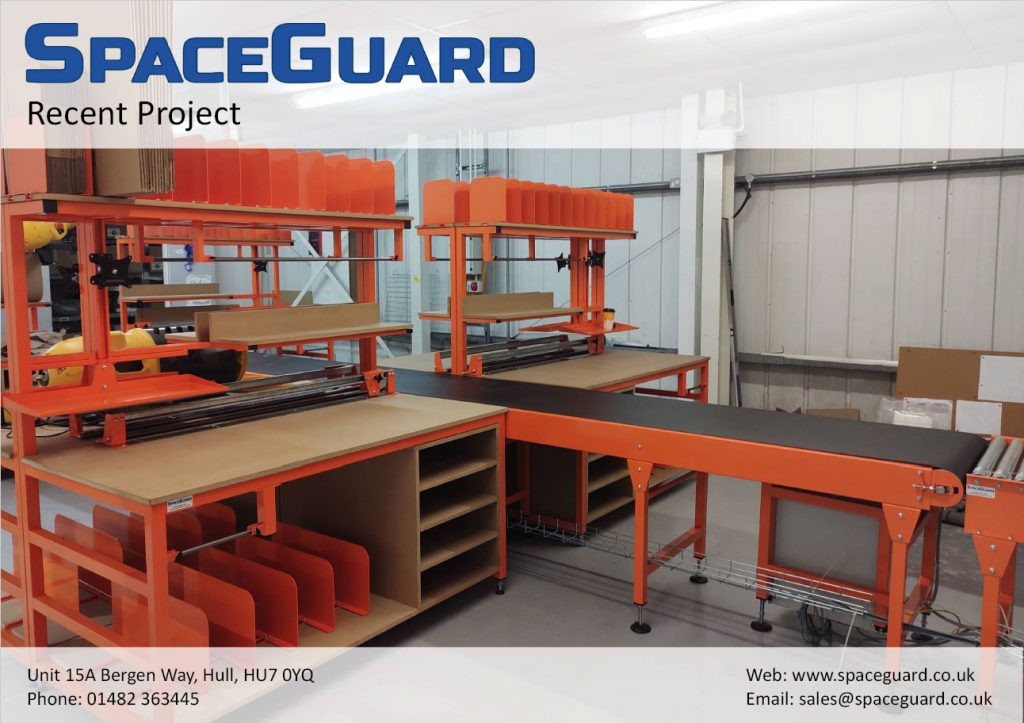 The Spaceguard installation team recently completed this project on site for an online retailer.
The products supplied included a flat package transport conveyor, a driven roller bend, a gravity conveyor, and a number of packing workbenches complete with packaging roll holders, bench mounted packing cutters, and storage shelving with dividers.
The packing line was designed for products to leave the storage area and travel to the packing workstations. Once packed and ready for dispatch the boxes can then travel down the conveyor belt and around a corner before arriving in the despatch area.
Product Information
Dimensions: 1600 x 850 x 850mm
MDF Worktops, Shelves & Pigeonholes
Adjustable steel dividers
Removable lower roll holder & upper roll holder
Worktop mounted cutter
Post mounted monitor bracket
Steel keyboard tray
Powder coat paint finish in orange
Dimensions: 6500 x 600 x 800mm
Smooth belt (black)
Control panel fully wired
Dimensions: 600mm wide x 800mm high
Tapered rollers at 52mm pitch
Control panel fully wired
Dimensions: 9000 x 600 x 800mm (declining)
50mm diameter mild steel zinc plated rollers
75mm pitch
End stop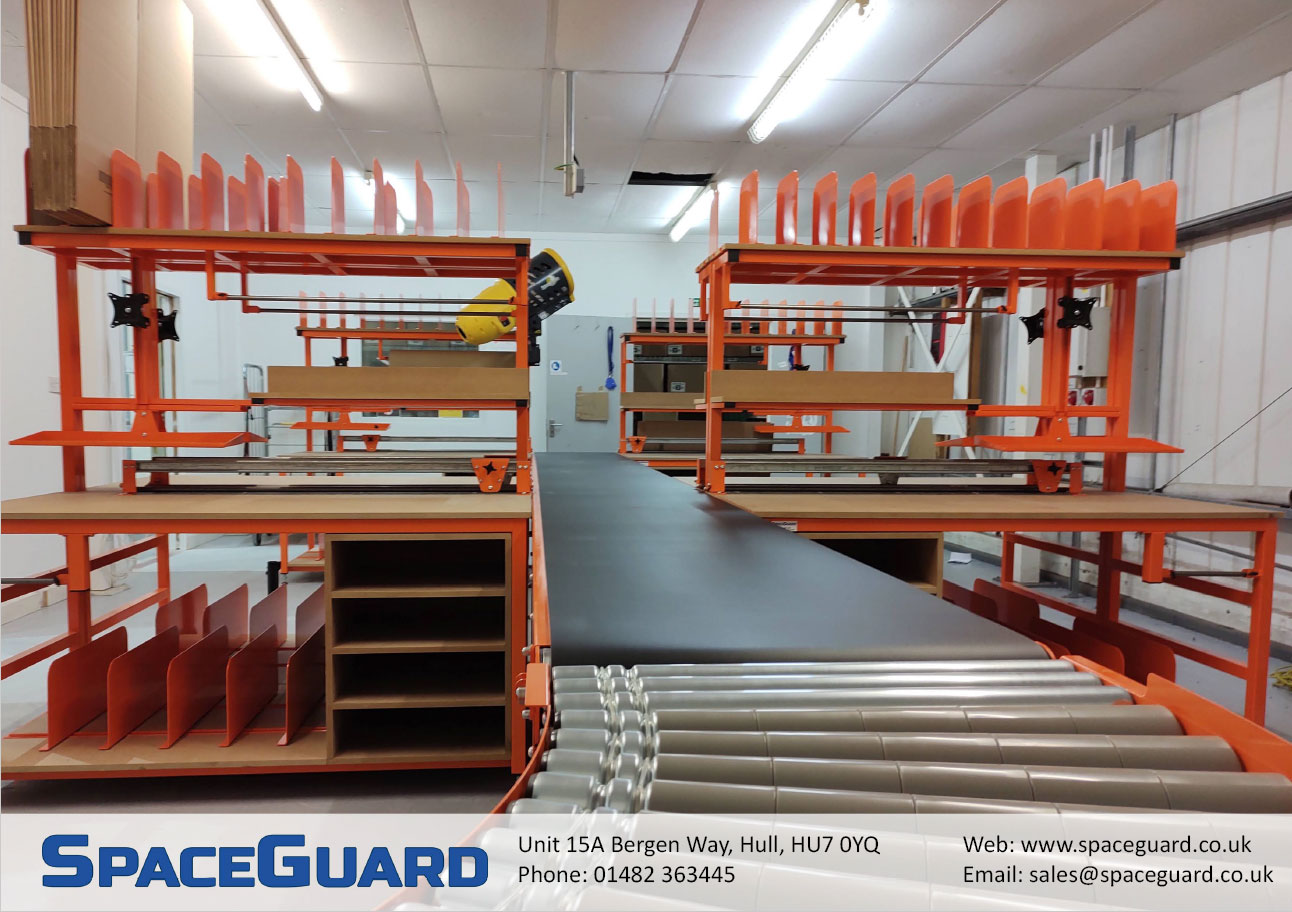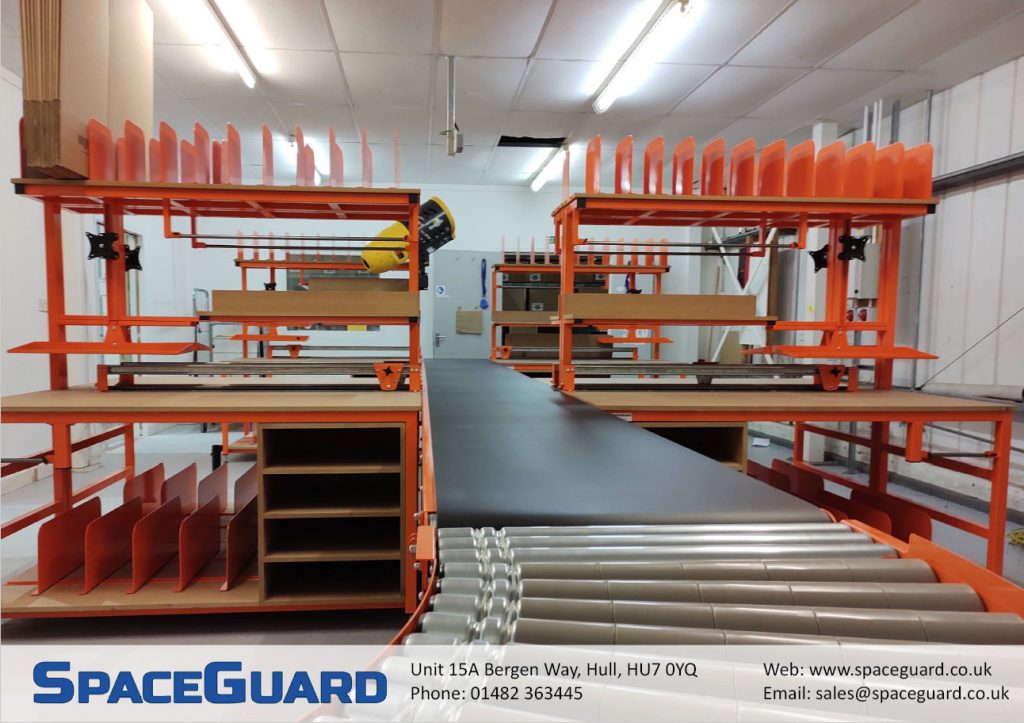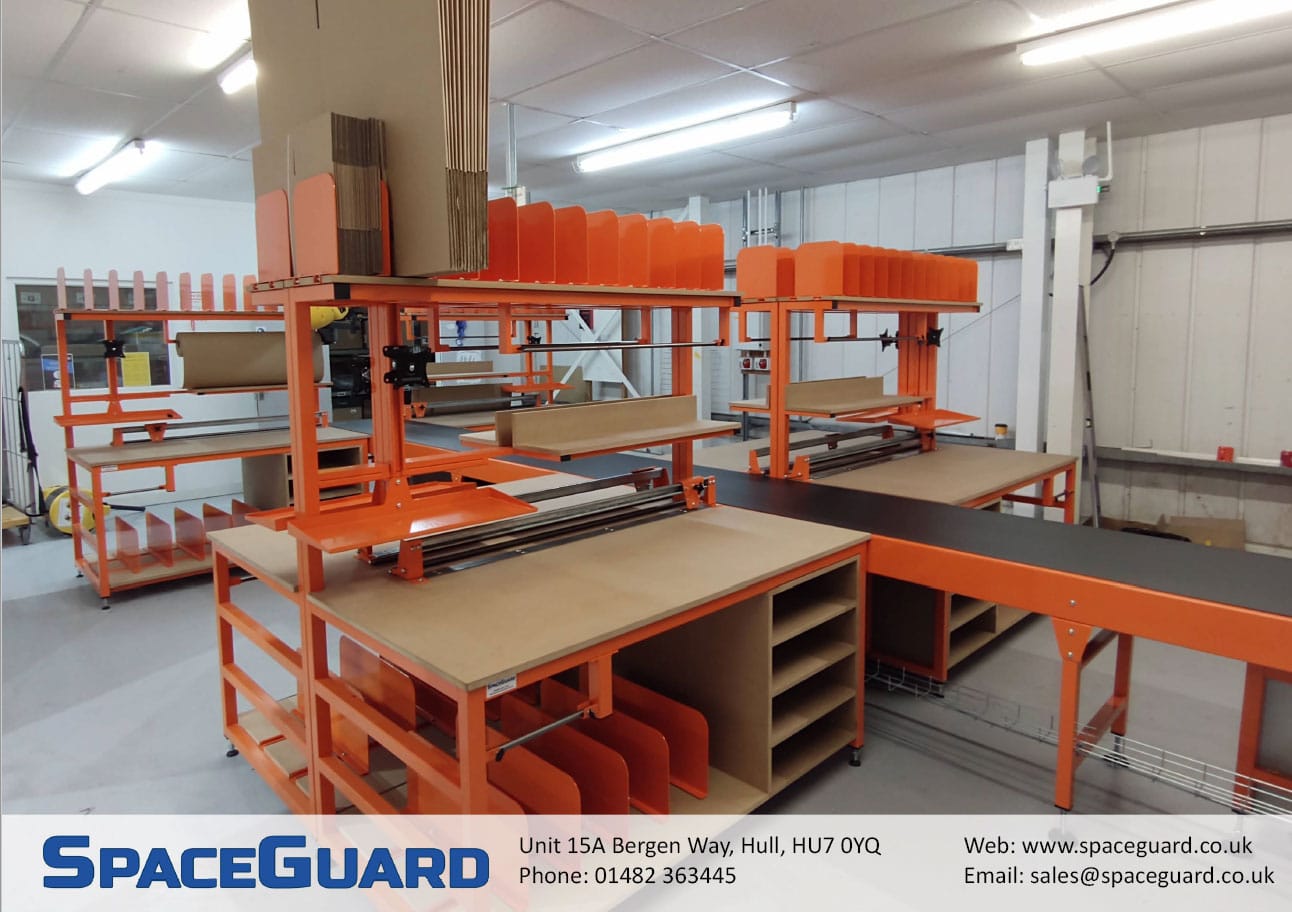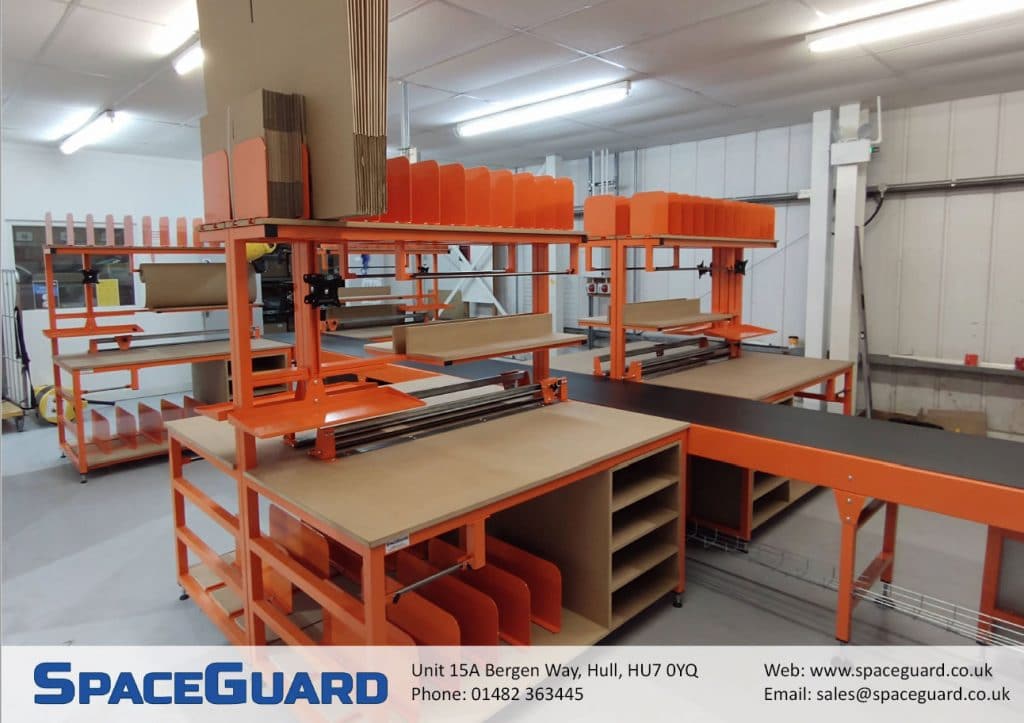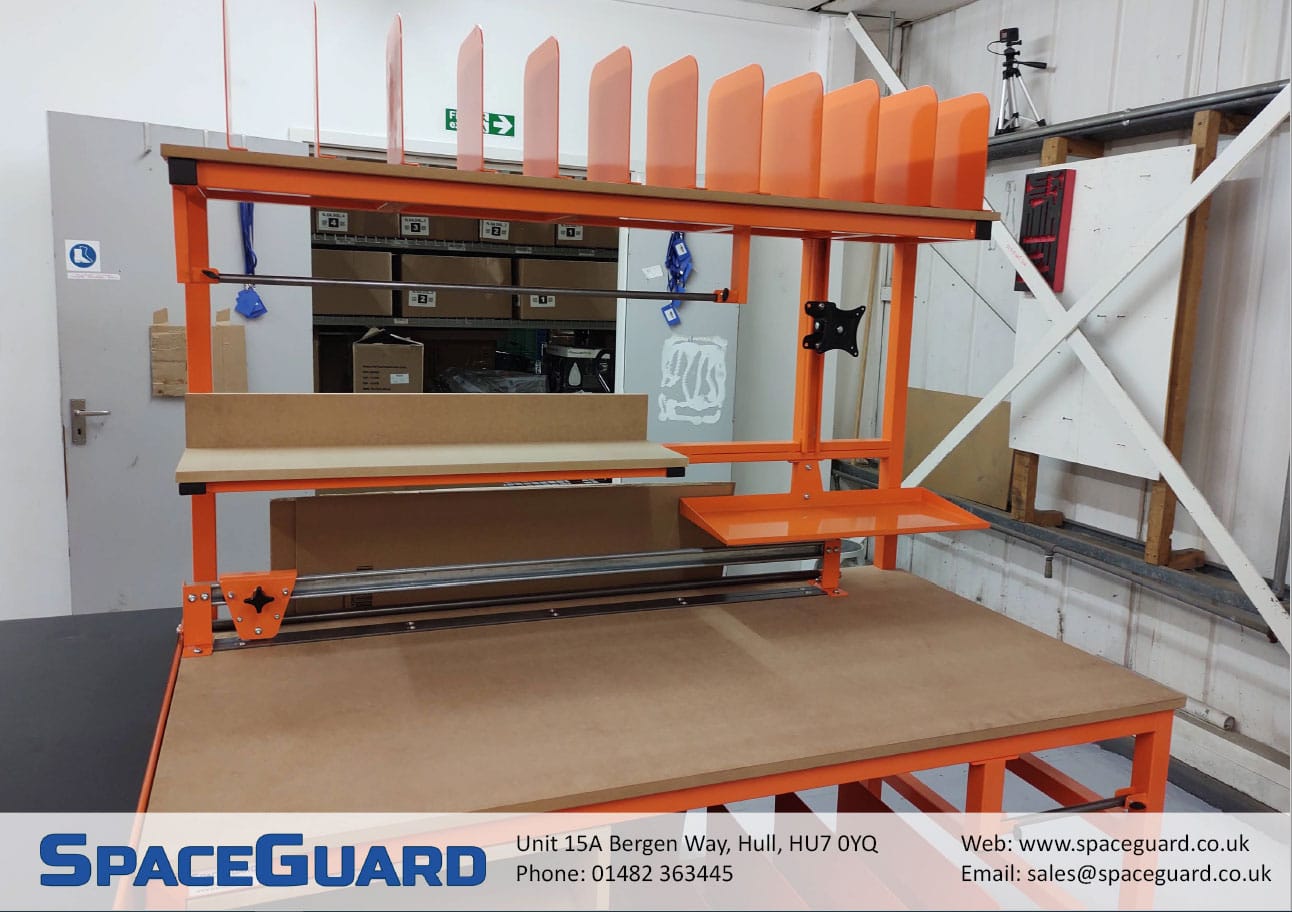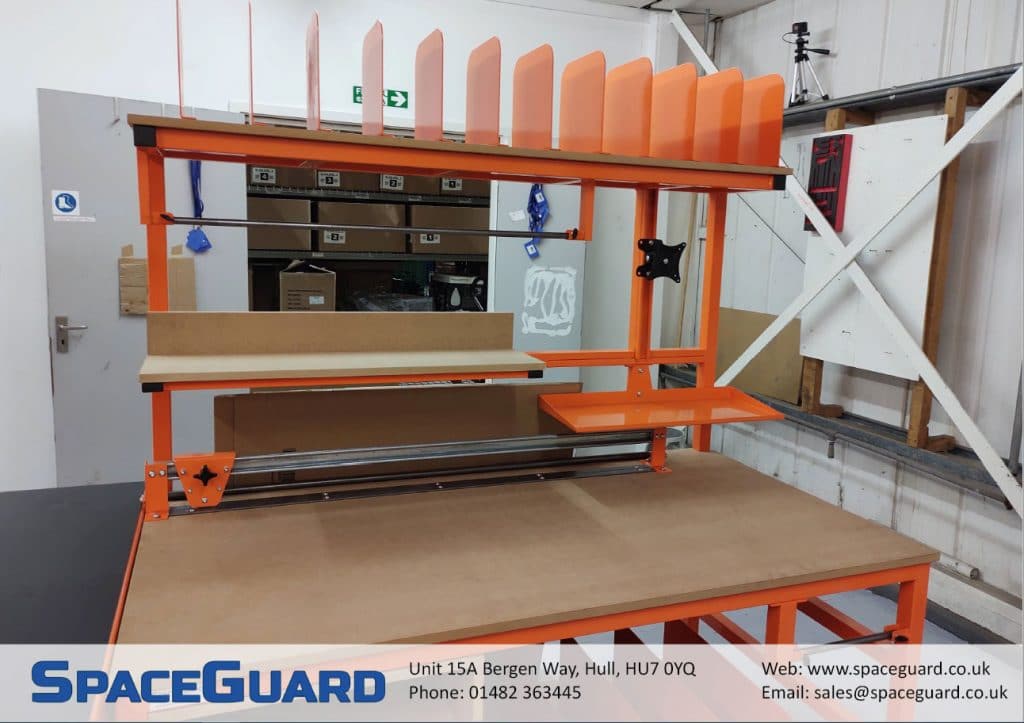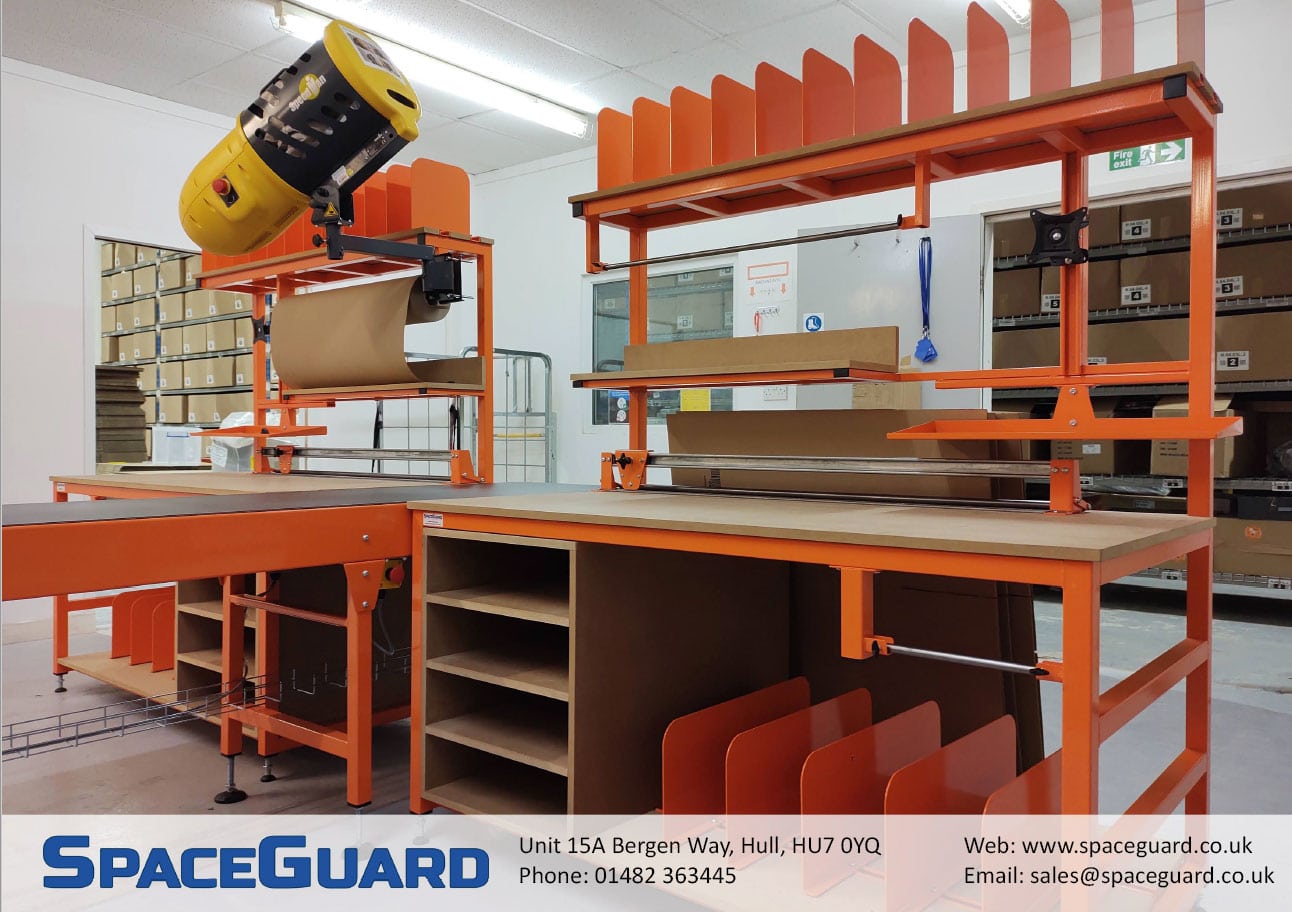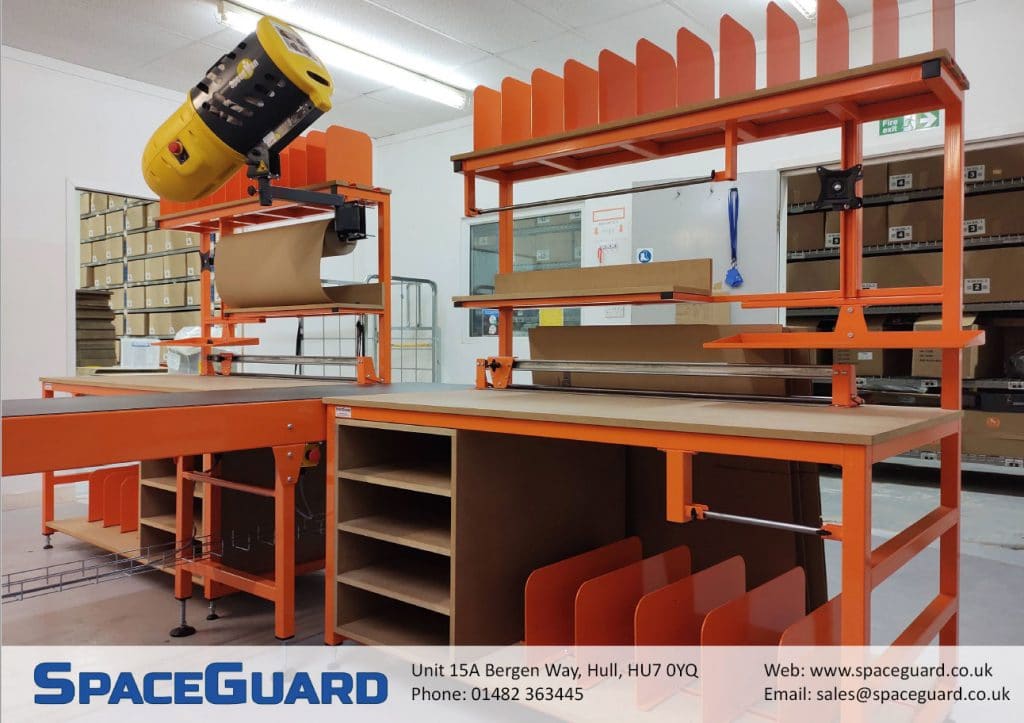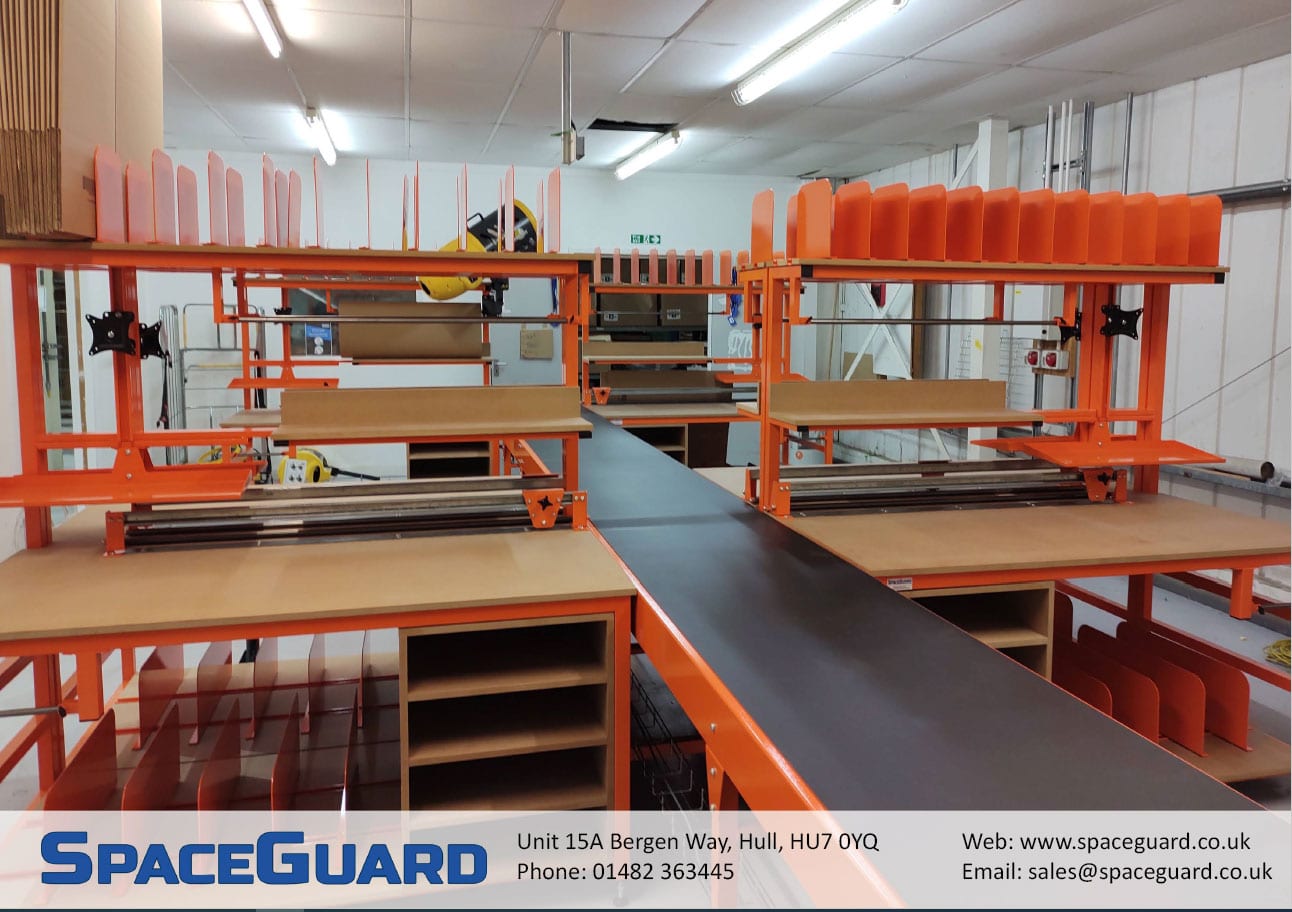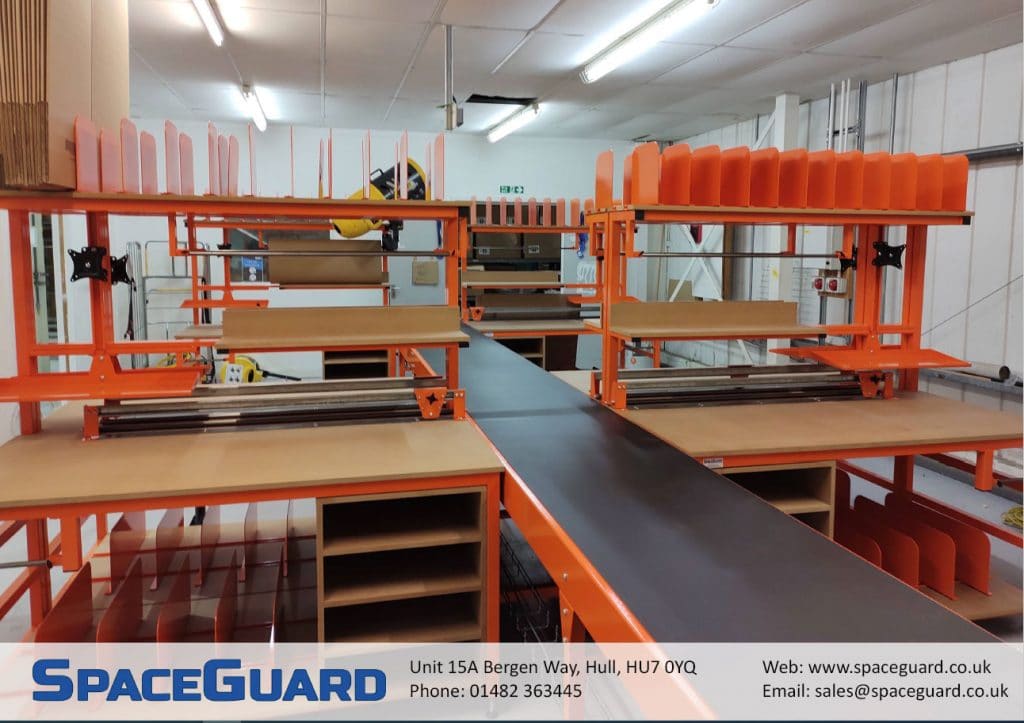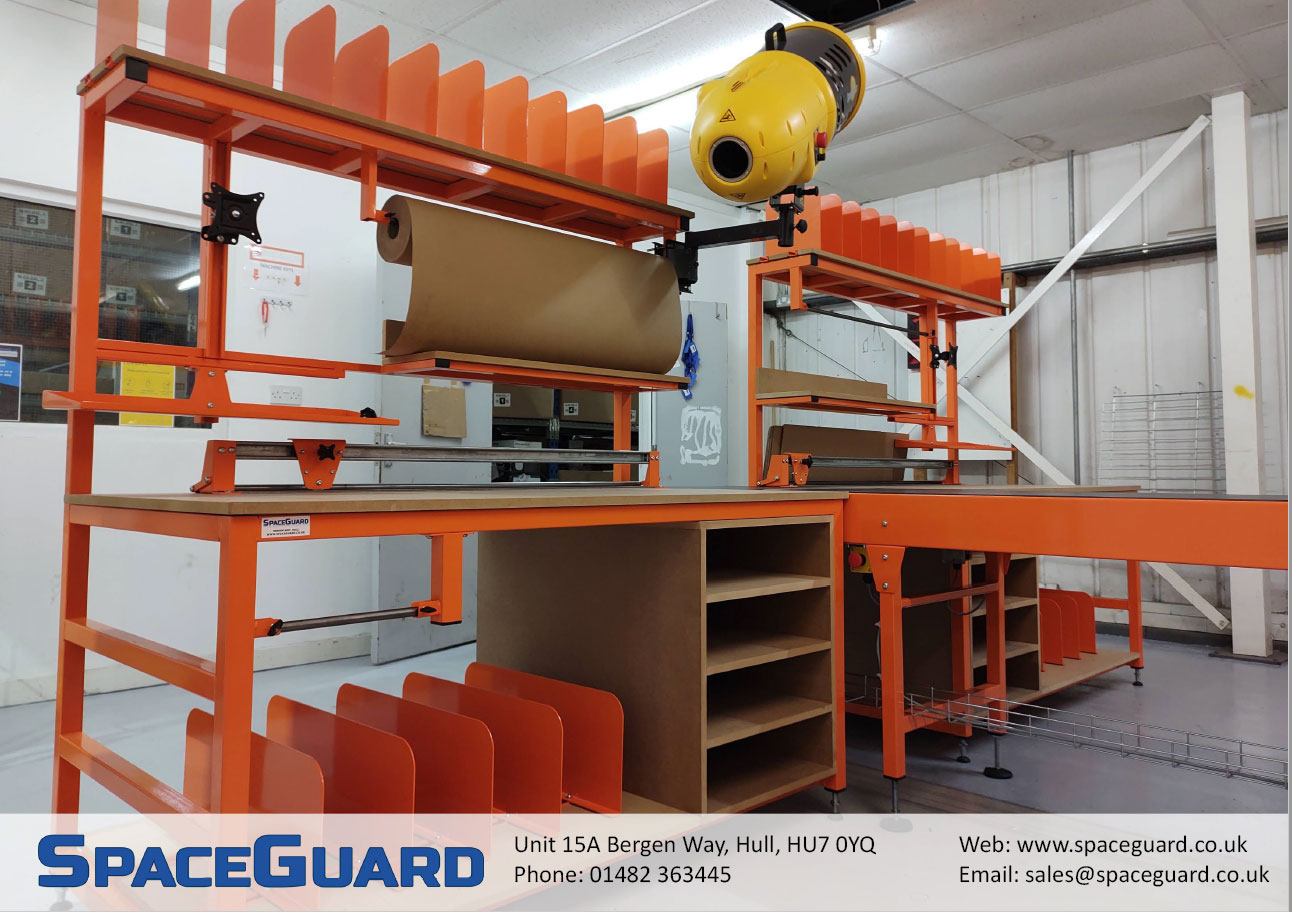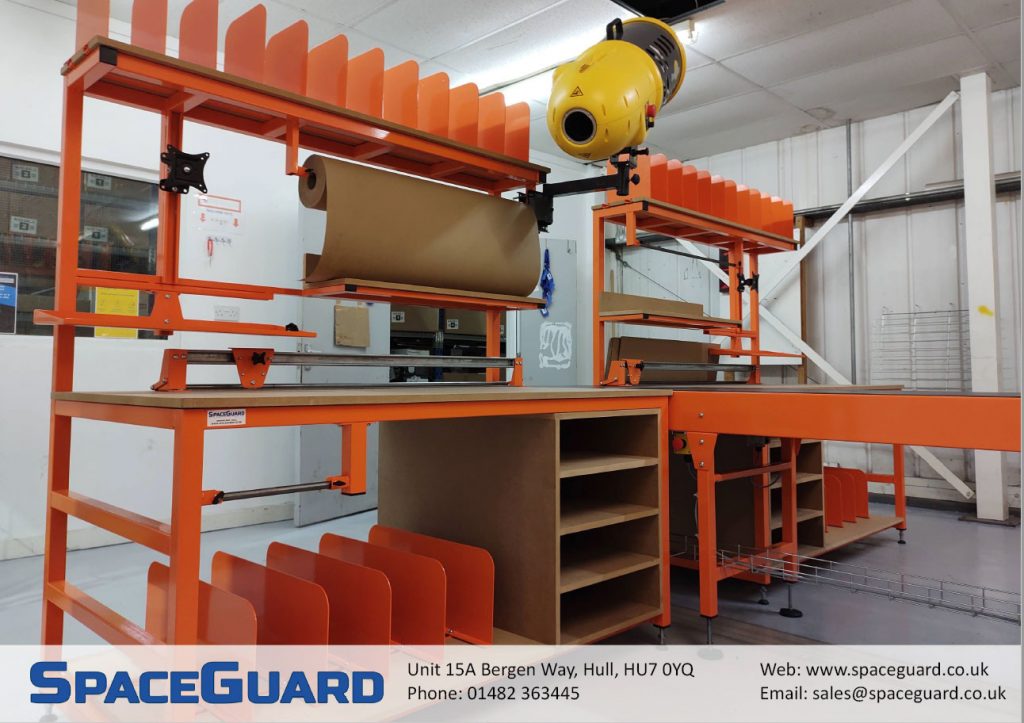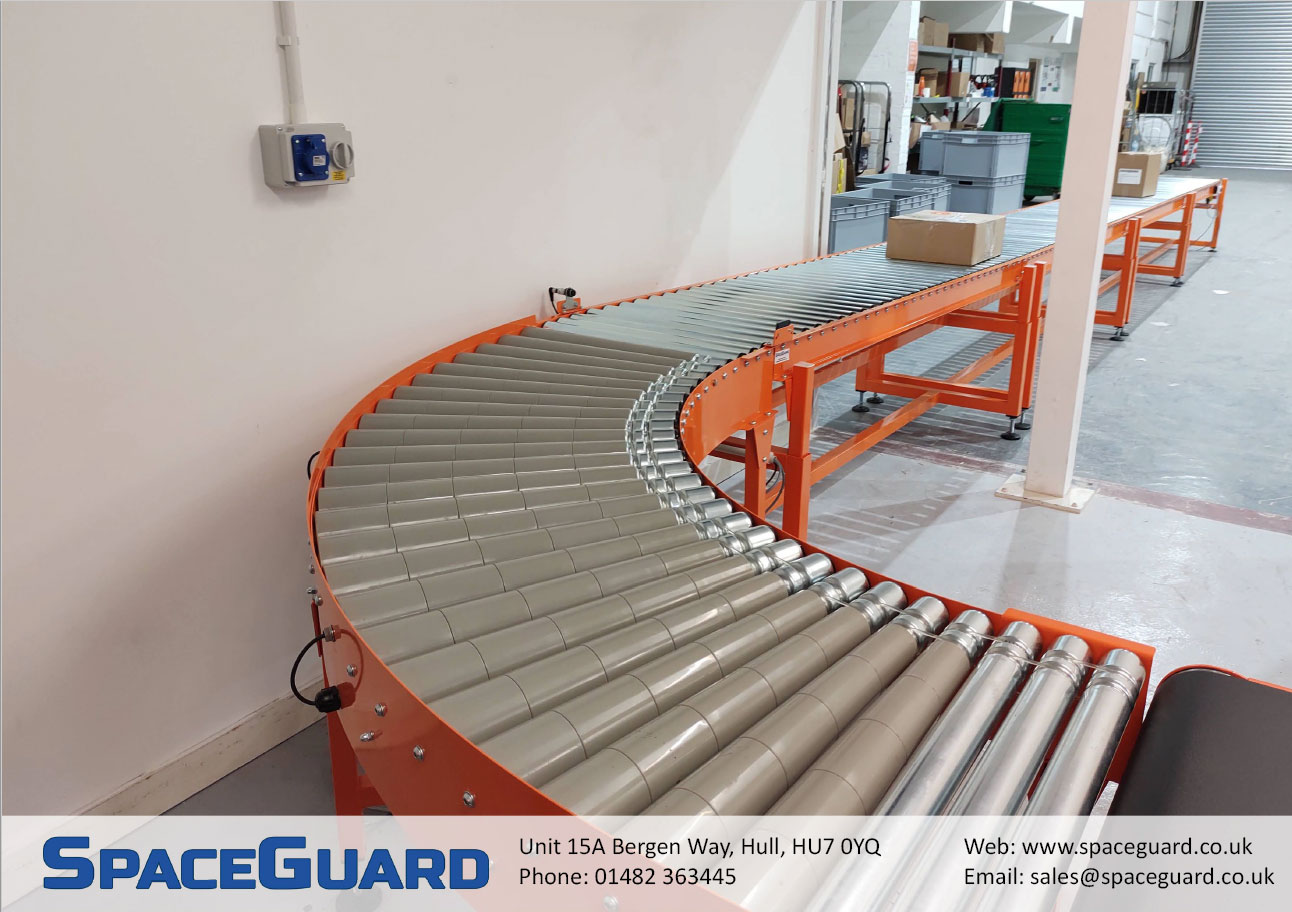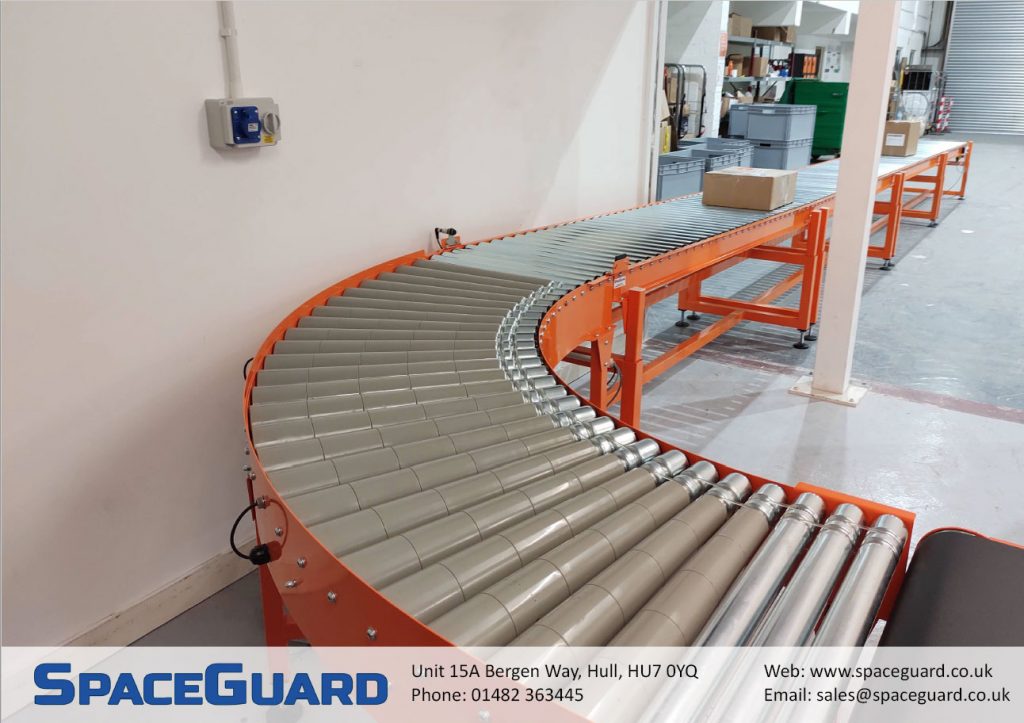 You may also like these articles