UK Built, Robust industrial workshop equipment
Manufacturing in the UK a wide range of robust, pre-assembled workshop equipment. All equipment arrives assembled ready for positioning.
Industrial workbenches
Welded frame industrial workshop equipment, provides the ideal balance between aesthetically pleasing functional equipment, whilst being robust and long lasting. Built to suit your specifications. using only quality materials and processes ensures durable equipment is supplied. Designed an manufactured to suit your specific loading and requirements.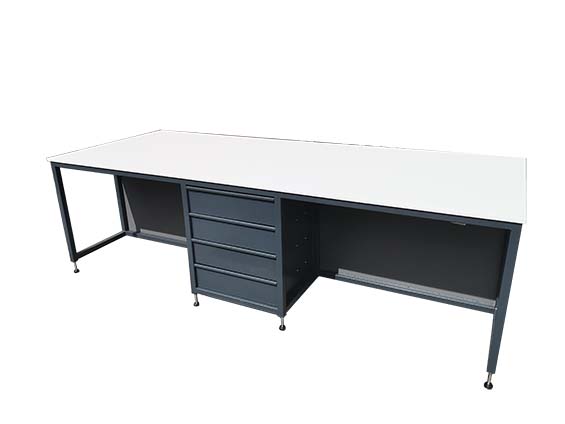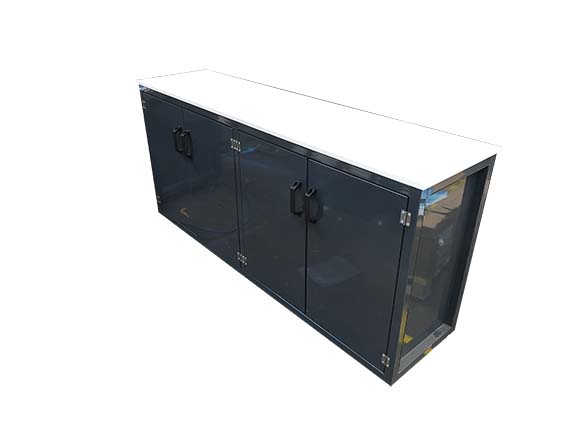 Industrial workshop cupboards
Ascetically pleasing robust workshop cupboards built to suit your specific sizes and load requirements. Available with a wide choice of worktops.
Industrial drawer units
Whether your requirement Industrial drawer units, manufactured to suit your specific needs. From medium duty units for simple tools. To multiple drawer heavy duty units. Capable of up to 300 Kg per drawer. As all Spaceguard Industrial equipment. Integral wiring options are available.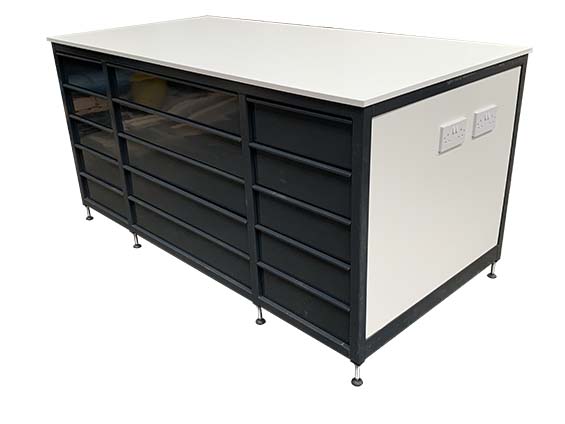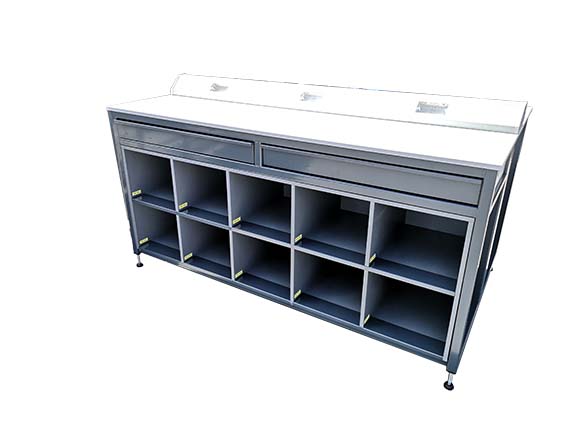 Bespoke workshop storage units
Custom built to your suit your specific storage requirements. Including cupboards, drawer units or pigeon hole units.
Bespoke workshop storage racks
Custom built to suit your products and weight requirements. Custom storage racking is designed safely protect your equipment, whilst in storage.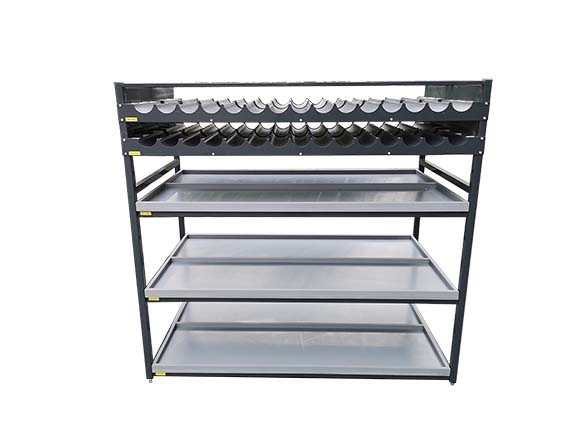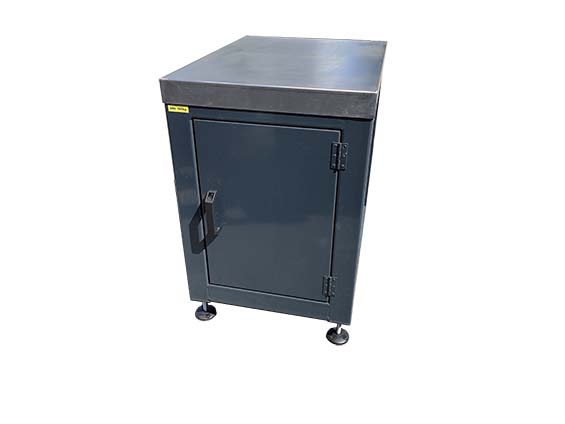 Press stands
These extra heavy duty workbenches are robustly engineered to hold arbor presses and withstand the associated loadings.
Workshop FIFO Storage
Specifically designed from workshop type use. Where the use of tote or tray storage is required. This version is a more robust version of our popular flow storage.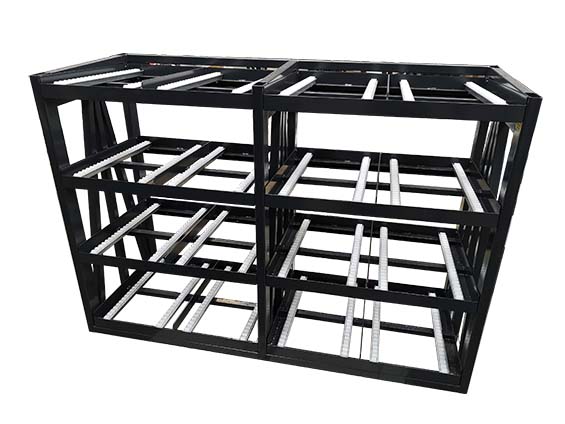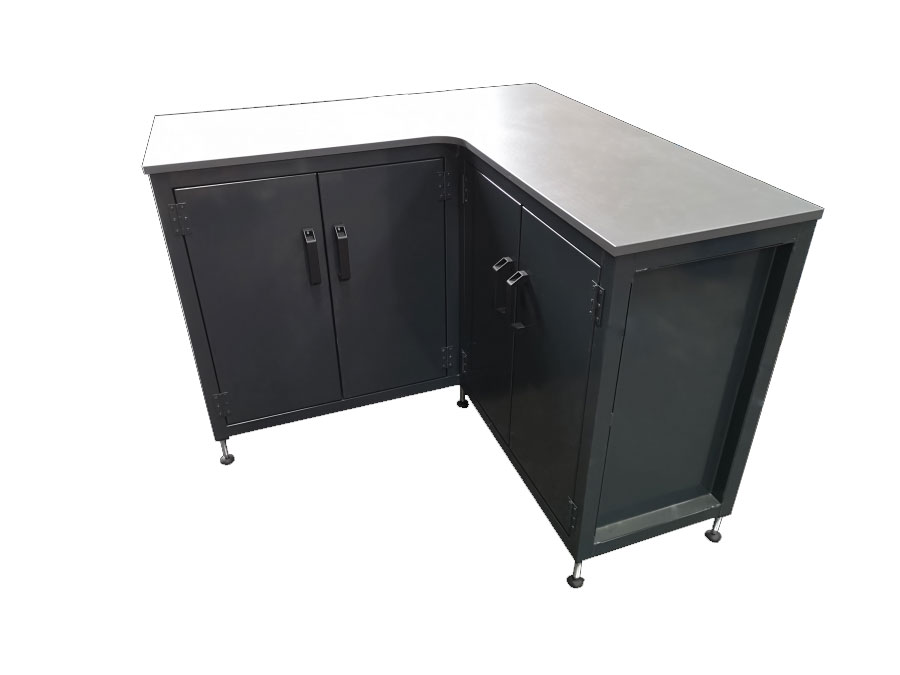 Corner units
Constructed as either industrial workbenches or cupboards. Spaceguard corner units are have the same ascetically pleasing look.
Workshop workbenches
Professional workshop workbenches, which combine heavy duty construction, with the needs and environment of the user. Ensuring the workshop is a productive environment, whilst being pleasing to be in.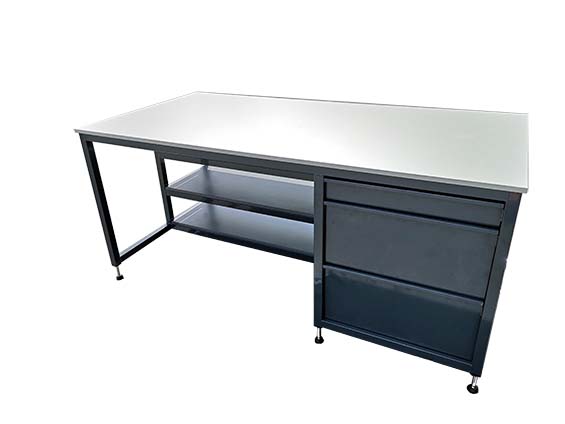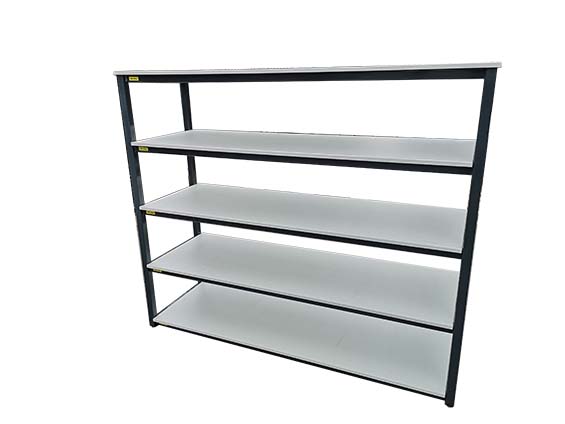 Fixed storage shelving
Welded and pre-assembled storage shelving provides a strong base for equipment storage. Build from fabricated steel section, using materials specified during weight calculations. with a wide choice of work surfaces available.
Drain stations
The safe drainage of liquids from equipment is achieved by using storage equipment which is robust and designed for your specific application.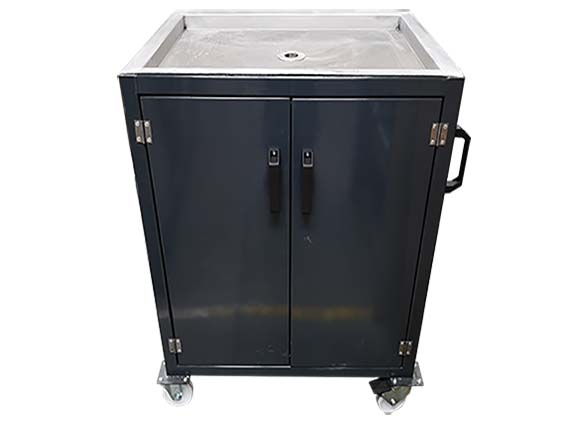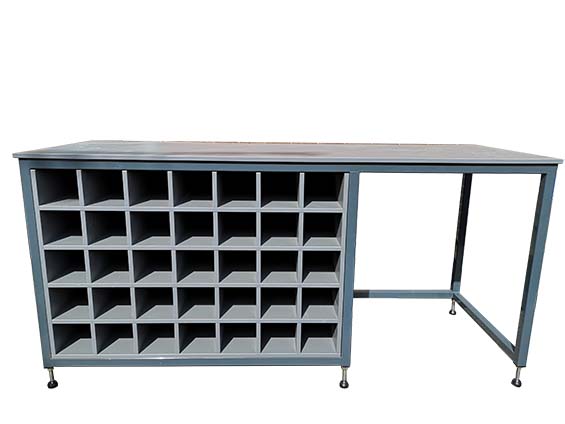 Custom construction
As a UK industrial equipment design & manufacturer Spaceguard are able to offer both standard and fully bespoke equipment. Where required we are able to provide a full service from workshop design, through to installation.

Whether your requirement is a one off bespoke workbench, or a full workshop design and fit. Spaceguard are an ideal partner. With in house design, manufacturing and service engineering. You can be sure robust well engineered equipment. Which will give years of service.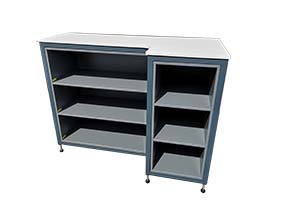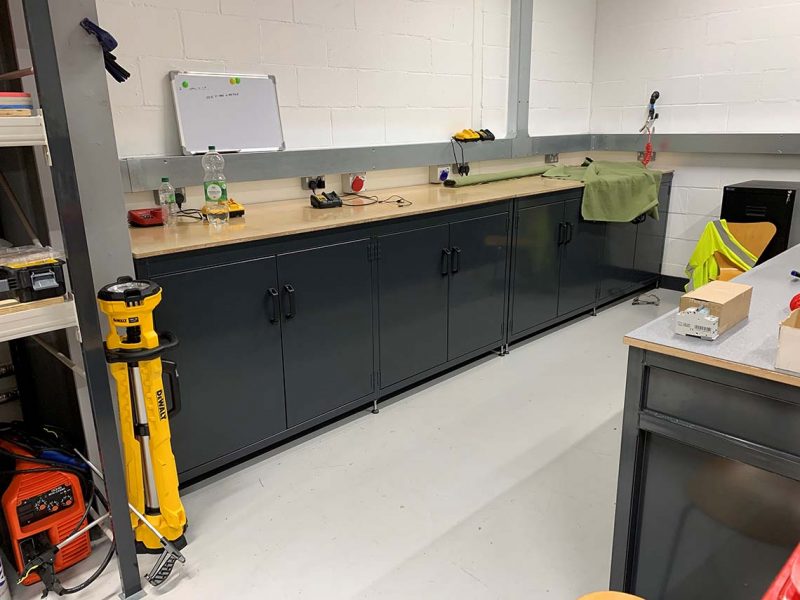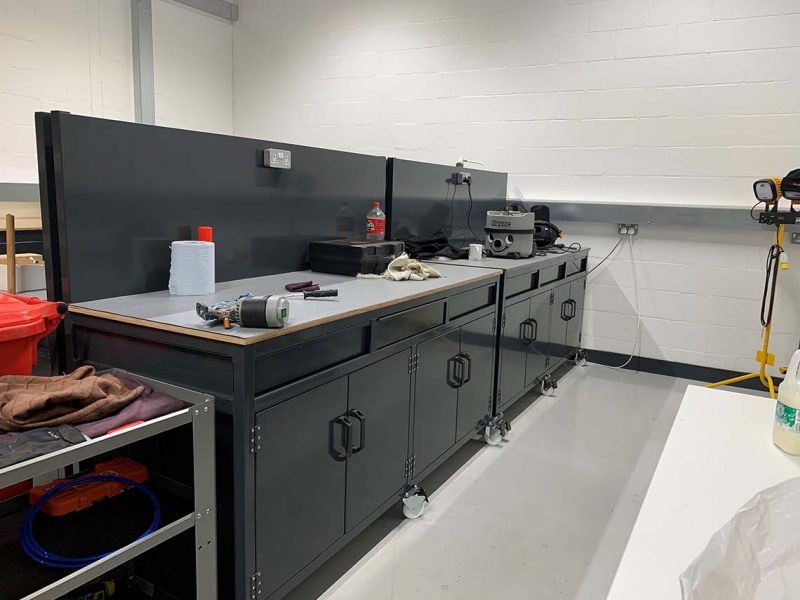 Other products manufactured in the UK by Spaceguard include: