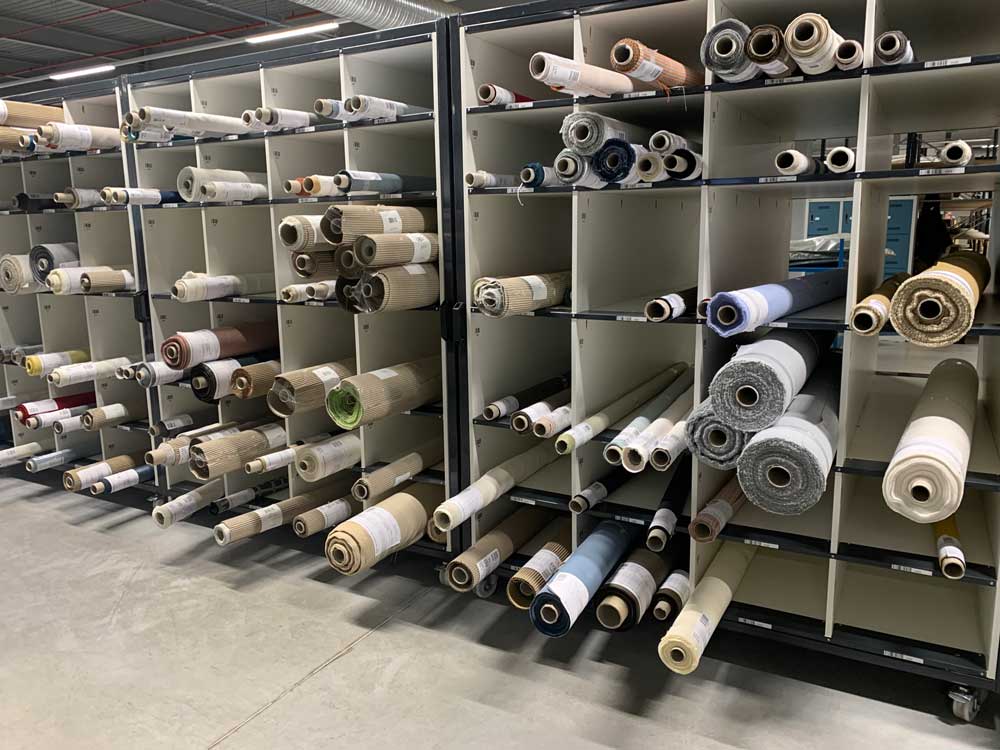 What is pigeon hole storage?
Pigeon hole storage is a space-saving storage system where sets of small open-fronted compartments are placed next to one another in a series. Items are then placed into these compartments for storage in an orderly manner. Pigeonhole storage allows for high levels of organisation whilst keeping the items in view for quick retrieval.
Common uses for pigeonhole storage include:
Mail / letter sorting
Paper storage
Holding Books, CD's or DVD's
Holding Collectables or Knick-knacks
Storing and sorting small components or parts
Tidy shoe or handbag storage
In recent years, versions of pigeonhole storage have become extremely popular for home furniture use. For example, the Ikea Expedit (now Kallax) is a shelving system based on traditional pigeonhole compartment storage design – it's just bigger.
Pigeonhole storage systems are typically manufactured from wood, plastic, or metal depending on the environment they will be used in. Many simple pigeonhole shelving storage units used for mail sorting or office storage are made from wood. Typically this will be a type of MDF or MFC as it is a low-cost yet durable material. In workshops or industrial environments, however, some pigeonhole units are constructed from metal for strength and durability.
Pigeonhole storage can be made to be freestanding, table-mounted, or built to suit almost any space, alcove, or recess.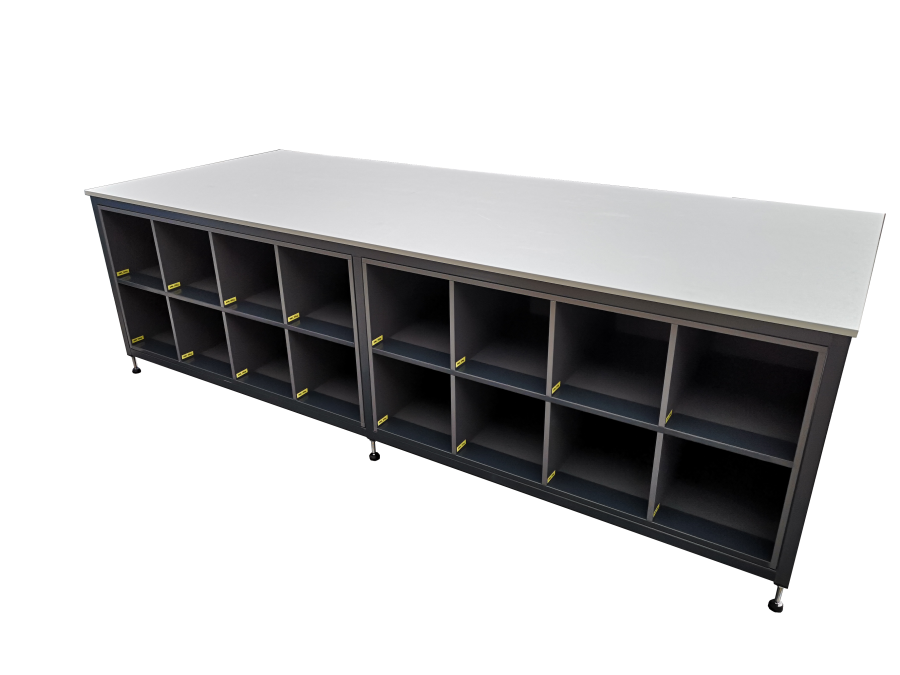 Pigeonholes are used in the warehouse to speed up order picking whilst keeping things highly organised
In warehouse environments, you can often find put wall storage systems, pick walls, pick to light, and pick to pack technologies. These are all based on pigeonhole systems.
A put wall or put to light system is used to break down large batches of items and sort and collate them into customer orders.
At the put wall, each put location (or pigeonhole) represents an individual customer order. Batches of Items are sorted into each order box until an order is completed. The collection of items can then be taken away to be packed at the packing station.
A pick wall is essentially a large wall made up entirely of containers (pigeonholes) where items are placed for storage until they are "picked" by warehouse operatives when they are putting together an order.
To assist putters and pickers in quickly retrieving the correct items from these pick walls, many warehouses employ a "pick to light" system.
A pick-to-light system is where each pigeonhole or storage compartment has a small light which illuminates to guide the picker or putter to the correct box. Once the item is placed or retrieved, the picker presses a small button to switch off the light. This saves a lot of time because pick walls can be extremely large and store hundreds of items.
Pick and put to light offers high levels of productivity and accuracy due to a lack of reading pick sheets or looking at terminals. The user simply scans the order barcode and a light is illuminated in the correct product box, and also shows a quantity of how many items to pick or place at that location. Generally, these systems can improve picking productivity by 30 to 50%.
Pick walls and Voice Picking in the Warehouse
Newer technology is always being used to speed up the warehouse order picking and packing process, one such technology is "voice picking". The warehouse operative receives a small wearable computer device with a barcode scanner and a headset with a microphone. Then, rather than light guiding them to the items needed, a voice tells them where to go. These voice picking devices are connected to the warehouse management system, so it automatically imports customer orders and devises optimal picking routes based on the warehouse operatives location. The main benefit of voice picking is that it's hands-free and paperless, so operatives can use their hands for important tasks rather than holding papers or scanners.
4 Key Benefits of Pigeonhole Storage Systems
Space-saving
Having compartments built to suit your space allows you to maximise the available storage space.
Quick & Easy to use 
No complicated filing system is needed as you can see the contents of each compartment with just a glance. If you do want organisation, however, you can easily add labels.
Modular & Expandable Storage
Pigeonholes are an ideal modular storage system as multiple units can be combined to create large and aesthetically pleasing storage walls
Easy to clean
Pigeonholes are really easy to clean. Simply wipe with a cloth or use a vacuum to remove dust from the corners.
Are you looking for a bespoke pigeonhole storage system?
We manufacture pick walls, workshop storage benches, and pigeonhole trolleys to suit any environment.
Please leave a message in the form below with your requirements and we can send you a free quotation